Complete guide to using Artifacts in AFK Arena: Hero recommendations, how each Artifact works, and how to use them effectively.
[toc hideItems="1″ skipHeadingLevel="" skipHeadingText=""]
What are Artifacts?
In AFK Arena, Artifacts are the unique gears that can only be found in the Peaks of Time. Artifacts can be equipped on any hero to boost their stats and gain Heroes some special perks.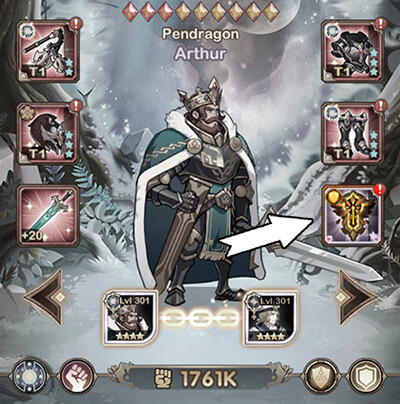 In order to strengthen Artifacts and unlock new perks, players can use the Artifact Fragments, which can be obtained from the Campaign AFK Rewards and other events in AFK Arena.
Quick Artifact Recommendations by Heroes
By AFK_Inside
Complete Artifact List in AFK Arena
Tap on the Artifact icon to go to its section.
A guide by Shizzam. Please do note that this guide is targeted for campaign and guild hunts. This does not cover Twisted Realm. Artifacts are not used in Legend Championships, Abyssal Expedition, or HoE.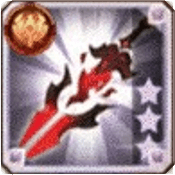 Chaos Bringer
Chaos Bringer is best for:
Max Stats: ACC +20 | ATK +15%
Upgrades:
1⭐: The first 2 times the hero's Ultimate ability is used, deals 180% AoE damage to enemies ahead and permanently raises the hero's Haste by 10 points and Life Leech by 8 points.

3⭐: The first 2 times the hero's Ultimate ability is used, deals 220% AoE damage to enemies ahead and permanently raises the hero's Haste by 15 points and Life Leech by 12 points.
On testing, this artifact provides more damage over the course of a 90s Wrizz / Soren fight than the blade on Saurus and more reliable haste than a 5* eye. This is the go-to relic for any warrior even when only at 3*. Very useful for Saurus, Izold etc. in increasing damage and for Warek, Baden, Estrilda etc. for triggering their abilities more frequently.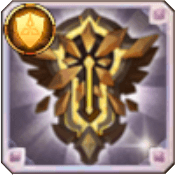 The Barricade
The Barricade is best for:
Max Stats: CR +10 | HP +21%
Upgrades:
1⭐: When the ally with the highest Combat Rating (excluding oneself) suffers fatal damage, the damage shall be ignored, and the hero equipping the artifact loses 40% of their current health, which is then converted into a shield that protects the ally for 12 seconds.

3⭐: This ability can be activated once every 30 seconds Ability can be activated once every 15 seconds.
If the carry suffers fatal damage, this will protect the carry (like Hendrik's abilities and Arthur's furniture).
Multiple barricades do not activate simultaneously i.e. multiple lifelines can be provided.
The artifact applies before Arthur's furniture or Hendrik's abilities if there is only 1 barricade, offering useful synergy for Gwyneth burst. If more than 1 barricade is equipped, the artifact can be applied on top of Hendrik's shield for instance.
Ideally, the carry should not be taking any damage so this artifact appears to be useful only when the enemy team dives or has AoE (e.g. Gwyneth burst vs an enemy tasi or for Eironn).

Dura's Grace
Dura's Grace is best for:









Max Stats: DODGE +20 | HP +15%
Upgrades:
1⭐ Activates a shield that can soak up to 120% damage over 5 seconds.

2⭐ The shield can soak up to 170% damage

5⭐ The shield can offset up to 220% damage and prevents all mind control effects for 3 seconds
The first artifact obtainable, providing a good stat boost and additional survivability.
This artifact excels on agility based heroes who benefit majorly from dodge.
This makes it excellent in helping heroes avoid dangerous combos, such as utilizing it with Lyca to help nullify the threat of Athalia's opening combo.
Quite useful for dodge tanks or heroes that benefit from shields but generally will drop off once you obtain other tank relics.
lts ability does have some benefit for the squishier heroes, but generally speaking, to more optimal to use it on heroes that are more likely to be hit.

Dura's Eye
Dura's Eye is best for:
Max Stats: CRIT +10 | PR +10
Upgrades:
1⭐ Increases attack speed by 15% for 3 seconds when a Critical Strike occurs

2⭐ Attack speed is increased to 20%

5⭐ Haste +25%, Critical Strike Damage +30%
Where to get: Secrets of the Forest
Best on heroes with good critical chance that attack often while applying skills and debuffs from their attacks. An example would be Lyca who applies her defence reduction on hits with her high attack speed and decent Grit rating.
At 5 star, this provides arguably the best damage output. Recommended to be placed on any non-warrior carry. Prior to 5*, this will outperform the blade only if the hero has a high crit rate. If the fight is expected to last sometime, the blade could outperform.

Dura's Call
Dura's Call is best for:
Max Stats: MSPD +15 | MR +10
Upgrades:
1⭐ Restores 10 energy points per second

2⭐ Restores 15 energy points per second

5⭐ Remaining energy points are shared amongst surviving heroes if death occurs
Where to get: Rest In Peace
Good on anyone with an Ultimate that is important in snowballing a fight, or where movement speed is the deciding factor.
Primarily used to boost ultimate-focused heroes, this is the only artifact with diminishing returns so avoid equipping to more than 2 heroes in the same lineup. The haste can be used situationally (e.g. for Eironn, Gorvo, Lorsan) for key opening abilities.
The additional speed guarantees certain abilities, such as an Eironn with Call outpulling a regular Eironn.

Dura's Drape
Dura's Drape is best for:
Max Stats: DEF +15%
Upgrades:
1⭐ Health Recovery Rate +10%

2⭐Health Recovery Rate Increased to +15%

5⭐ Health Recovery Rate increases the more the wearer's health falls. Health Recovery Rate may be increased up to +30%
Where to get: The Far Frontier
Ideal for anyone with a good base defense or receives a lot of healing. With 30 SI, Mehira also benefits greatly from this artifact.
The defense is the most important aspect of this artifact as the health recovery requires a hero to already have some form of healing.
This artifact can work well on Talene in a situation where her healing is more important than her damage, as the passive on the artifact helps her revive faster.
Health regen appears to interact with Daimon's health stealing (Blood Shield) by adding additional health each time its cast. Drape allows Daimon's HP pool to snowball as the fight progresses to the point he can tank a fully charged Safiya ultimate at 100+ level deficit.

Dura's Blade
Dura's Blade is best for:
Max Stats: ACC +25 | ATK +10%
Upgrades:
1⭐ Once the battle begins attack rating increases 1% every 3s.

2⭐ Increases attack rating by 1% and ACC by 2 every 3 seconds.

5⭐ Increases attack rating by 1.5% and ACC by 3 every 3 seconds.
Where to get: Viper's Marsh
Great on anyone with large scaling damage that has the durability to survive late into the stage. Provides good attack rating boosts for long battles and most suited for damage dealers that scale with time for boss fights e.g. Talene.
This artifact has the percentage-based scaling, so it works best on those with a good starting Attack Power. The hero that equips this needs to survive or you will waste a huge source of power increase.
This is outperformed by haste so Chaos Bringer should be your go-to relic for warriors.

Dura's Chalice of Vitality
Dura's Chalice of Vitality is best for:
Max Stats: HP: 8% | DEF +5%
Upgrades:
1⭐ Restores 1% health per second for the first 30 seconds of a battle

2⭐ Restores 1% health per second for the first 45 seconds of a battle

5⭐ Restores 1.5% health per second for the first 45 seconds of a battle
Where to get: The Savage Wastes
Perfect for frontline heroes, or those that will be taking a significant amount of damage during the fight.
Also ideal for those that might need a health or defensive boost during the early-mid stages of a fight.
Generally, this provides the best survivability and is the go-to tank relic in most cases. Outperformed situationally by Barricade, Drape, and Grace.

Dura's Conviction
Dura's Conviction is best for:









Max Stats: CRIT +8 | ACC +25
Upgrades:
1⭐ Increases the wearer's Attack Rating by 5% when there are no nearby enemies

2⭐ Attack Rating is increased by up to 7%

5⭐ Unleashes a shockwave every 15 seconds that knocks back any nearby enemies
Where to get: The Solar Plane

This is outperformed by other damage artifacts. Can be useful as an artifact once all other damage artifacts are exhausted and on heroes that attack from range.
Always use your artifacts!
If there are heroes you use that you aren't sure what to equip based on the descriptions above, or if you run out of artifact slots, equip artifacts prioritizing based generally on:
Damage Dealer: Chaos Bringer (if warrior) > Eye -> Blade -> Conviction
Tank: Chalice -> Barricade -> Drape -> Grace. If you have all artifacts at 5*, you are unlikely to use grace at all and conviction and drape only rarely.
Support: Call is usually the most useful but avoid stacking copies of call due to diminishing returns.
For Twisted Realms and Guild Boss Fights, the fight lasts the full 90 seconds so in general, Blade outperforms eye for your damage dealers (Chaos Bringer is still the best artifact for warriors).
Quick Recommendations By Artifact
By Leanker & AFKArty. Detailed explanation here.
Infographic & Video Guide
Artifact Guide for Wrizz and Soren
By Shizzam
Click here for the best Wrizz and Soren Teams
For Wrizz and Soren fights Chaos Bringer is the strongest artifact for your warriors (e.g.Saurus).
For your other damage dealer, the fight lasts the full 90s as such blade would result in at least 67.5% increased attack rating (the buff continues to tick during ult animations so can exceed this), substantially greater damage buff than eye's +30% critical strike damage and +25% haste (all powers at 5*). The eye would still be more useful for heroes that have a very high crit chance, have abilities that trigger on crit, or whose main source of damage/debuff/buff is based on abilities or enemy stats.
| | |
| --- | --- |
| Artifact | Description |
| | Best artifact for warrior |
| | Increases damage for heroes that need attack rating more than haste |
| | Heroes that deal damage or buffs predominantly based on abilities and enemy stats (Grezhul, Daimon), casters with high crit (Belinda) or benefit more from haste than increased damage (Mehira). |
| | Support Heroes considering dimishing returns on call. |
Example Teams: