In Peaks of Time, Rest in Peace is a pretty easy map. However, we still want to cover the way to defeat this chapter here because a lot of players are still looking for this.
Thus, we will go straight-forward.
Rest in Peace Map & Guide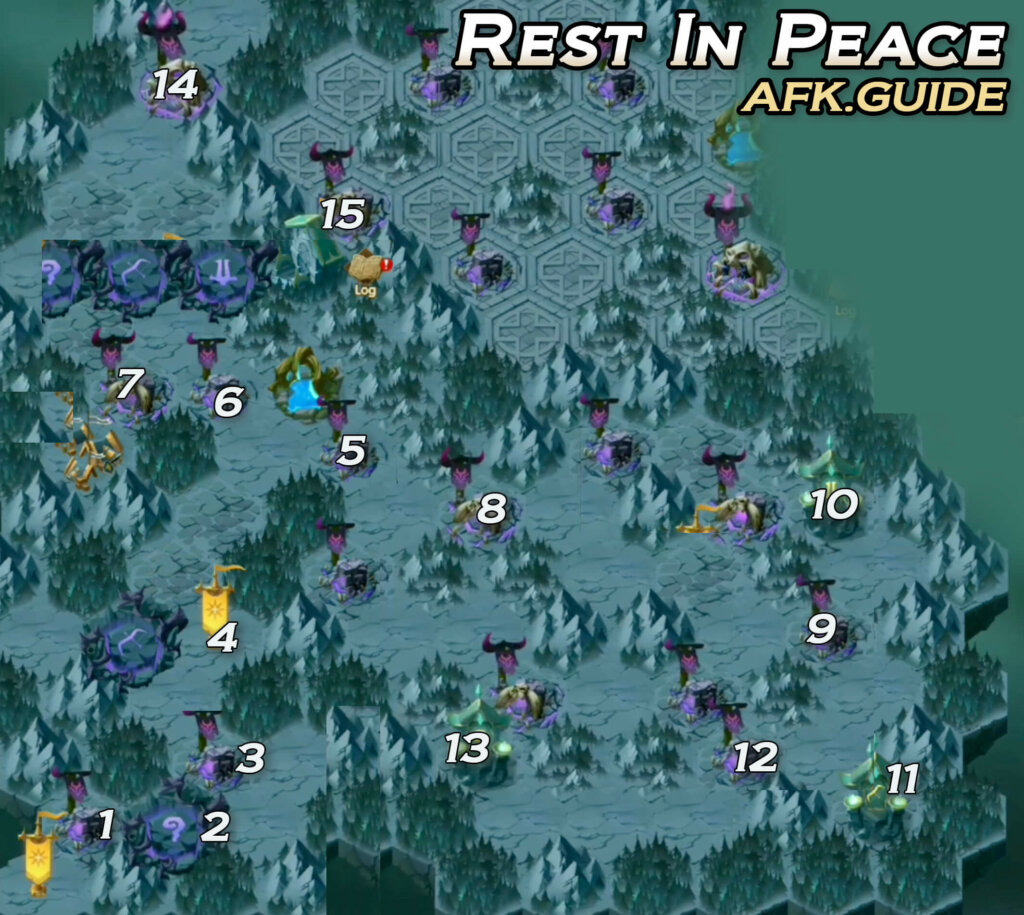 You will want to know about the traps here. If you touch any of these mysterious symbols, they will hurt damage your Heroes immediately, based on their symbols. However, sometimes, you have to trigger them in order to explore the map.
The objective of this map is to touch the Ancient Headstone. There are 3 Ancient Headstones in total and you need to touch them all before fighting the enemies at the top left of the map.

Defeat the first enemies, of course. And pick a suitable relic for your team.
You have to trigger this trap to explore the map. Sadly!
Attack this camp of enemies
Visit the Fountain to heal up your team and to unlock the path to the next enemies. You do not want to trigger the trap nearby.
Defeat the enemies to open the path and to strengthen your team by obtaining new relic.
Follow the map above.
After you have touched all of the Ancient Headstones at #10, #11 and #13, all of the traps on the map will get immediately remove and you now can easily attack the enemies at the top left of the map. You also don't have to put Kaz in your team.
The gate at #15 will now open after you defeat the enemies at #14. You will need to defeat the guardians of the gate in order to get in.
Once you are it, just defeat all of the enemies to get the rewards and fully complete the chapter.
Rest in Peace Rewards
A lot of Gold Chest & Dura's Call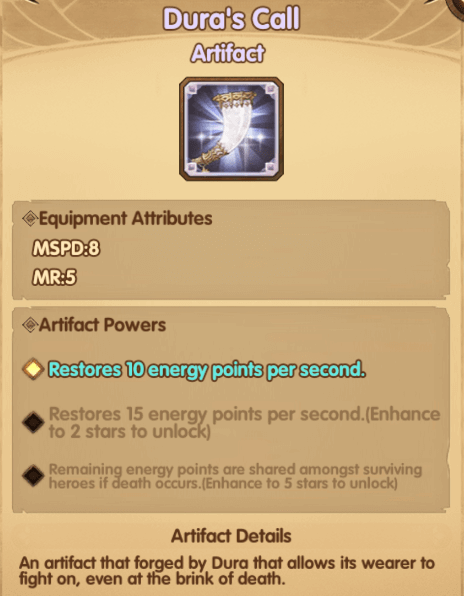 Hopefully you have found this Rest In Peace Map/Guide helpful!
Never hesitate to restart the chapter If you don't have a decent set of Relics. Have fun with AFK Arena!
All Peaks of Time Chapters