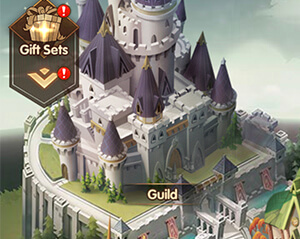 Guild in AFK Arena
In AFK Arena, Guild is an organized group of players.
When you are in a Guild, you are able to participate in the Guild Hunts, share your Heroes with other Guild members for the Library Unions as well as the Team Bounty Quests.
One interesting thing is that all Guides in AFK Arena is cross-server. This does mean that players can join any guild from different servers.
Creating a Guild costs 500 Diamonds.
When finishing Daily Quests, players contribute the Action Points to their Guilds, helping the Guild get to higher level, unlocking the Special Guild Hunt Boss.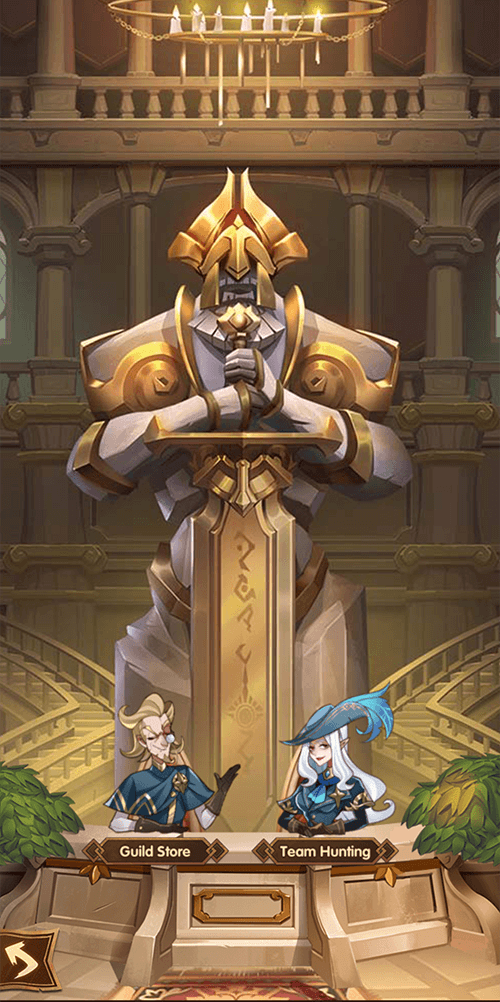 Team Hunting
This is the main PvE function of the Guild in AFK Arena.
The Team Hunting allows you to fight bosses with any team of Heroes you have.
Participating in the Team Hunting gives you Guild Coins.
Once the event is open, each guild member can freely participate up to two times.
Guild members are able to donate one guild activity point for every normal activity point they acquire. The amount of guild points that can be accumulated per day is limited to the amount of members that are currently in the guild.
The Guild Master or Guild Deputy can use Guild activity points to open events such as "The Lost Soul" via Wrizz and refreshed daily.
Players will bbe able to manually control their Hero ultimates.
When a Boss's life drops below a certain amount, it will be able to cast a buff upon itself.
After the event has finished, each player's respective battle performance will be calculated. Those players that dealt the highest damage to the event boss wil receive bonus rewards.
Any guild coins collected can be used at the guild store.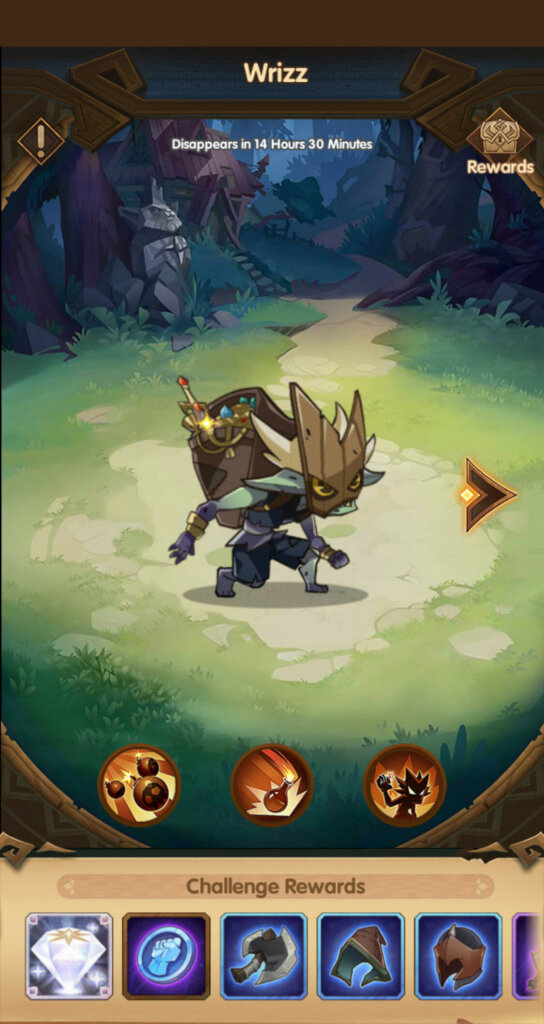 Wizz
| | |
| --- | --- |
| Bombs Away | Wrizz lobs a bomb at his enemies causing massive damage to a large area of the battlefield. |
| Molotov | Wrizz hurls a molotov cocktail at his enemies that deals magic damage to them and causes them to burn for a short duration. |
| Enraged | The more life that they lose, the more enraged they become, increasing their damage output. |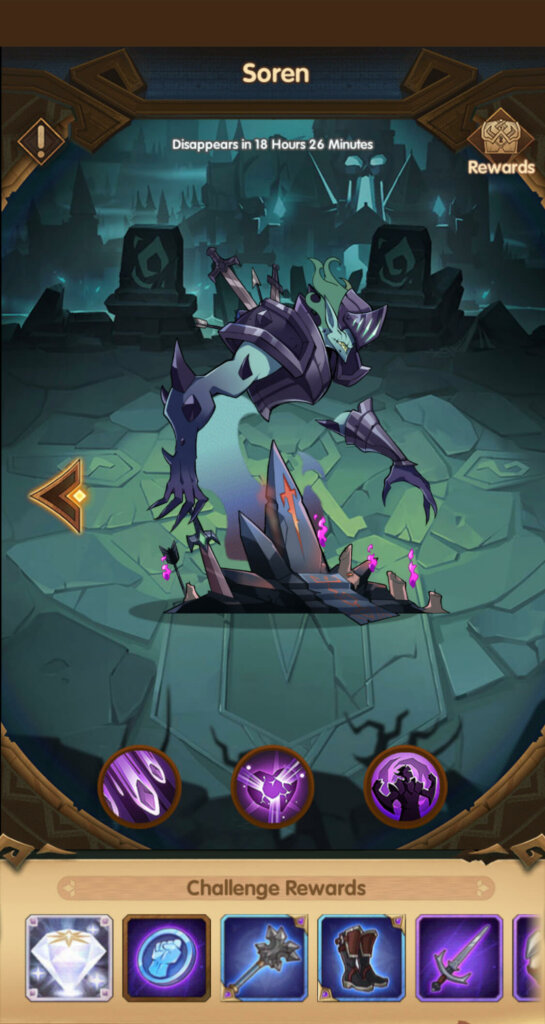 Soren
| | |
| --- | --- |
| Char | Soren uses infernal magic to burn his enemies, causing significant damage to them. |
| Fighten | Soren frightens his enemies to their very core, causing them to lose HP and turn on their allies in the ensuing panic. |
| Enraged | The more life that they lose, the more enraged they become, increasing their damage output. |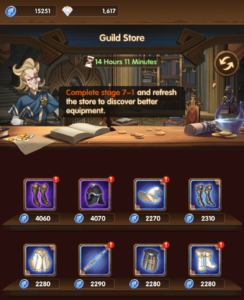 Guild Store
In the Guild Store, you can buy a lot of items and gears using Guild Coins.
As you progress further in the Campaign, you will see better offers here.