Voyage of Wonders is one of the most interesting events in AFK Arena. Bringing a new fresh air into the game, Voyage of Wonders gives players tons of fun, tricky puzzles as well as a lot of valuable rewards while discovering different maps!
The latest Frozen Pass will be available soon in the official server in the upcoming week!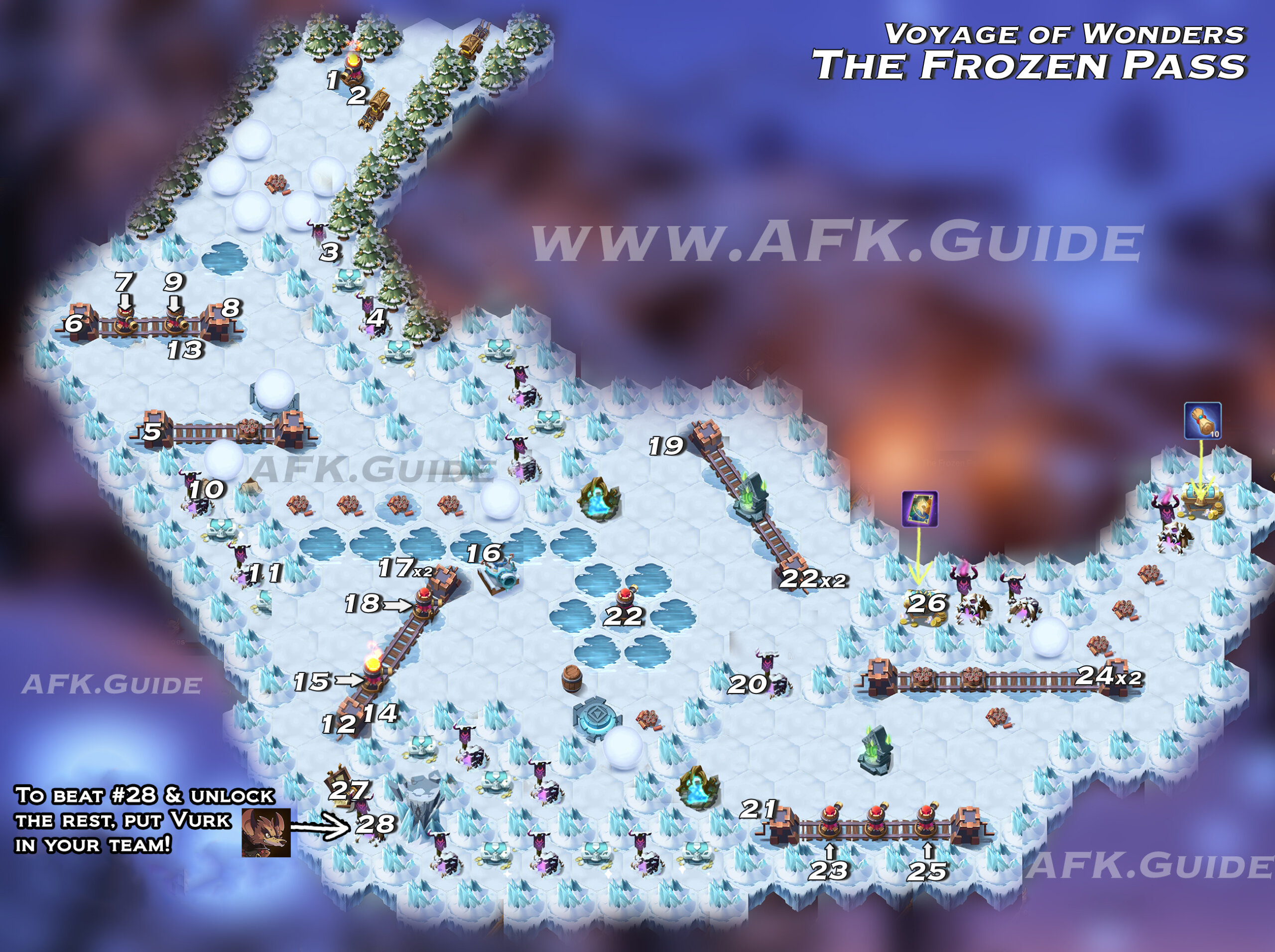 Note: To beat #28 and unlock the hidden path, put Vurk in your team!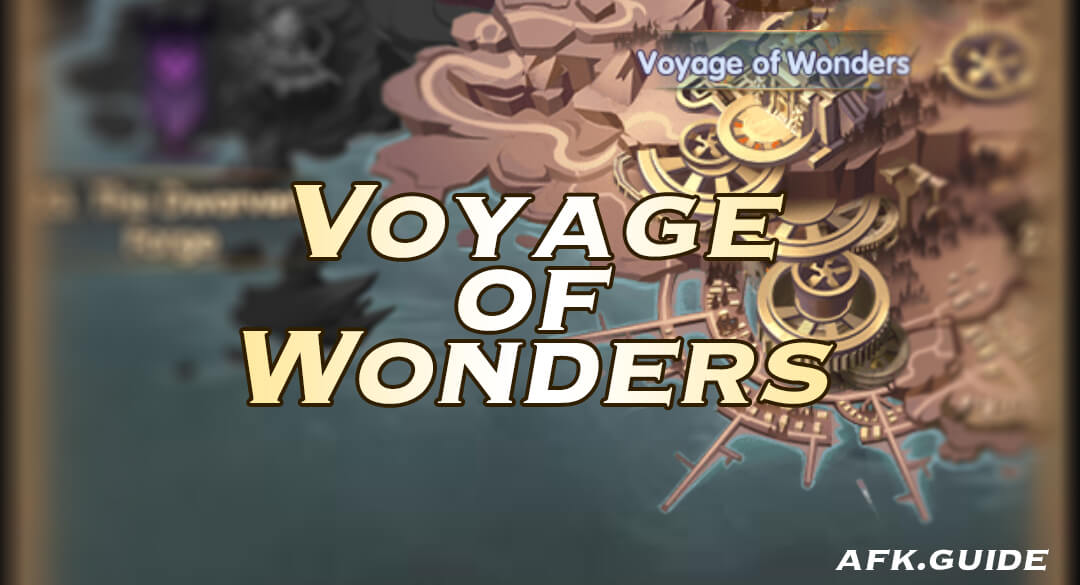 Voyage of Wonders

Summary
The gameplay of Voyage of Wonders is pretty similar to Peaks of Time as you take mini-adventures throughout the maps by solving puzzles, defeating the enemies, obtaining the relics (which make your team stronger) and eventually you will earn a lot of valuable rewards.
Voyage of Wonders Event lasts for 14 days. It will be closed for a few weeks before getting re-opened again.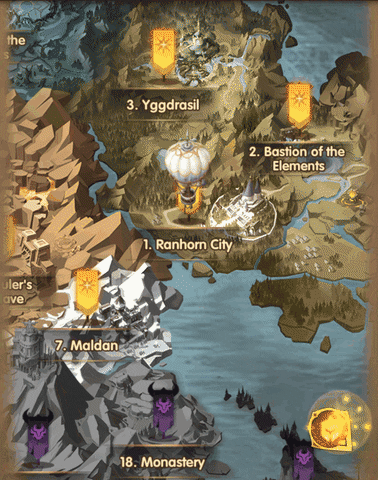 Rules
Explore the world and acquire an assortment of loot and rewards while the event is underway.
After each battle has been concluded, the health and energy levels for heroes and enemies will not be reset.
If a battle timer runs out, the attacking side's heroes will be wiped out.
Players may restart the adventure at any time, Resetting adventure will return all heroes and enemies to their original state. Do it until you find the correct path to defeat the event.
The strength of enemies is based upon each player's own strength. Enemies' strength level will not change once the event has begun. Even the most powerful players in AFK Arena will have a very hard time finishing this event.
Rewards may only be collected once per event.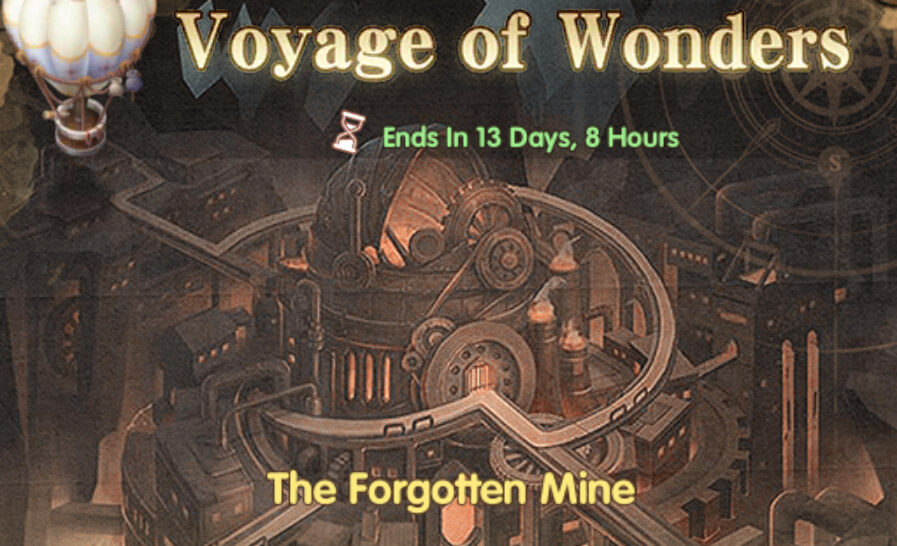 Voyage of Wonders Map

The Frozen Pass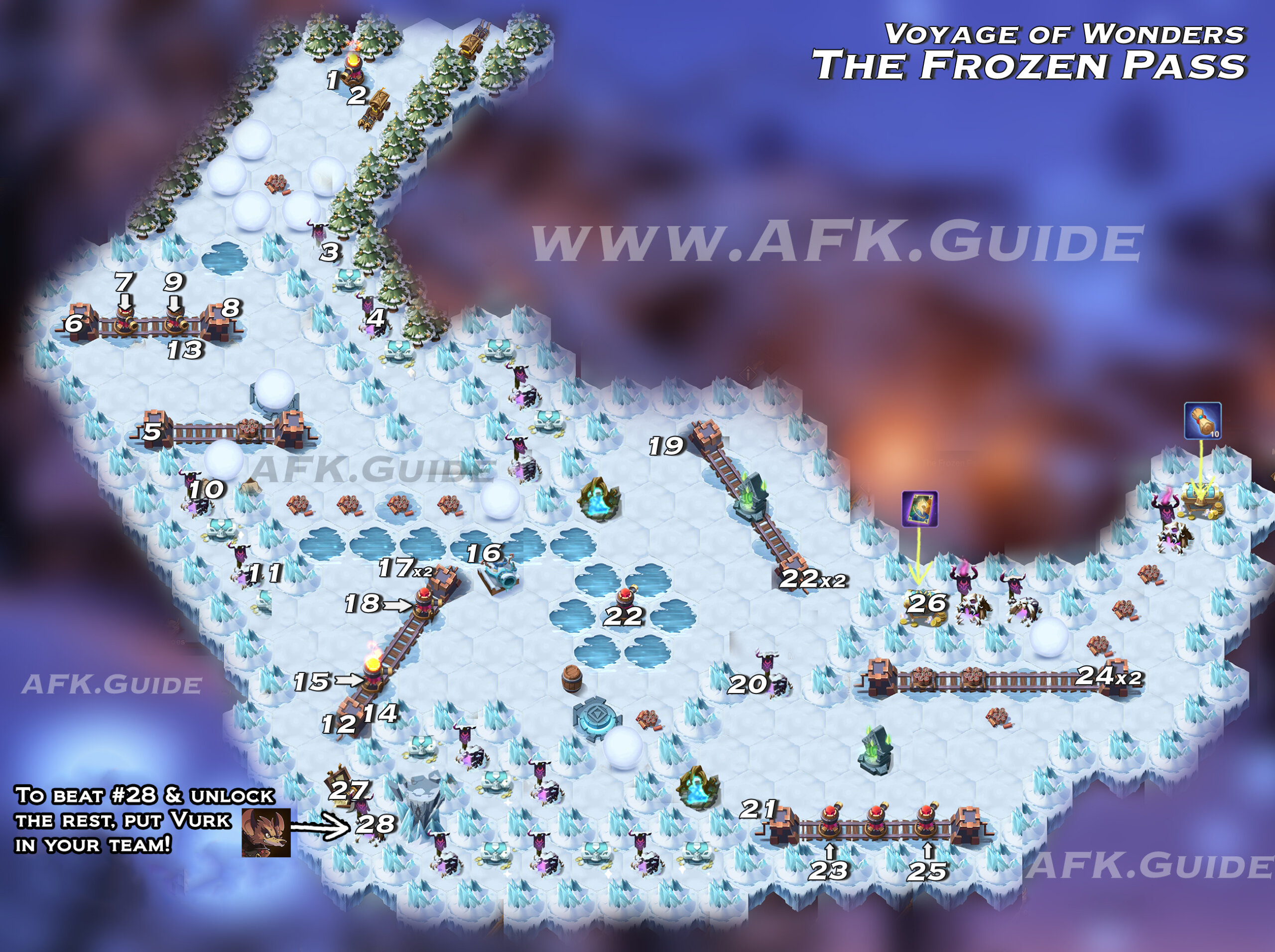 Note: To beat #28 and unlock the hidden path, put Vurk in your team!
Rewards

Below is the complete list of rewards you could earn from the latest Voyage of Wonders event.
The special card allows you to draw out an Elite hero from a specific Faction.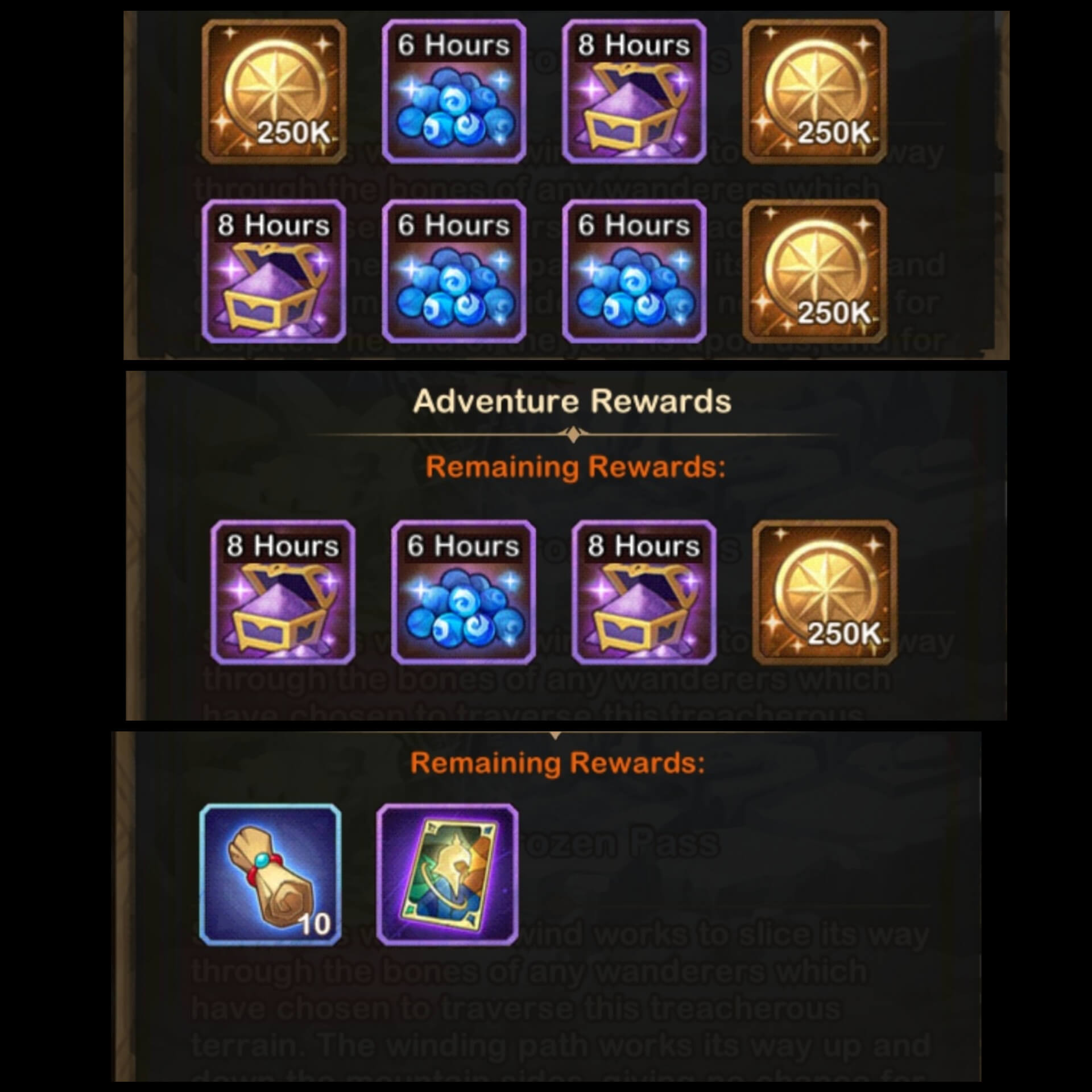 Story
The Dwarves have long been refugees, forced into a nomadic lifestyle and wandering the land since the loss of their ancestral homes. For decades they have slept in caves, beneath trees and bushes, anything that would afford a bit of shelter. In the desert areas known as the Fields of Stone, most traces of the Dwarven civilization have been erased. All that remains are semi-operational pieces of scattered technology. Devices once used to protect the Dwarven lands now pose a serious threat to wanderers who enter the area. However, one old dwarf returns here year after year to scavenge. One never knows what kind of valuables one can pick up if they just concede to a little danger…
Fun Fact: The current spot of Voyage of Wonders was previously used for the building called Dura's Trial. It was removed right before the global release of AFK Arena.