The Ancient Ruins Chapter is definitely one of the most tricky maps in Peaks of Time at the beginning of AFK Arena.
The Ancient Ruins Guide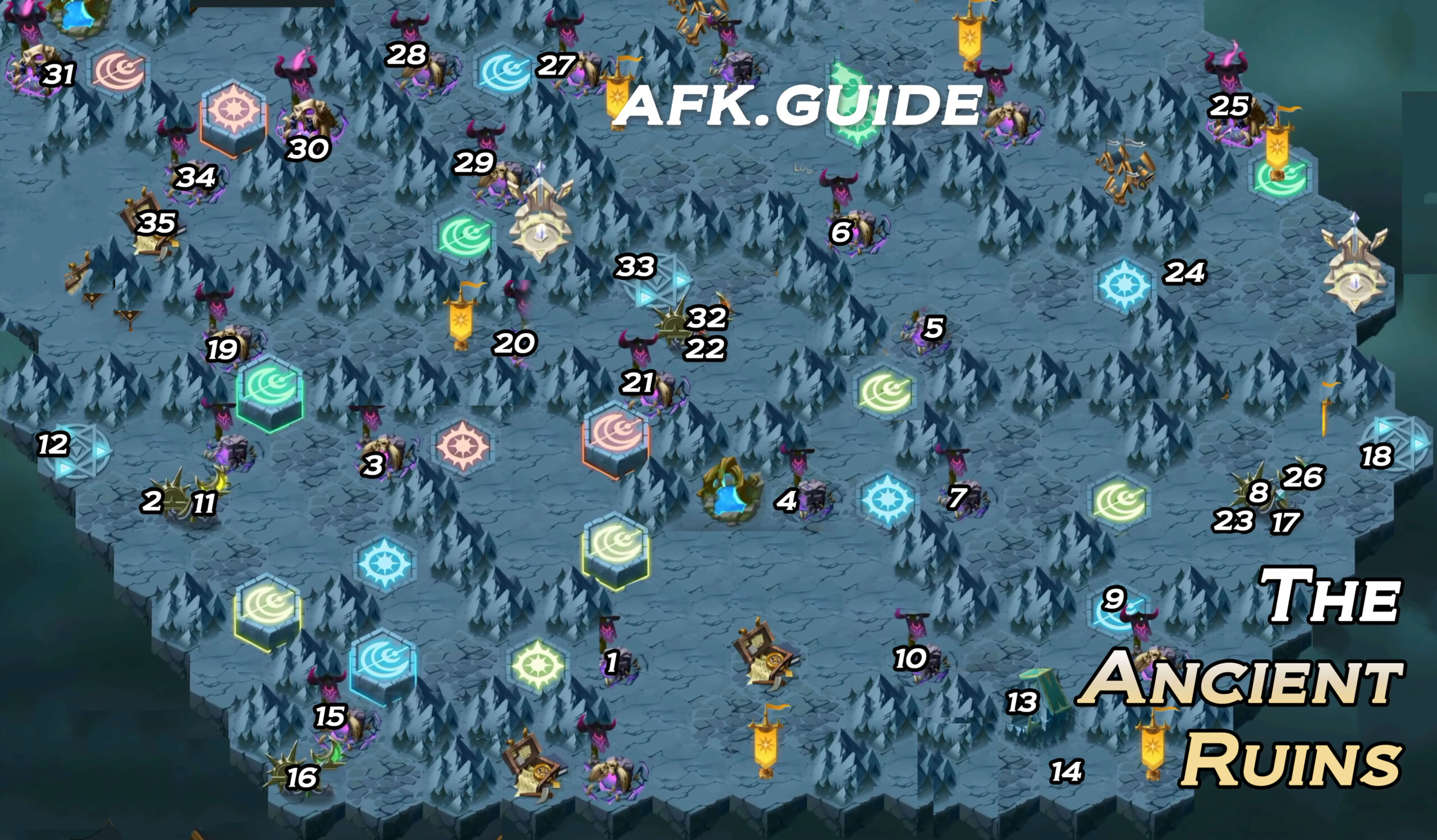 Quick Tips for The Ancient Ruins
When exploring the map, avoid taking Wilders Heroes, especially the front-line Heroes. This is because most of your enemies are Maulers.
It's best to take Maulers Heroes in order to deal with Ulmus matches. They are the real problem on this map.
If you cannot beat the 5x Ulmus Team, try again. If you cannot win after a few times, try to restart the chapter to get better Relics.
Follow These Steps…
Clear the weakest camps to strengthen your team.

The camp at the bottom, which blocks the chest, is usually very hard. You can skip it If it's too hard for you. You can also see the contents of the case to see if it's worth it to try.

Trigger the yellow lever then clear all camps.
Pull the blue lever to pull all yellow levers again.
Go to the portal at 9 o'clock, you will get to #14 immediately and there will be some camps spawned. Attack those camps and get through them. They do not drop Relics.
After clearing all camps nearby, pull the green lever.
Go to the portal at 3 o'clock, you will fight the Ulmus x5 team again. Clear all camps nearby.
Pull the yellow lever, clear map.
Pull the blue lever, clear map.
Pull the red lever, clear map.
More details can be seen in these The Ancient Ruins video guide:
All Peaks of Time Chapters