In short, the Resonating Crystal is a special feature in AFK Arena that allows you to level up multiple Heroes to the same level as the 5th highest level Hero you have.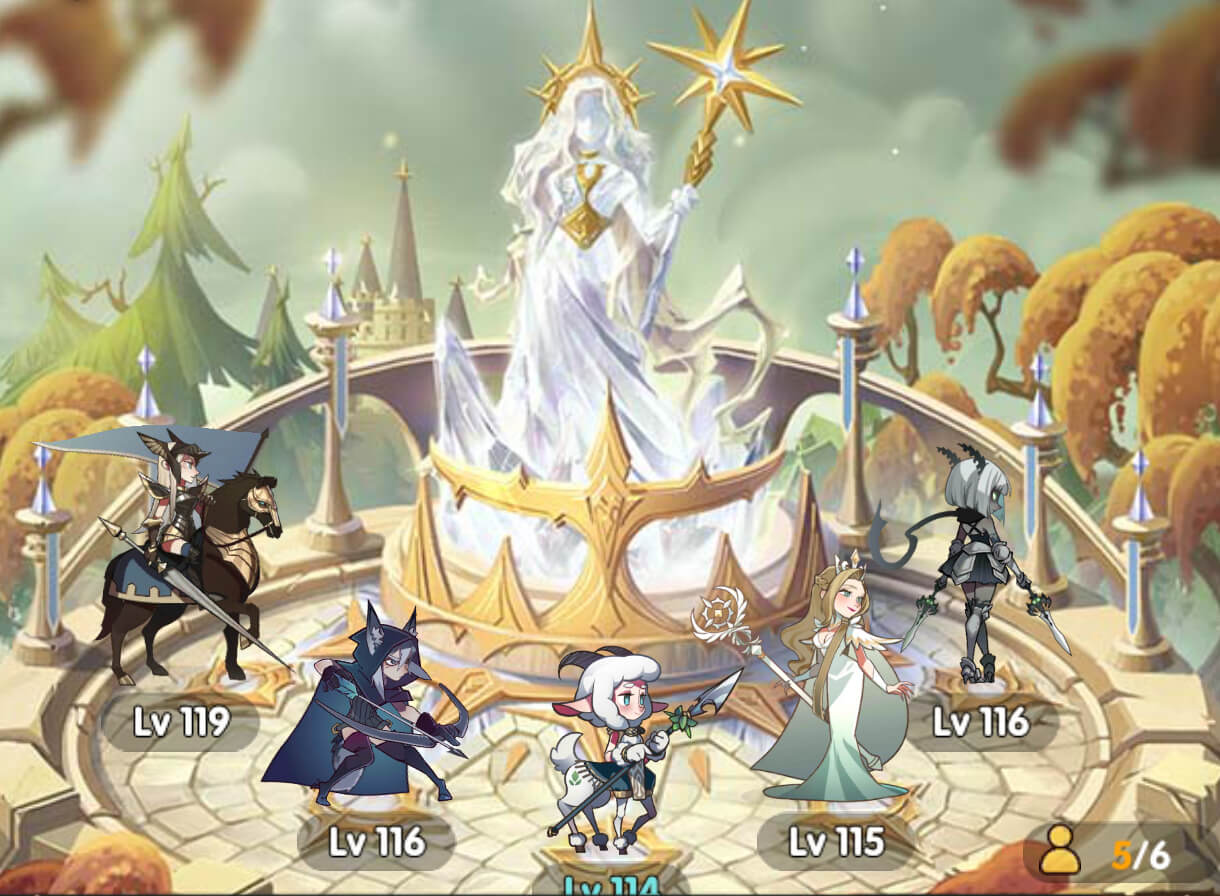 Resonating Crystal Guide
Resonating Crystal is located in Ranhorn.
The 5 highest level will automatically be placed upon the Crystal Pentagram.
You can add a hero to a slot which will raise their level so that it is equal to the lowest hero currently on the pentagram, however a hero's maximum level is still limited by the highest ascension tier that it can reach.
A hero can be leveled up when they are currently using the pentagram, they must first leave the pentagram before they can continue to be leveled up.
When a hero is removed from a slot, the slot will begin a 24 hour cooldown process. Diamonds may be used to remove a slot's cooldown time.
If a hero is removed from the slot due to them being ascended or retired, then the slot will not begin its cooldown process. If a hero that is already using a slot is automatically selected by the pentagram due to them being one of the highest level heroes possessed, then the slot will also not begin its cooldown process.
The maximum level limit for the Resonating Crystal can be raised when 5 heroes have reached level 240.
Once the resonating crystal's maximum level limit has been unlocked heroes' levels will be directly influenced by the current level of the resonating crystal and not the lowest level hero currently on the crystal pentagram. The crystal level can then be leveled up using resources.
When the resonating crystal's maximum level limit has been unlocked, players can use resources to raise the crystal's level, simultaneously raising the attack ratings and levels of all heroes that are occupying the resonating crystal's slots.
Once the crystal's max level has been unlocked, only heroes capable of reaching "Ascended" tier may break the level 240 limit. Other ascension tiered heroes may only reach the maximum level that determined by their ascension tier.