Bountiful Trials is a mini-event that occurs whenever a new hero is released. Defeat the enemies using the newly released hero and specifically given heroes to get a lot of valuable rewards.
For Guild Trials, please visit this page.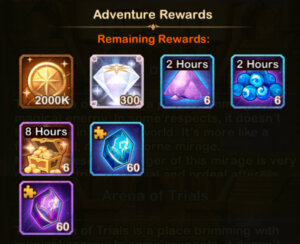 Bountiful Trial Hero Guides (Arena of Trials)

Jerome – Commander of the Waves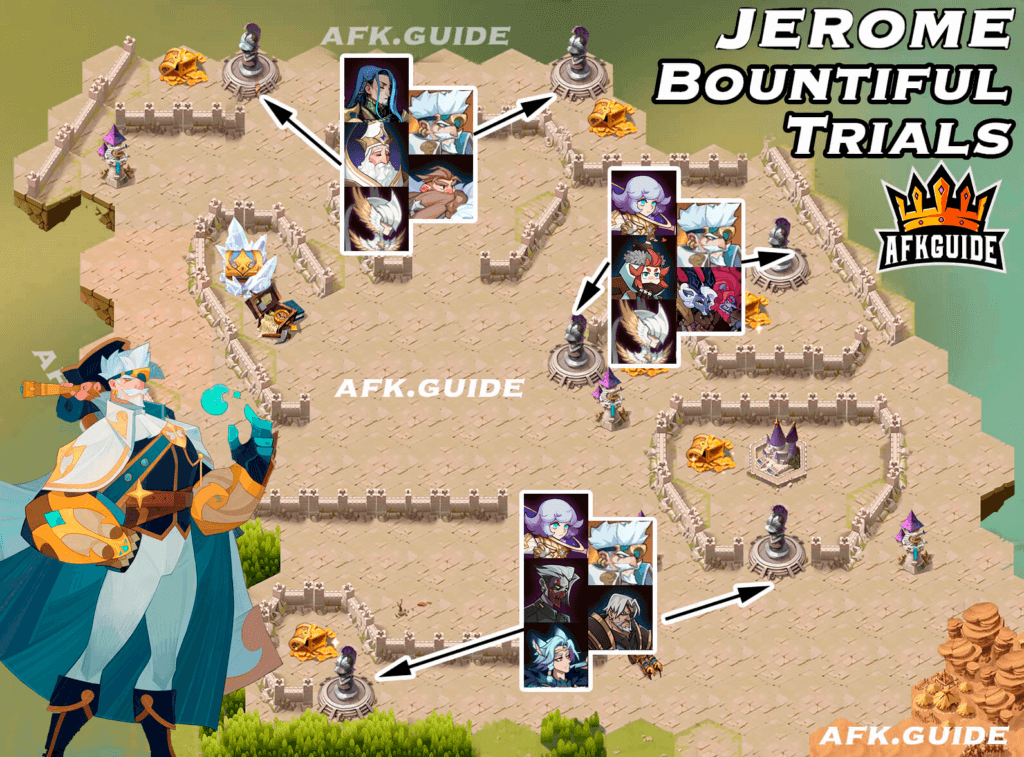 Awakened Lyca – The Dawnbringer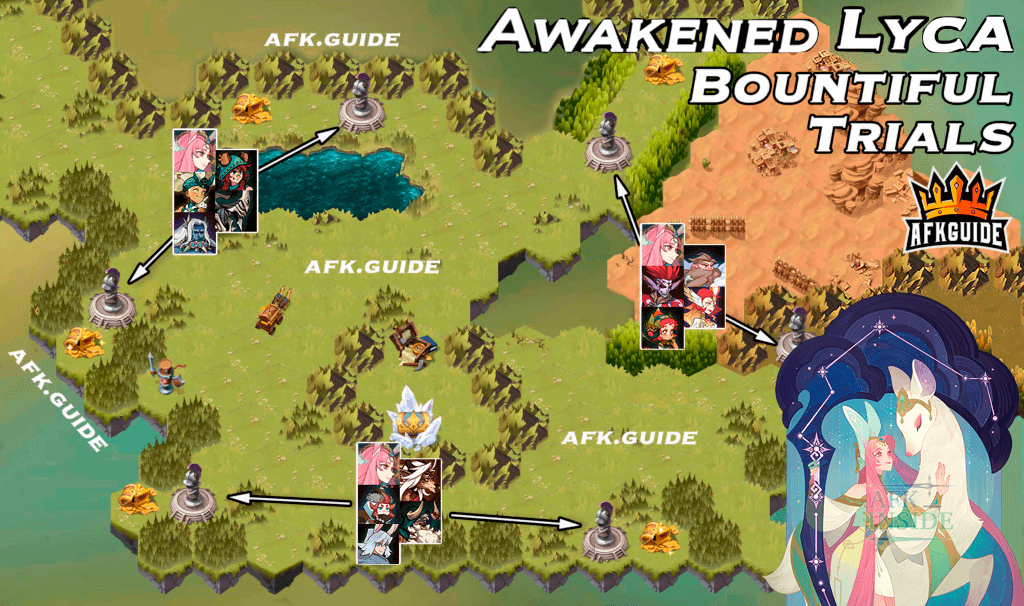 Lucilla – Maiden of Dusk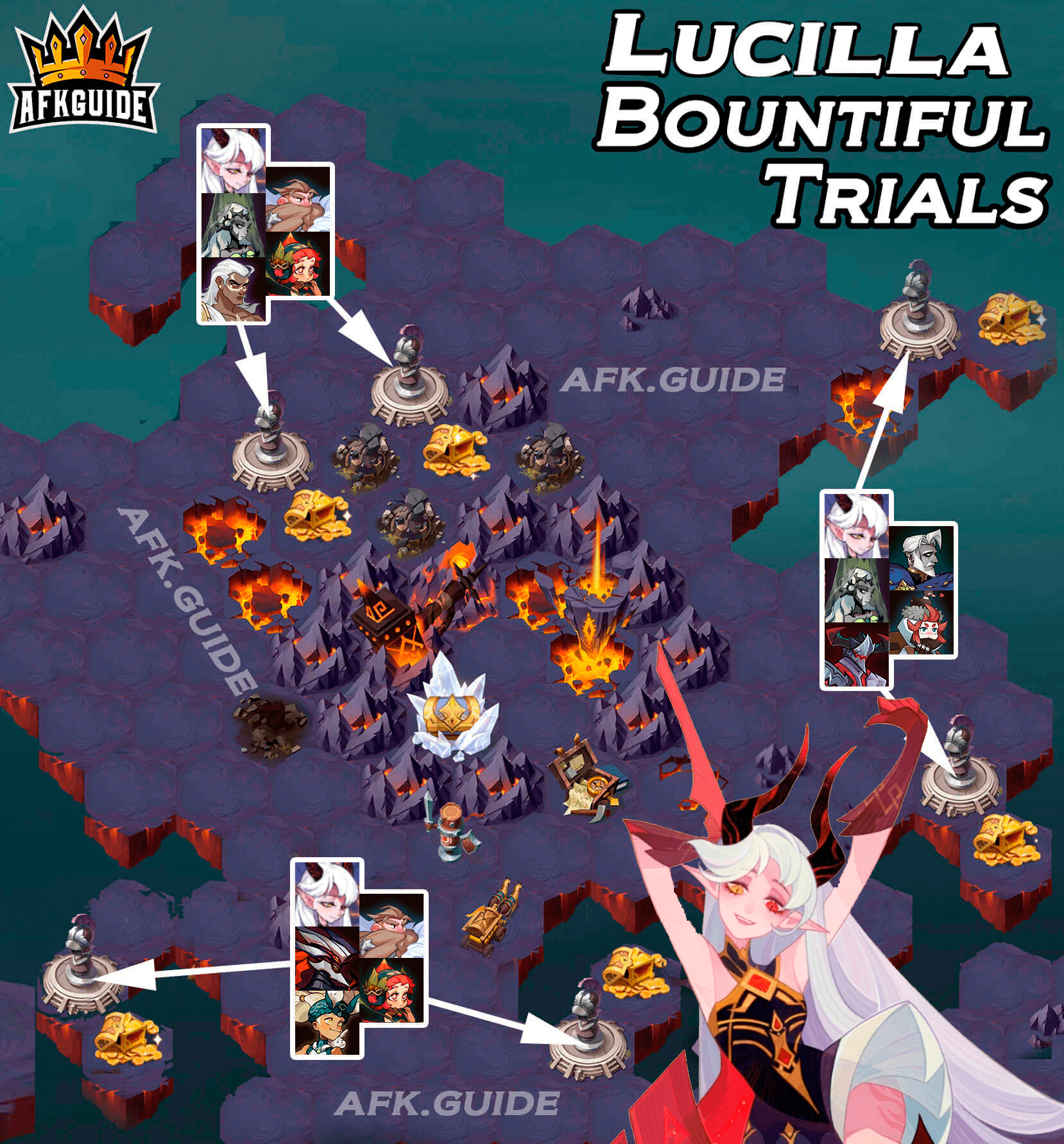 Liberta – Scion of Dawn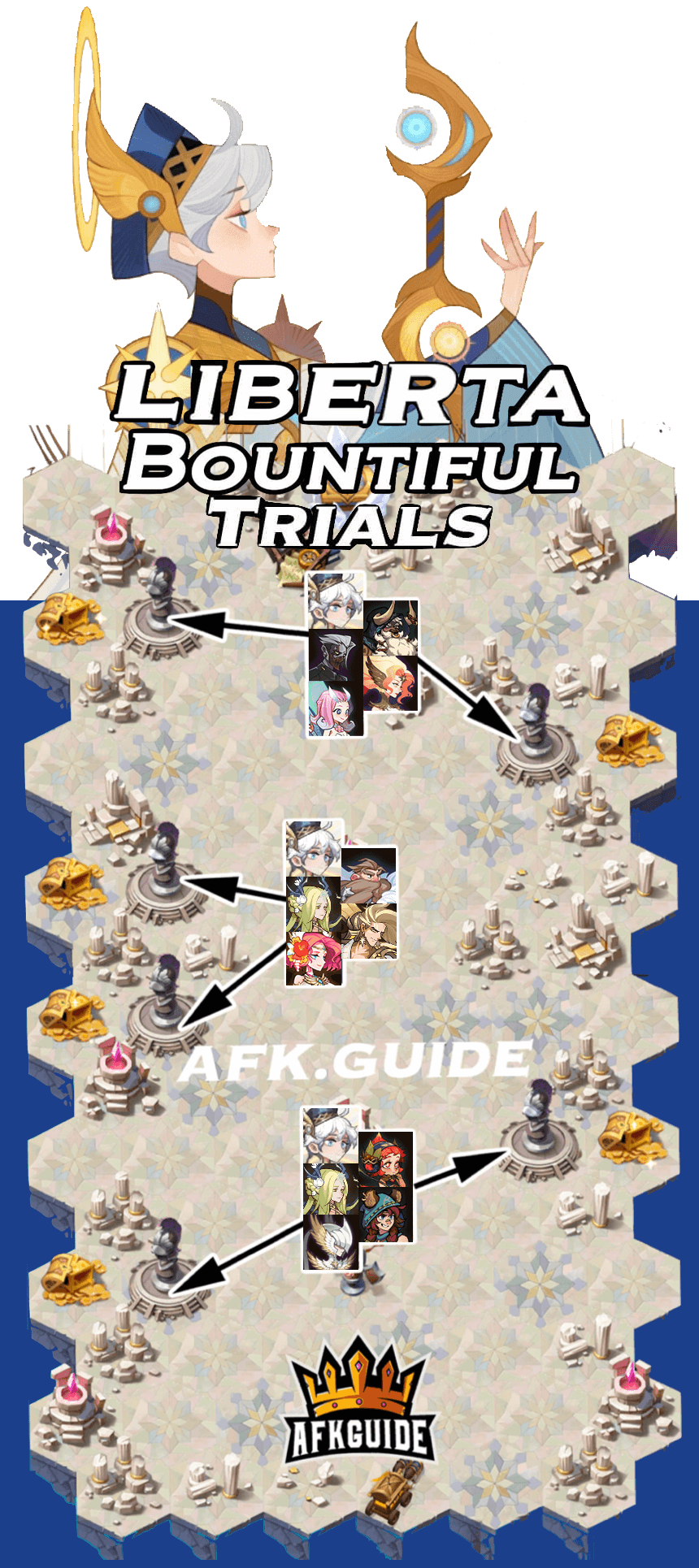 Naroko – The Dune Gremlin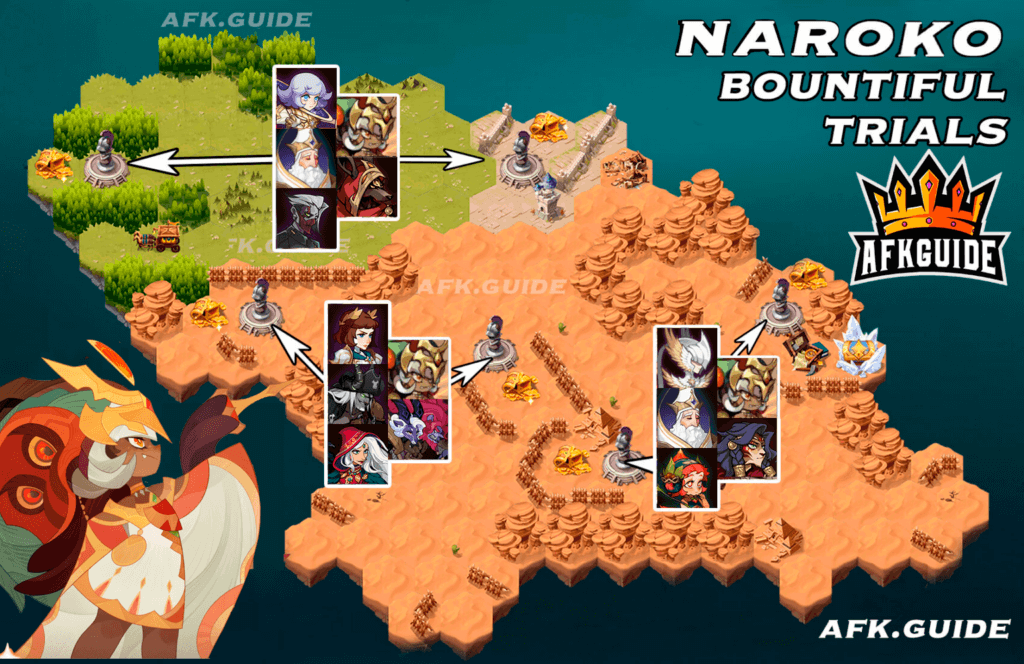 Ivan – The Bonesmith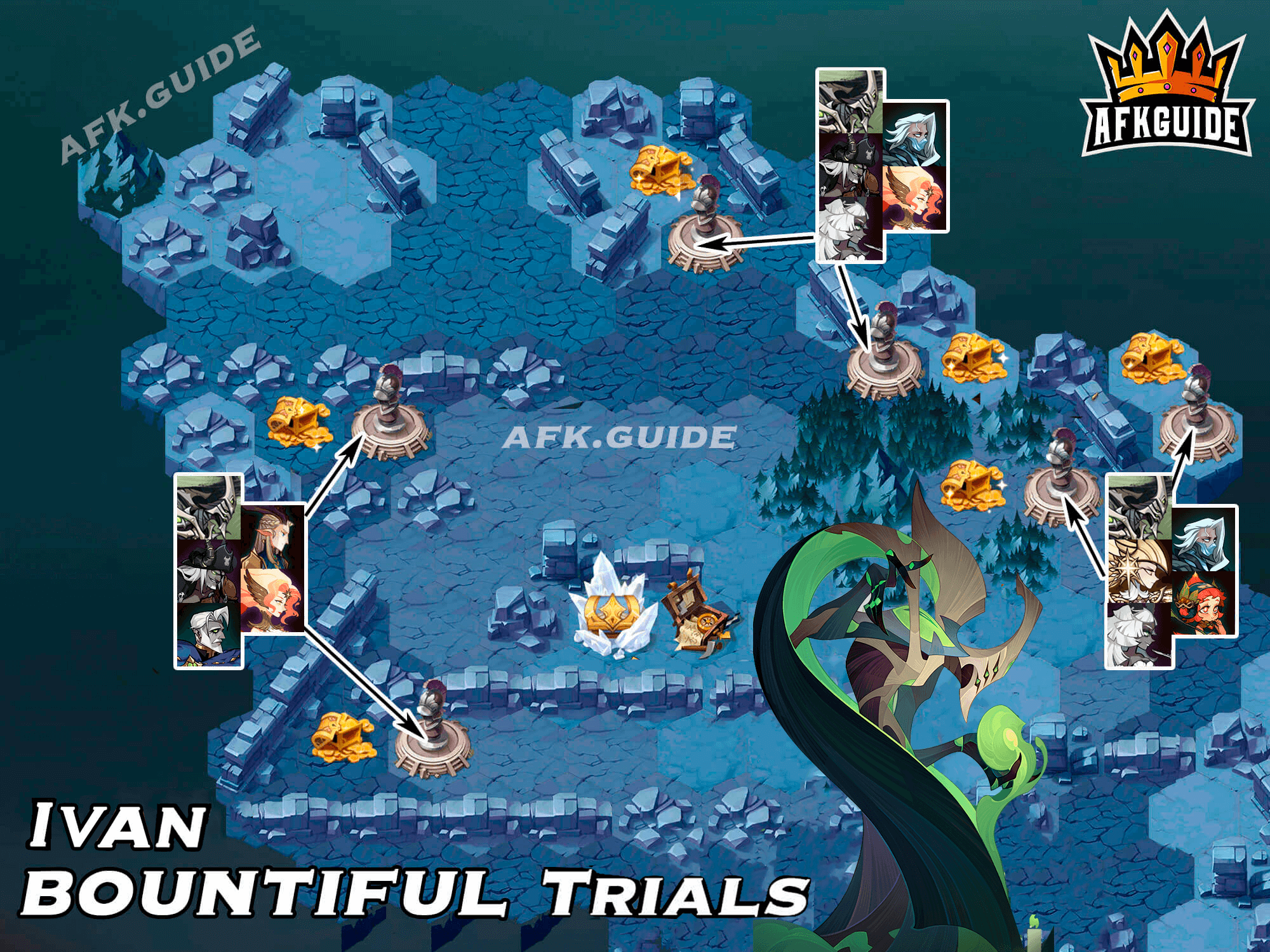 Awakened Safiya – Maestro of Power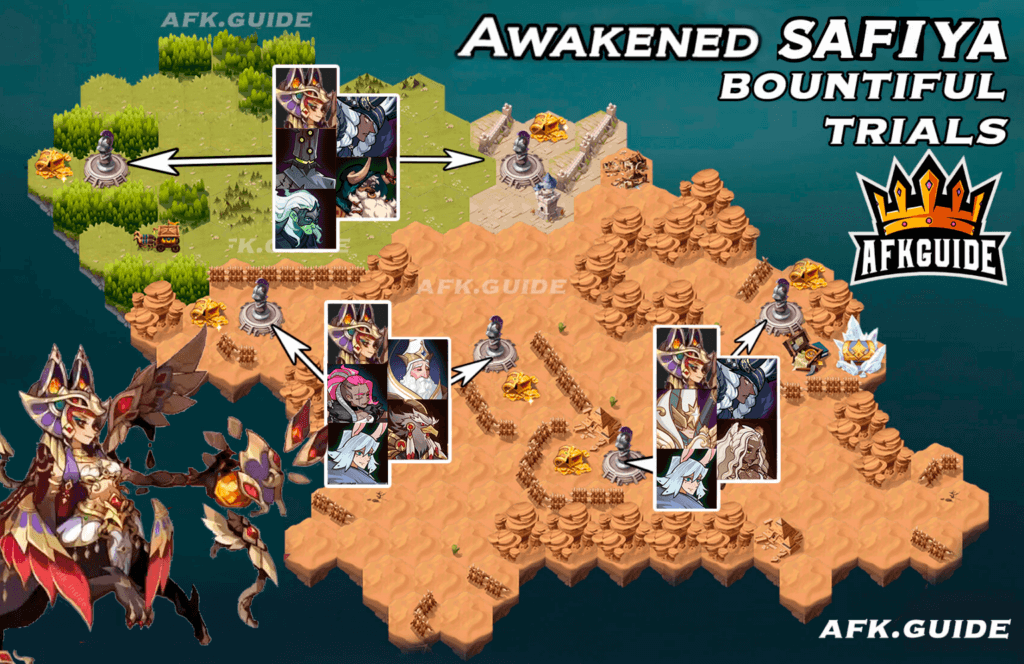 Trishea – The Stargazers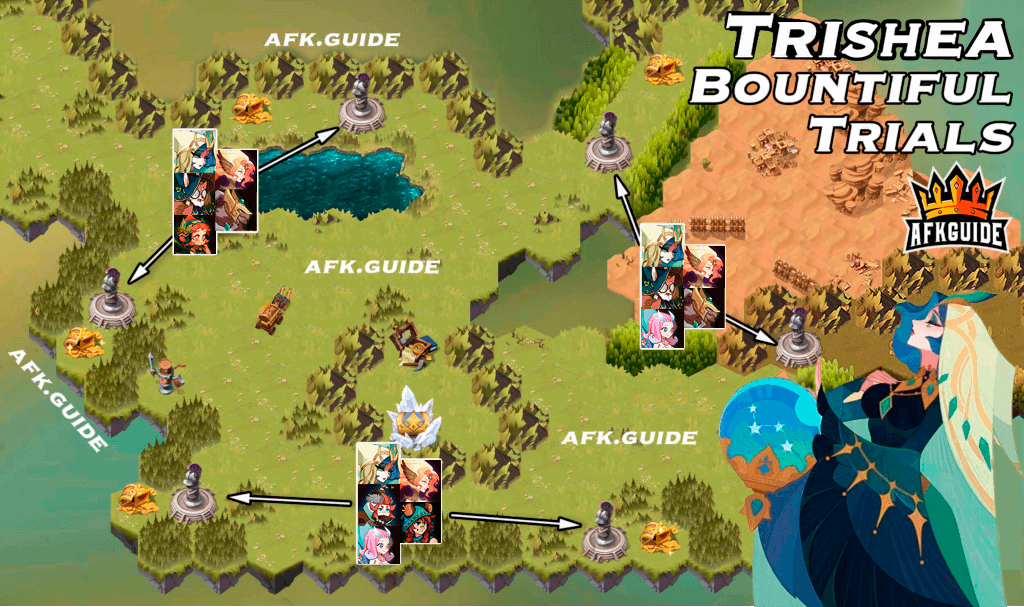 Daemia – Lady of Summer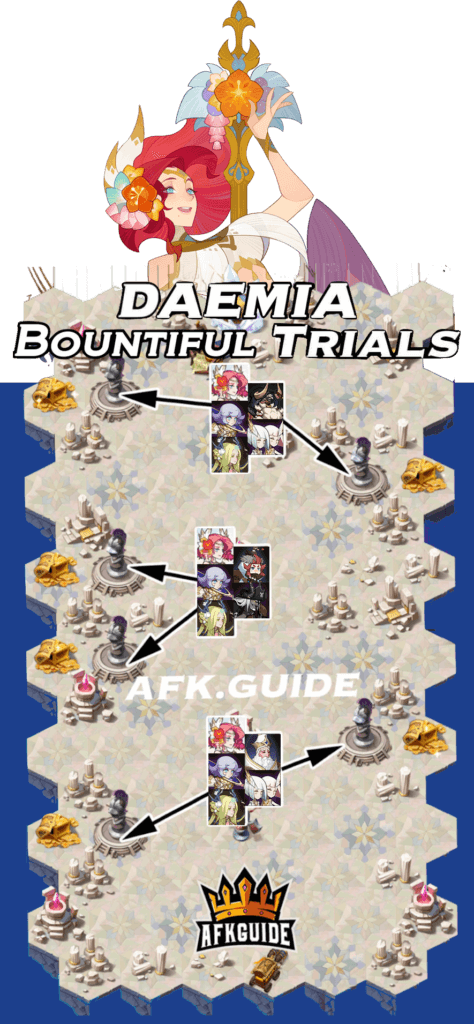 Ginneas – Heart of Moltenflow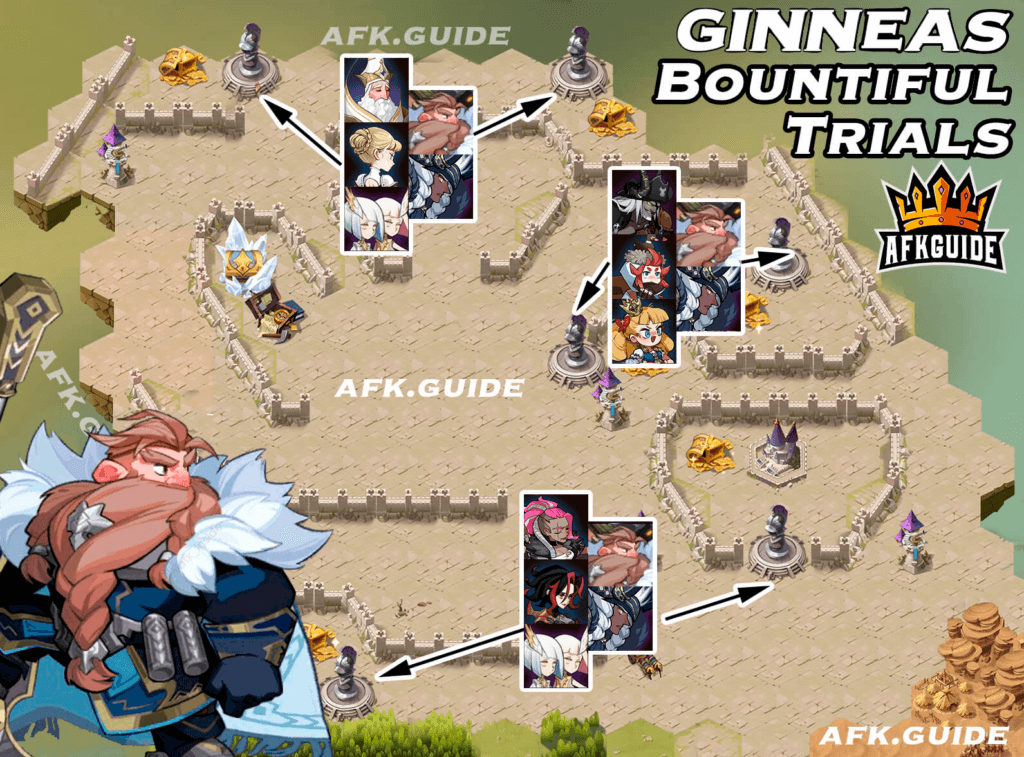 Awakened Athalia – Harbinger of Truth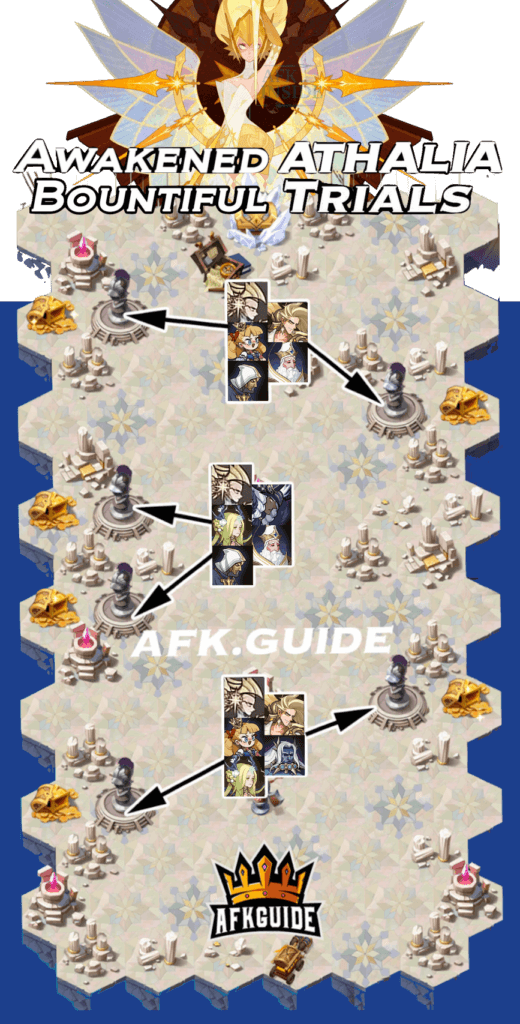 Rem – The Demon Maid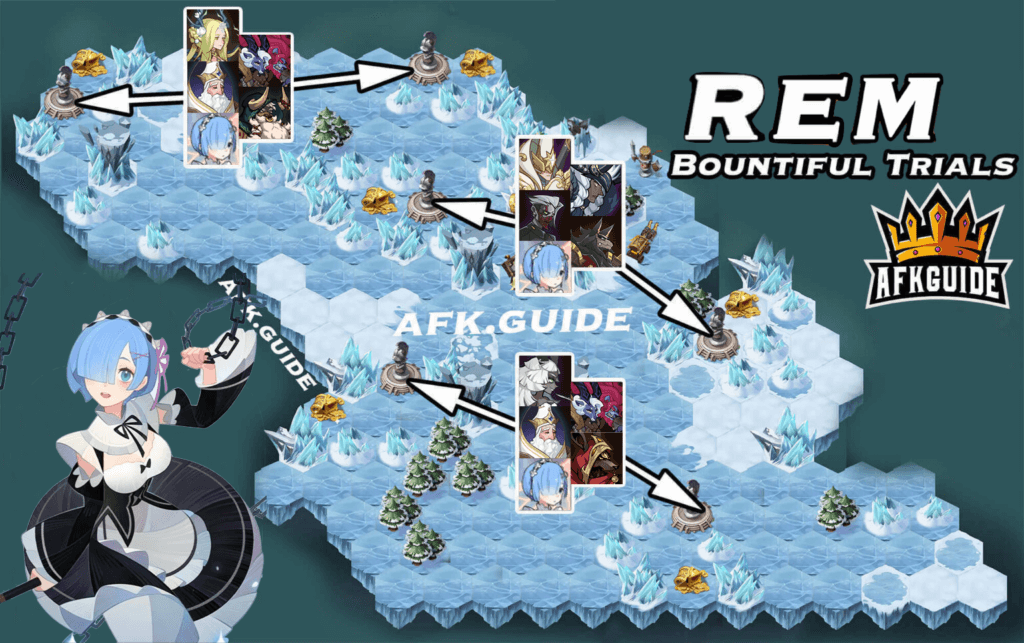 Emilia – Spiritual Arts User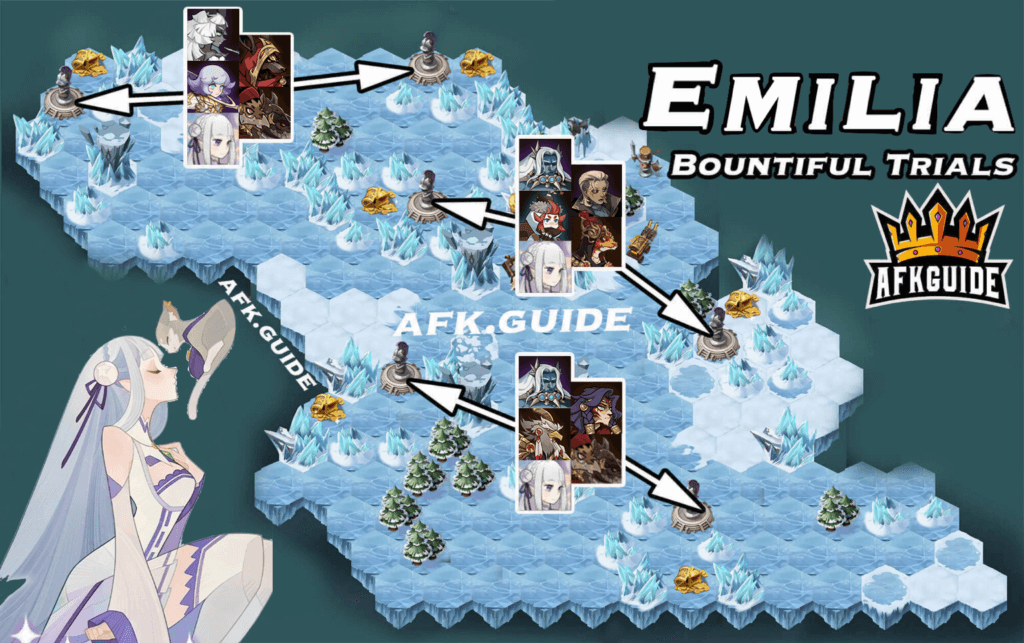 Crassio – The Vagabond Blade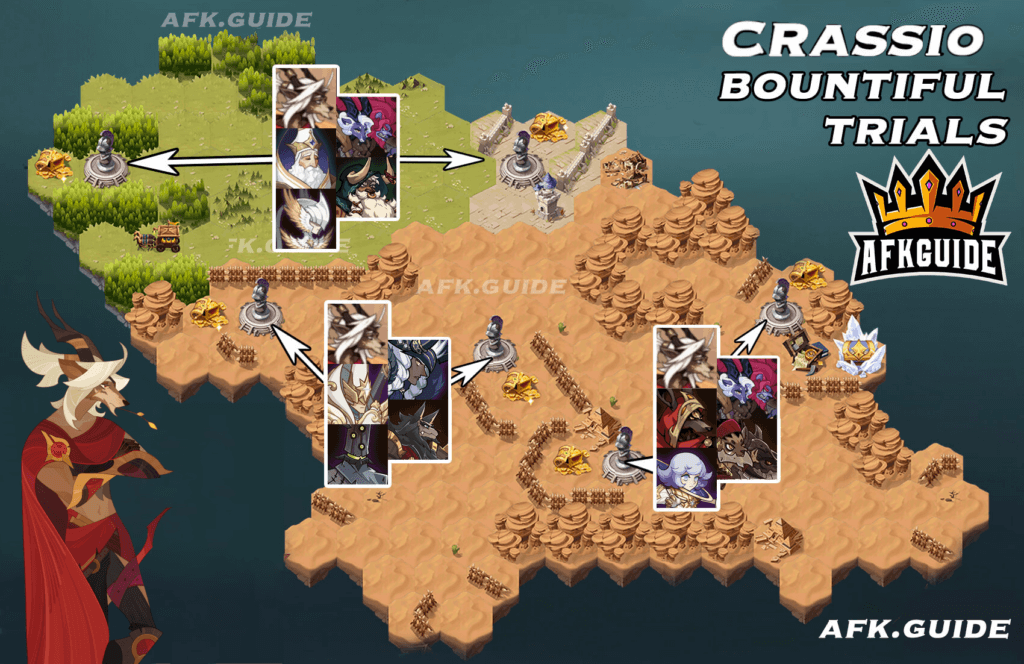 Maetria – Duskfeather

Edwin – The Usurper


Olgath – The Baneblast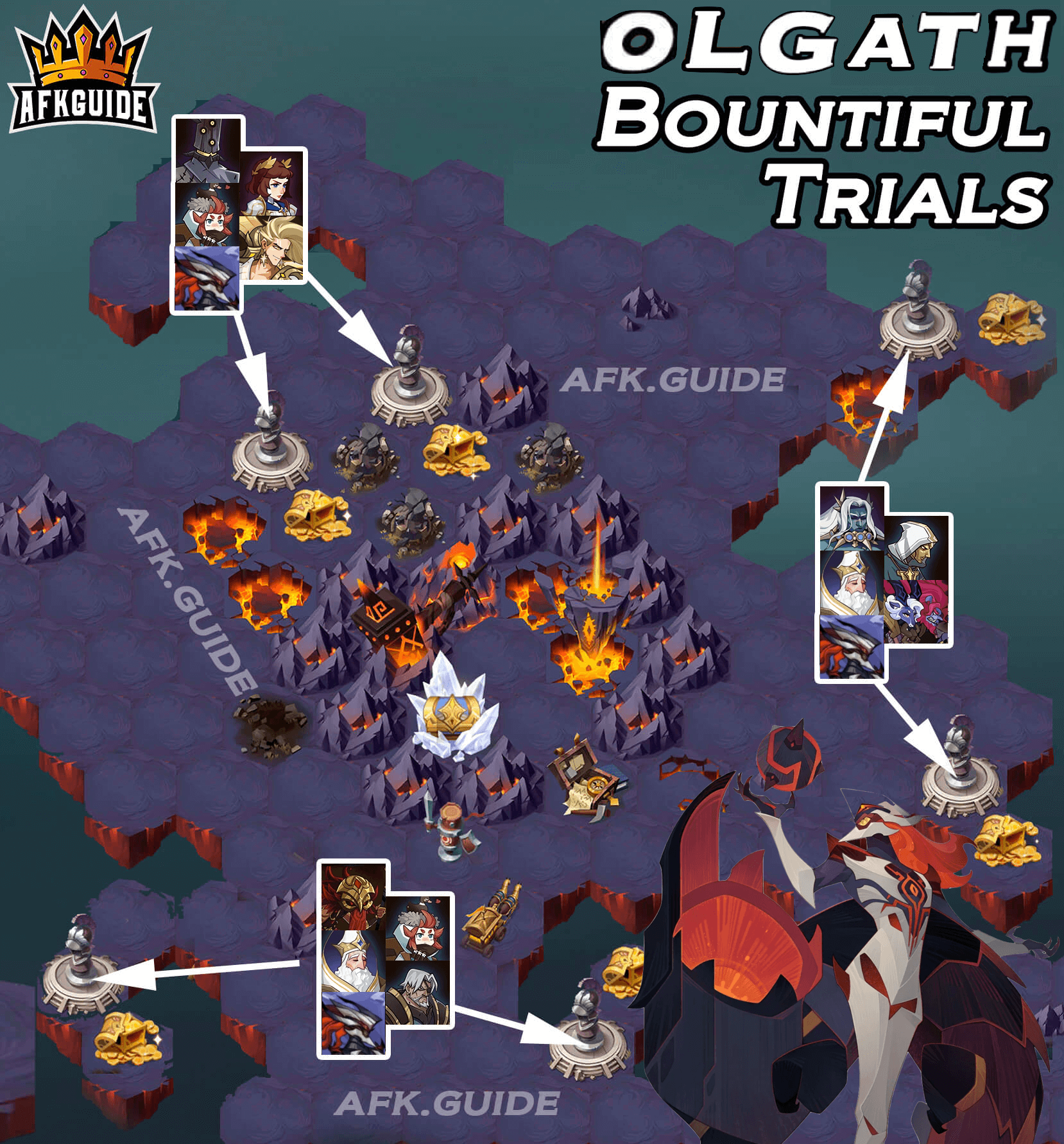 Tamrus – The Jungleroamer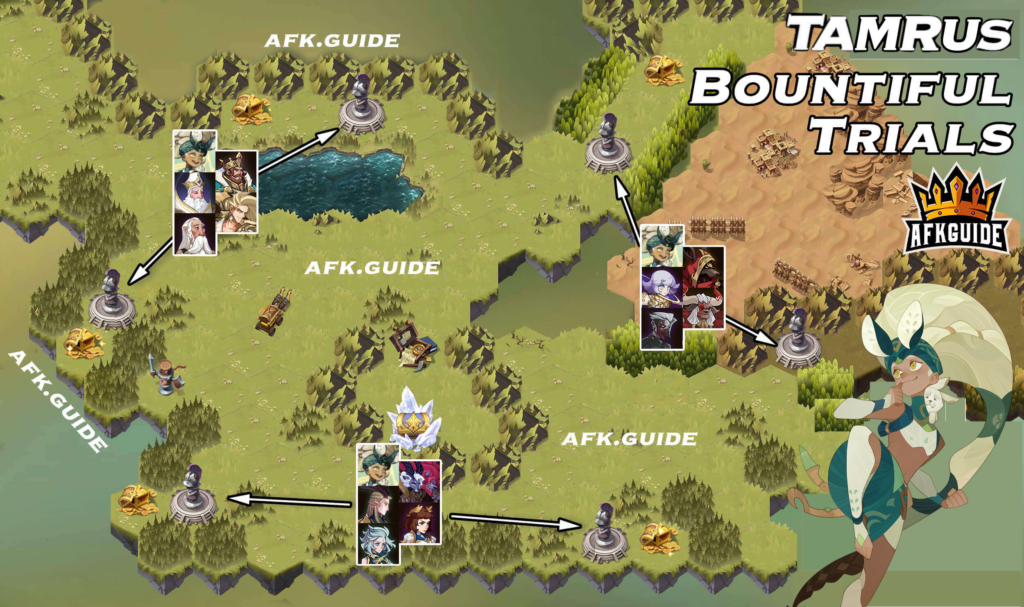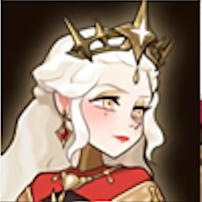 Awakened Belinda – Spark of Hope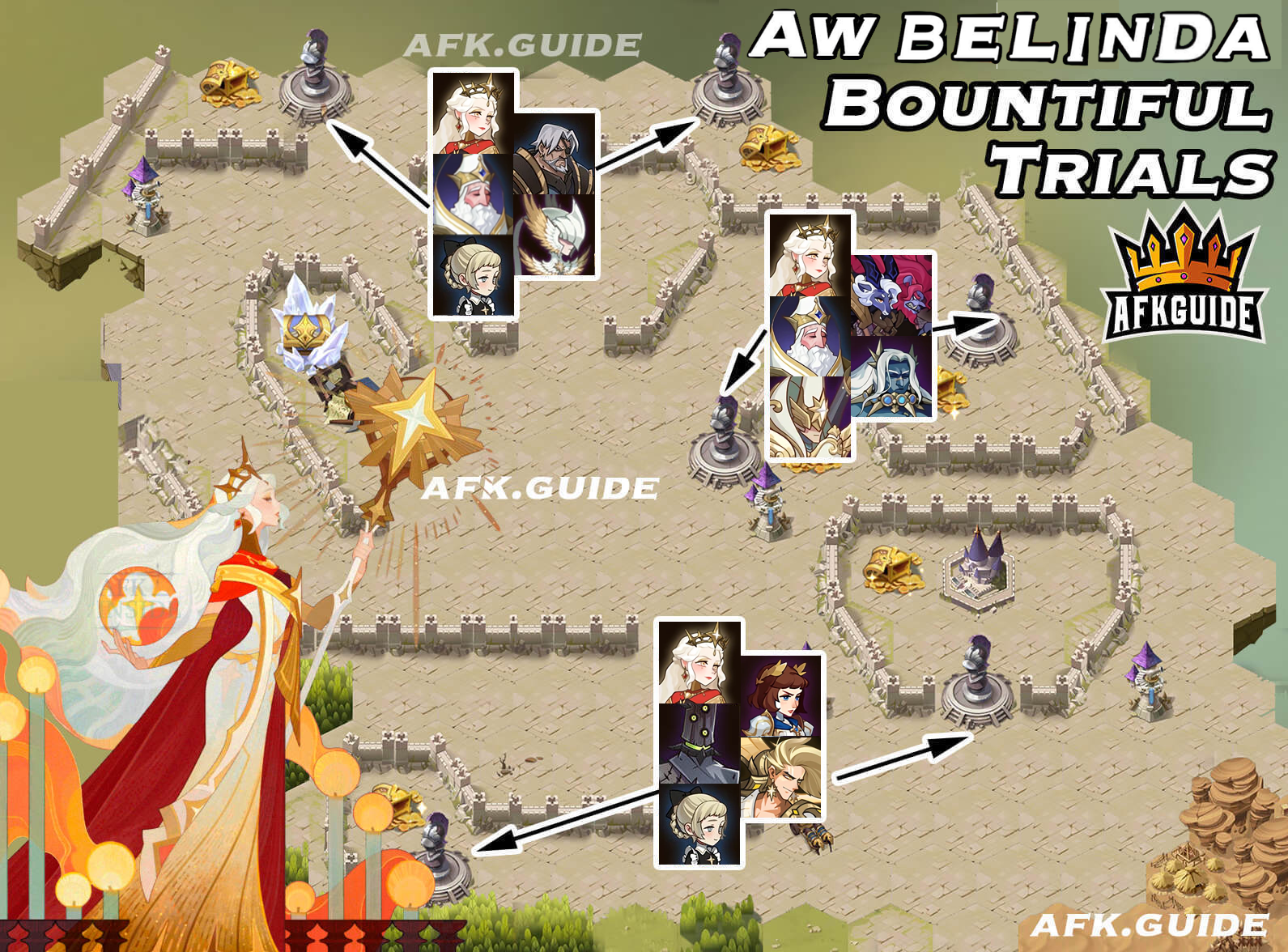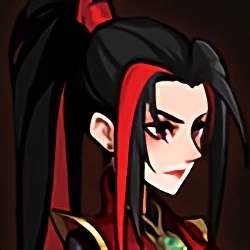 Mulan – The Iron Magnolia

Veithael – The Shining Sword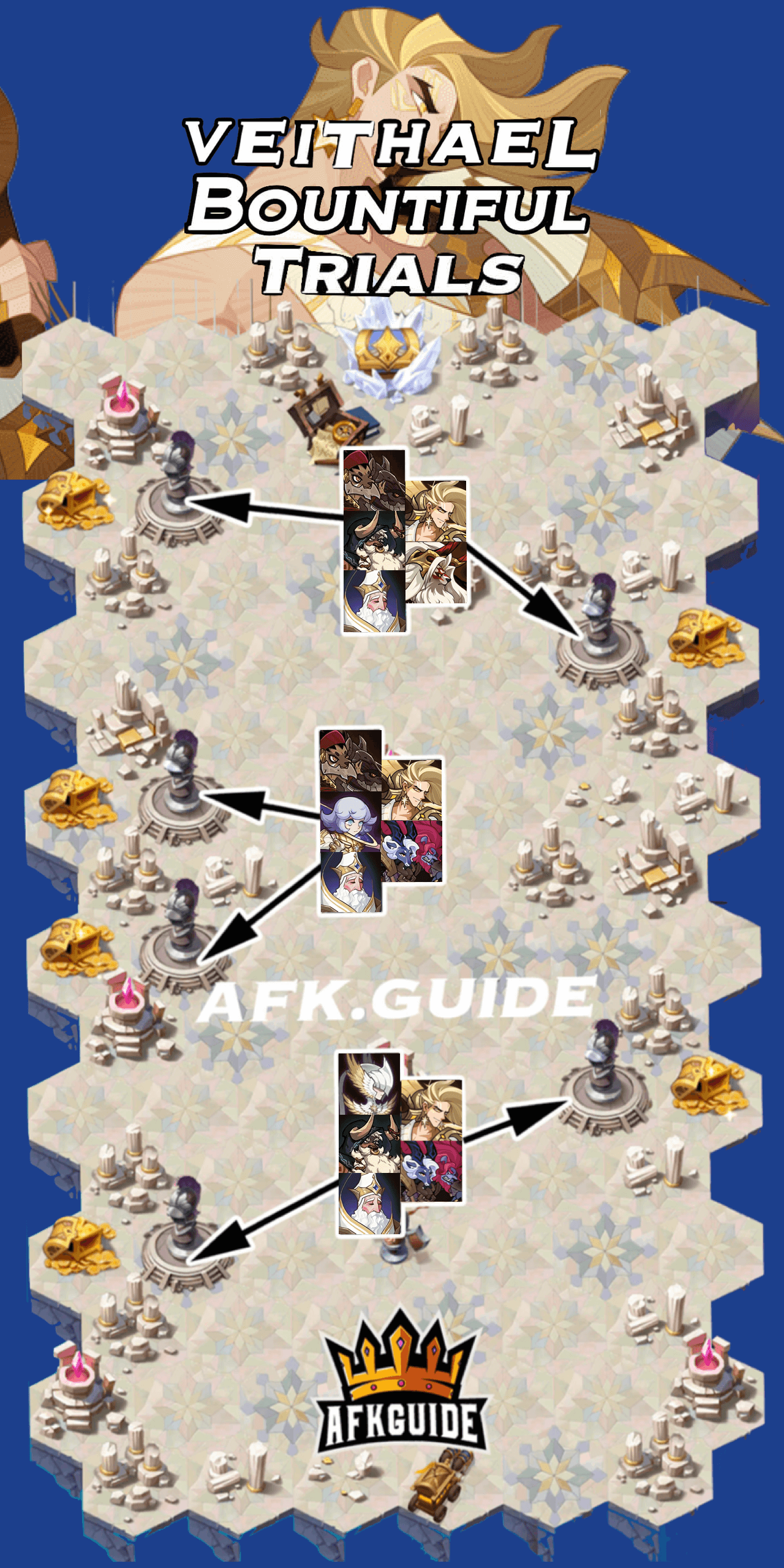 Palmer – Luminous Archbishop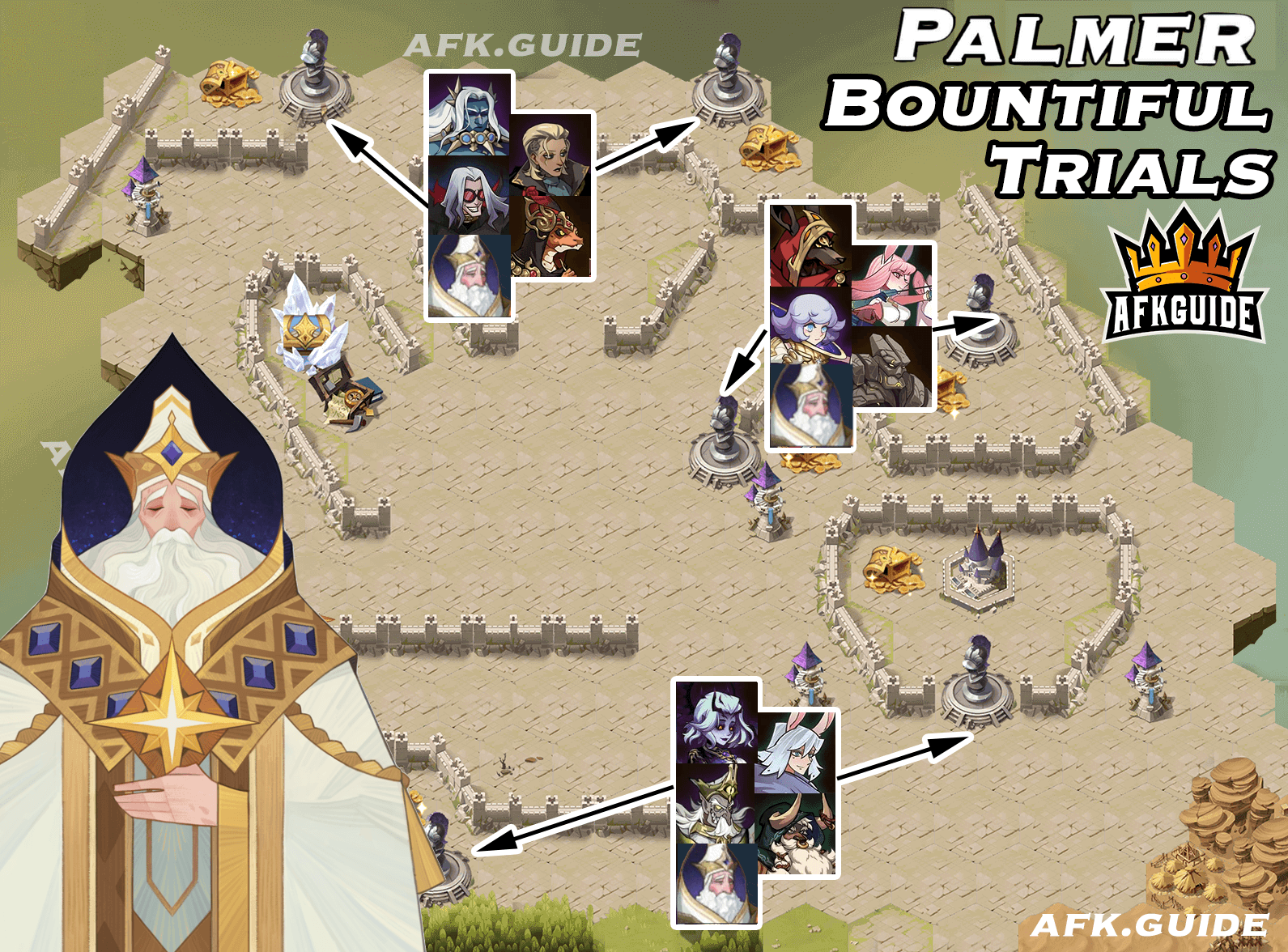 Salaki – The Cursebearer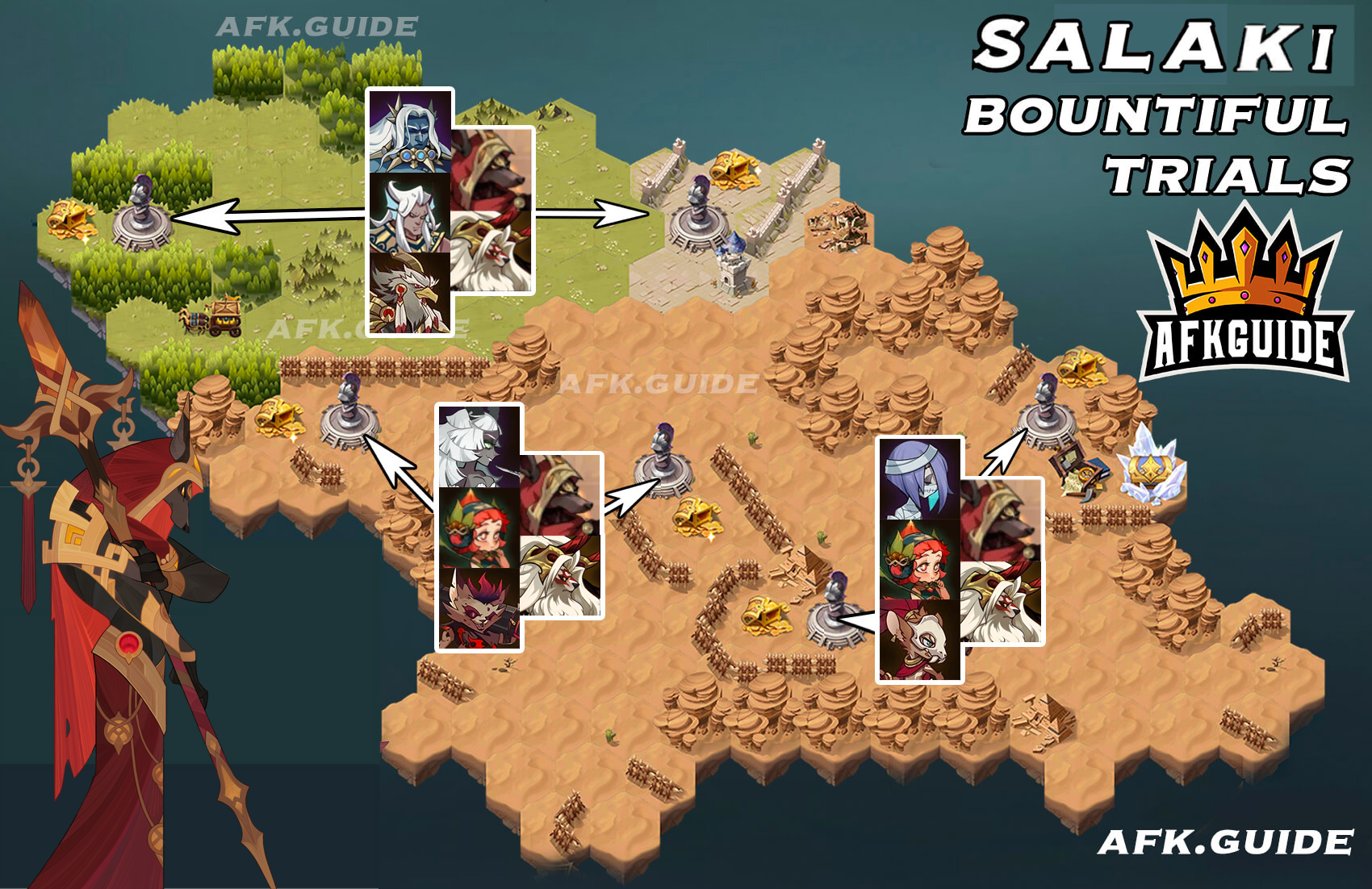 Awakened Baden – Knight of Blight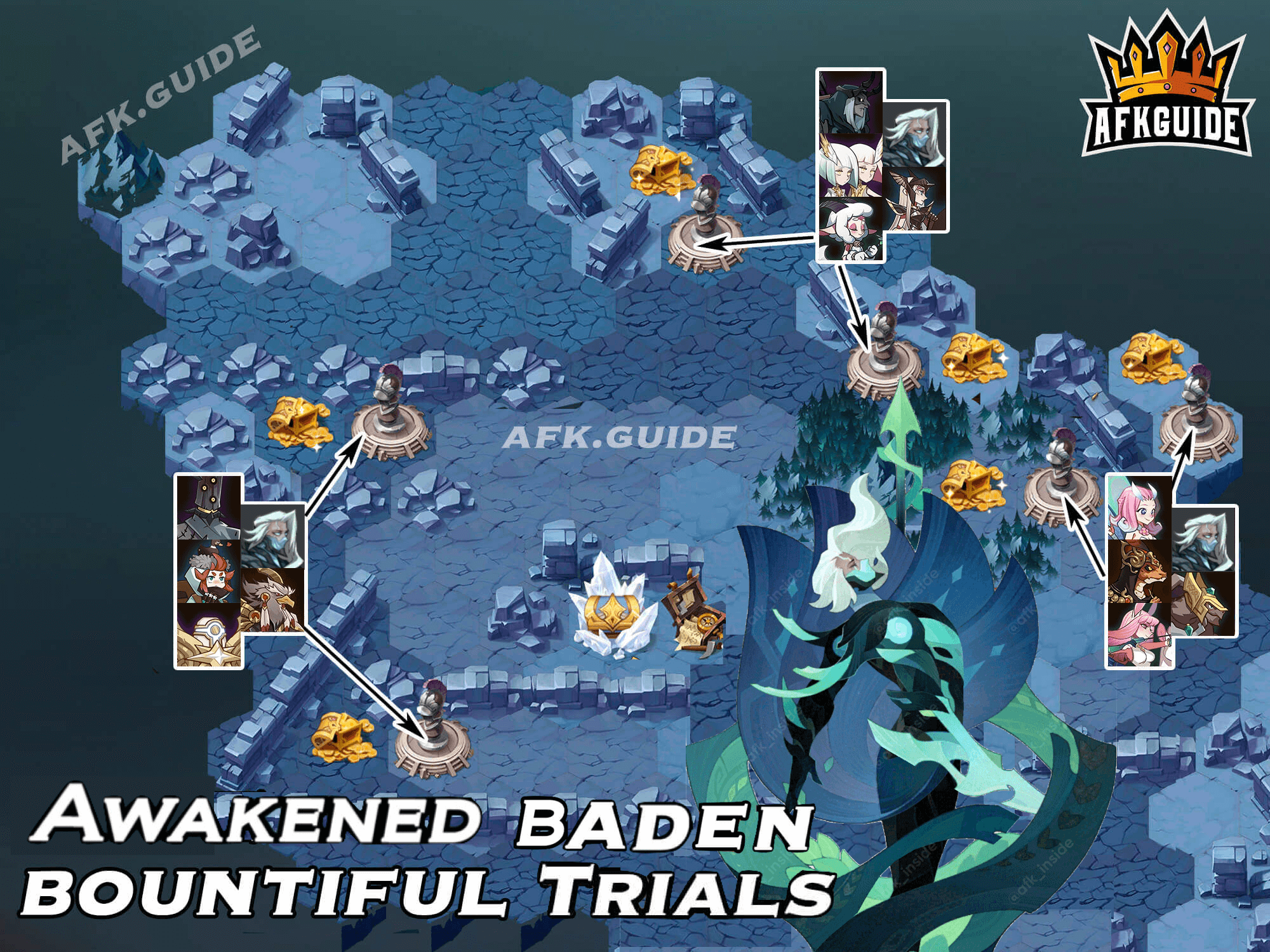 Nevanthi – The Green Lady

Canisa & Ruke – Chimera of Ire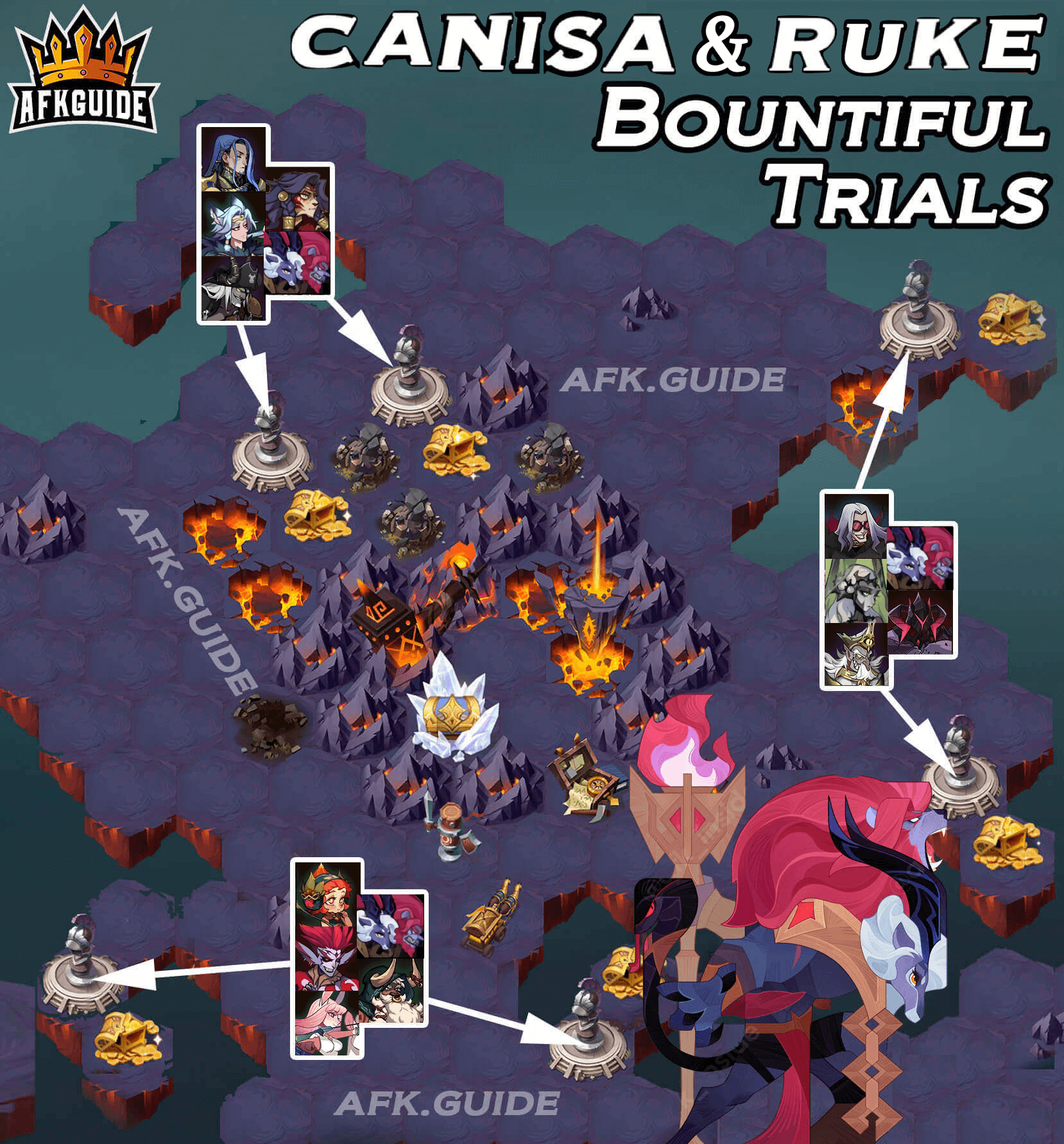 Yennefer – The Vengerberg's Sorceress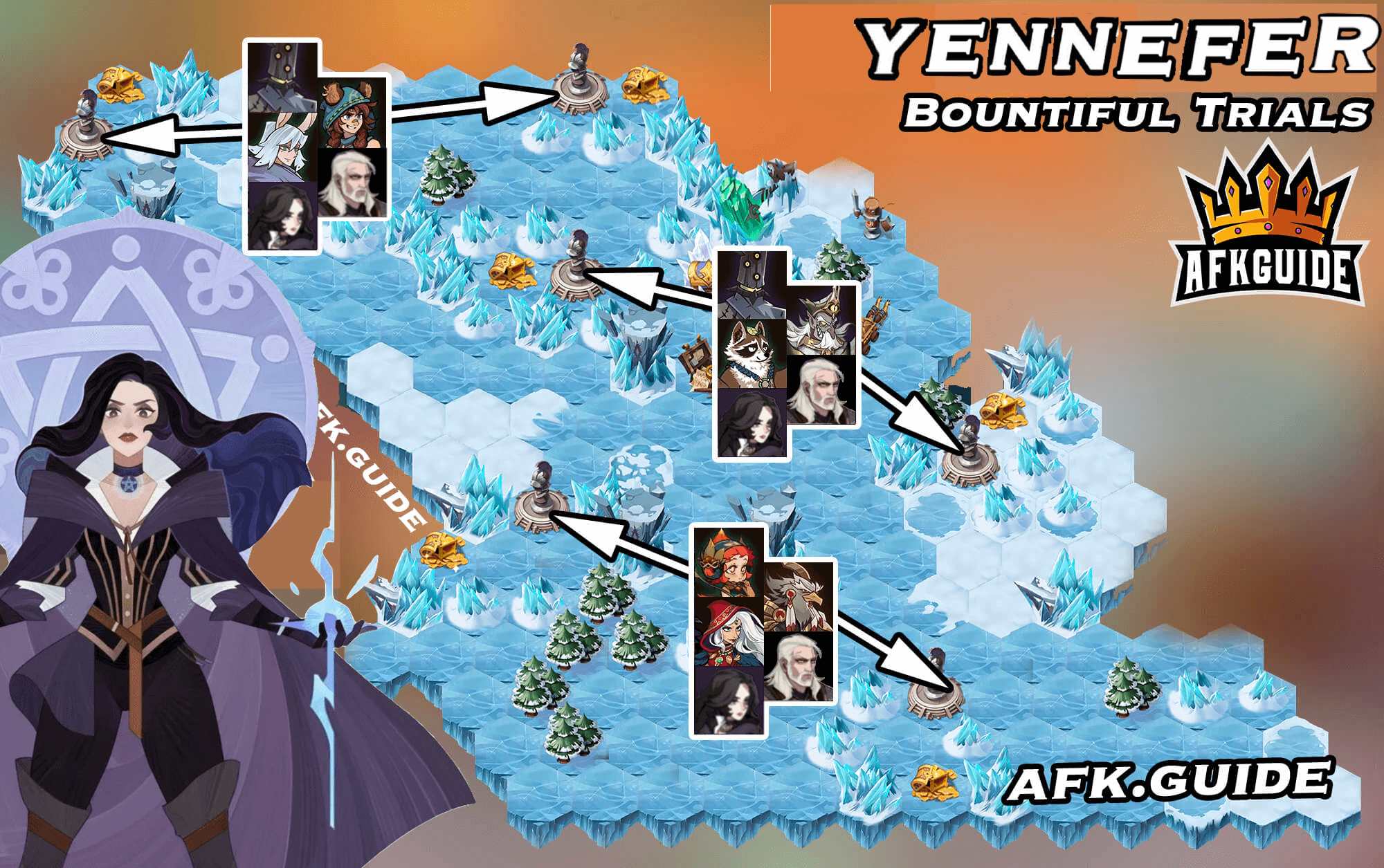 Geralt – The White Wolf Witcher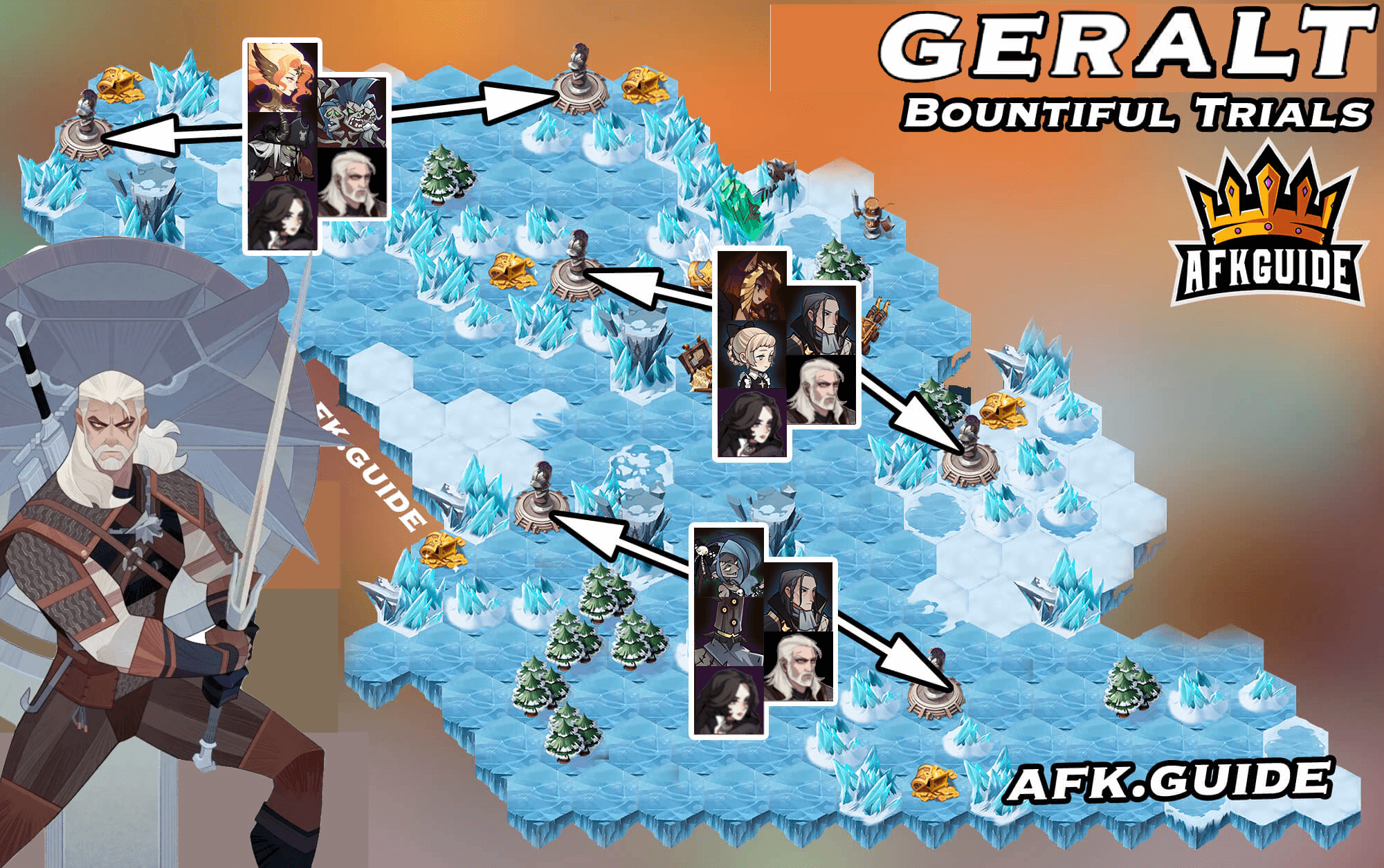 Awakened Solise – Water Animator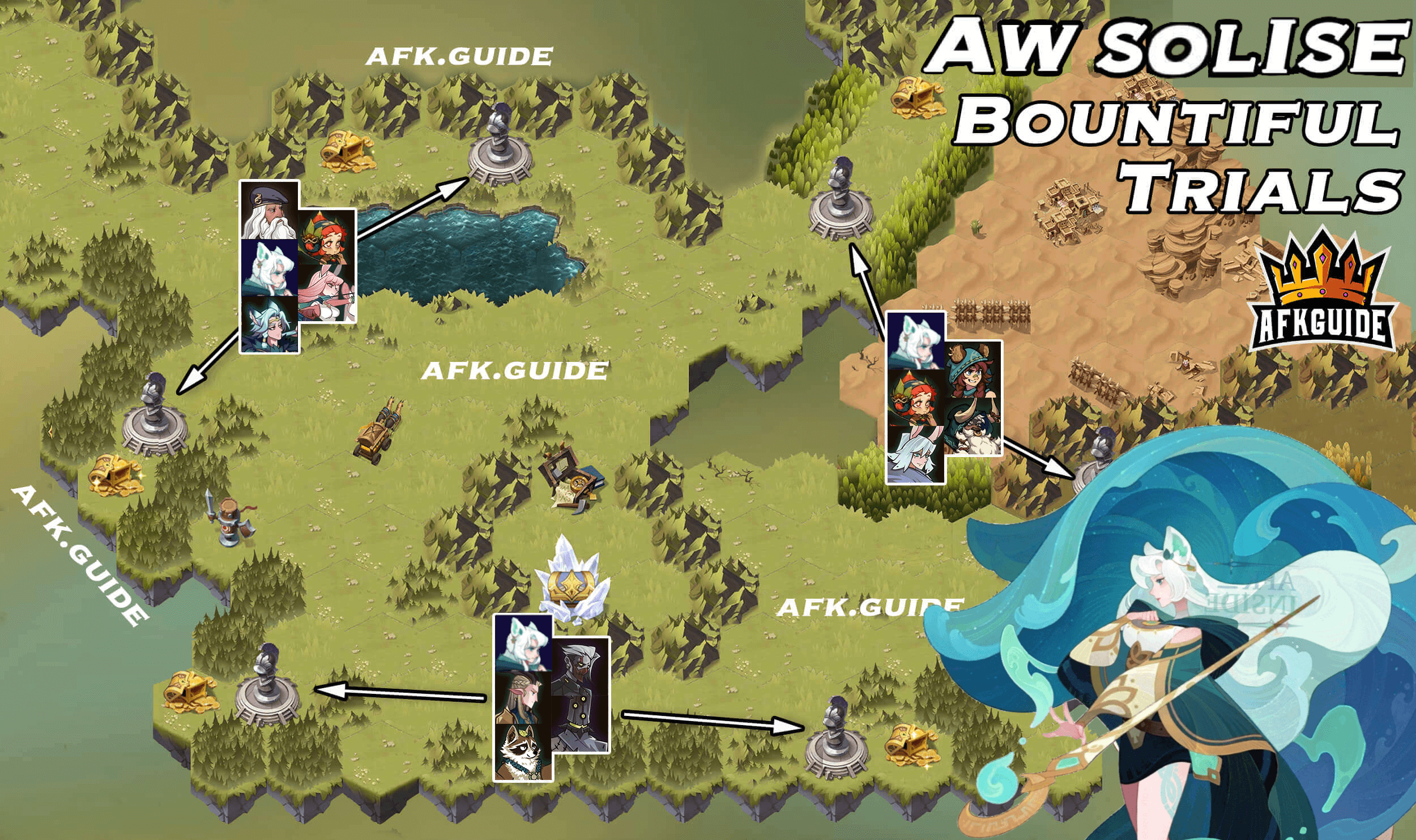 Tarnos – The Atoner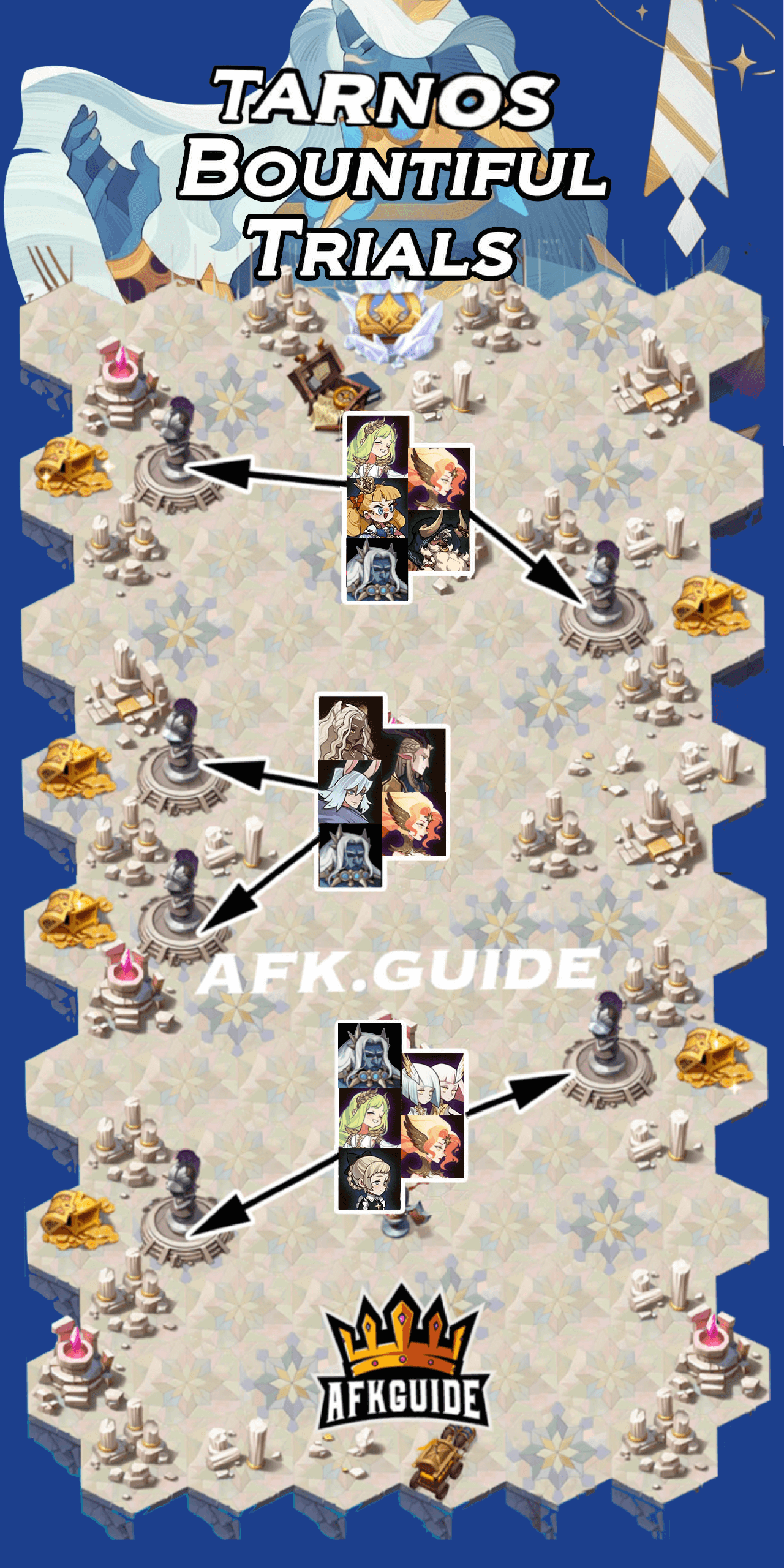 Eorin – The Forest Sting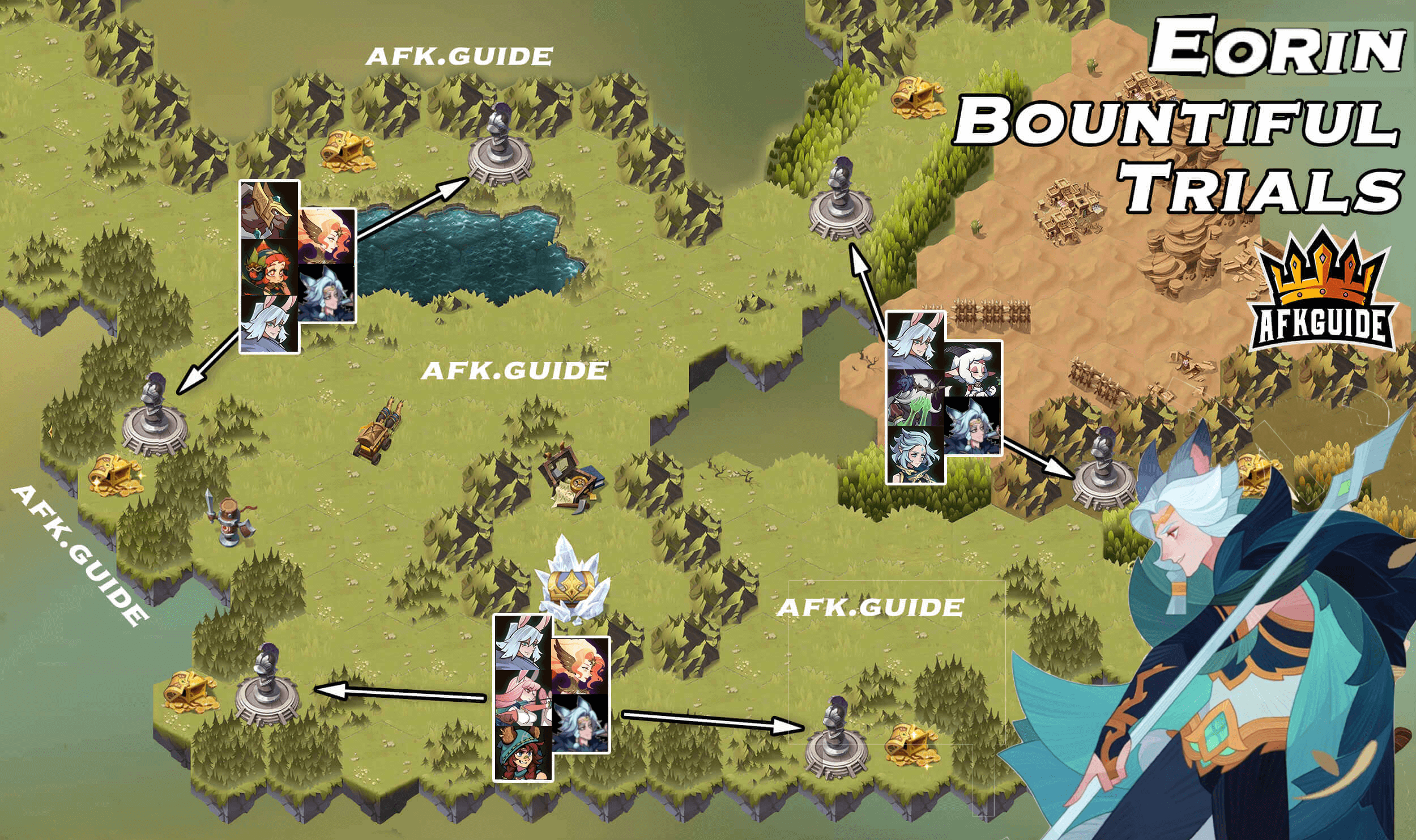 Joan of Arc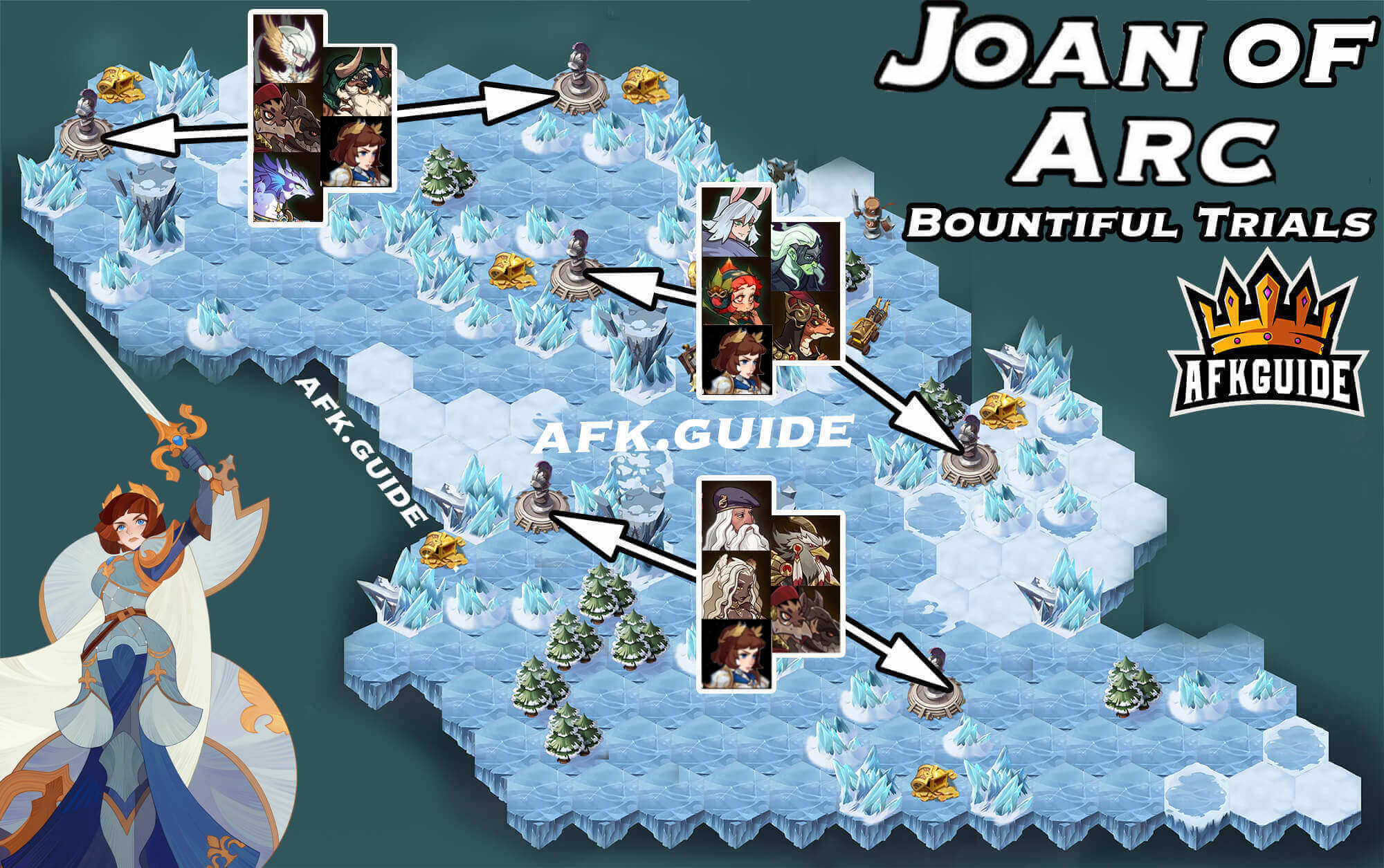 Awakened Brutus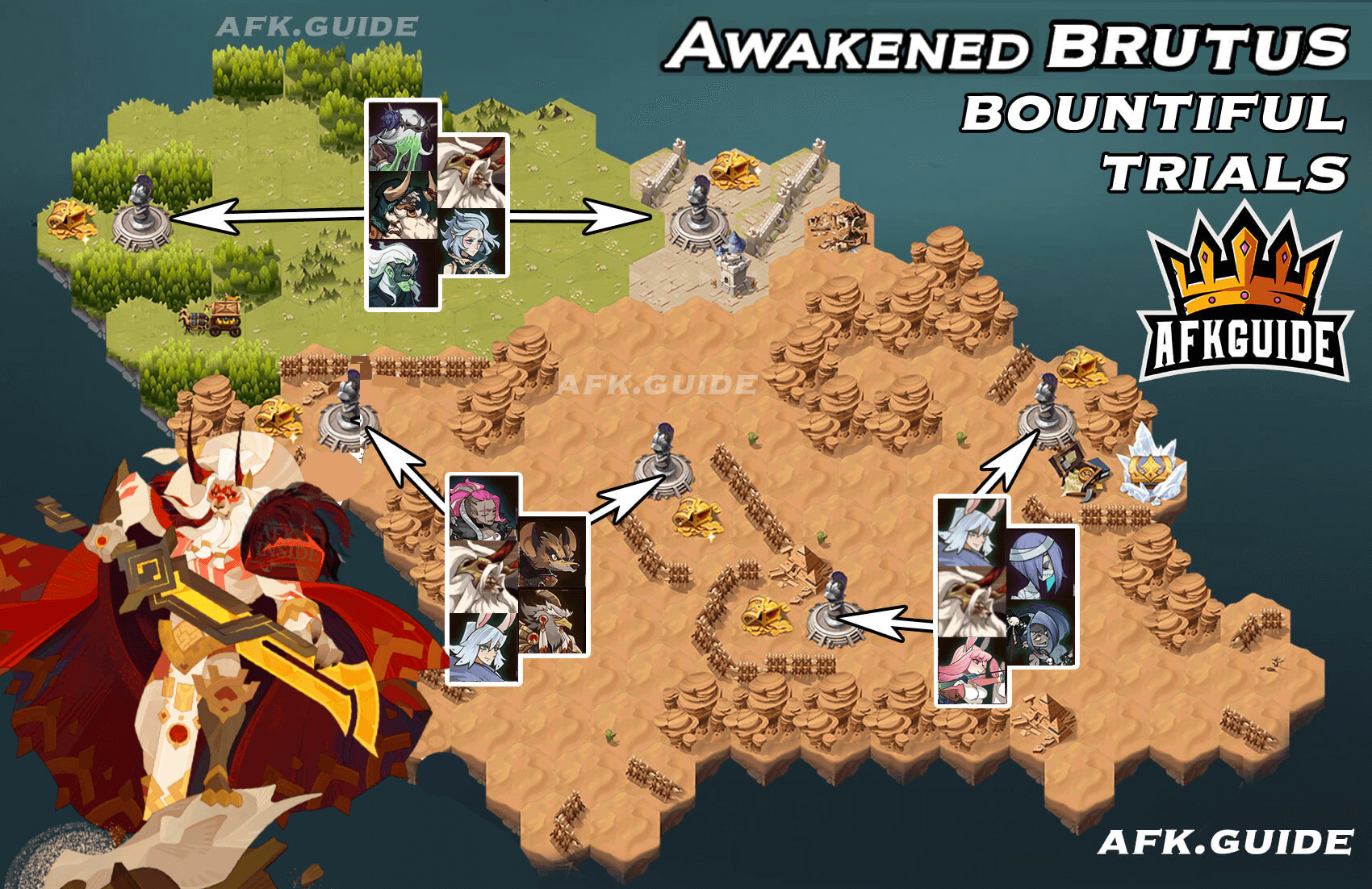 Kalene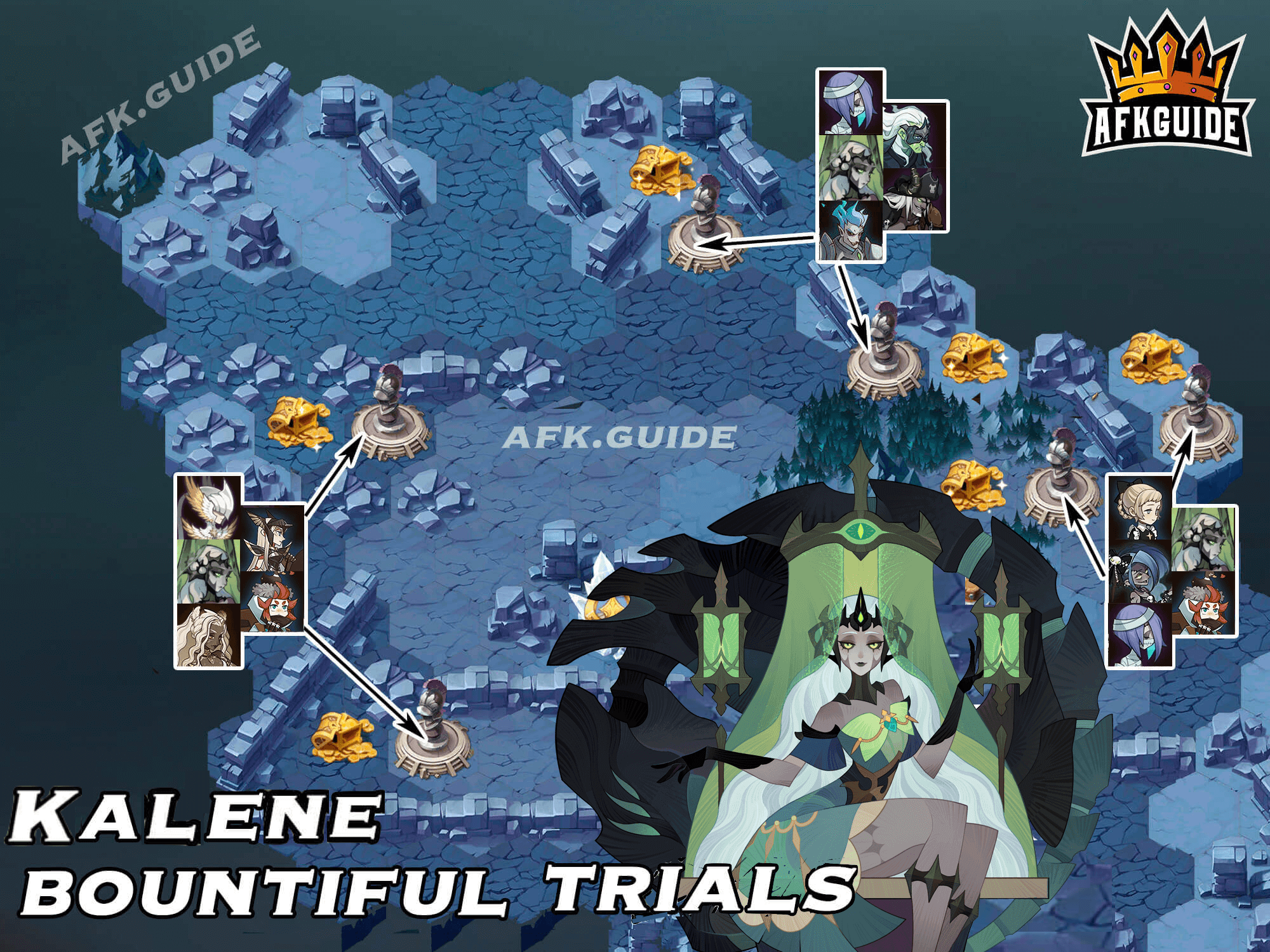 Anasta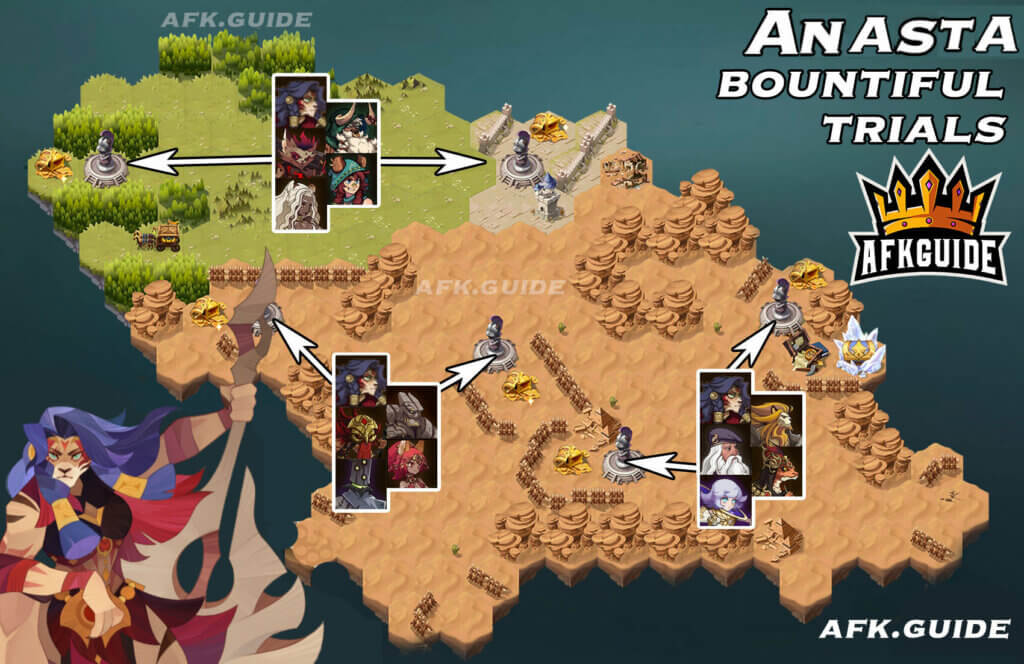 Sonja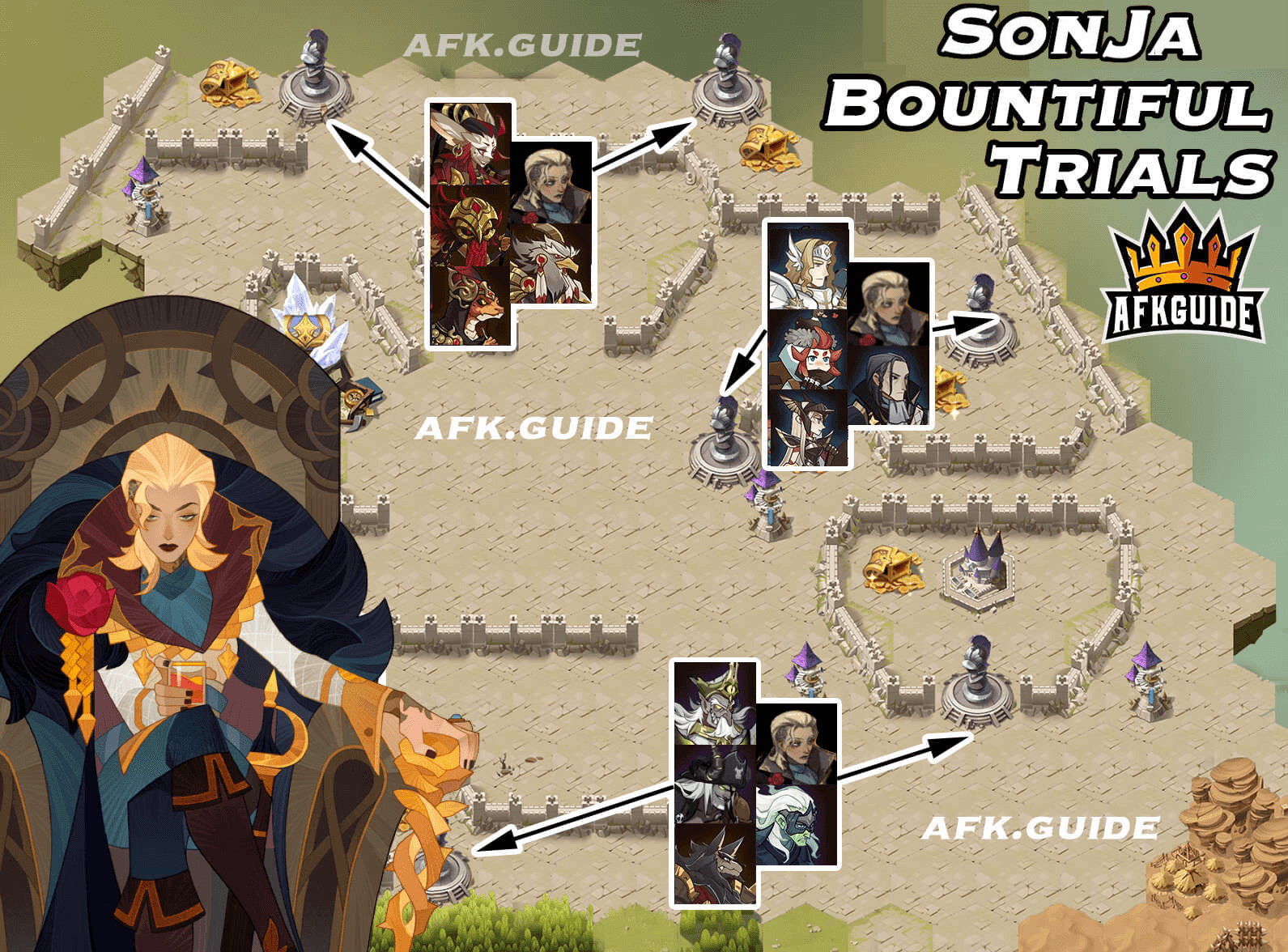 Vyloris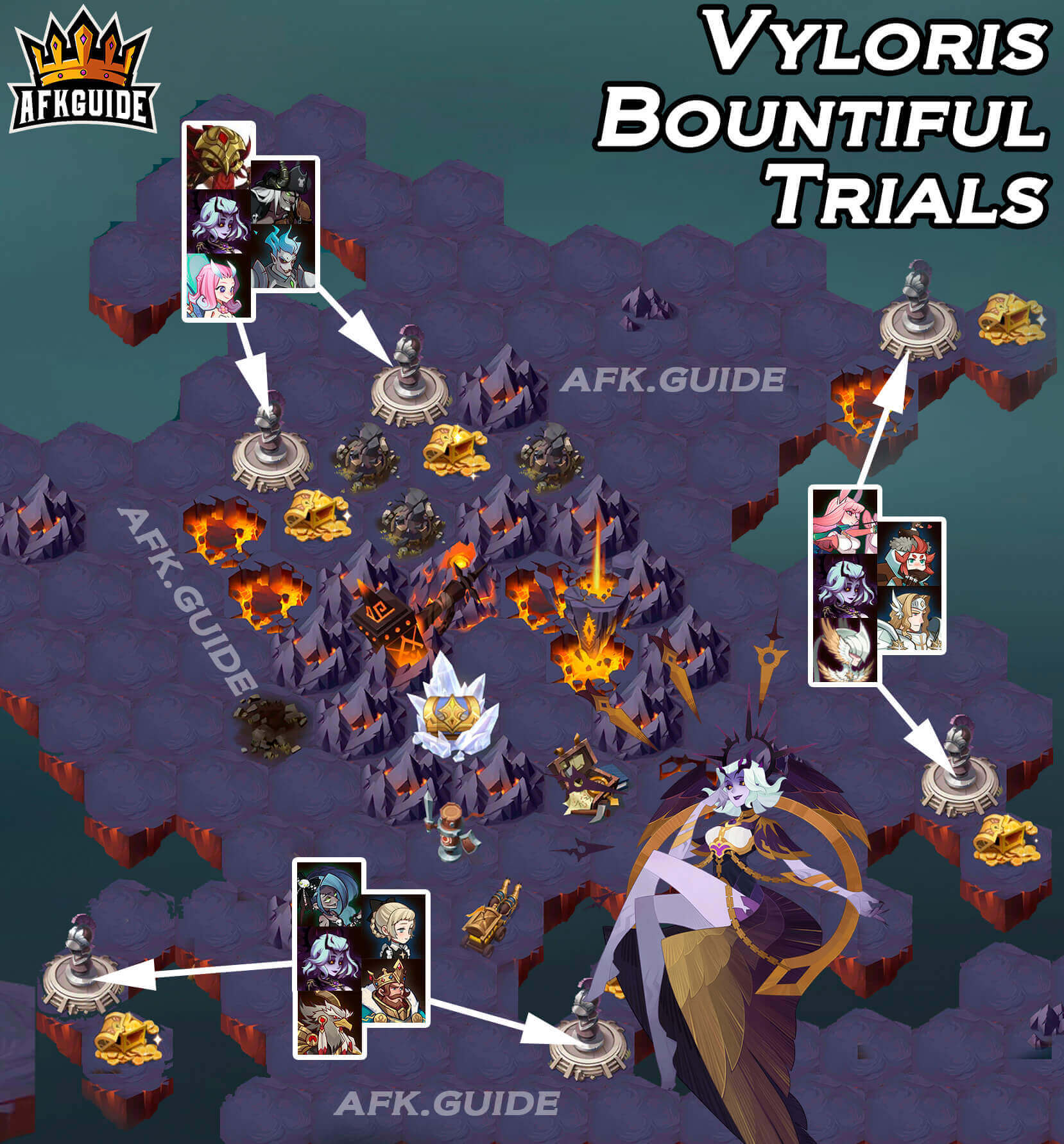 Awakened Thane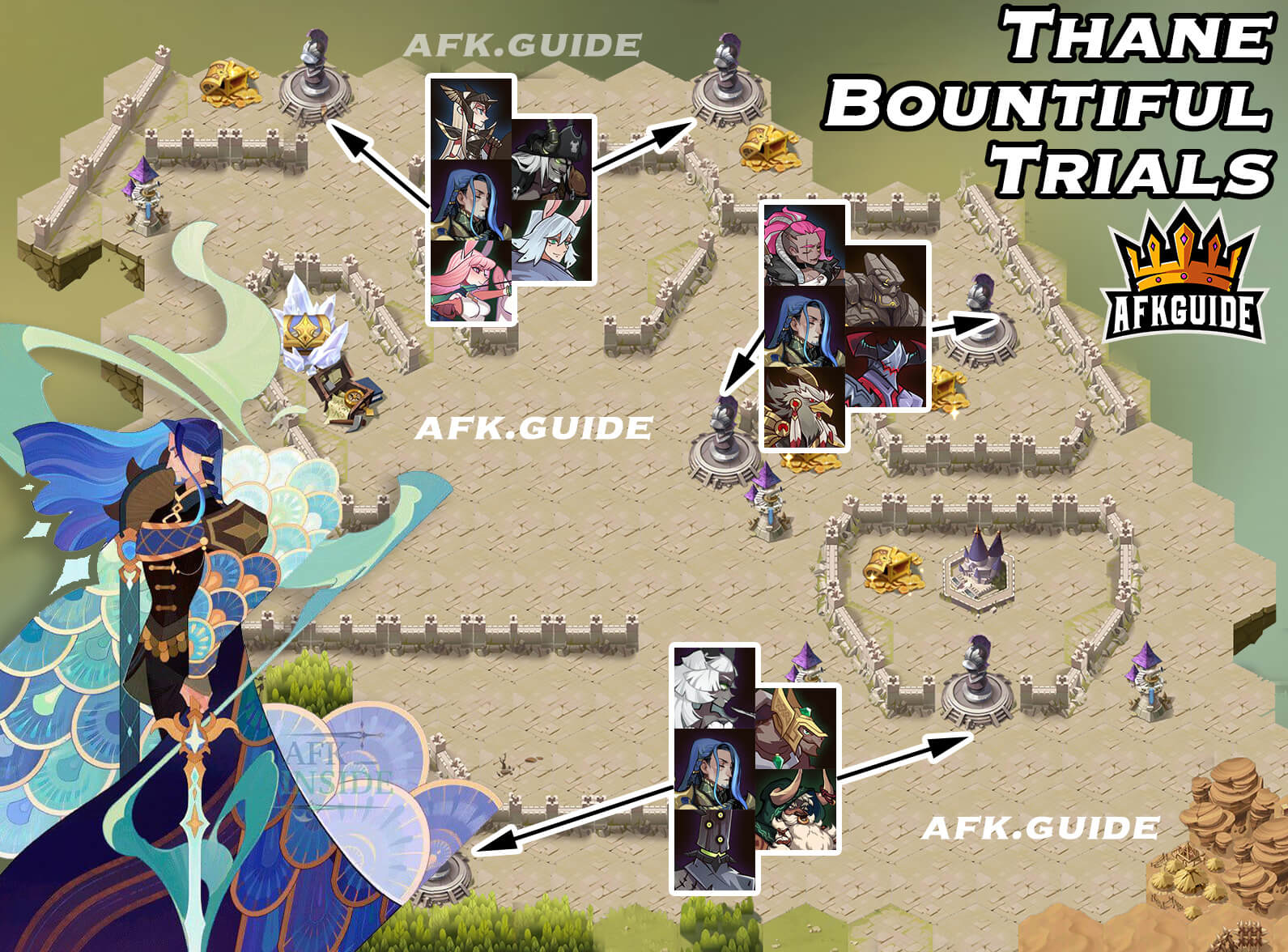 In case you want to get the incredible rewards from the Bountiful Trials Event as soon as possible, enter your email address in the form below and we will send you a quick email whenever there is any new map guide available (No spam guaranteed).

Oku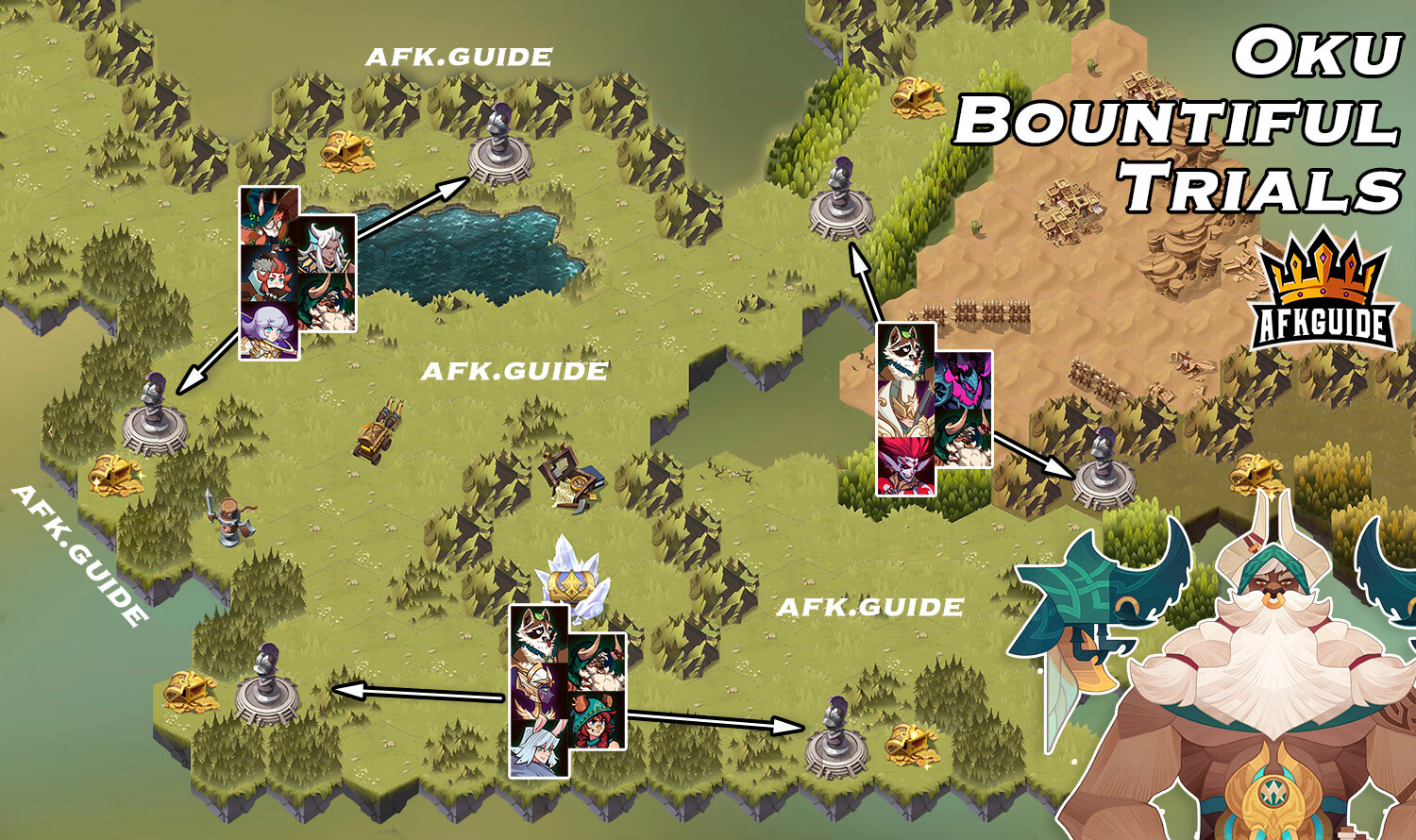 Audrae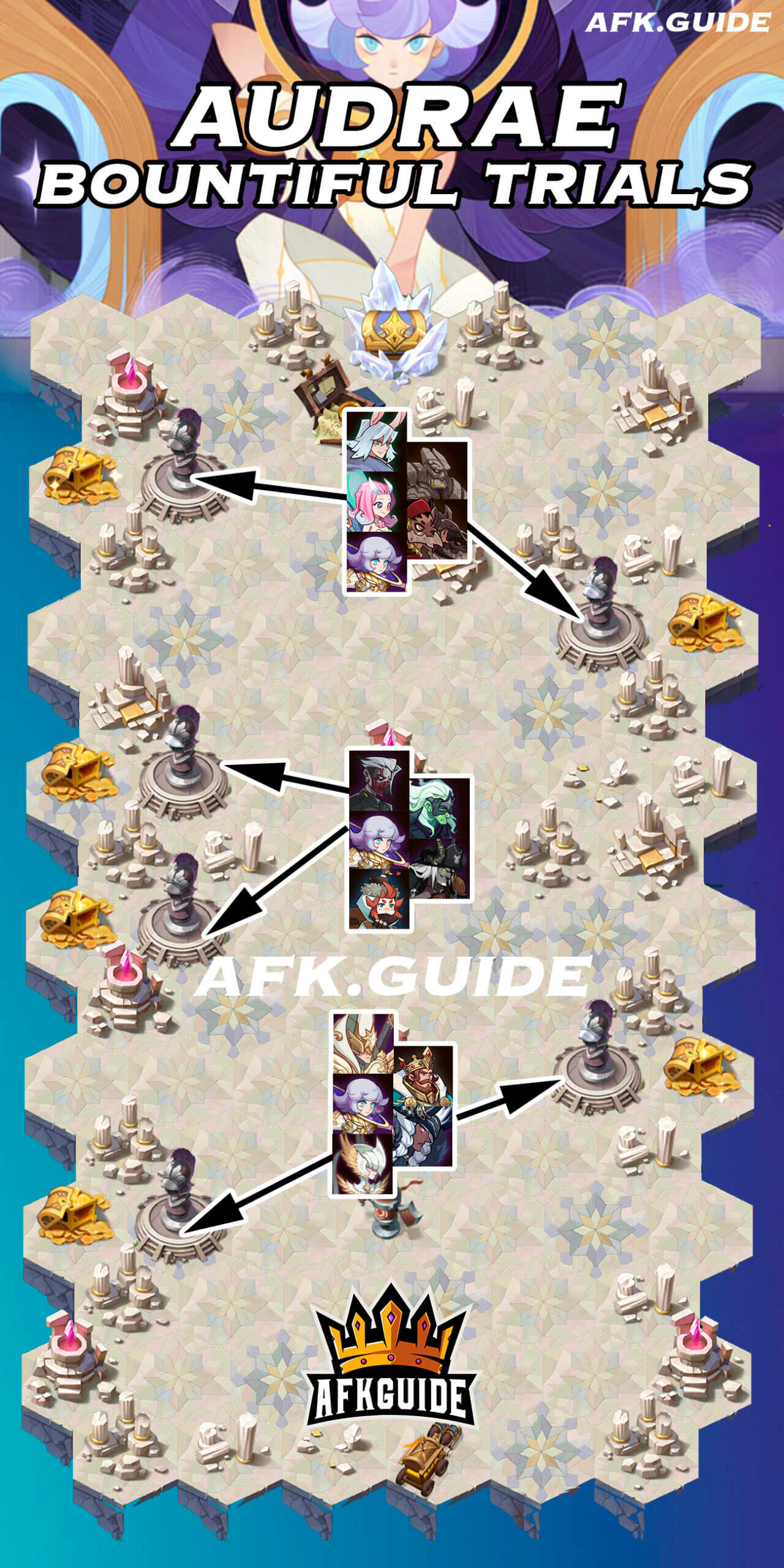 Alaro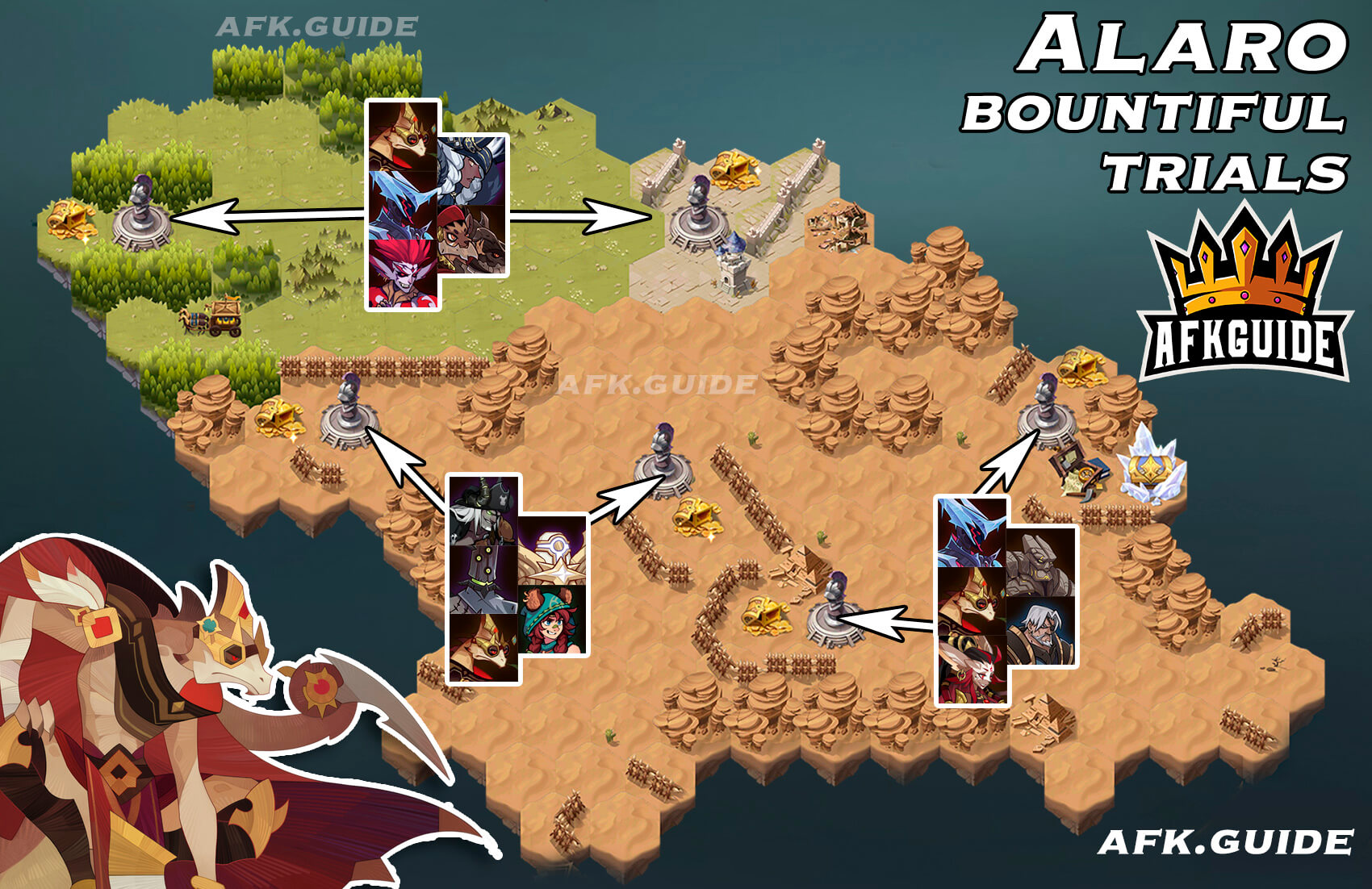 Ezizh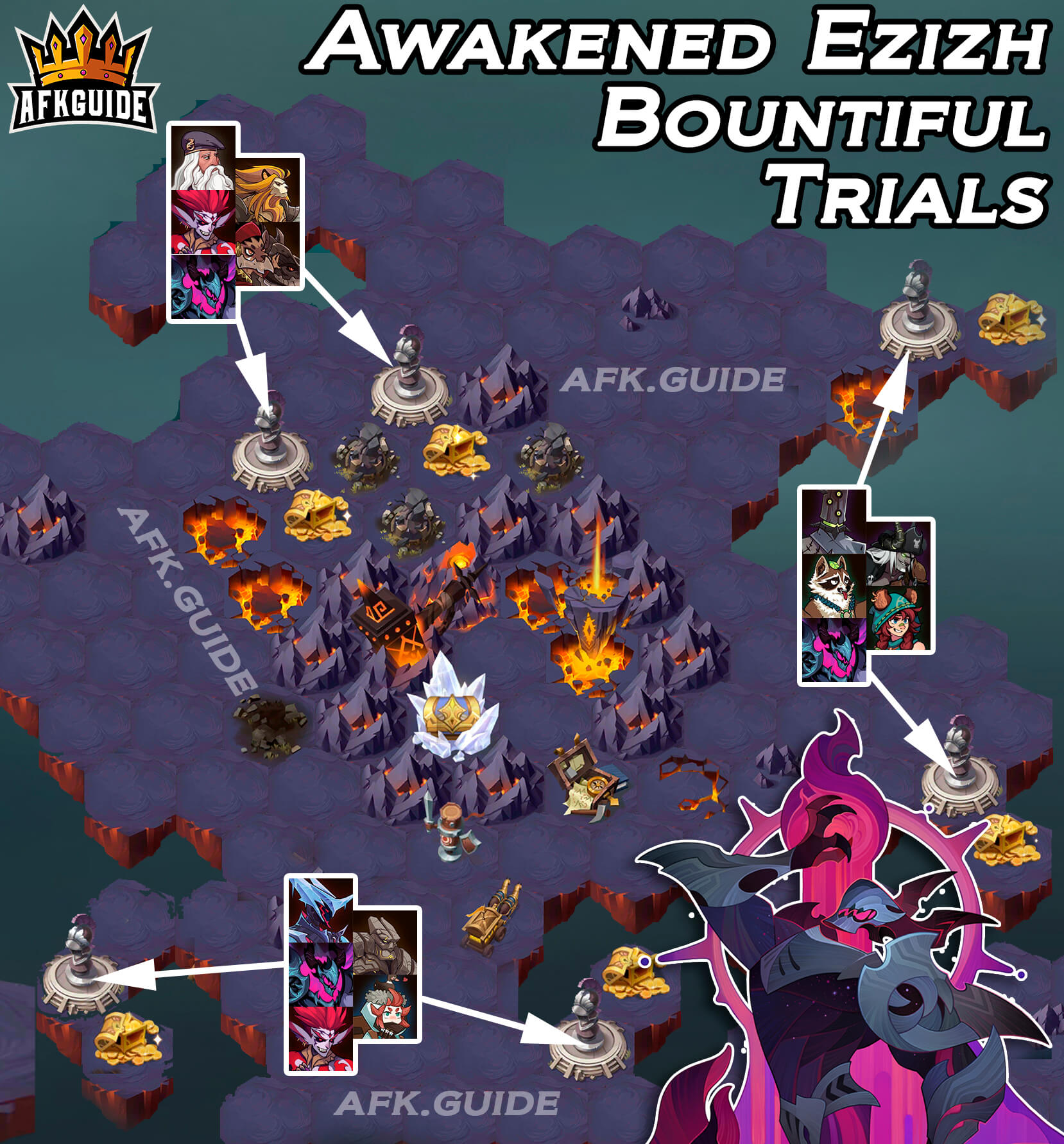 Fane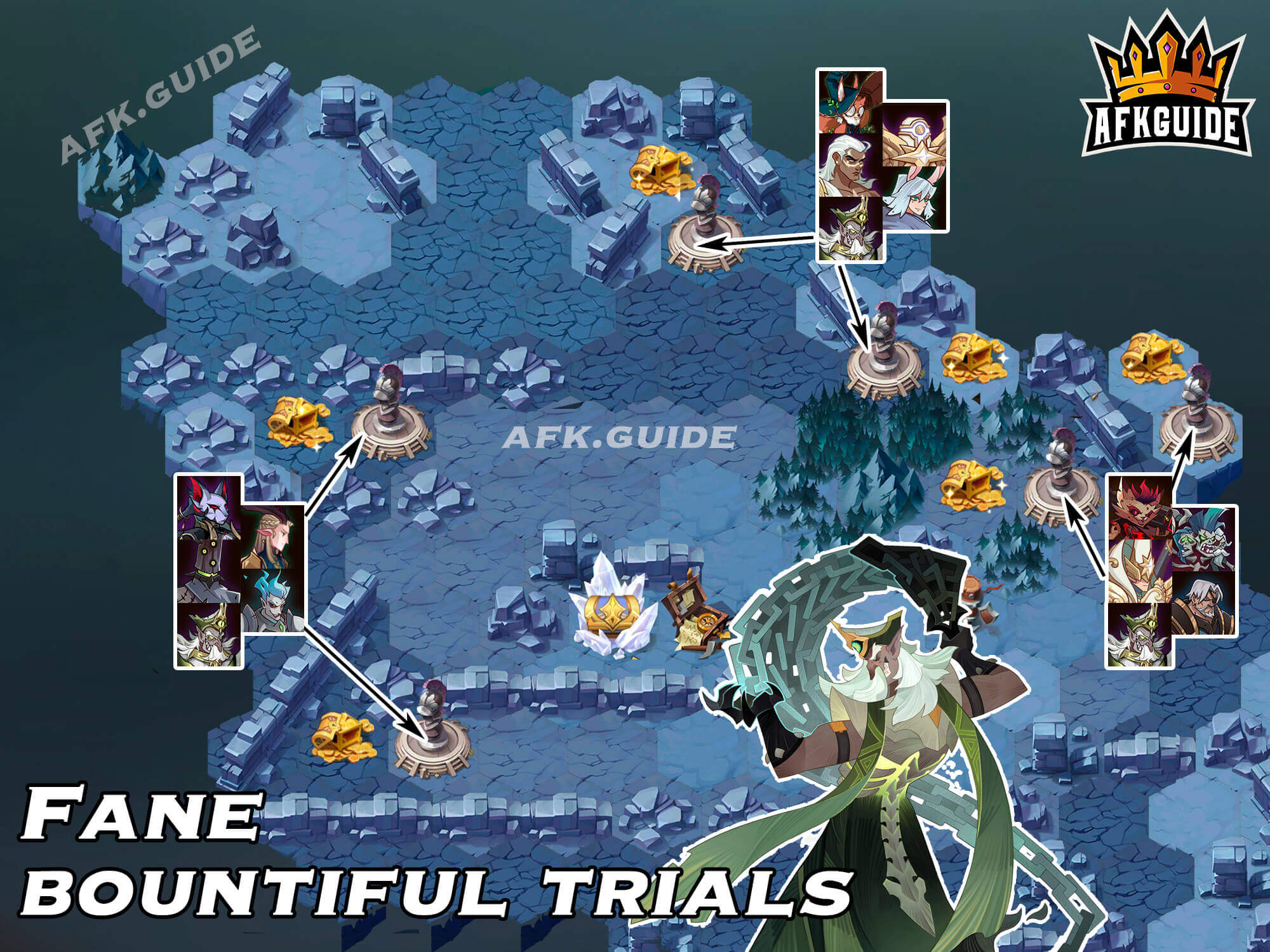 Melusina (Baba Yaga)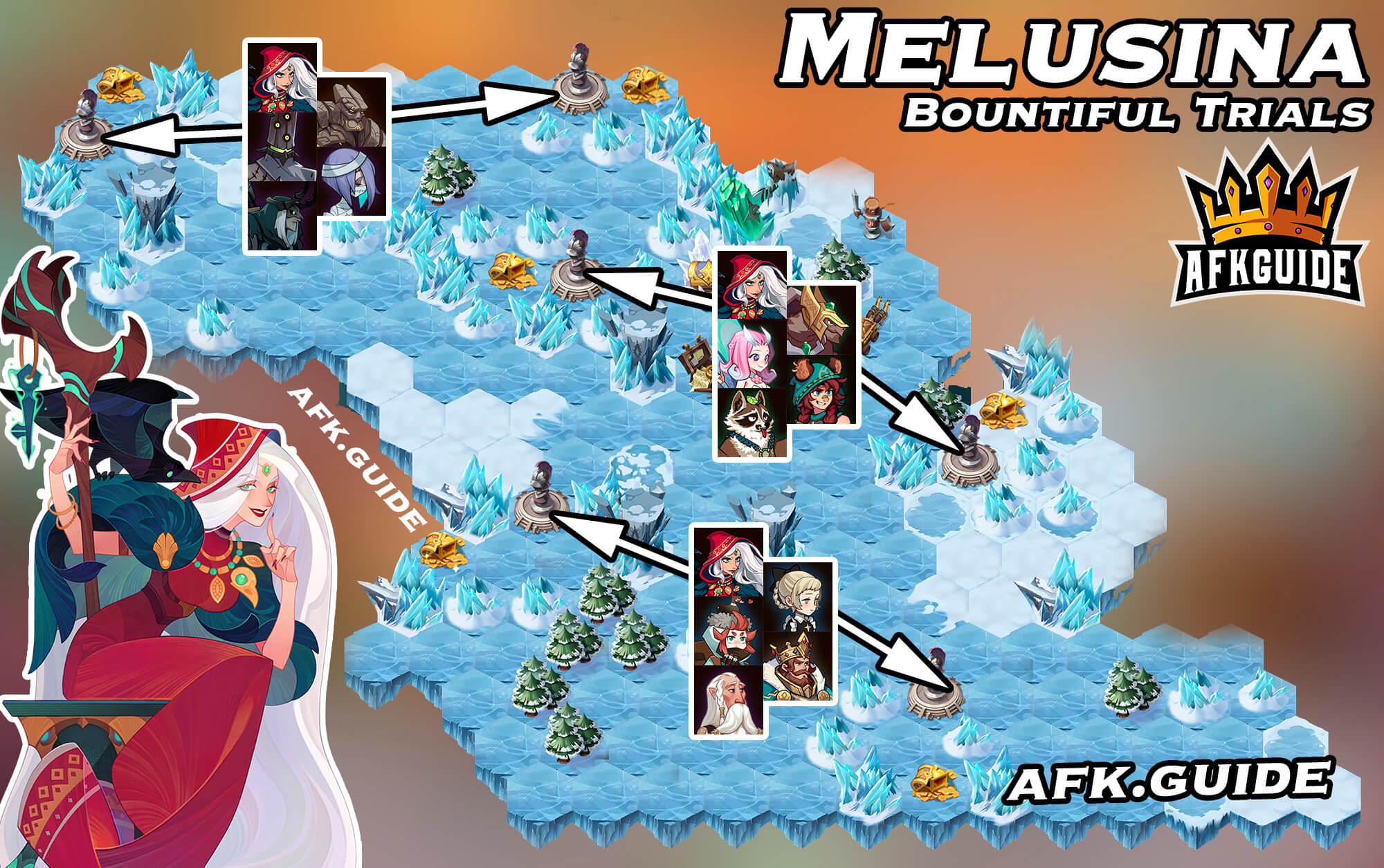 Scarlet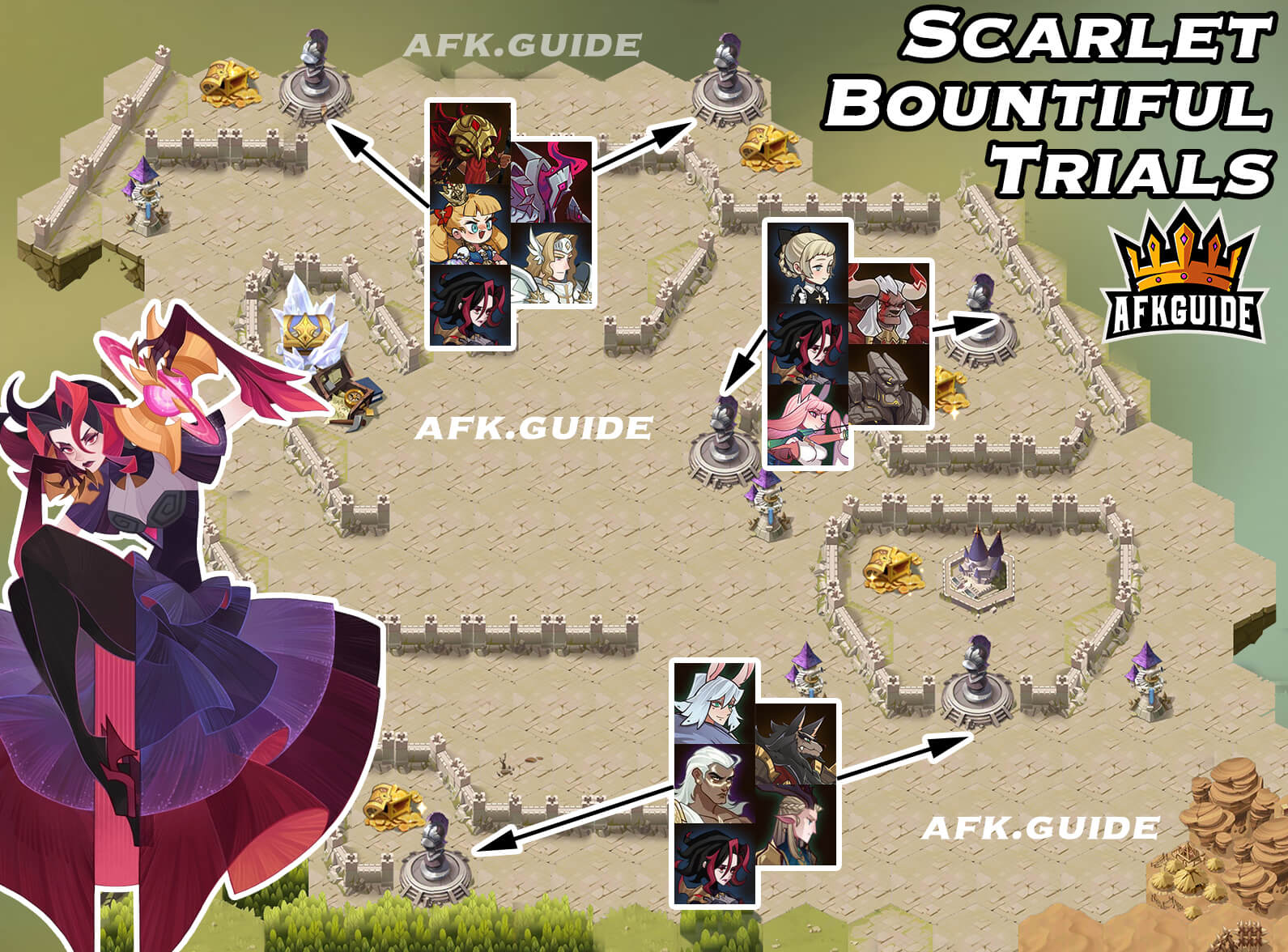 Talene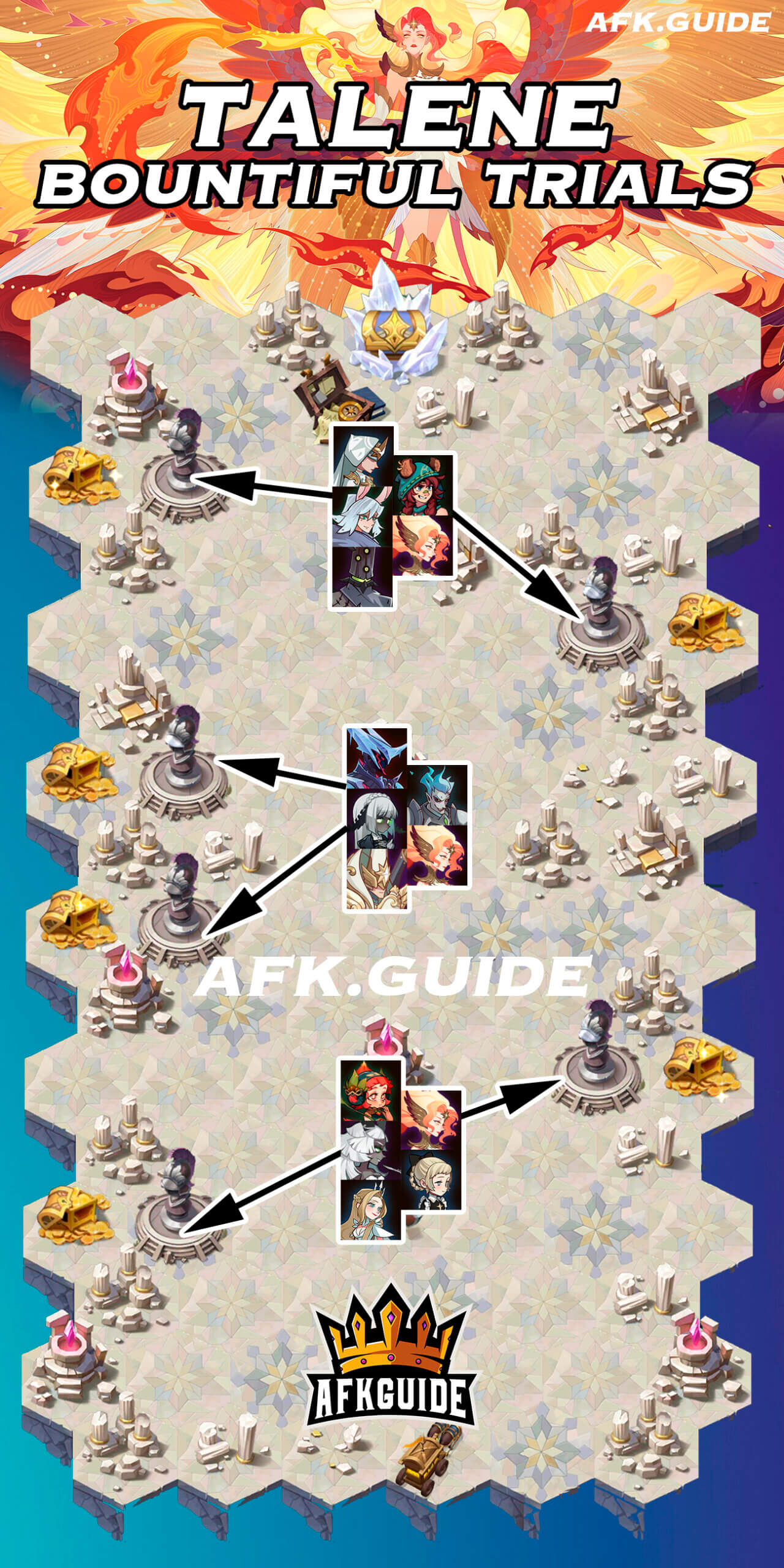 Astar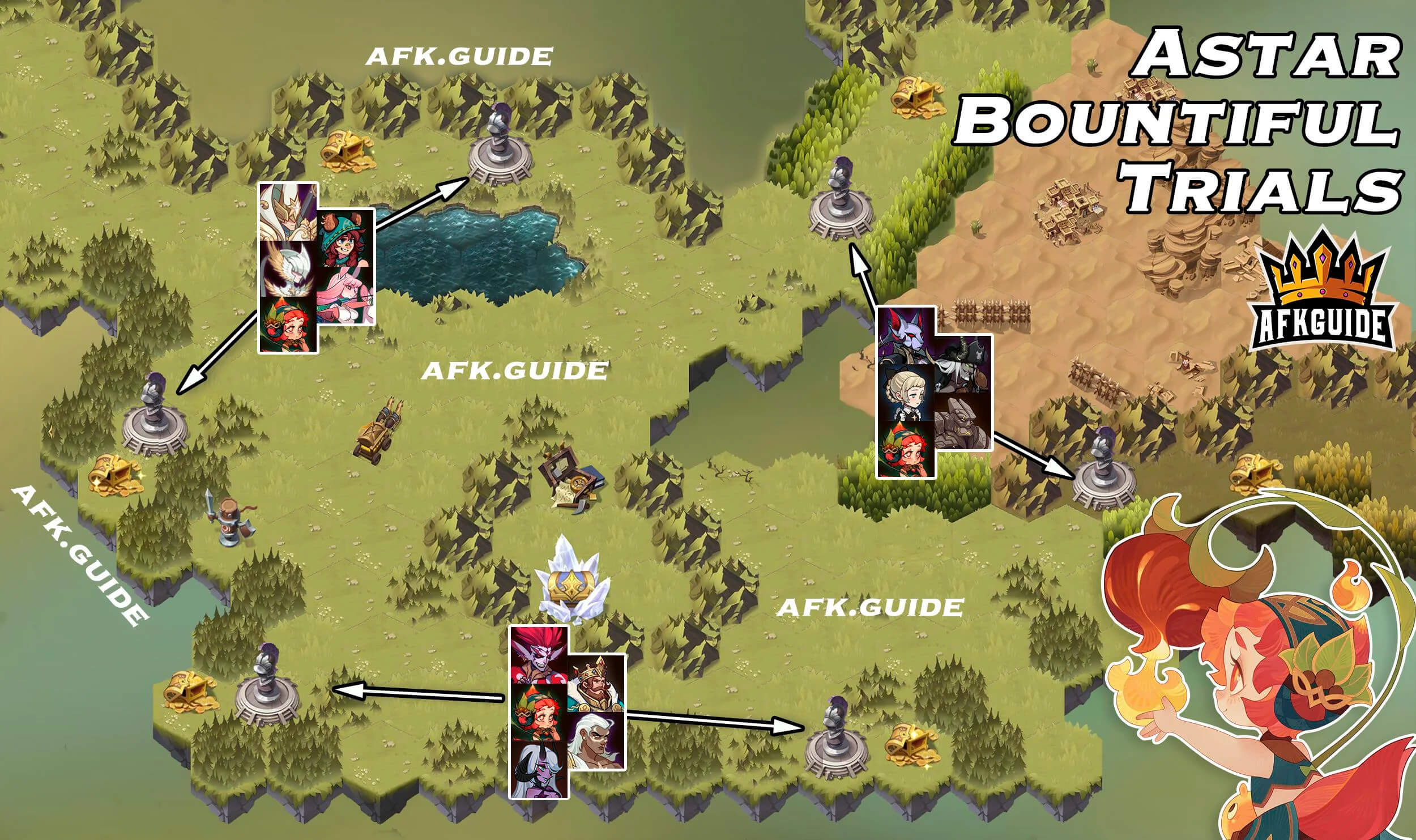 Framton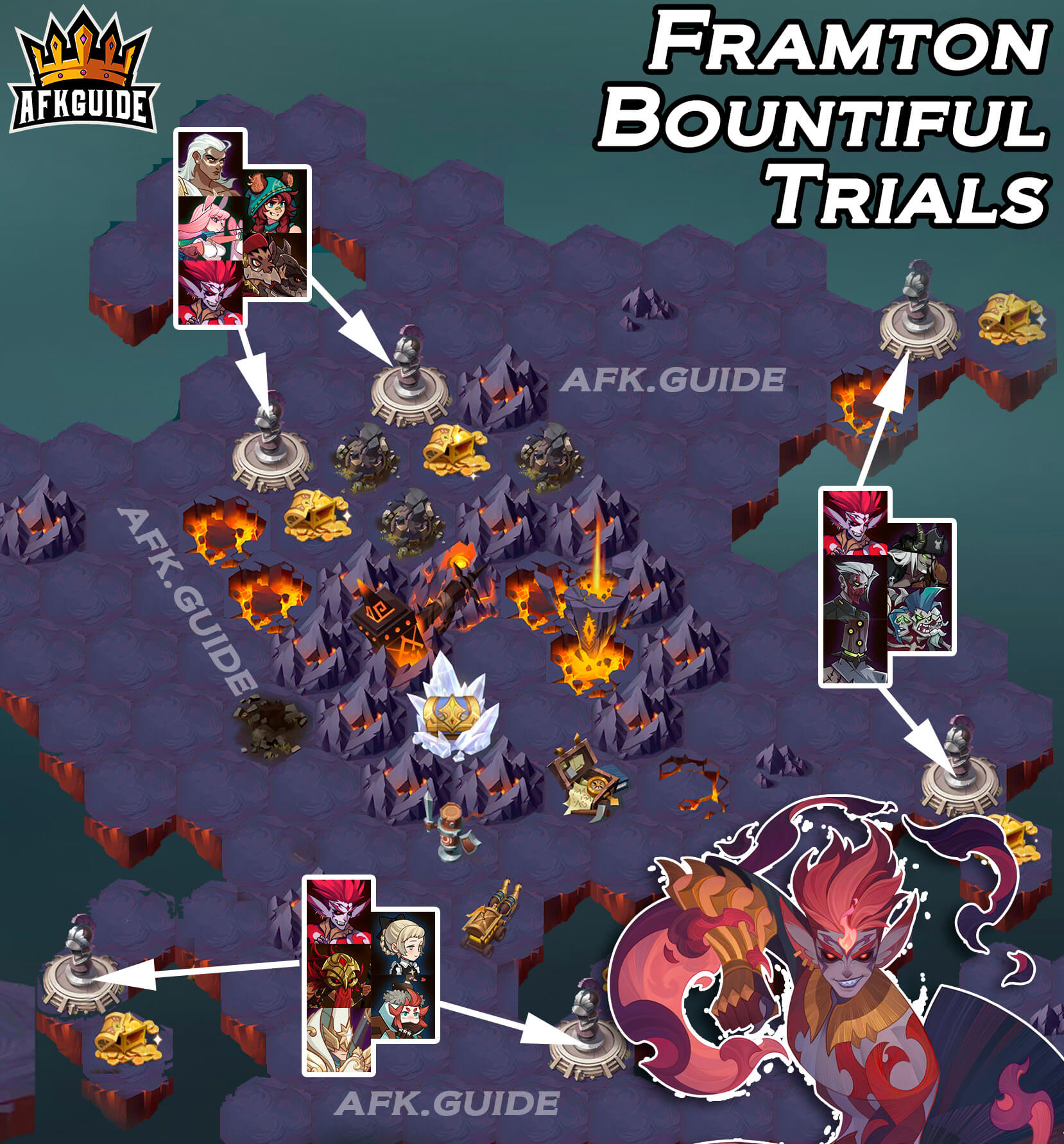 Thesku

Treznor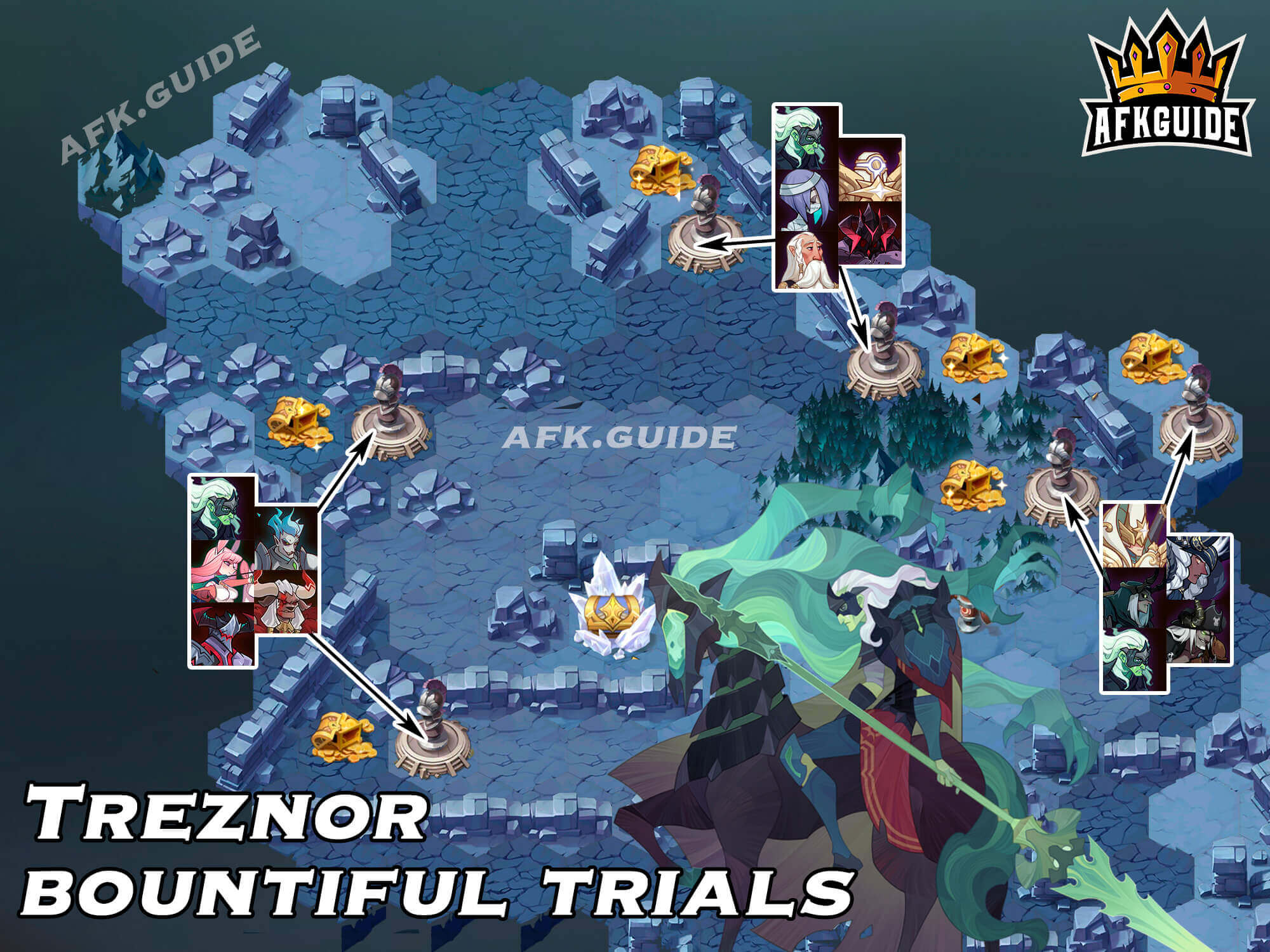 Haelus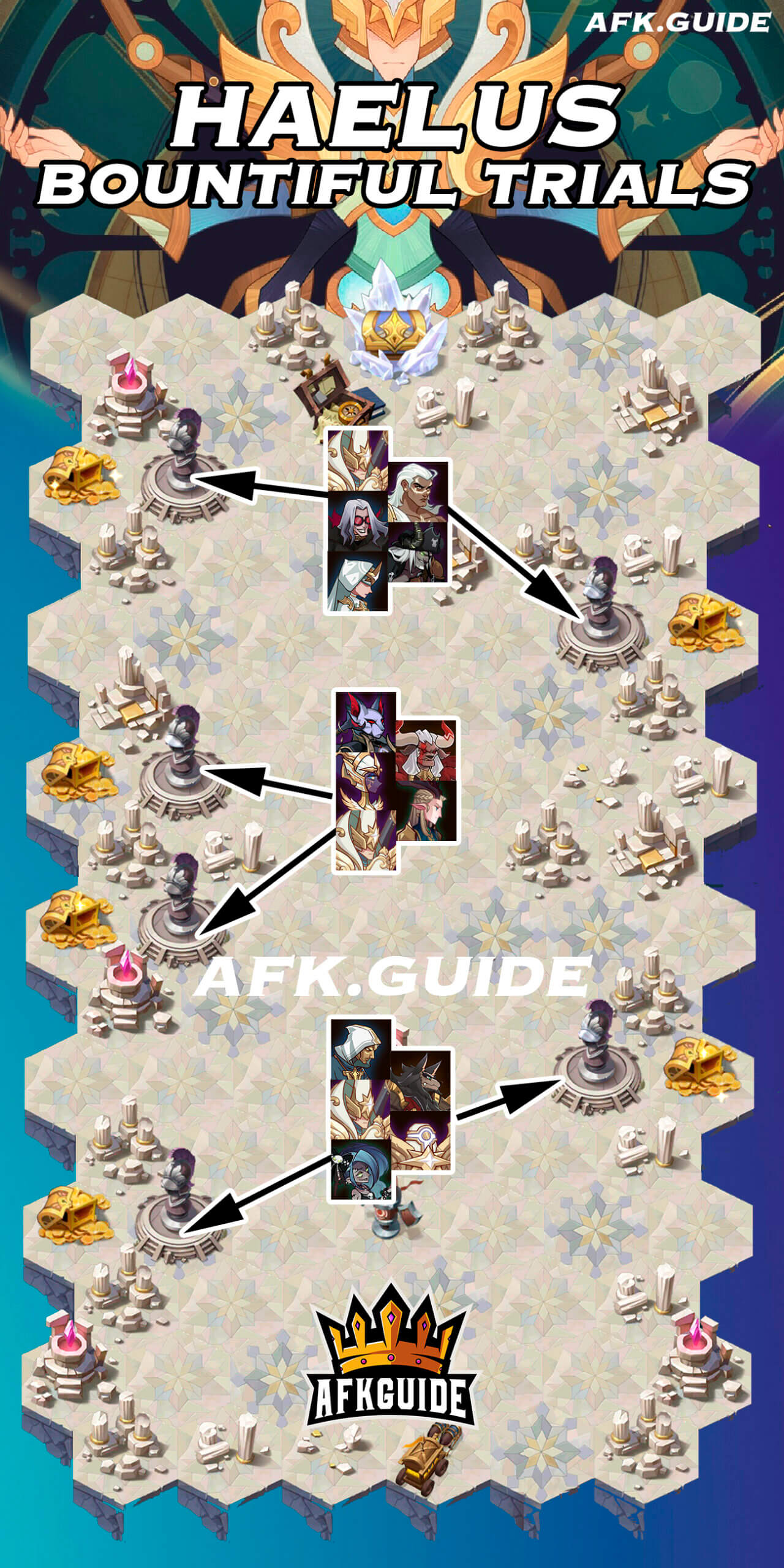 Mishka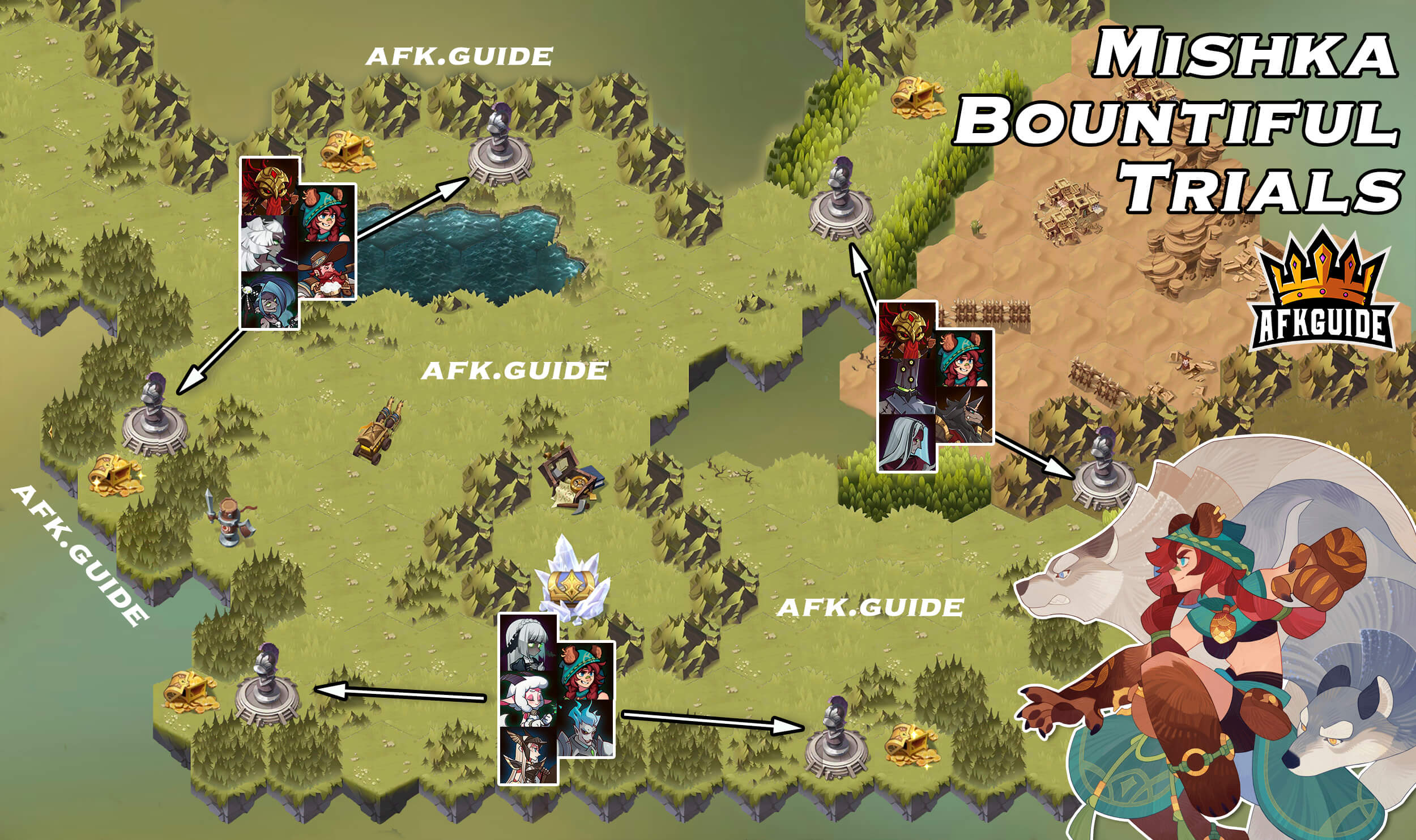 Leonardo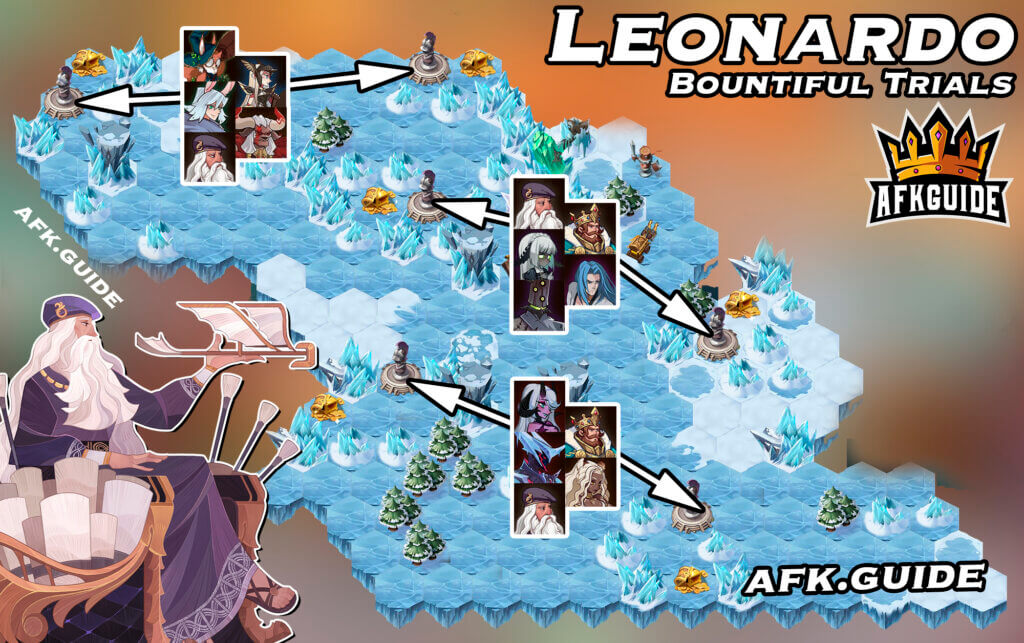 Granit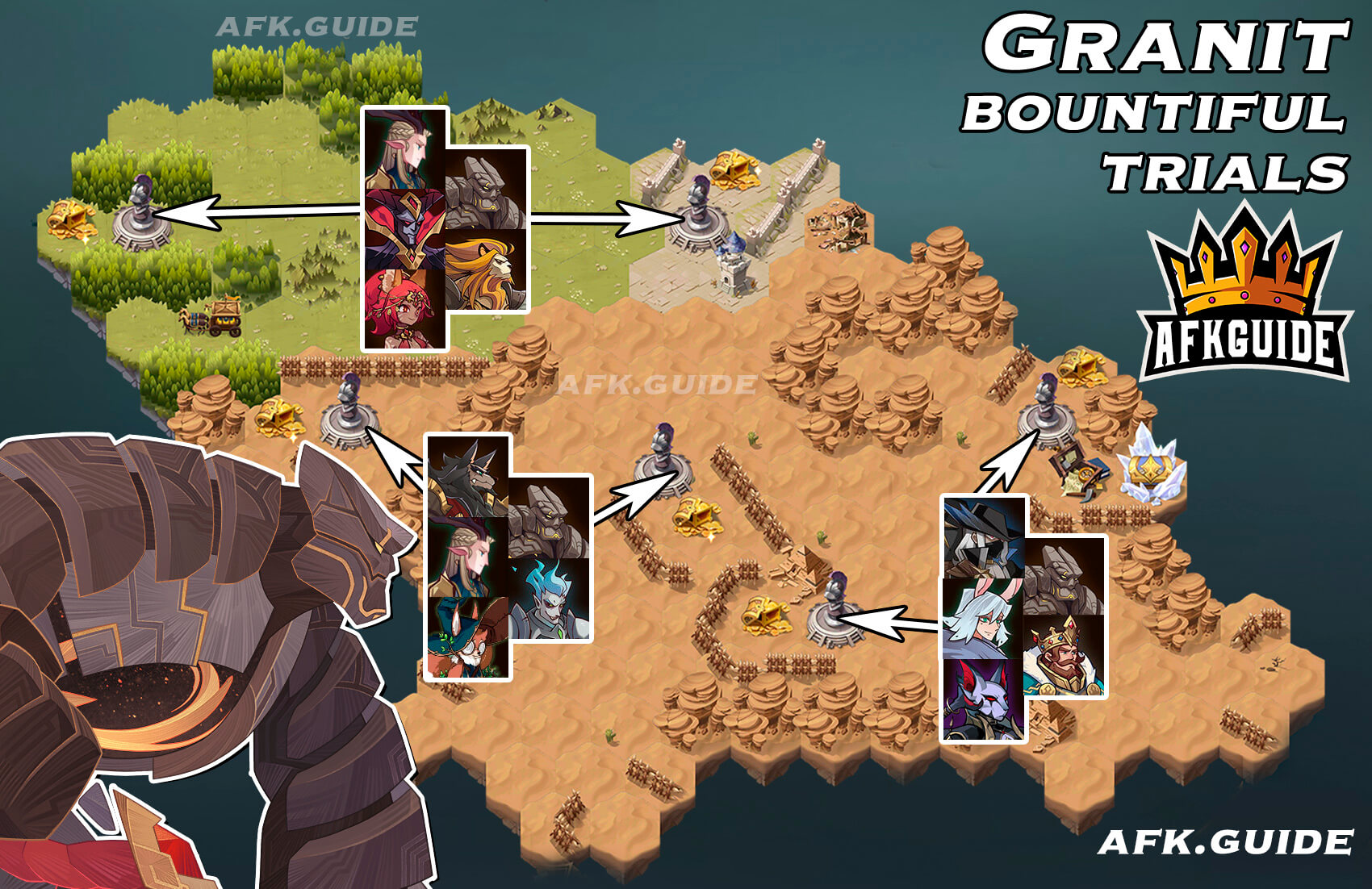 Zikis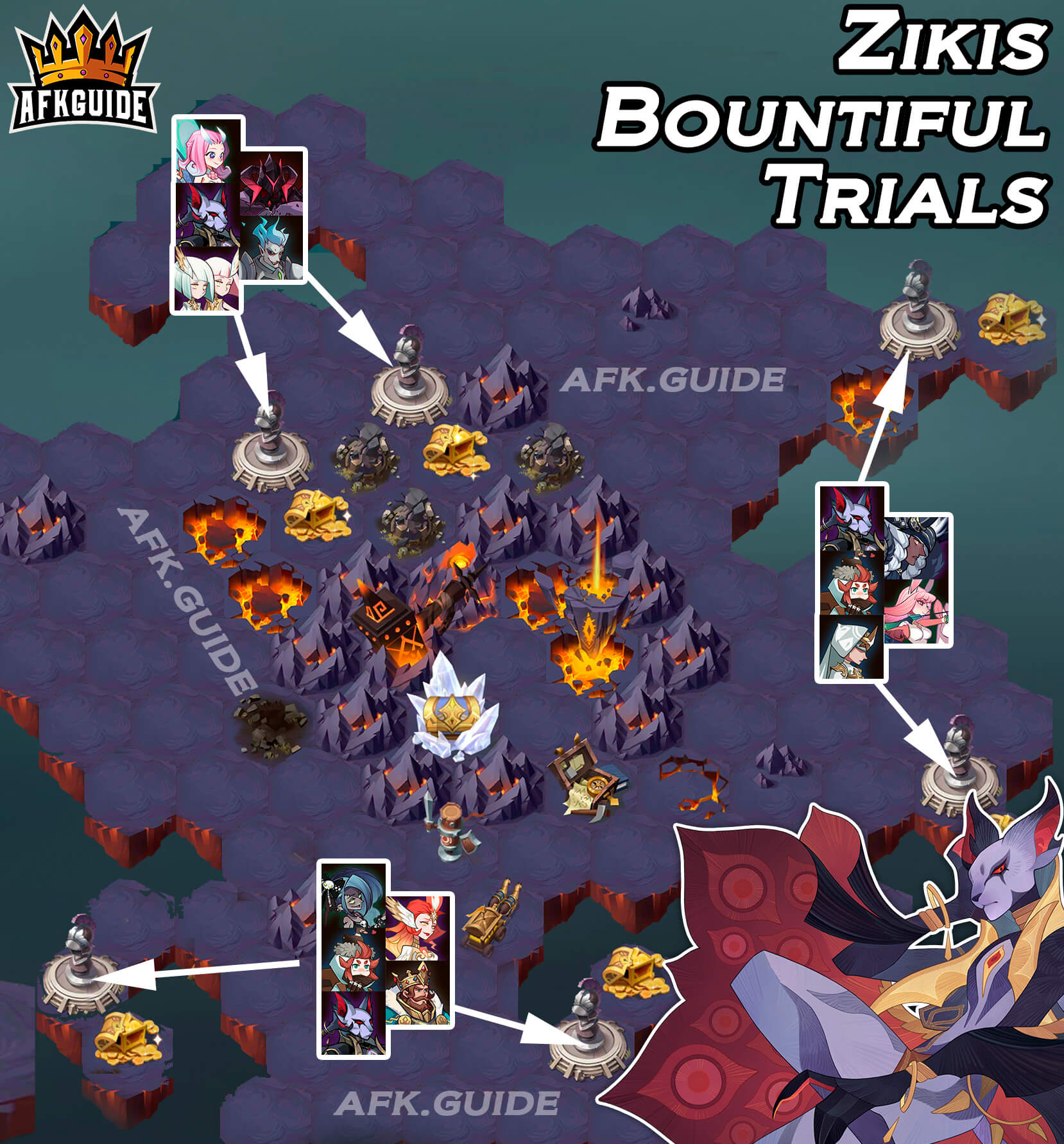 Morrow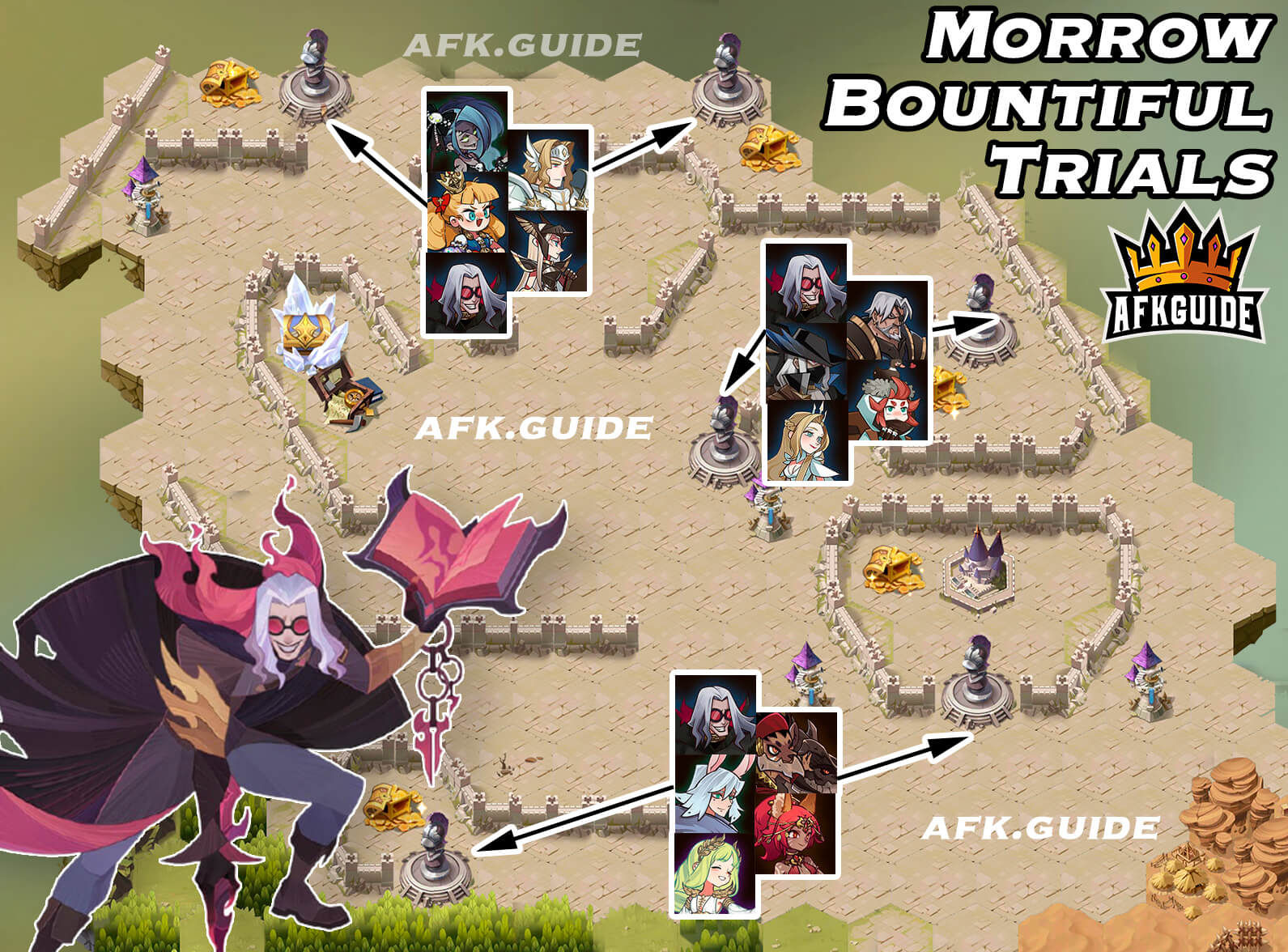 Hodgkin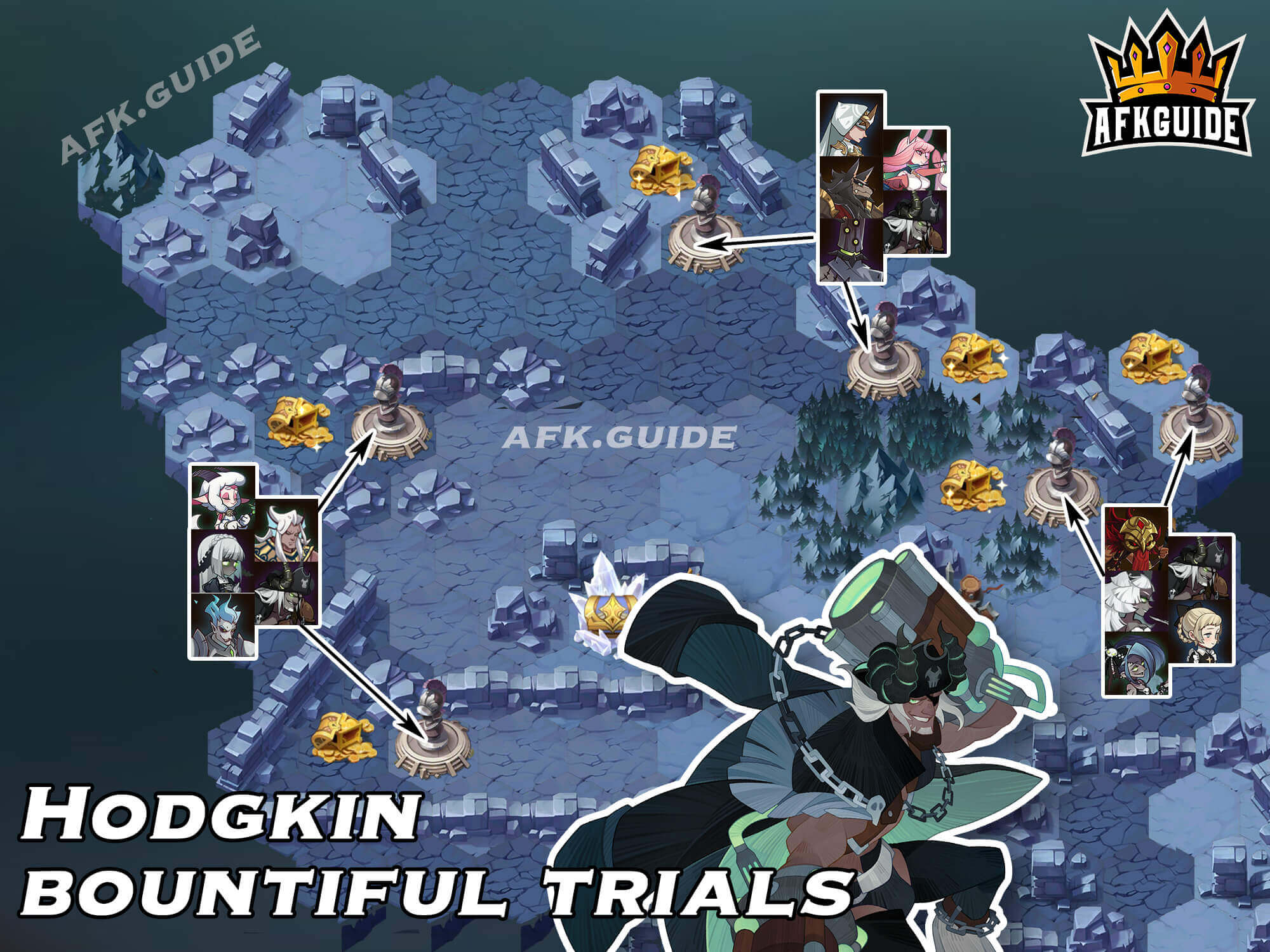 Titus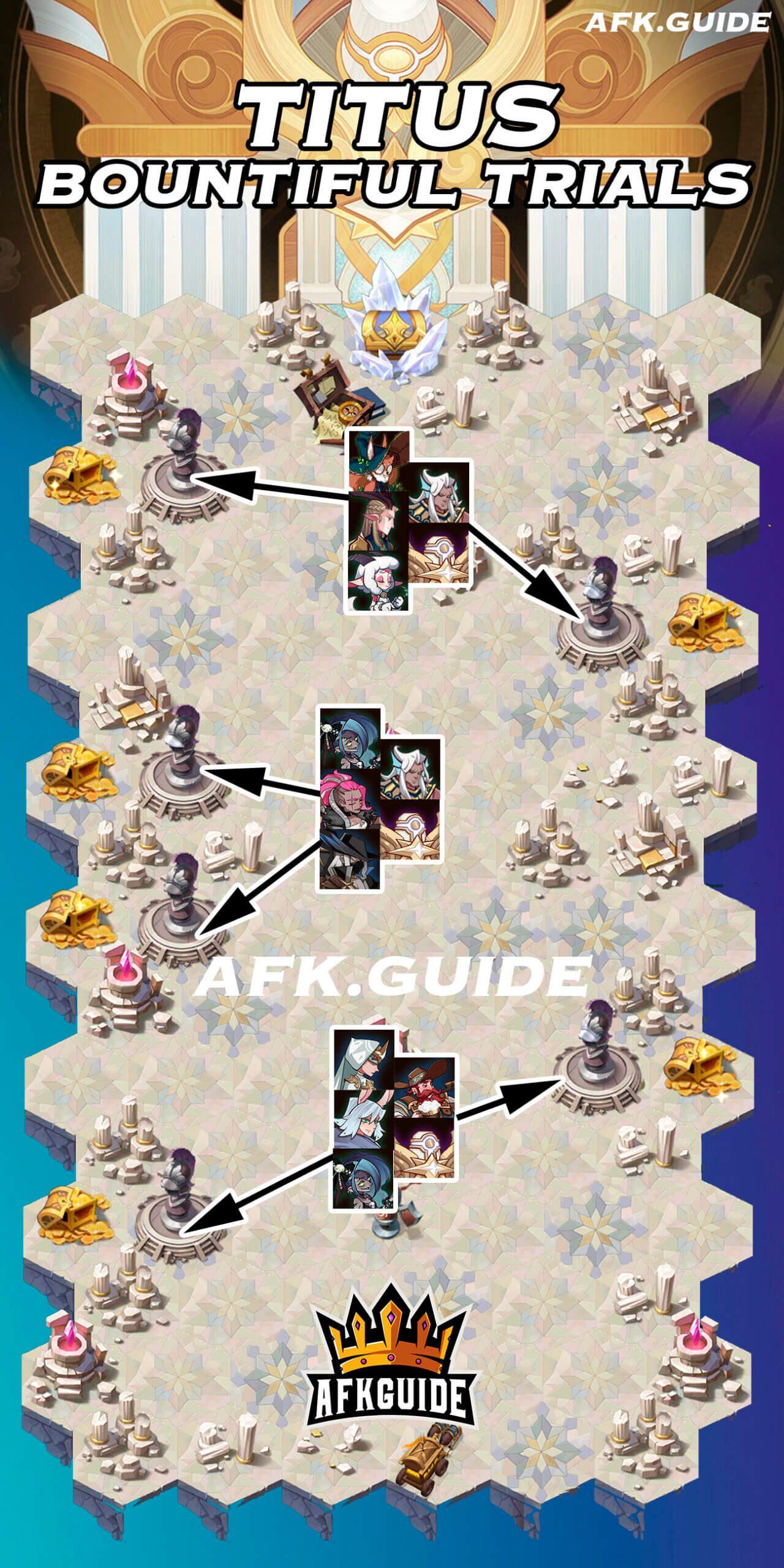 Thali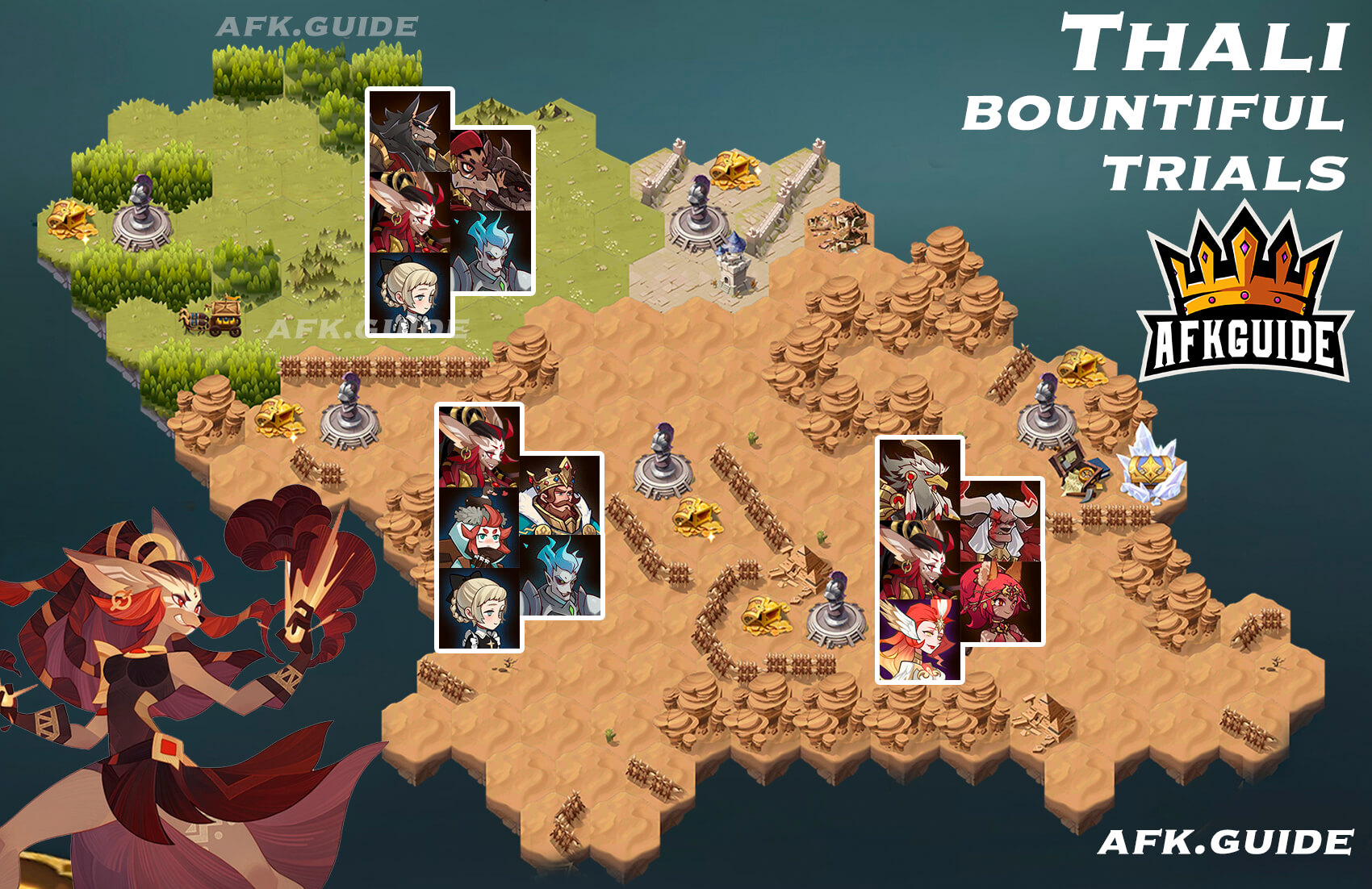 Merlin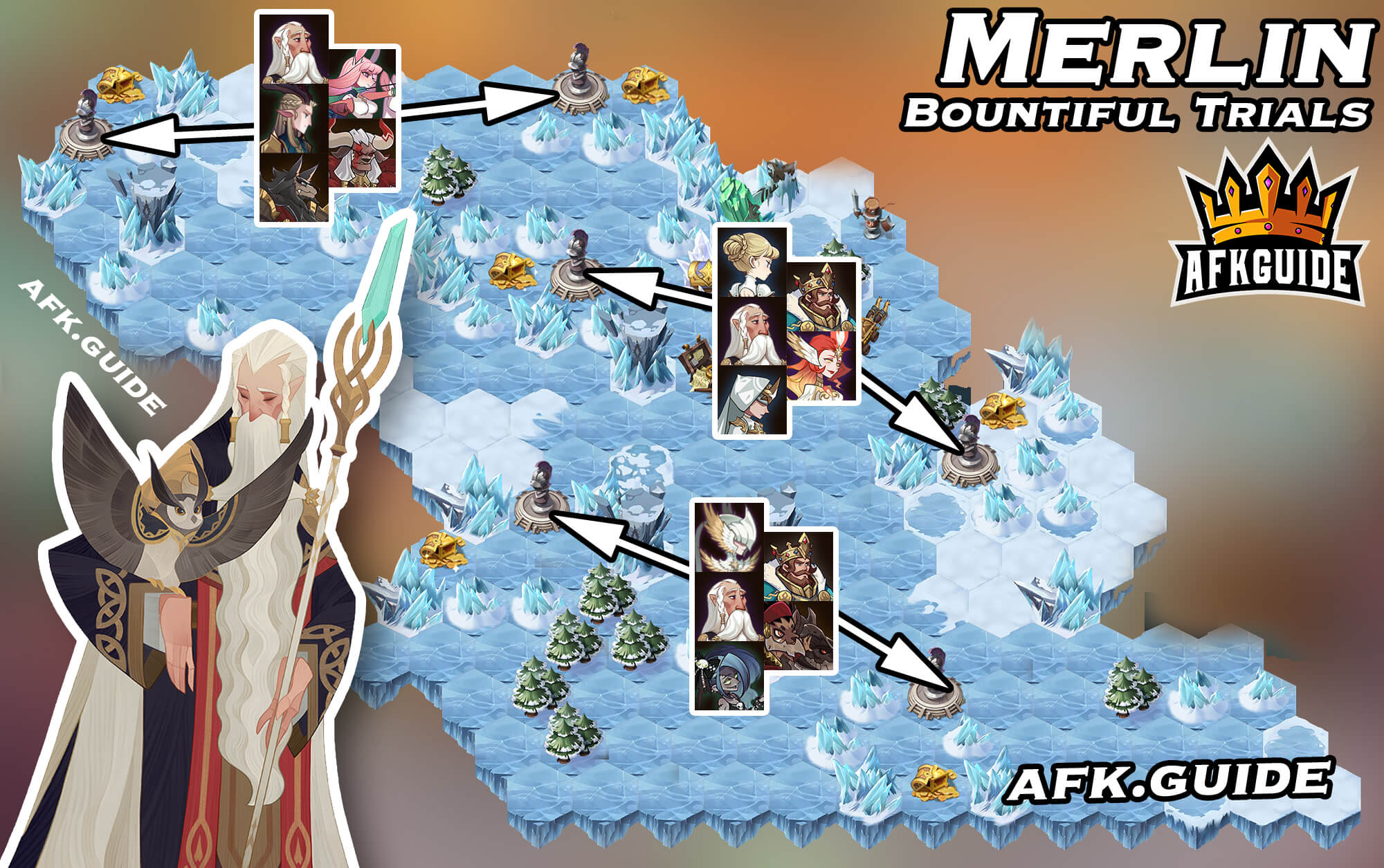 Walker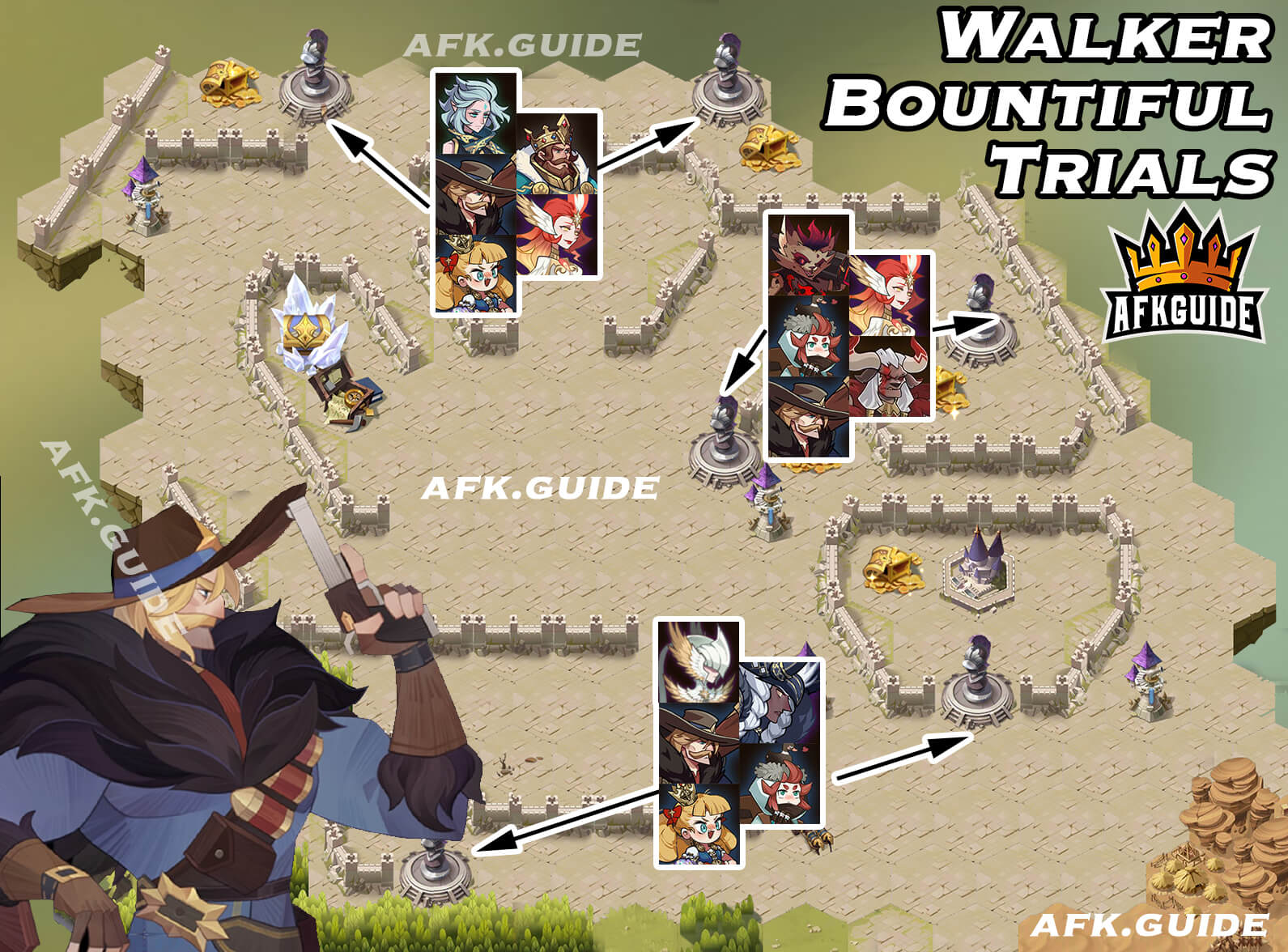 Leofric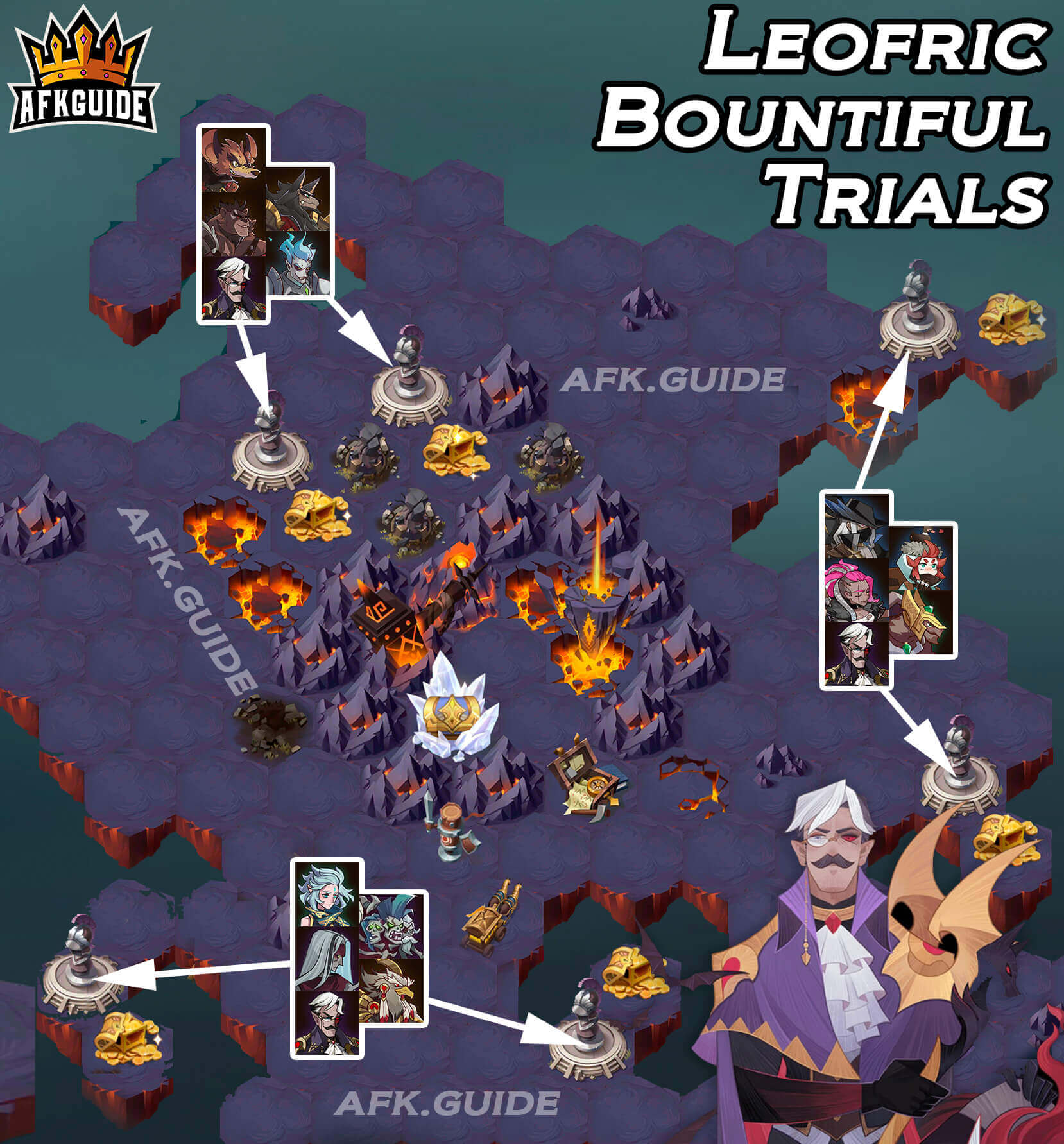 Desira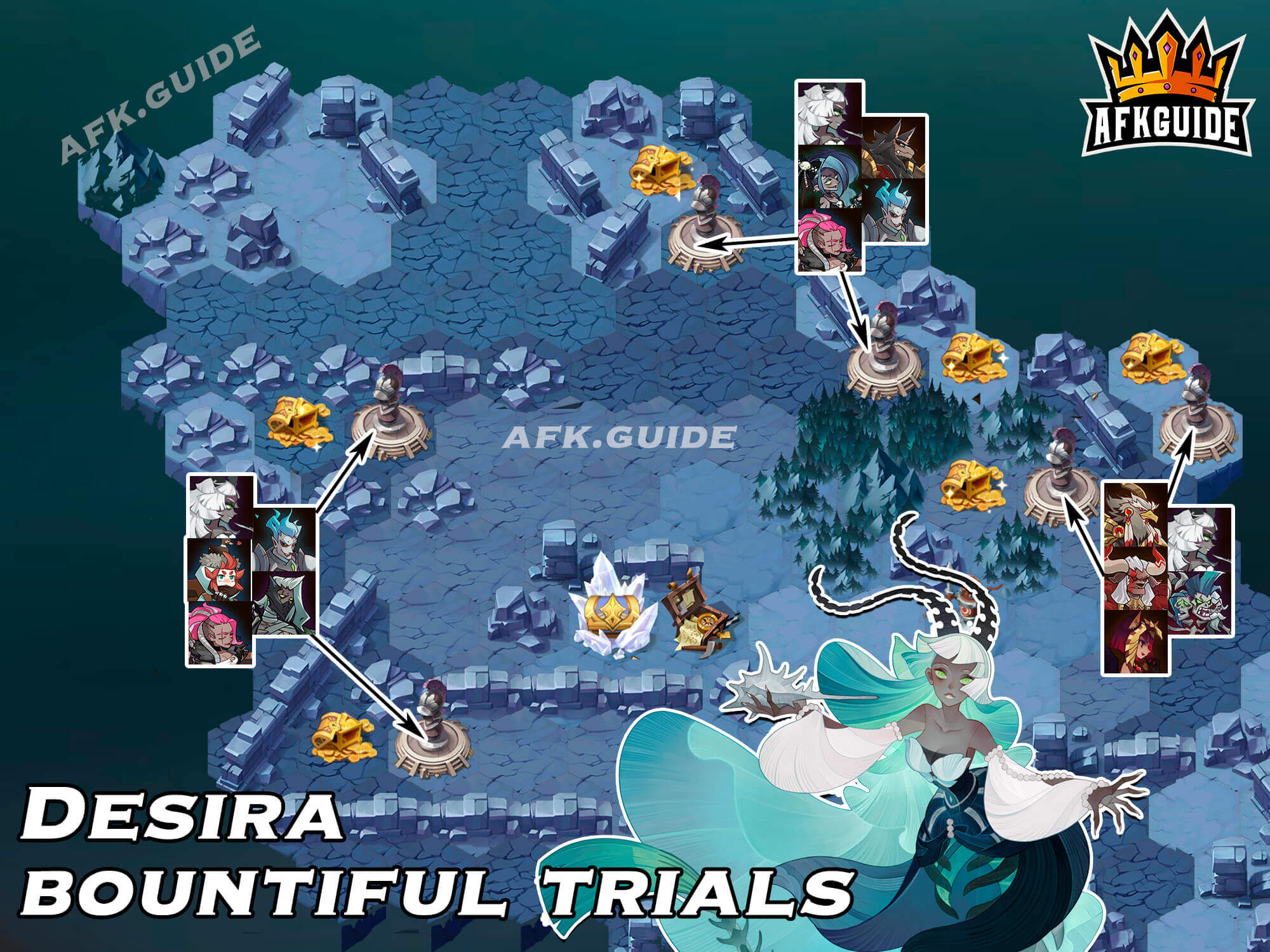 Prince of Persia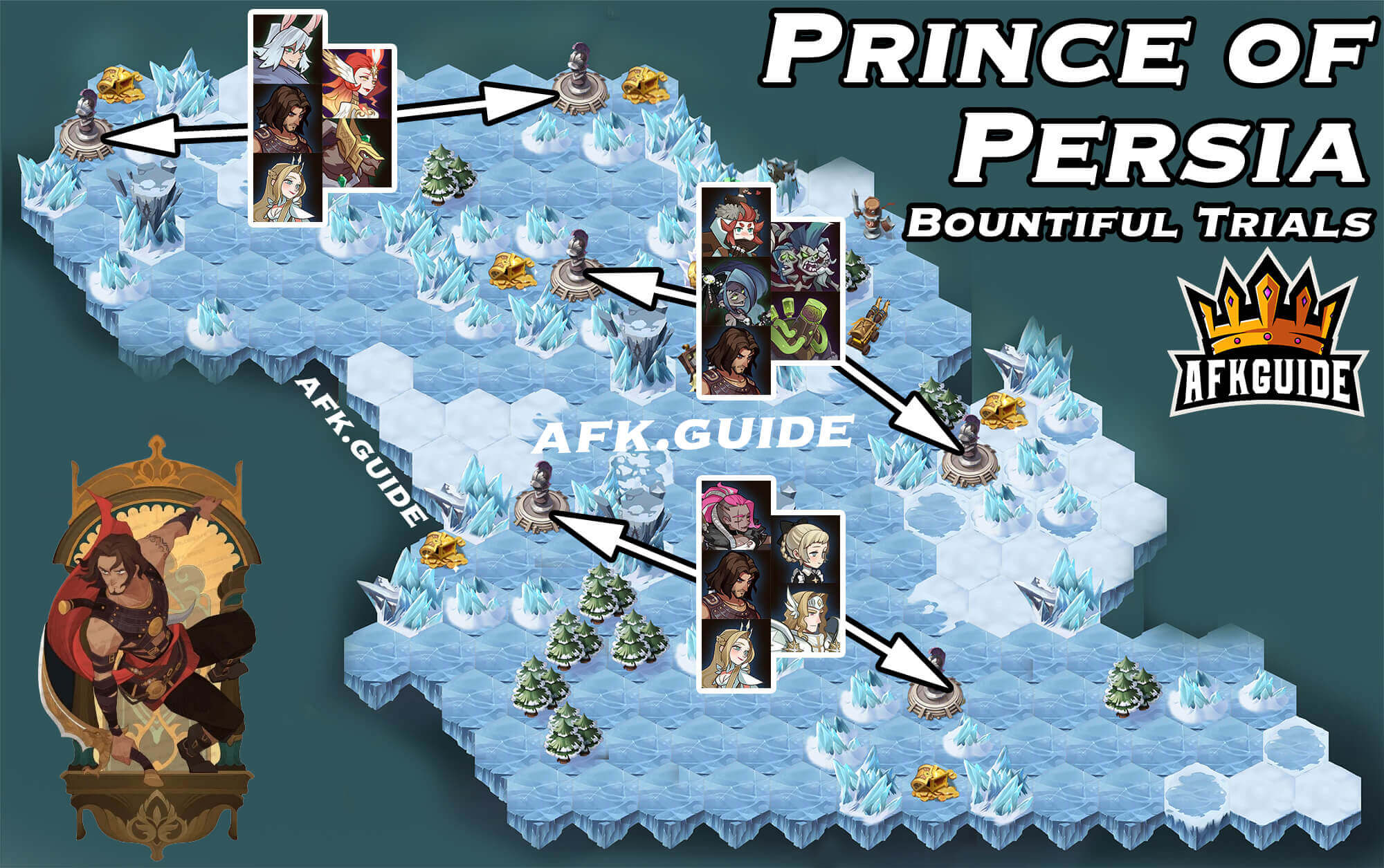 Morael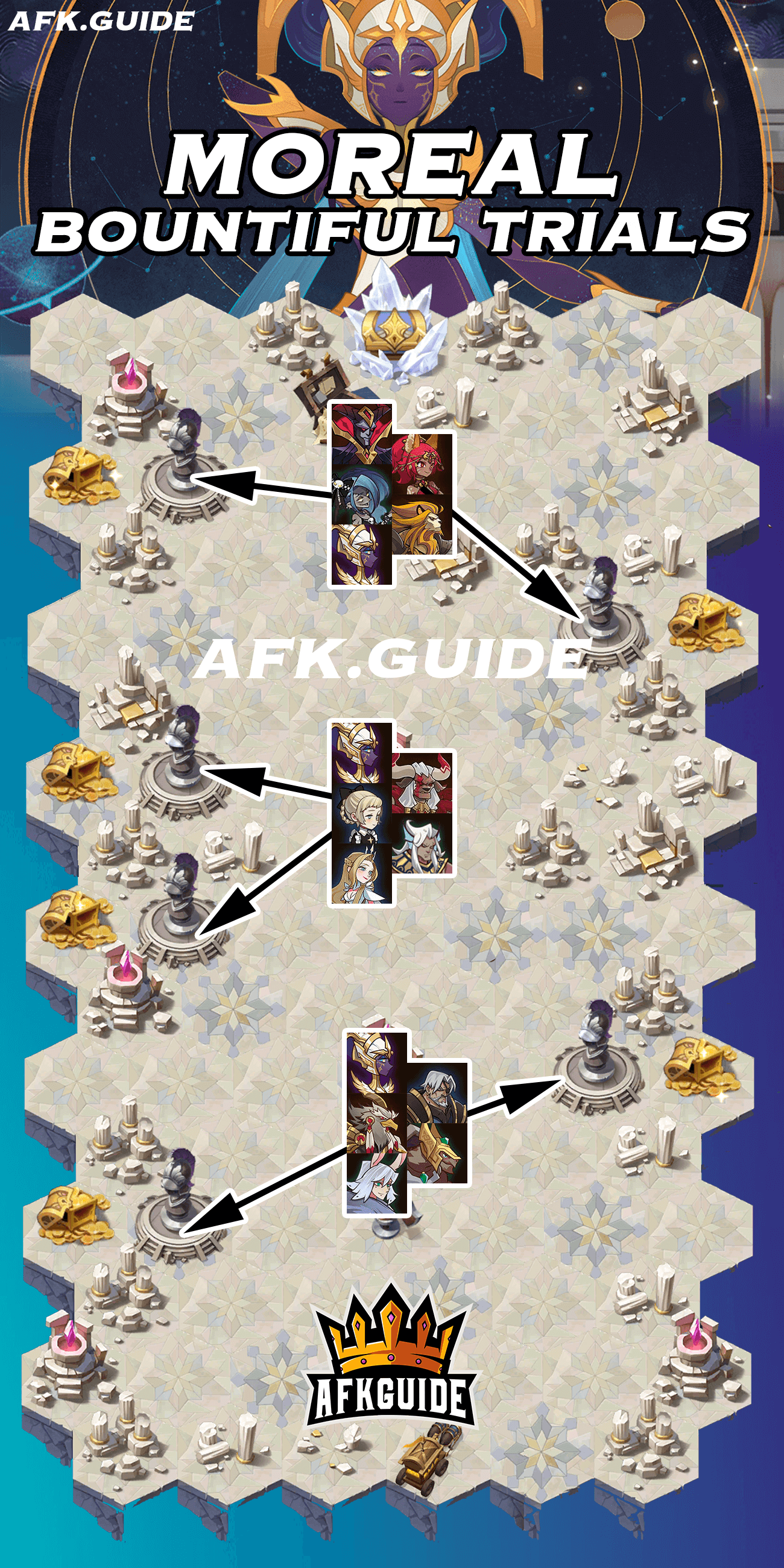 Peggy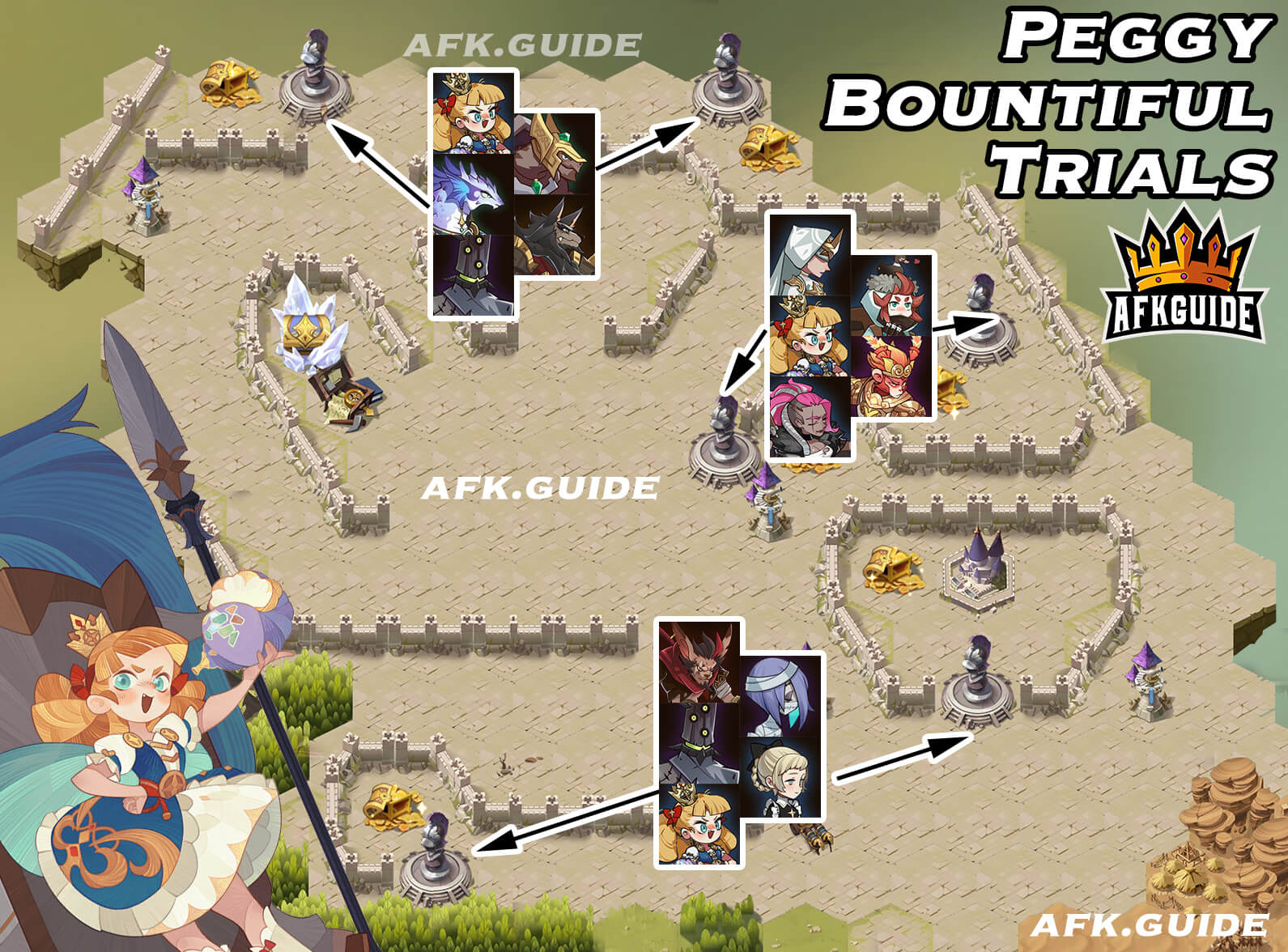 Raku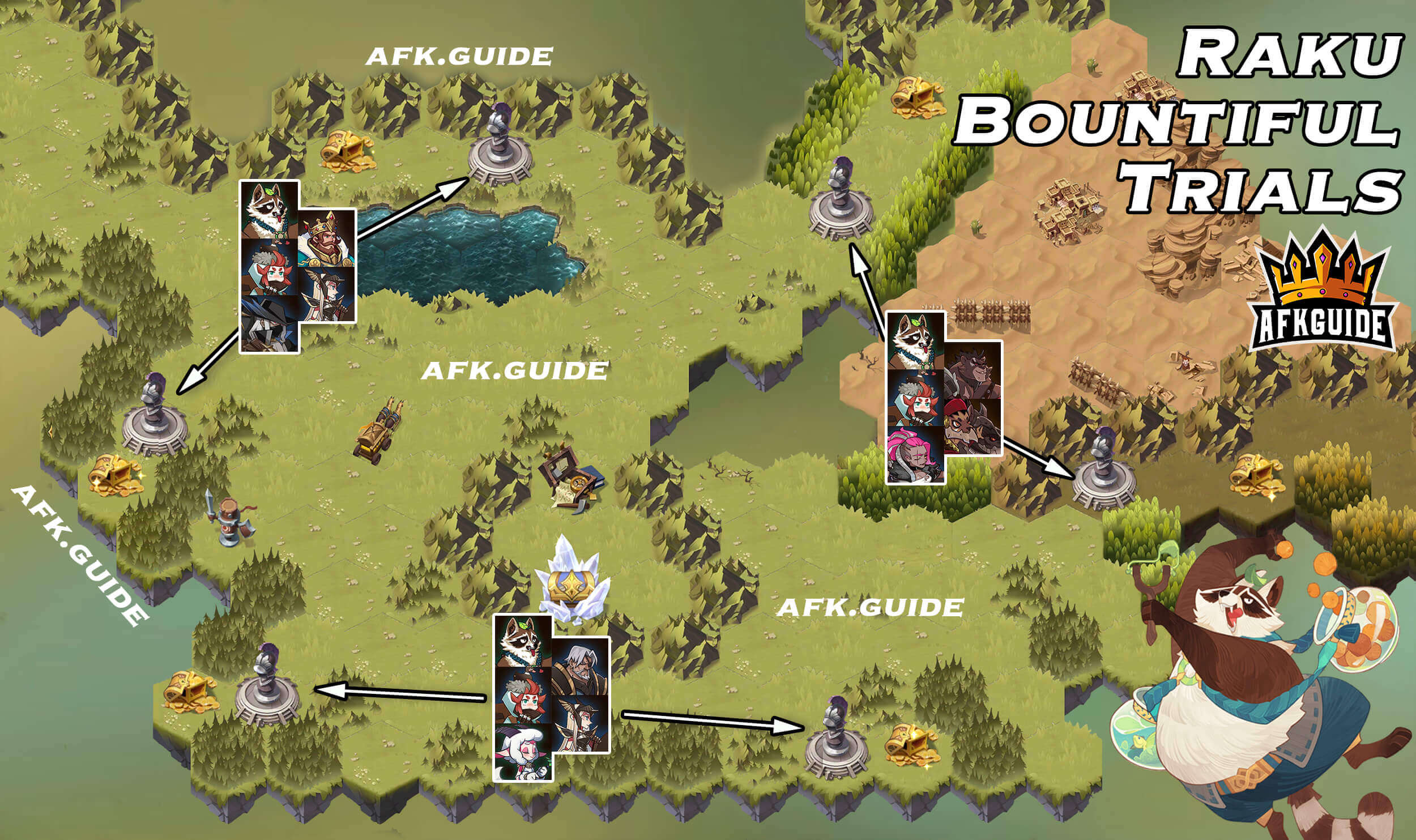 Isabella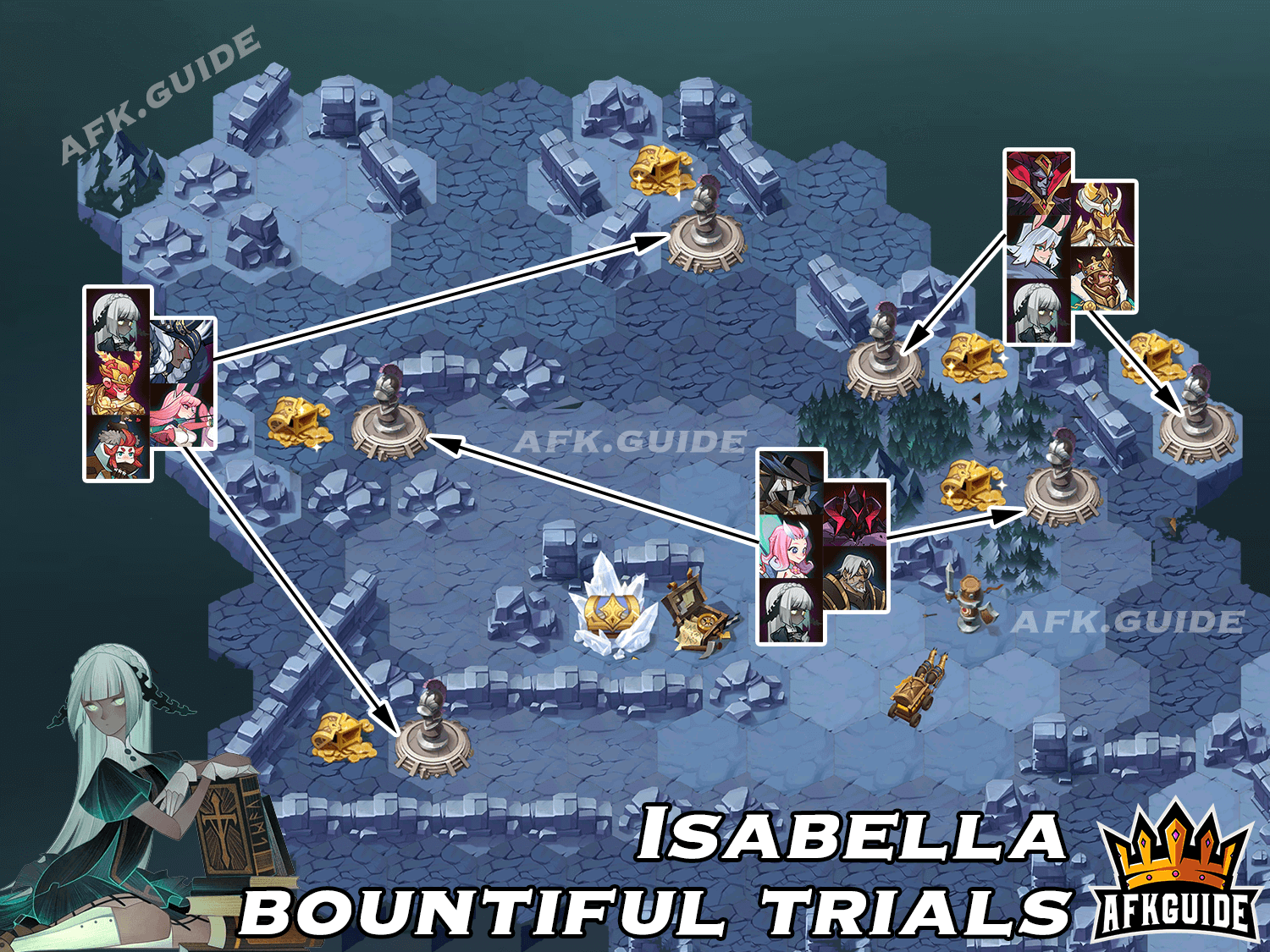 Eluard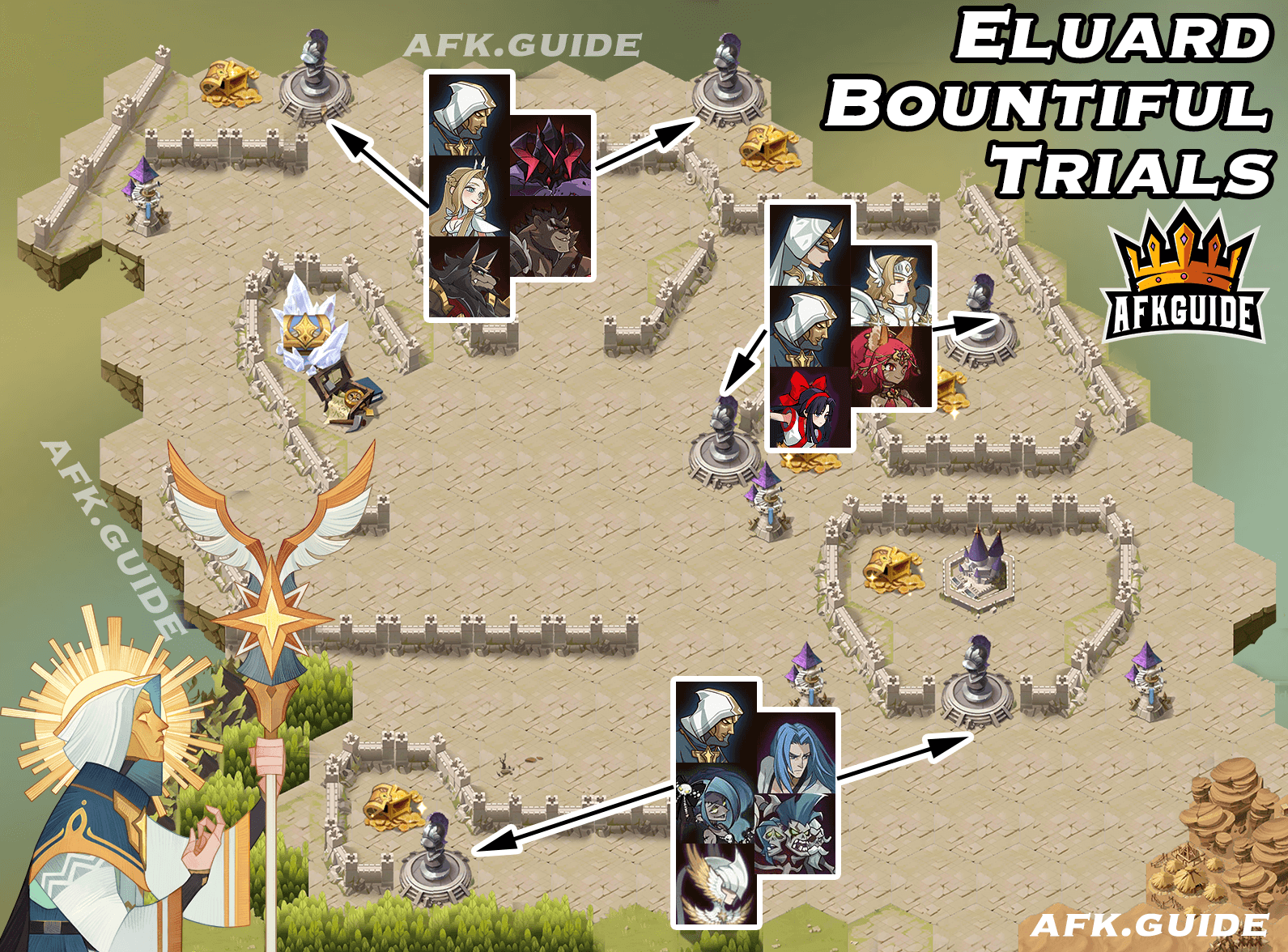 Respen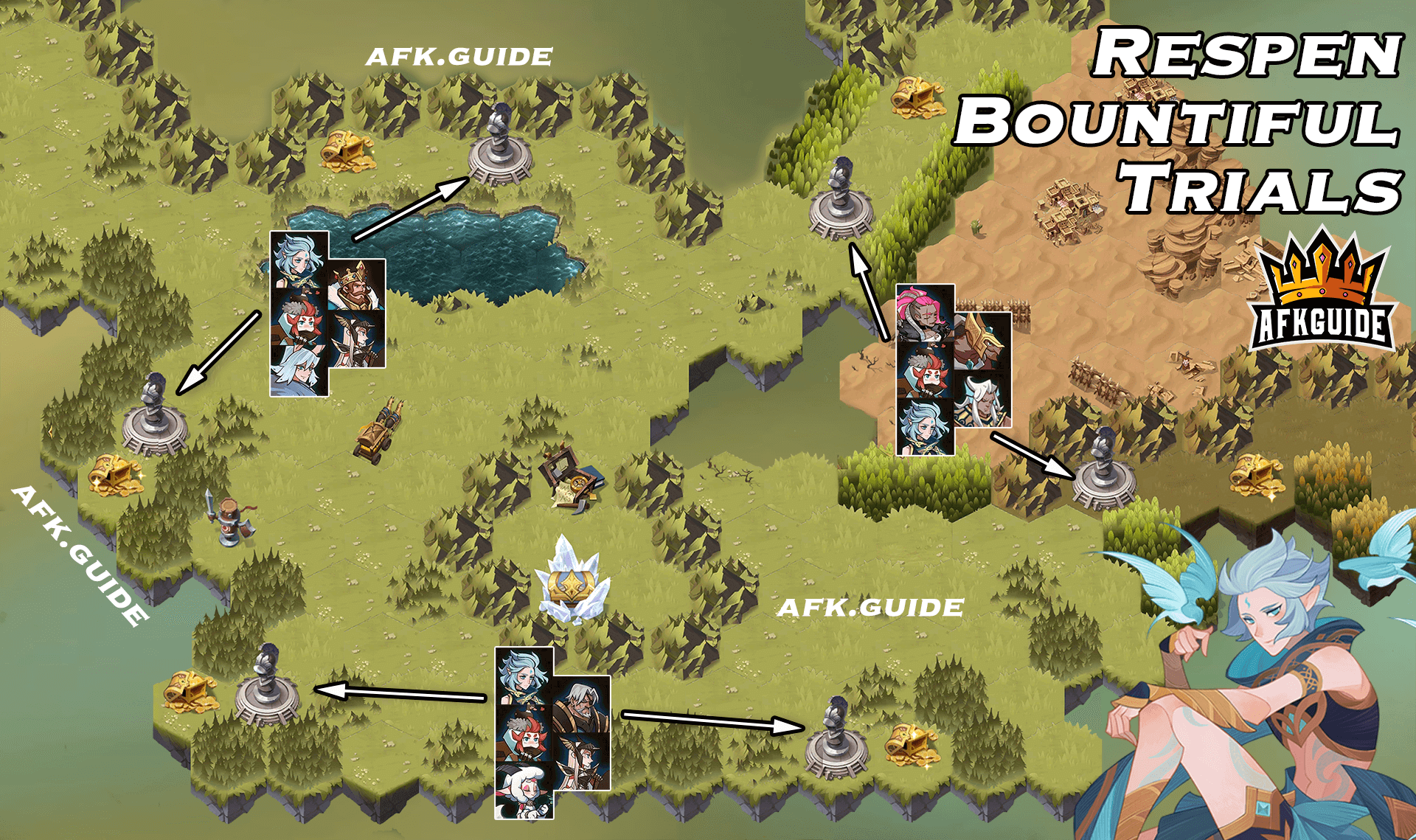 Kren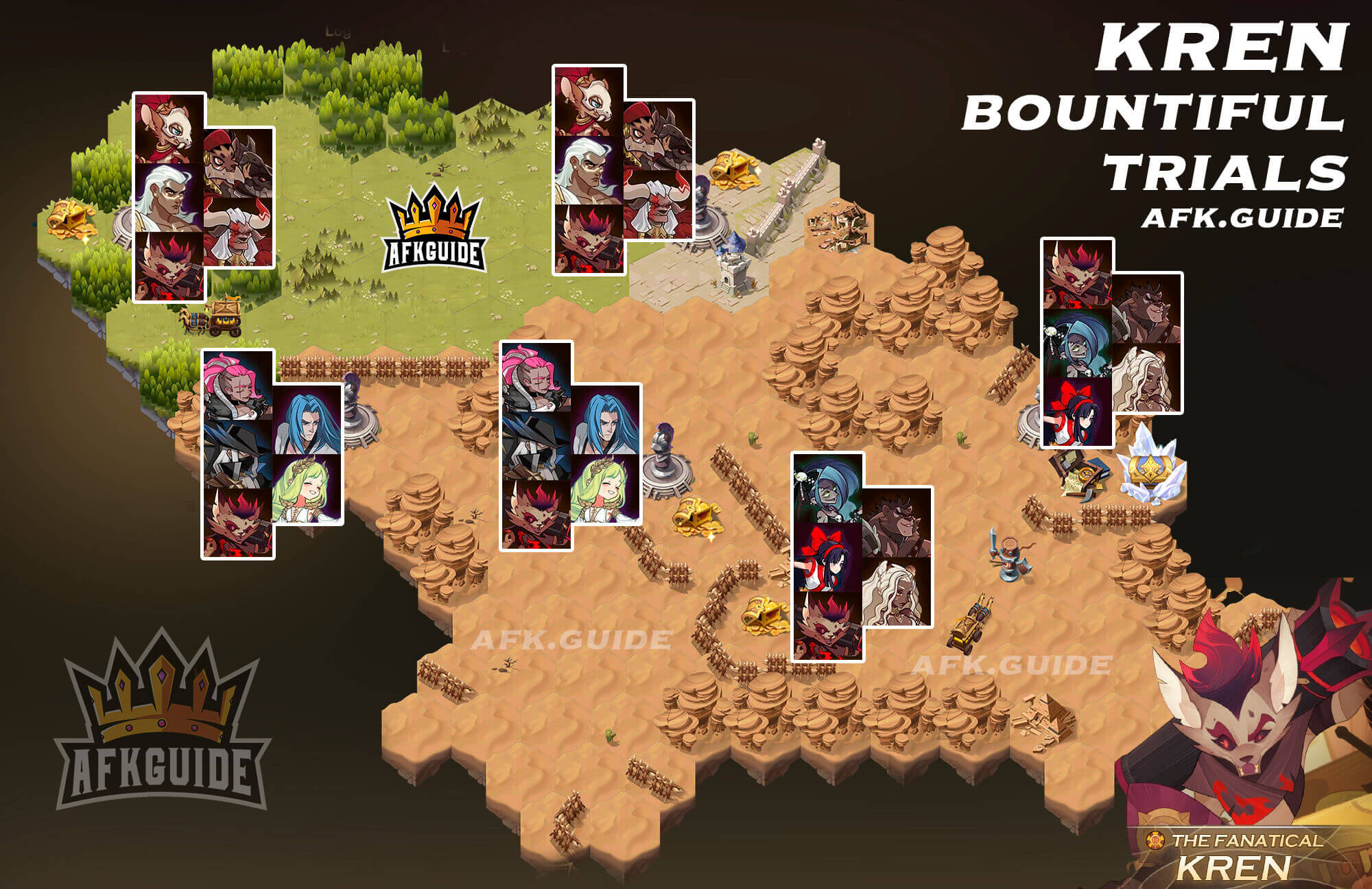 Previous Bountiful Trials

Joker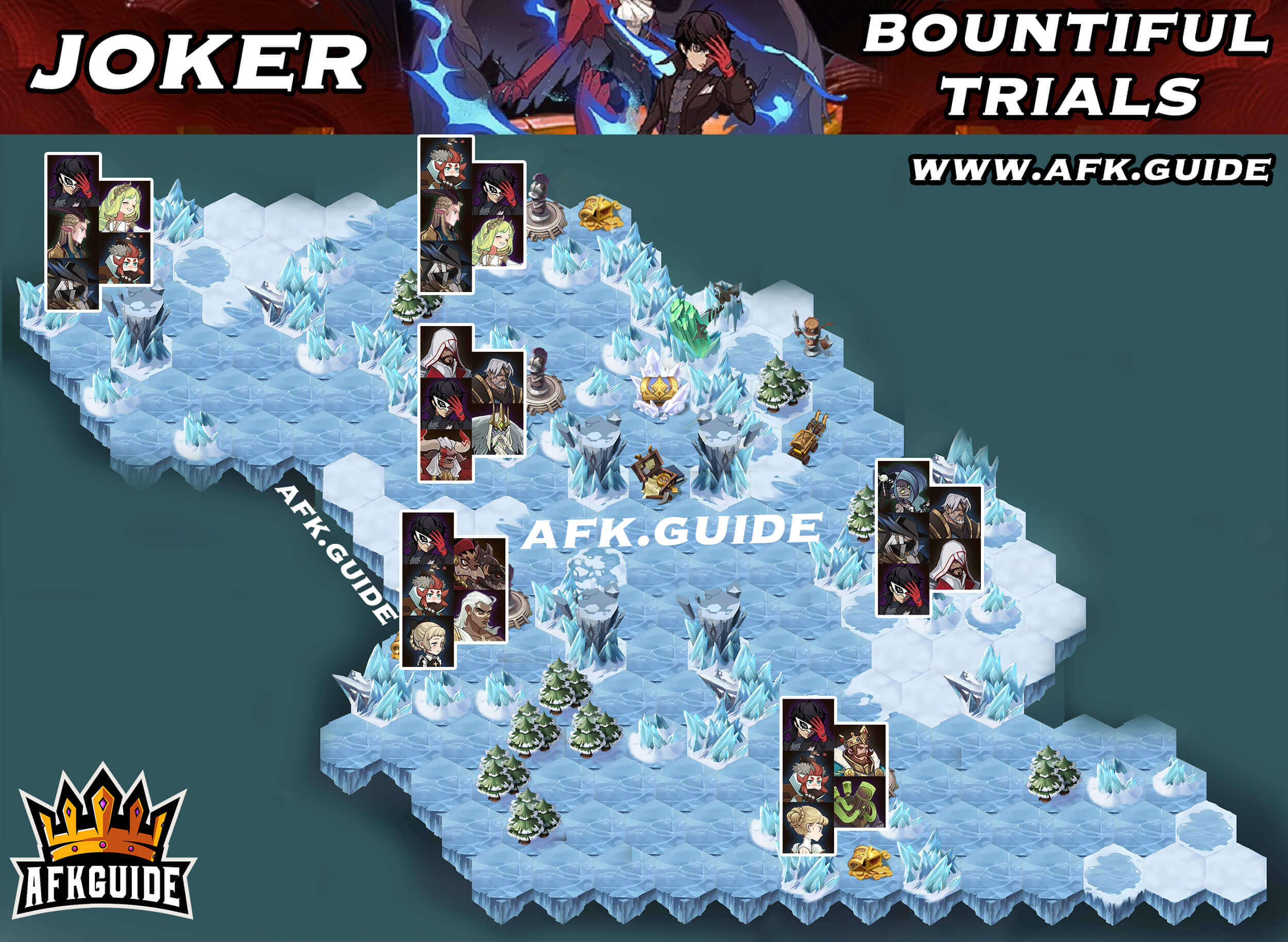 Queen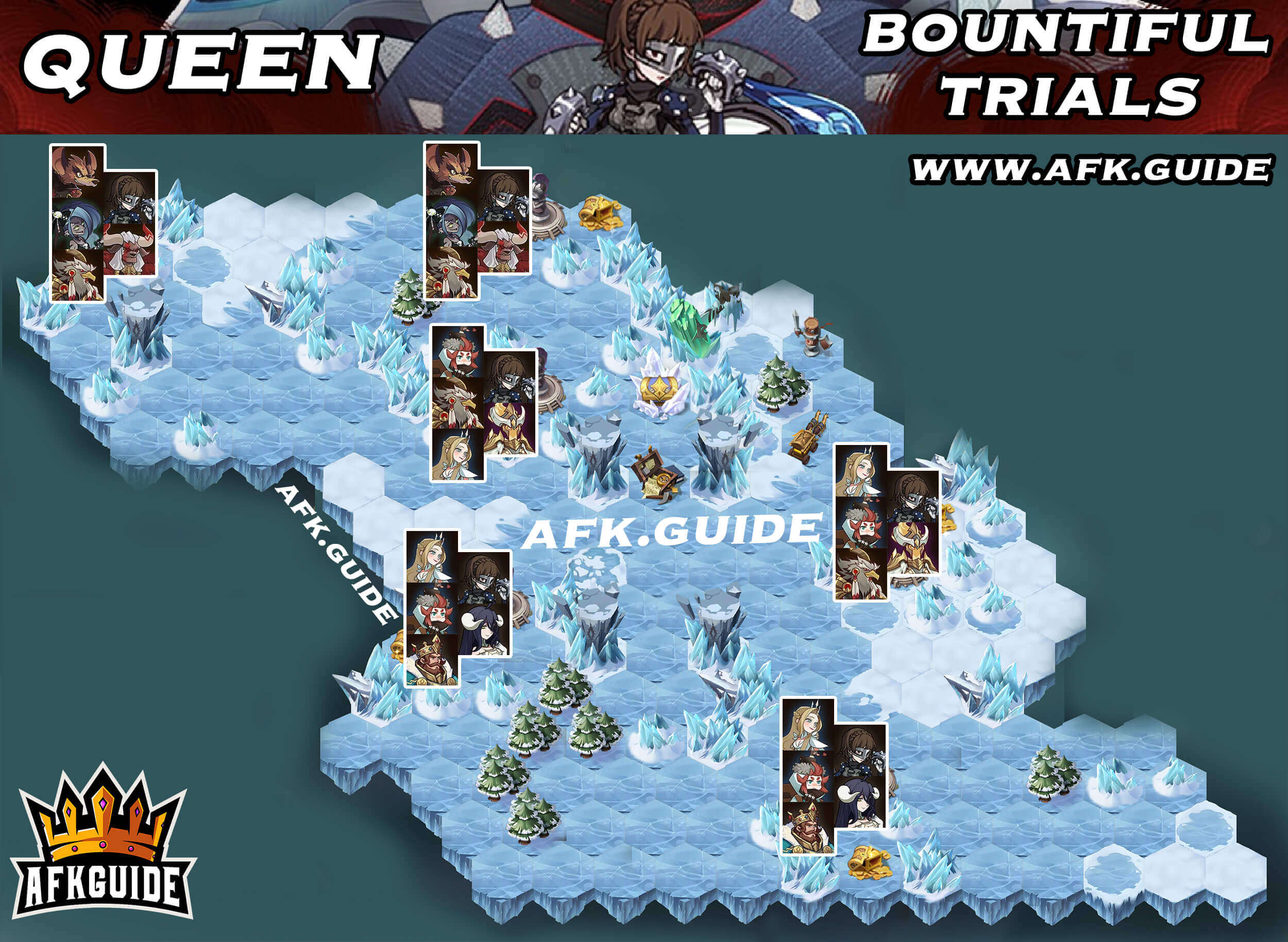 Alna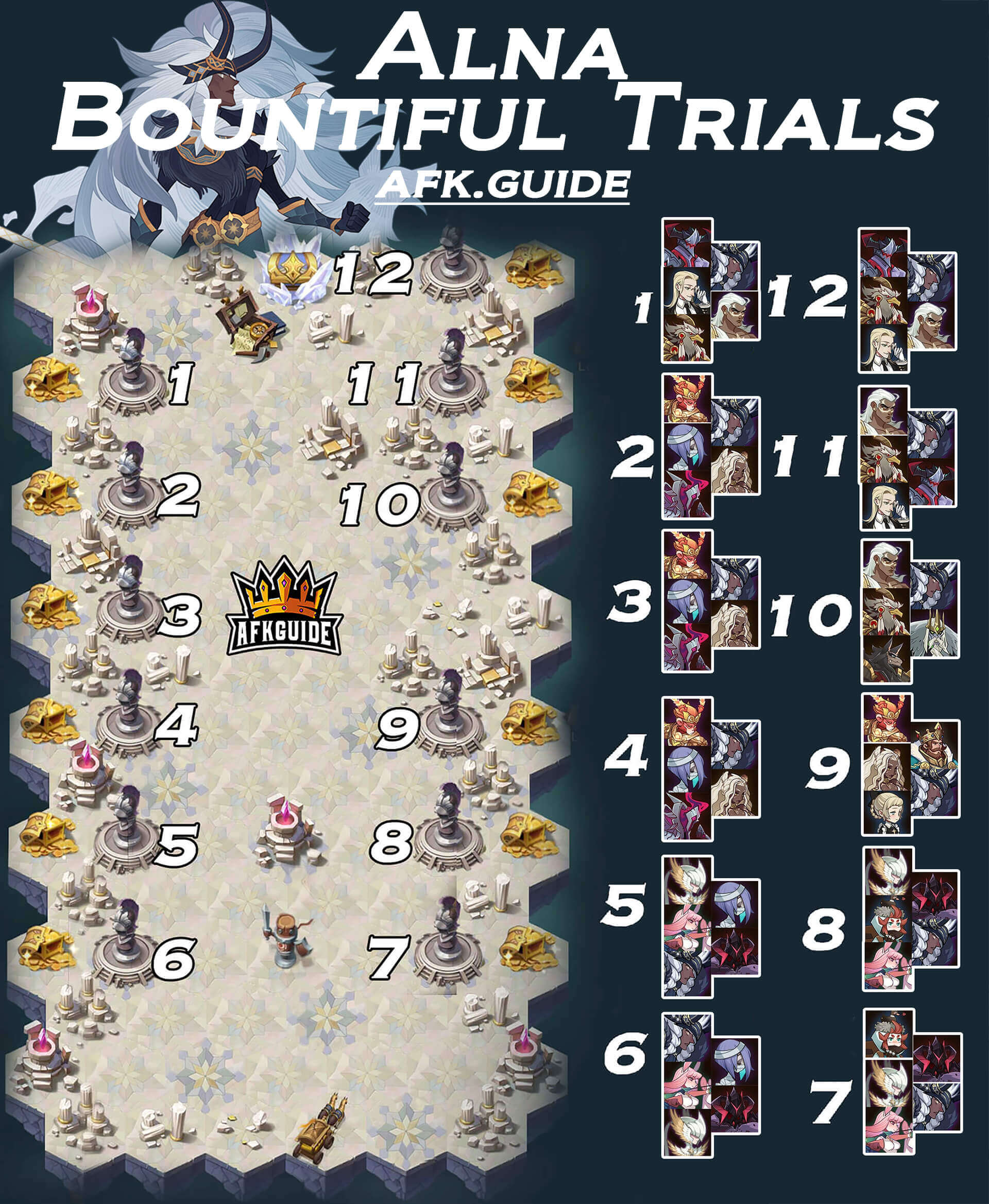 Mortas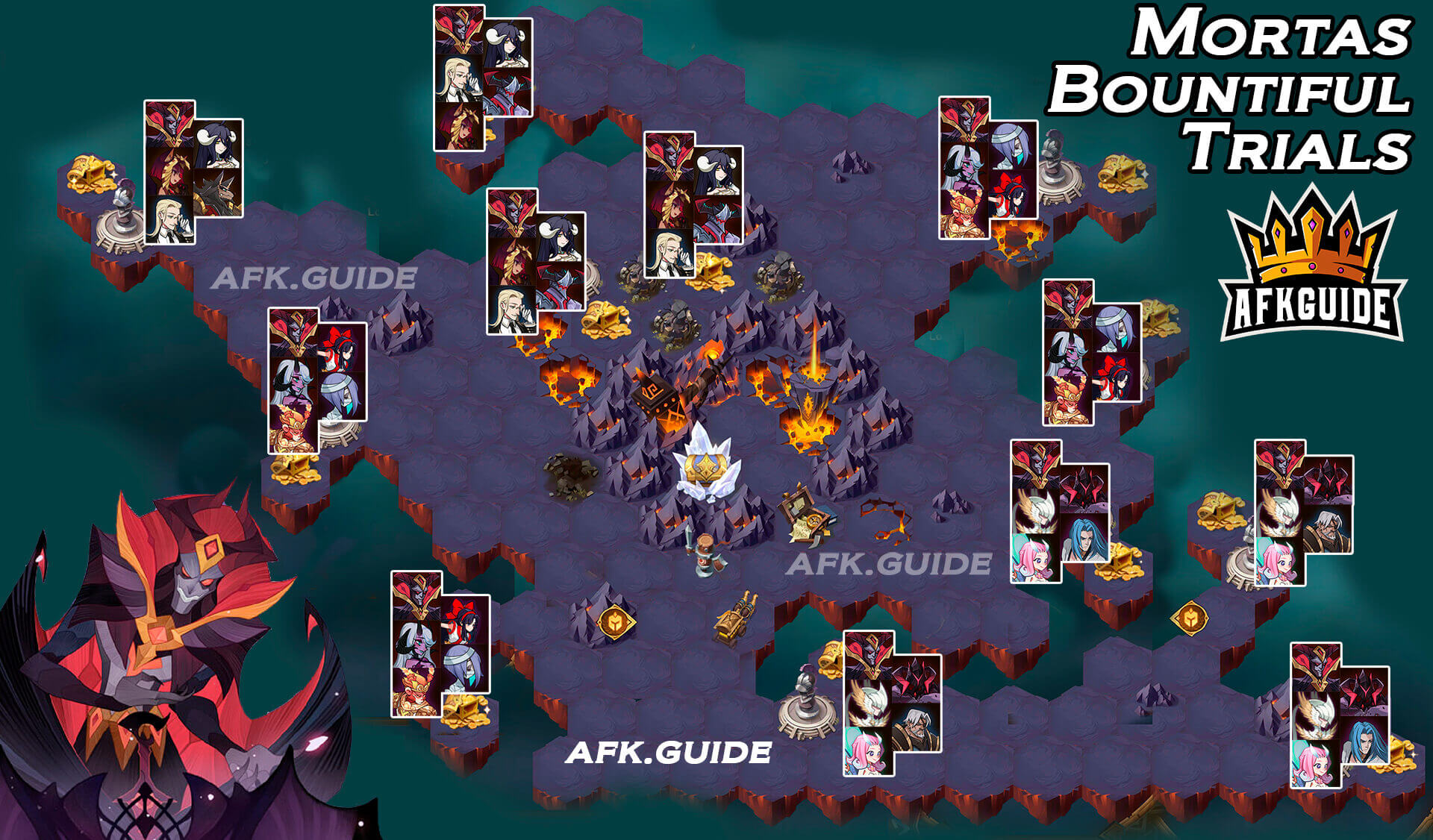 Silas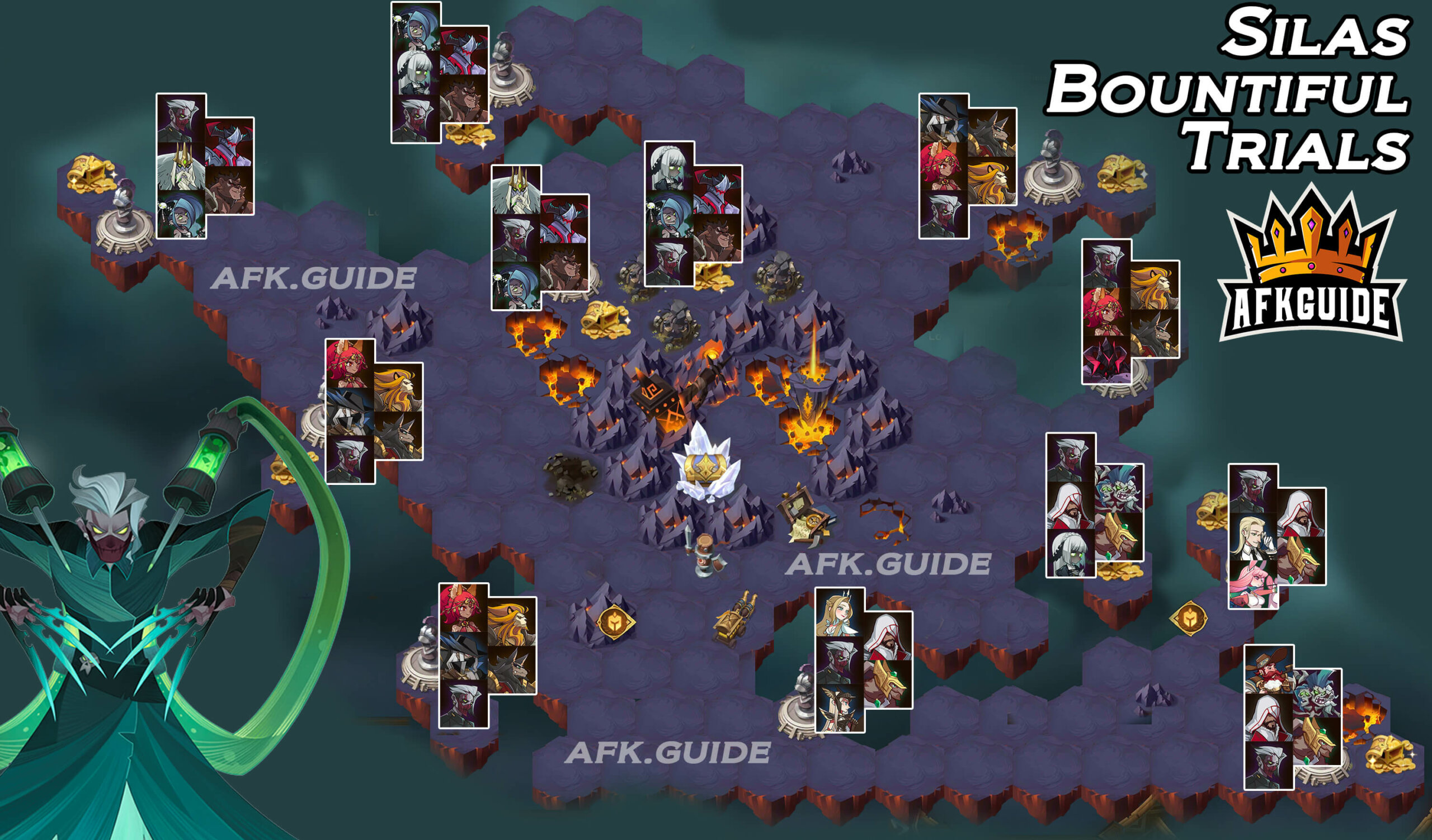 Pippa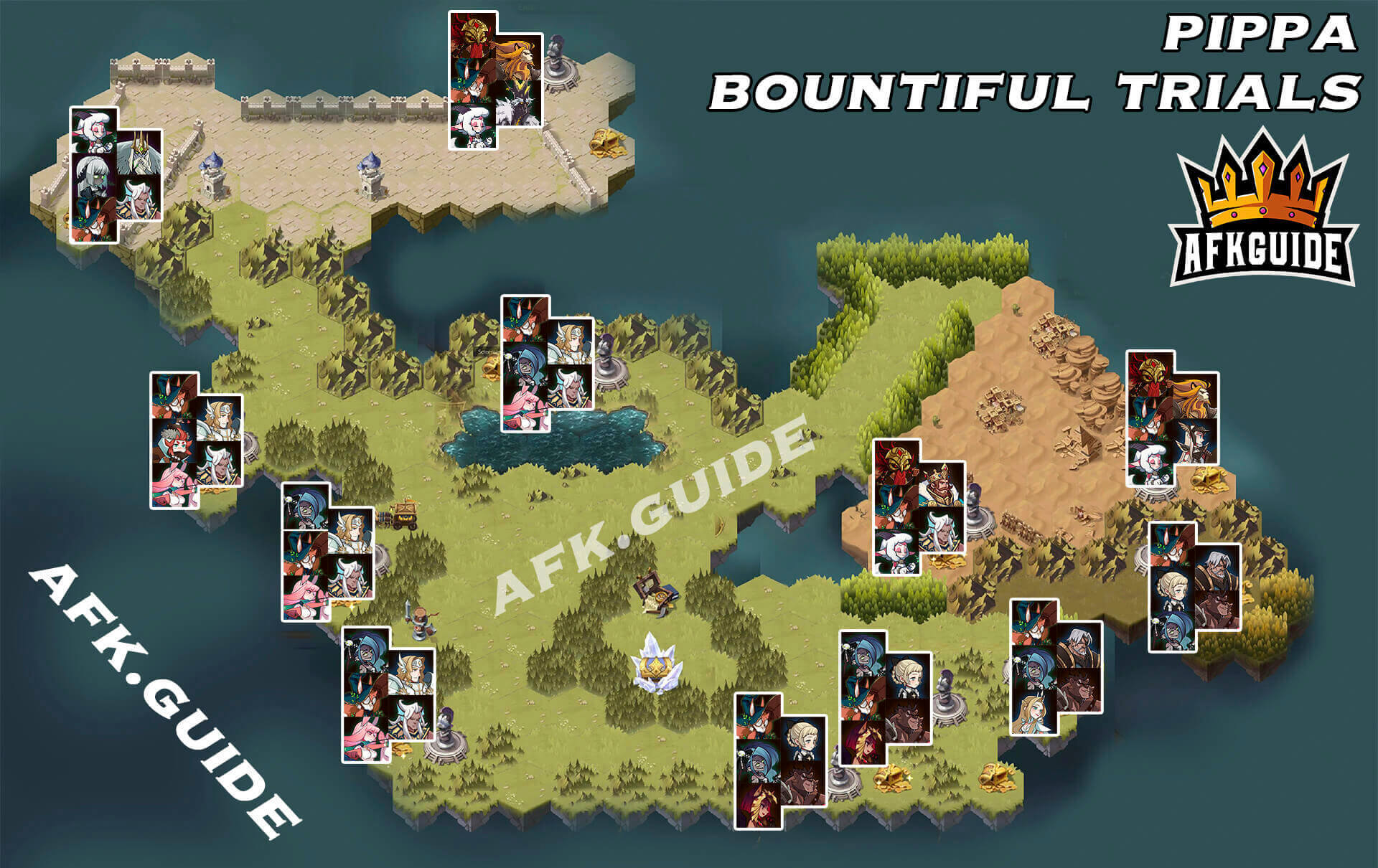 Ainz Ooal Gown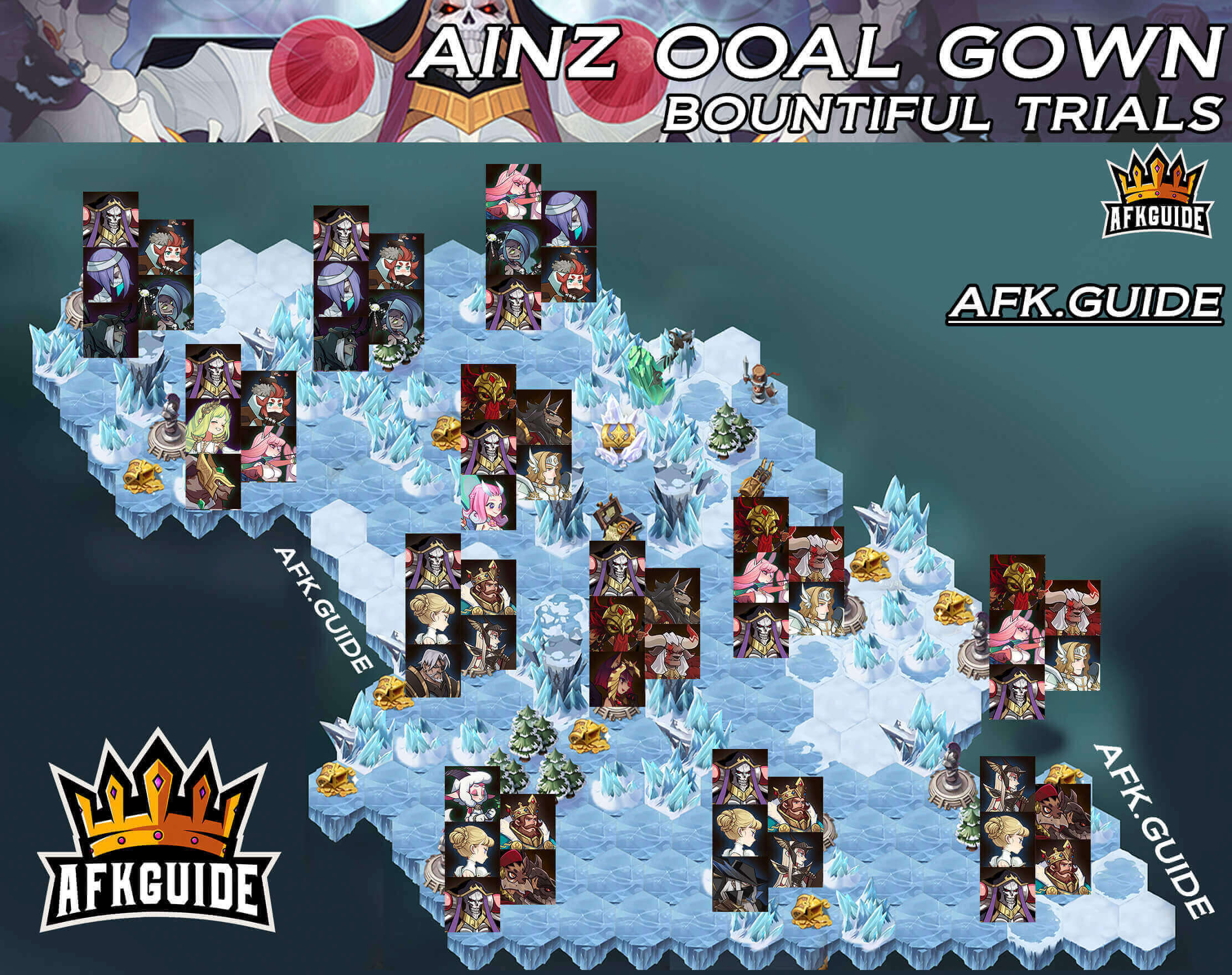 Albedo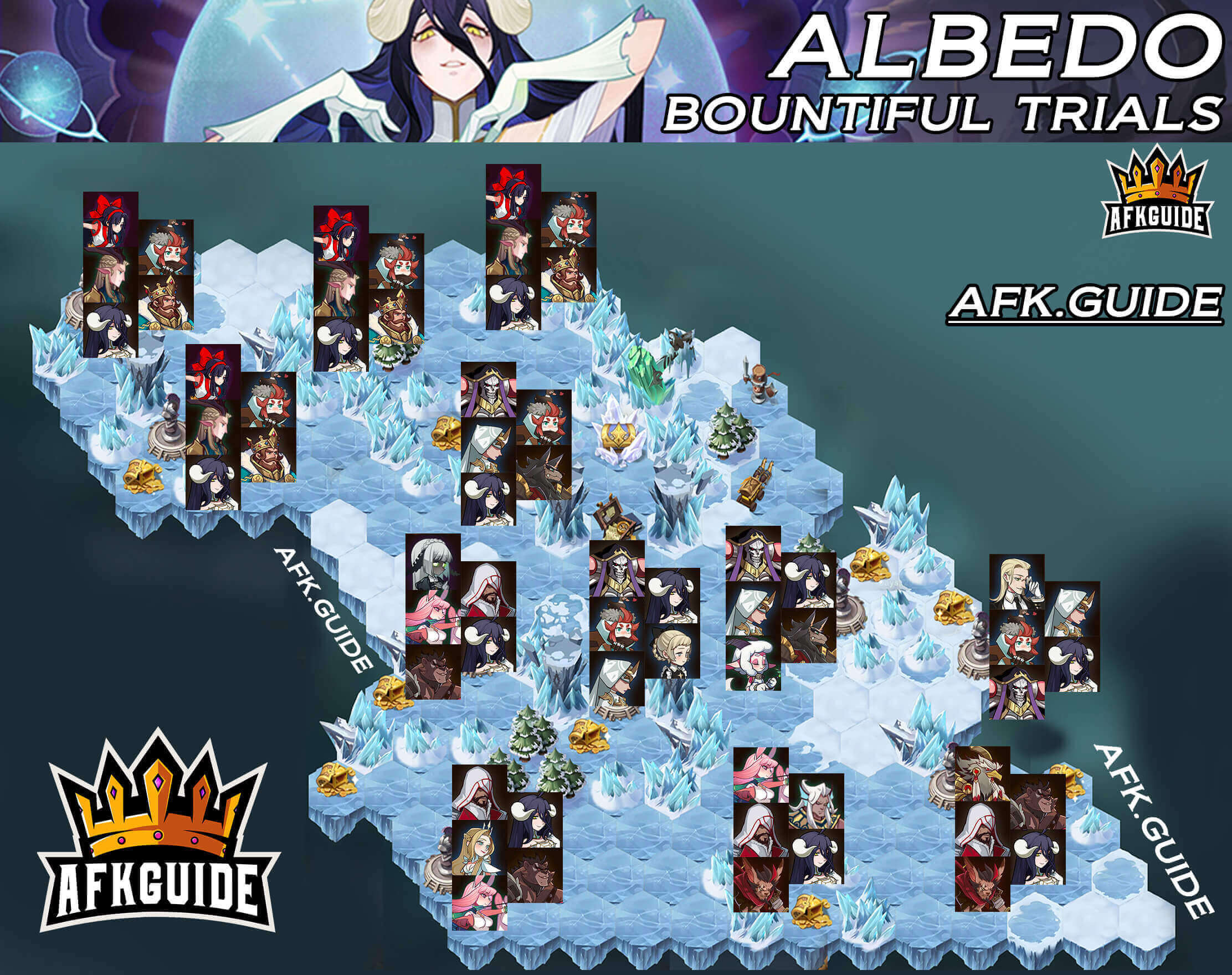 Zaphrael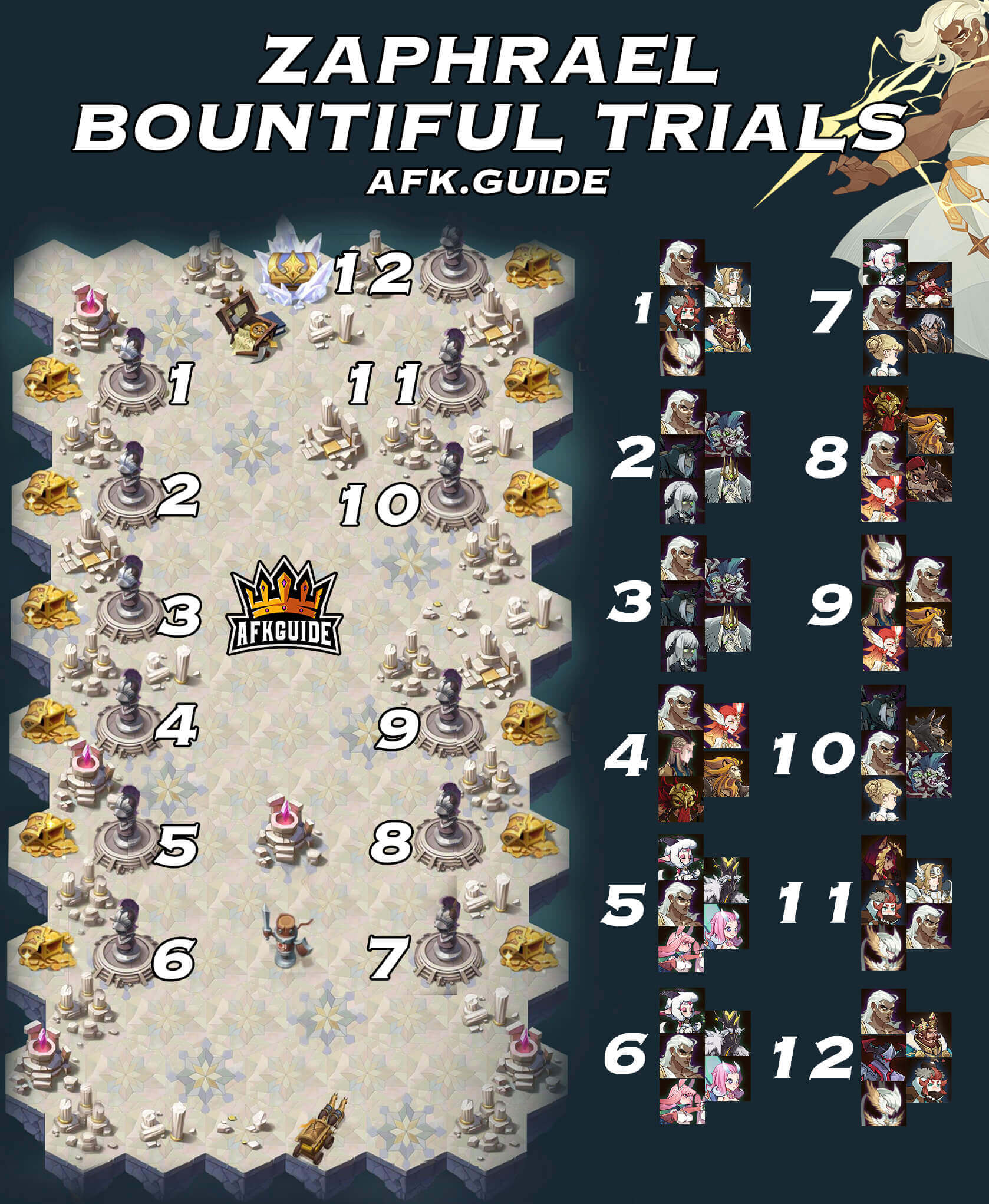 Lucretia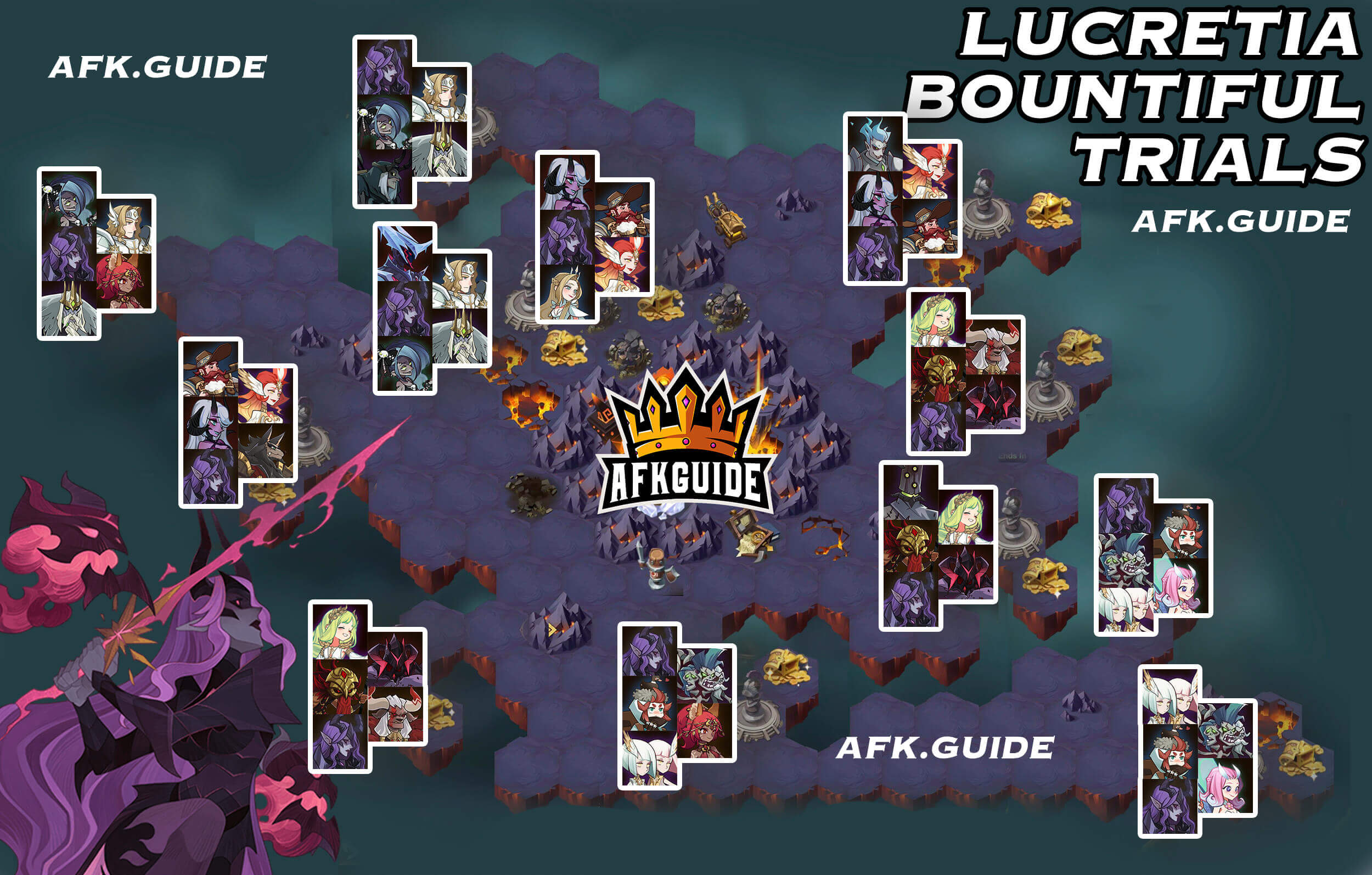 Raine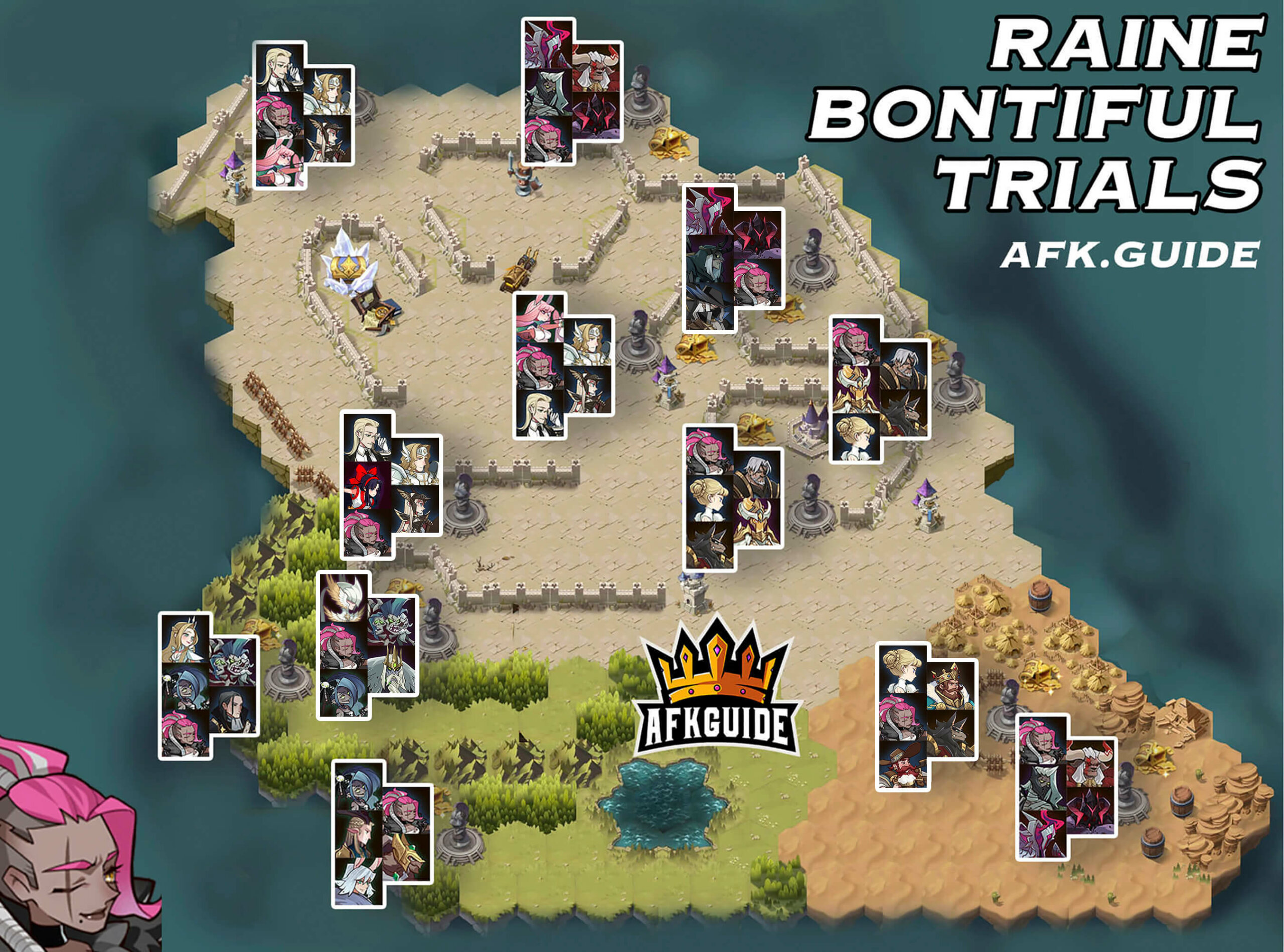 Theowyn

Vurk
If you are still finding it hard to complete the currently running Bountiful Trial Event for Vurk, you can easily see the best formations for all teams in the screenshots below.
The guide is shared by Kenshin x Nott.
Tap on the image for the full size.

Ezio
Here are the best formations you can use for Ezio team compositions during this event:

Bountiful Trials
The Arena of Trials – Bountiful Trials event resets itself whenever a designated hero embarks on a new trial.
The Bountiful Trials event is comprised of 12 battle stages. Players may claim rewards for each battle that they win. When all battle stages have been completed, players may claim the final Bountiful Trials reward chest (60
Elite Hero Soulstones).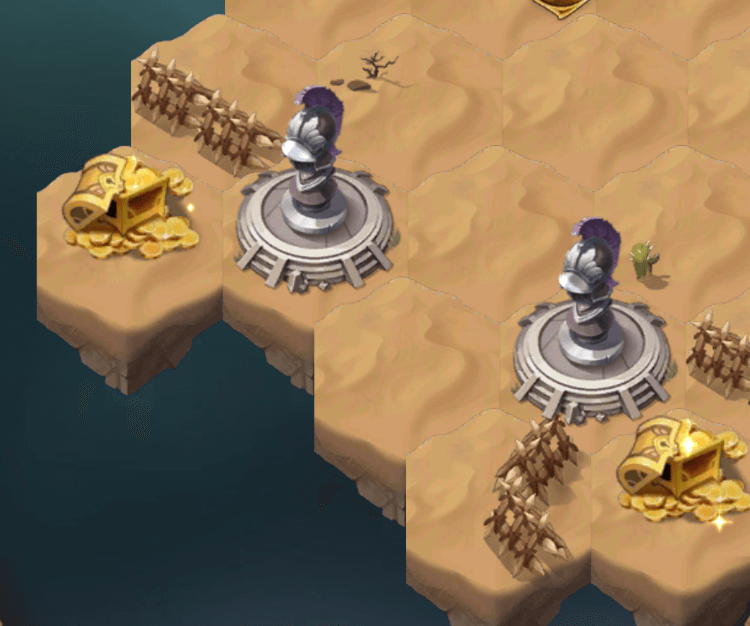 Players can only use the given Heroes to fight against the enemies. Players must have unlocked a Hero already in order to use him/her here: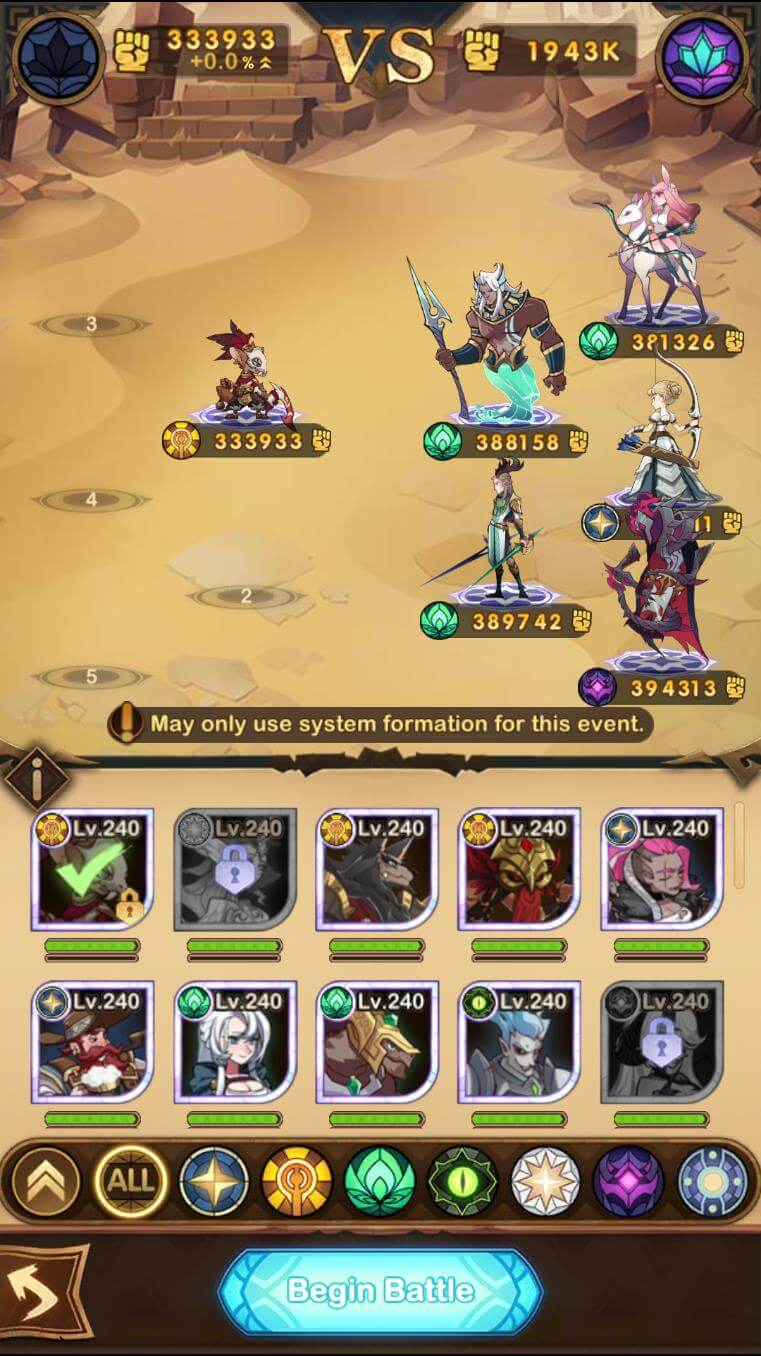 As you can see in the screenshot above, this account hasn't unlocked Talene and Mehira yet, thus cannot use them here.
Once all 12 battle stages have been completed, players can re-play them, however, no new rewards will be available.
All enemies are reset each time a player re-enters the Bountiful Trials.
All heroes used in the Bountiful Trials have a default ascension tier of 'Ascended' and hero level of 240. Heroes are equipped with non-upgraded Mythic T1 gear that does not utilize factional gear bonuses.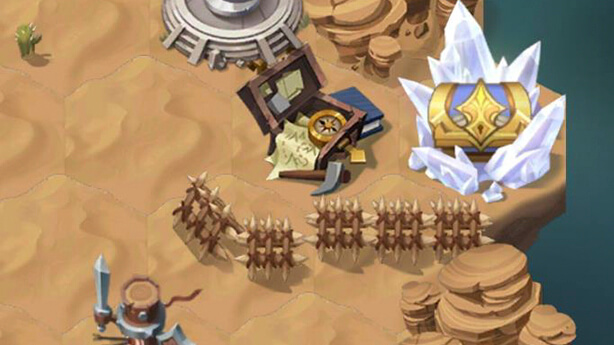 Formation Rules
Heroes: Only heroes that have been pre-selected by the formation system may be used. Trial heroes are selected by default.

Hero Grading: All heroes are Ascended tier and possess a hero level of 240. Gear: All heroes use Mythic T1 non-upgraded gear without factional bonuses. Signature Items:

Signature Item bonus attributes and abilities cannot be used.

Elder Tree: Elder Tree / Dura's Virtues' attributes and abilities cannot be used.

Inn Furniture: Furniture bonuses and abilities cannot be used.

Artifacts: Artifact effects and bonus stats cannot be used.

Unions: hero union attribute bonuses cannot be used.