Complete list of all Wandering Balloon map guides in AFK Arena.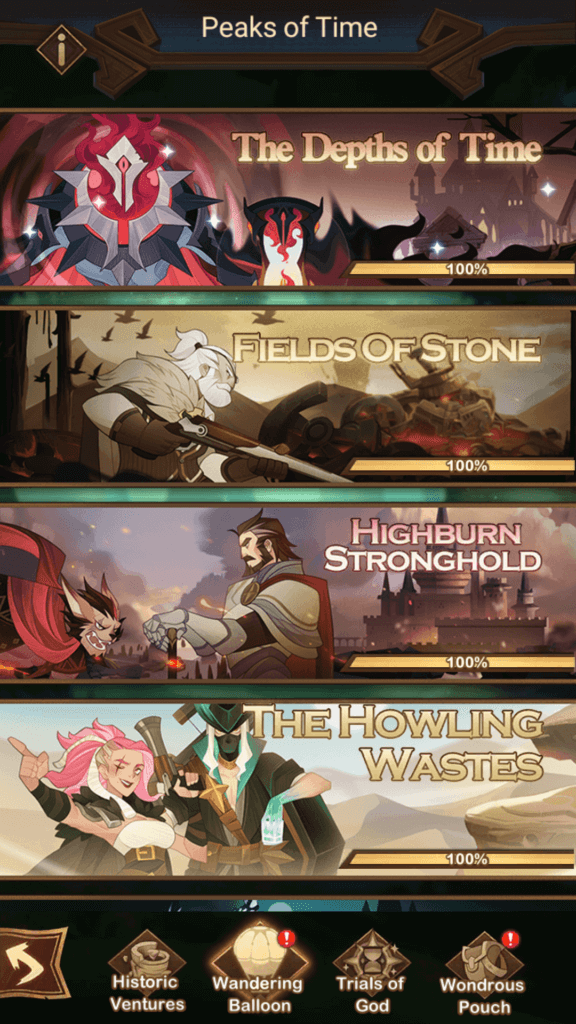 This is a fascinating mode located inside the "Peaks of Time", where players need to solve different puzzles inside the huge maps, as well as defeating the enemies and gain a huge amount of rewards.
All the "Voyage of Wonders" maps are used for creating Wandering Balloon content after a few months since they first released, so if you are playing the game long enough, you've probably noticed it.
All Wandering Balloon Maps
Wandering Balloon Rules:
Each time a player opens or restarts an adventure within the Wandering Balloon mode of play, the difficulty of the enemies within is reevaluated and adjusted according to the player's own Combat Rating.
Once opened, the Wandering Balloon mode remains open for up to 14 days, after which it automatically closes. The difficulty of enemies is readjusted in accordance with the player's Combat Rating each time a player opens the Wandering Balloon mode.