This is a small trick that I usually use to obtain Mythic Gears in AFK Arena without spending a dime.
I believe that a lot of players have been also use this method for months now.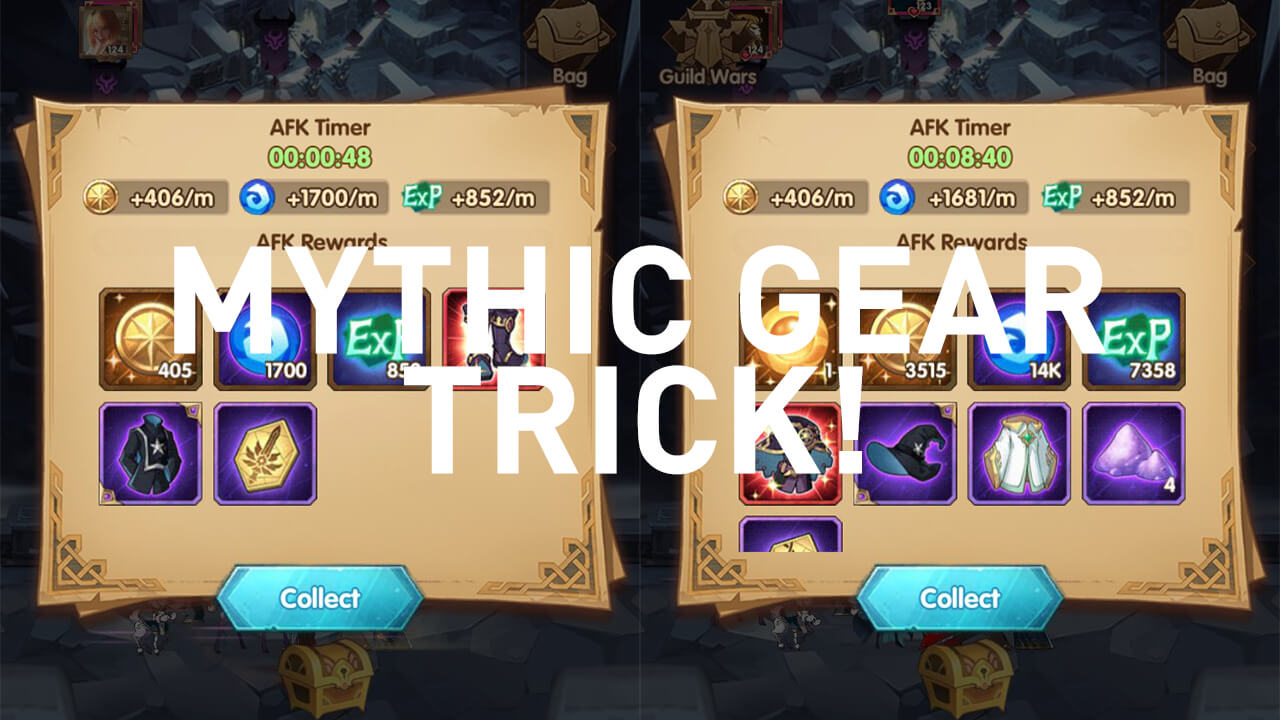 Easy Trick to Get Mythic Gears
As you all know, once you have passed Stage 16-11, there is a small chance you could receive Mythic items from the AFK Campaign maps. The droprate is normally extremely low , however, there is a simple trick to increase it by a lot.
Usually, when you are getting stuck at a specific map for a long time, Lilithgames secretly increases the droprate of Mythic Gears right after you defeat that map.
To take advantage of this, just pretend you are having a really hard time by not getting into new map for about 2-3 days. After that, clear that map, go AFK for couples of hours then come back to collect the loot. You will see that red gear!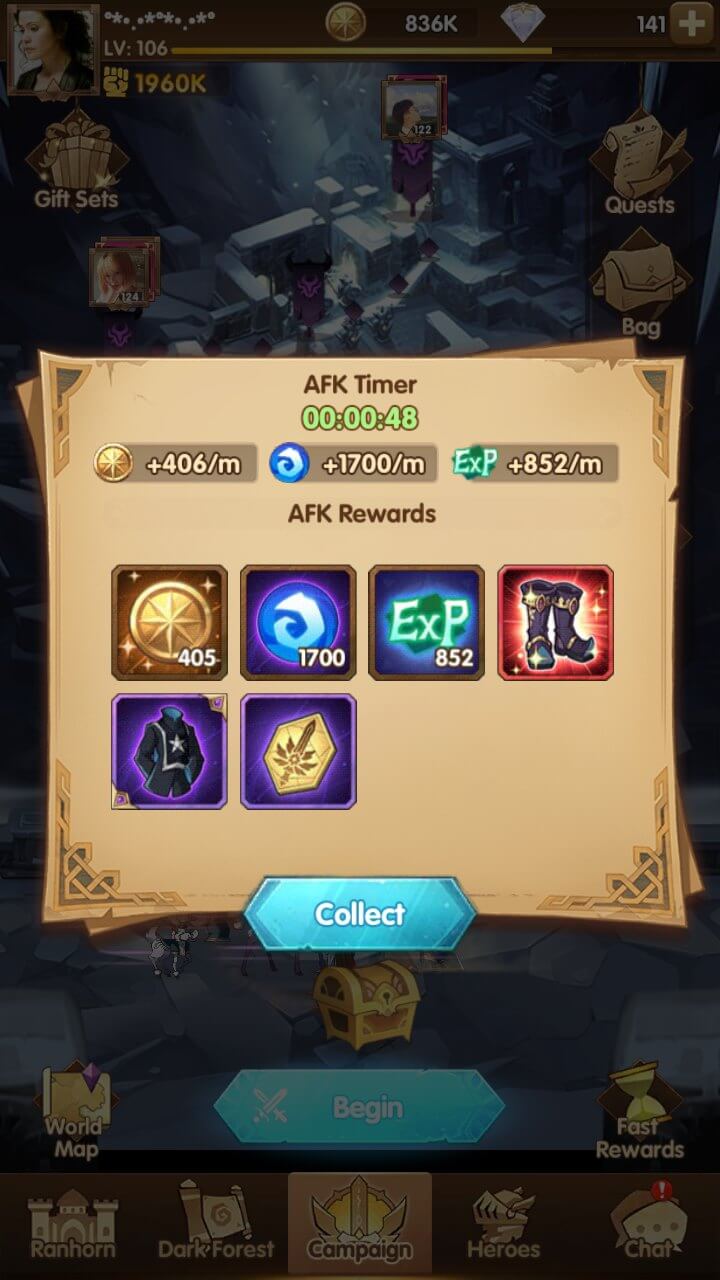 TL;DR:
Do not defeat the enemies for 2 days.
After 2 days, defeat the enemies.
Go AFK for a few hours.
Profit!
After defeating Chapter 16-11, do not rush too fast. Use this trick and only get to the new chapter once you have obtained a Mythic item.
Note: This trick does apply to all maps. It doesn't have to be the Boss map.
I Don't Believe You! Prove It!
I have tested this trick a lot of time and been still using it for all of my accounts.
It's not a theory. It has been tested and proven.
Shared by Duong The Duyet