This is a small trick that I usually use to obtain Mythic Gears in AFK Arena without spending a dime. I believe that a lot of players have been also using this method for months now.
January 2020 Updated – Still working!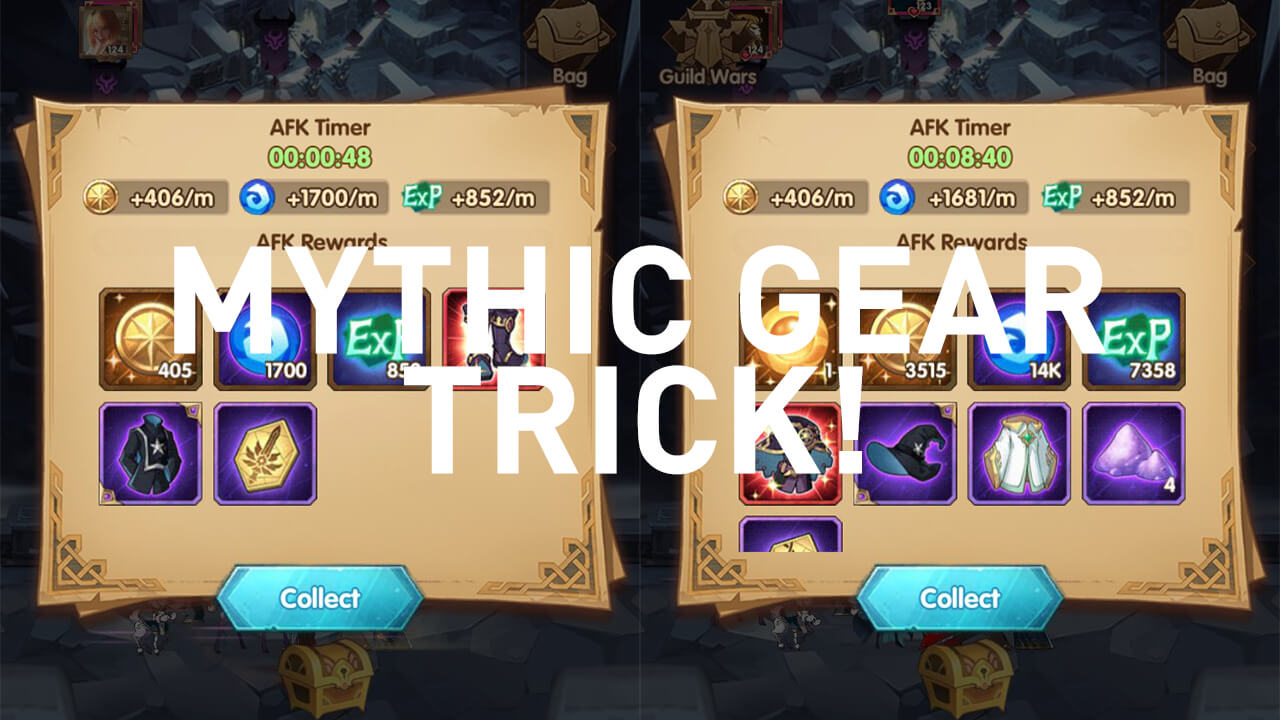 Easy Trick to Get Mythic Gears in AFK Arena
As you all know, once you have passed Stage 16-11, there is a small chance you could get Mythic items from the AFK Campaign maps. The drop rate is normally extremely low, however, there is a simple trick to increase it by a lot.
Usually, when you are getting stuck at a specific map for a long time, Lilithgames secretly increases the drop rate of Mythic Gears significantly right after you defeat a hard map.
To take advantage of this, just pretend you are having a really hard time by not getting into a new map for about 2-2,5 days. After that, clear that map, go AFK for couples of hours then come back to collect the loot. You will see that red gear!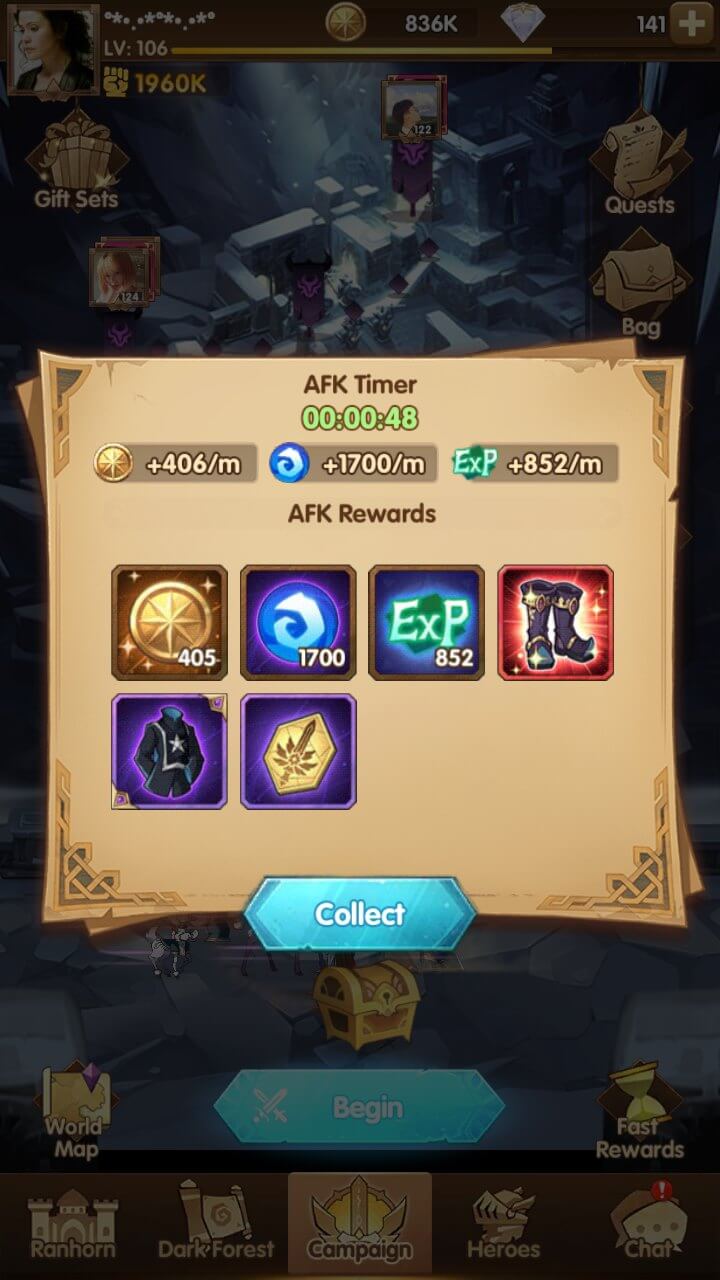 TL;DR:
After defeating Chapter 16-11, do not rush too fast. Use this trick and only get to the new chapter once you have obtained a Mythic item.
Do not defeat the enemies for 2-2,5 days.
Anywhere between the waiting period, do either:

Collect the Rewards ↝ Beat the Stage ↝ Collect Rewards Again
Beat the Stage ↝ Collect Rewards

Profit!
Note:
This trick does apply to all maps. It doesn't have to be the Boss map.
Do not wait more than 72 hours.
In case you've waited for more than 67 hours already, beat the Stage-> Collect Rewards.
If you ruin the waiting progress, attack the enemies by putting only 1 weak hero into the battle, so that you will get defeated immediately. From here, you can do the trick again.
I Don't Believe You! Prove It!
I have tested this trick a lot of time and been still using it for all of my accounts.
It's not a theory. It has been tested and proven.
Shared by DunDunDunDun2, Duong The Duyet