Complete step-by-step map guide to The Forgotten Mine map (Peaks of Time 16).
Simply follow the guide below to finish the map with ease, avoid the last boss, and get all of the rewards.
The Forgotten Mine Map Guide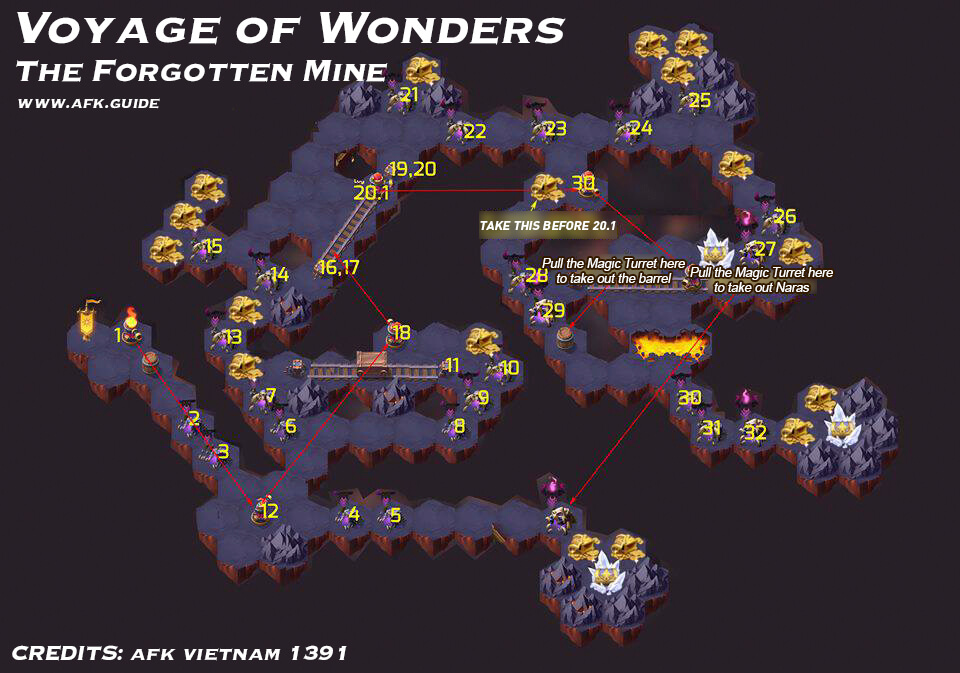 Notes:
To get the #12 turret working, remember to fire the #1 turret.
Remember to take the golden chest next to the #30 step before firing the #20.1 turret.
Pull the last cart to fire the last strong enemy at the bottom.
All Peaks of Time Chapters