Cursed Realm is the new AFK Arena mode where players have to fight the boss and 5 small teams using different team formations to grab countless massive rewards. You can access to it via the Hellscape building inside the Guild section.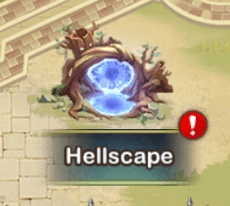 Players with a high Resonating Crystal level or high Resonating Crystal max level limit are eligible to enter the Cursed Realm.
You need to have numerous well-geared heroes to gain a decent amount of damage in this mode as you need 6 different teams, 5 for the mini enemy formations (Shadow Guards), and 1 for the final boss.
All the bosses in Cursed Realm are from Twisted Realms.
Building up 6 best formations based on hundreds of heroes could be a super difficult task for most players but don't worry, we have the best teams as well as budget Cursed Realm teams here for you!
Tap on the Boss Icon to go to each boss section faster:
Boss Appearance Order:

→

→

→

→

→

→

Players will face Kane first, then Ice Shemira after a few days, then the Grotesque Mage, Dune Destroyer, Burning Brute, and the last one is Demonic Entity. The cycle keeps rotating.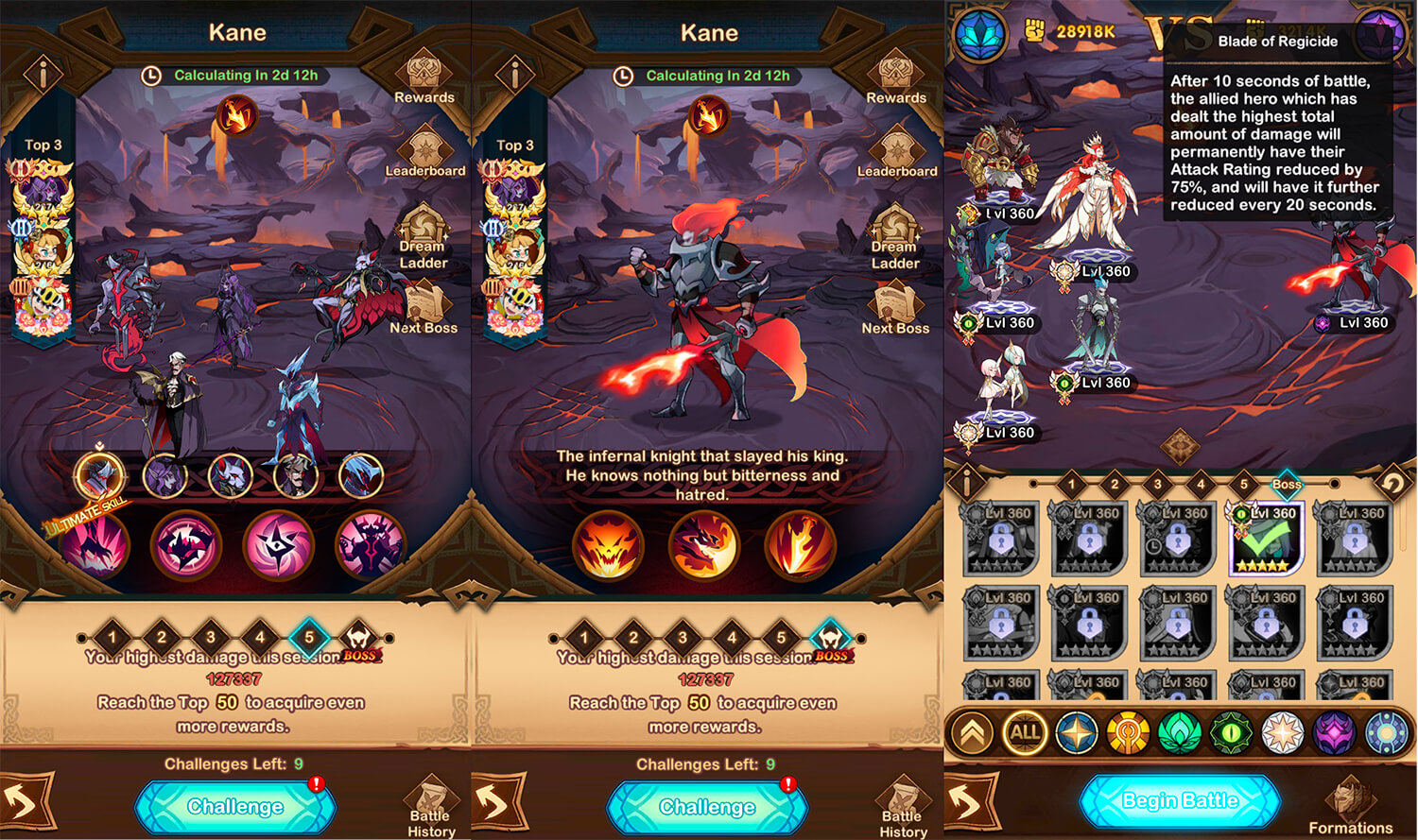 Best Cursed Realm Teams
By Tartaros
Notes: Artifacts are not important, but gear is, so don't forget to equip your heroes with their best gear.
How to read this Cursed Realm guide
BiS means Best in Slot. It is the best formation for most players. "Whale BiS" are usually formations that require a higher investment on heroes and/or pets to work well. "Kraken BiS" are formations for top players, these formations will probably not work for most players.
DOI mean Depending on Investment. It shows the average damage that this formation can deal for most players. Everything else you need to know is explained on the image.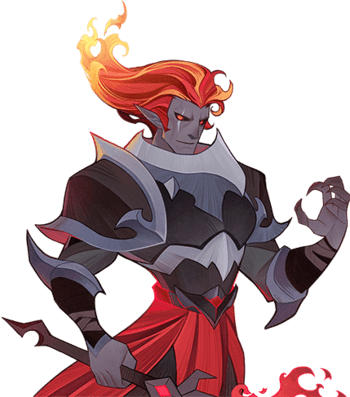 Kane Teams
Team Setup for Kane (Last update: June 11th, 2023)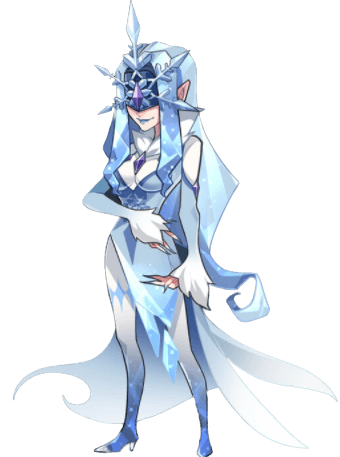 Ice Shemira Teams
Team Setup for Ice Shemira (Last update: June 18th, 2023)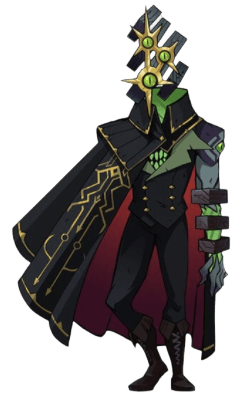 Idre The Grotesque Mage Teams
Team Setup for Grotesque Mage (Last update: May 14th, 2023)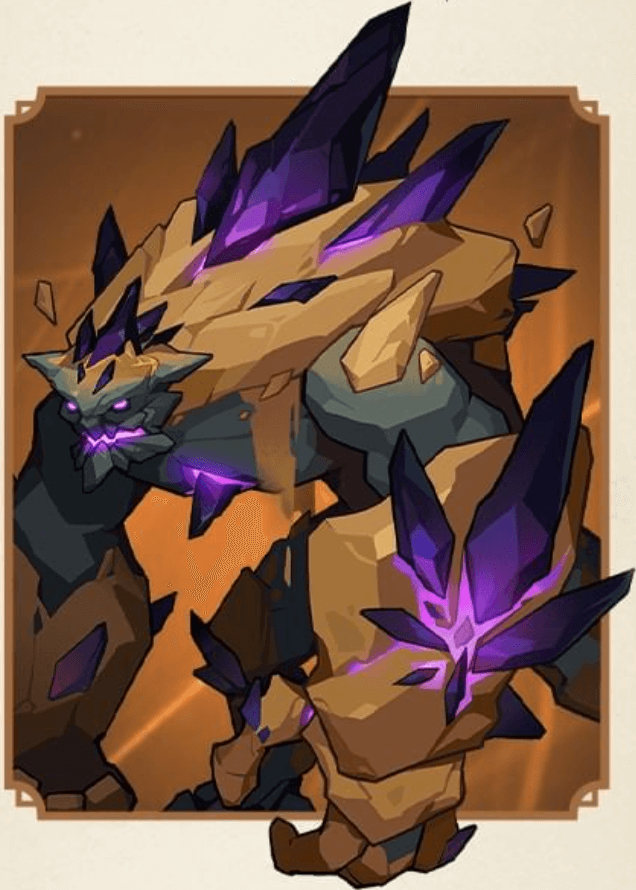 Dune Destroyer Teams
Team Setup for Dune Destroyer (Last update: May 22nd, 2023)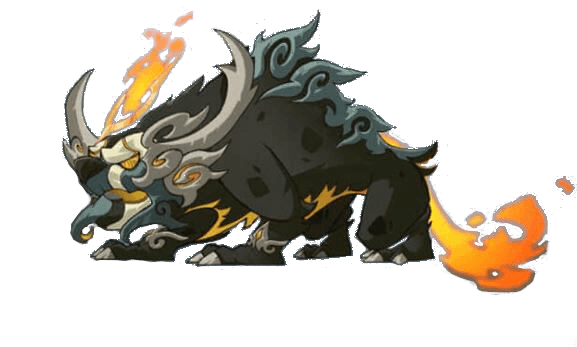 Burning Brute Teams
Team Setup for Burning Brute (Last update: May 28th, 2023)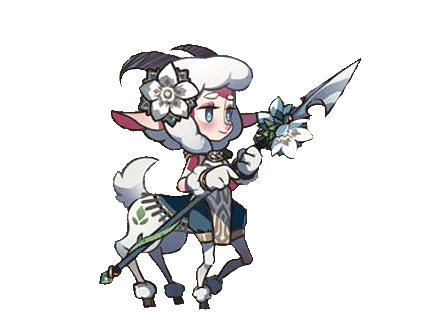 Demonic Entity
Team Setup for Demonic Entity (Last update: June 4th, 2023)

Cursed Realm Guide
1. The Cursed Realm opens once every 7 days.
2. All heroes within the Cursed Realm have a level of 360, their gear and tiers will remain unaffected. Heroes will not receive any Artifact or Union attribute and effect bonuses.
3. Players may only use mercenaries, dimensional heroes and heroes who are within the Resonating Crystal.
4. Only one mercenary may be used per formation within the Cursed Realm, however, the number of times that a mercenary can be used is unlimited.
5. Bosses and their Shadow Guards will stack attributes and grow stronger every time a certain amount of their health is lost.
6. Within each new Cursed Realm session, players are able to challenge bosses 10 times for free, after which the expenditure of diamonds will be required in order to continue challenging bosses. Players may challenge bosses a maximum of 199 times per session. One battle challenge attempt will be deducted each time a player enters a battle.
7. The final damage of each challenge is total sum of the damage dealt to bosses as well as the five Shadow Guard teams.
8. Only the highest recorded damage dealt throughout all boss challenges will count towards your final ranking. Your final ranking will be determined at the end of each session.
9. Rewards for every Cursed Realm shall be gradually sent to players' inboxes at the end of each event.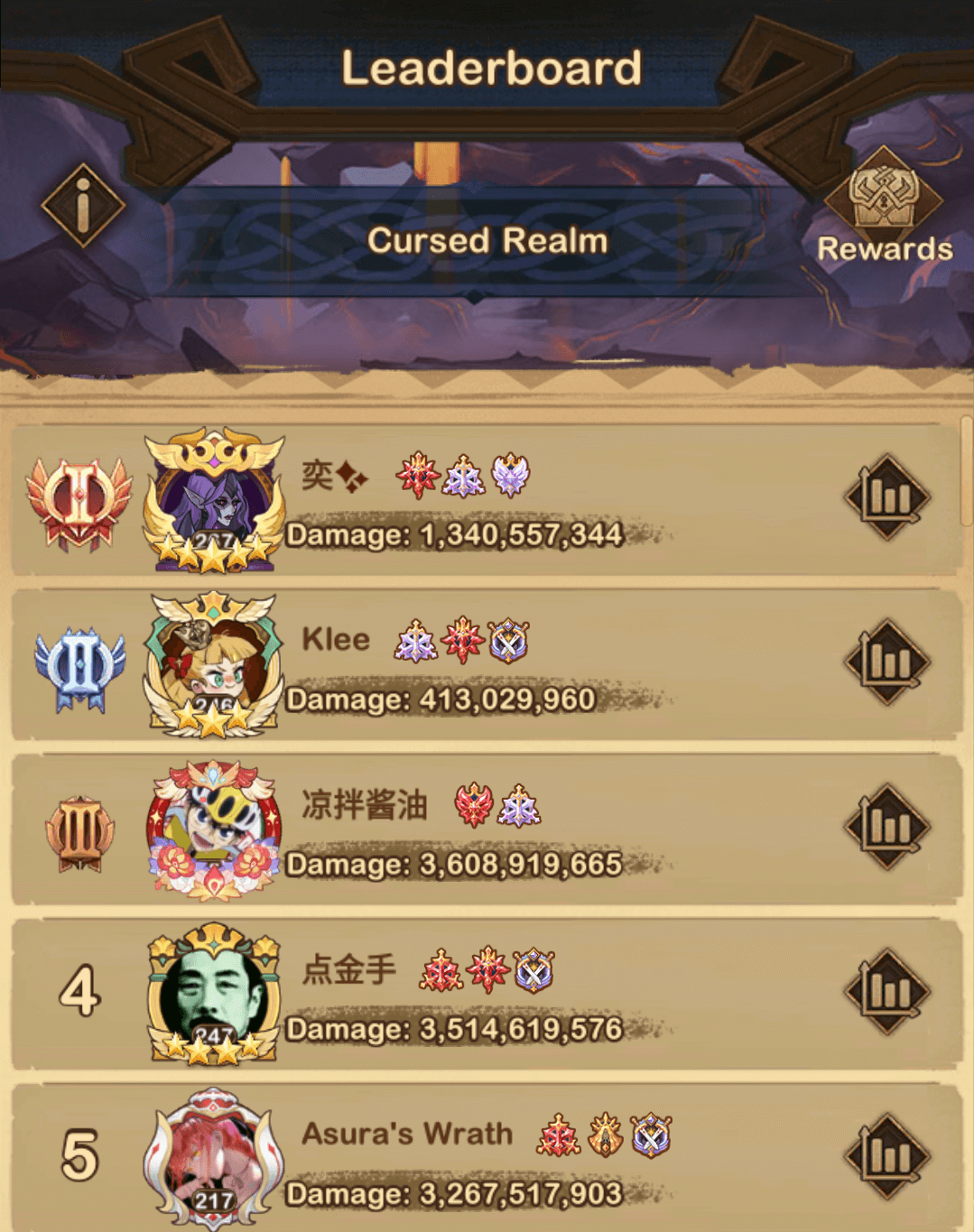 Cursed Realm Leaderboard
1. It is possible to view the replay of the battle in which other players achieved their highest damage record.
2. Rankings within the leaderboards are subject to constant changes, thus, leaderboard rewards will only be finalized at the end of the leaderboard session.
3. Individual Cursed Realm Leaderboard rewards will be gradually sent out via email once the season's rankings have been calculated.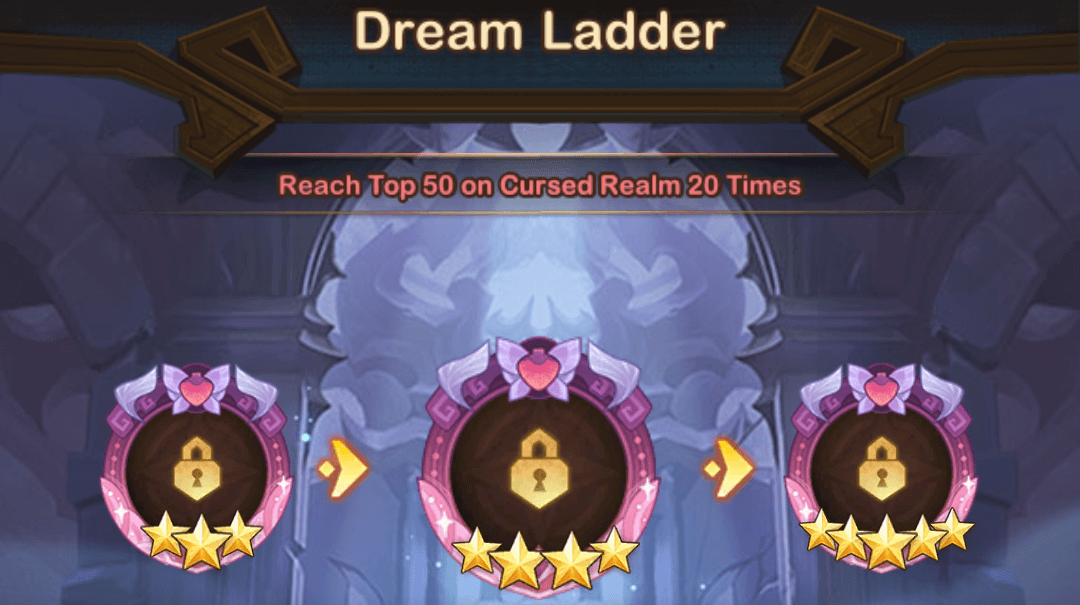 Cursed Glory Leaderboard: Dream Ladder
Get the special avatar frames by getting to the top on the Cursed Realm Leaderboard!
1. The Cursed Glory Leaderboard shows the Dream Ladder achievements of players across all servers.
2. Rankings are predominantly based upon the time that players acquire avatar frames. If players are equally ranked in terms of frame quantities, the player with the highest overall Combat Rating will claim the higher ranking.
3. Cursed Glory Leaderboard only displays top 100 players.
Story
The lives of mortals are wrought with suffering and hardship, as they find themselves in a perpetual war with their own desires.
Ezizh Hellborn knows this fact very well, and the "Cursed Realm" is the prison he has built to cage them in.
Ezizh allowed for these feeble human minds to run amok in this killing field. Some humans seek out the fantasies that satisfy their deepest desires within this dreamworld, while others drive themselves crazy by instead stumbling into never-ending nightmares.
Those who are left trapped within the nightmare find themselves merging into the nightmare, becoming a part of it. They are the victims of this curse, and also its executors.
Now it's your turn.