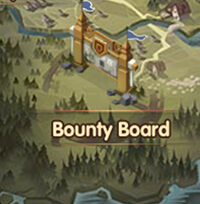 Help bring peace to the AFK Arena world by taking dangerous quests from the Bounty Board. You can either do the quest alone or using the help from your friends. The bounties are huge so make sure you don't miss new bounty quests every day!
The Bounty Board is located right in the South of the Dark Forest.
Quick Bounty Board Guide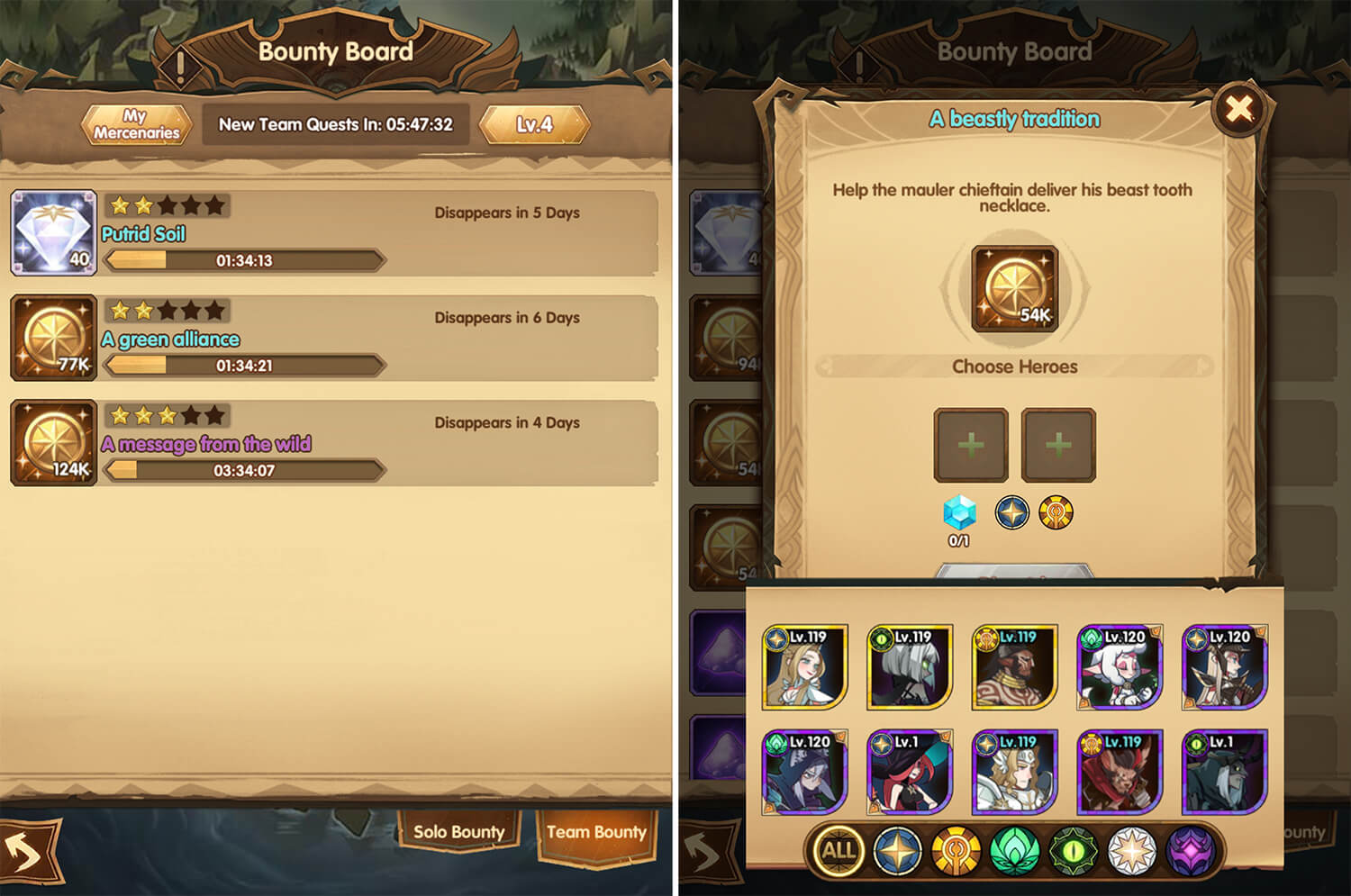 There are 2 kinds of bounty quests: Solo and Team Quests.

Every day, players can take a certain amount of bounty quests from the Bounty Board, depending on the Bounty Board Level. Open each quest and dispatch your Heroes to get the bounties.

Complete more quests to level up the Bounty Board level.

Depending on the quest, your Heroes must meet the requirements of the quests, which are Rarity and Factions.
Once a Hero undertaken a bounty, it is not available for the other bounties.

You can only get the rewards once you completed the Bounties.

If you want to get quests that have higher rewards, you always can refresh the waiting Quests for 50 Diamonds each time regardless of the quantity.

Quests reset every day at 00:00 GMT.

The amount of Solo Quests you can do every day is limited, depending on your Bounty Board Level.

The Team Quests can be accumulated. However, after 7 days, any quest still does not get completed, it will be removed from the board.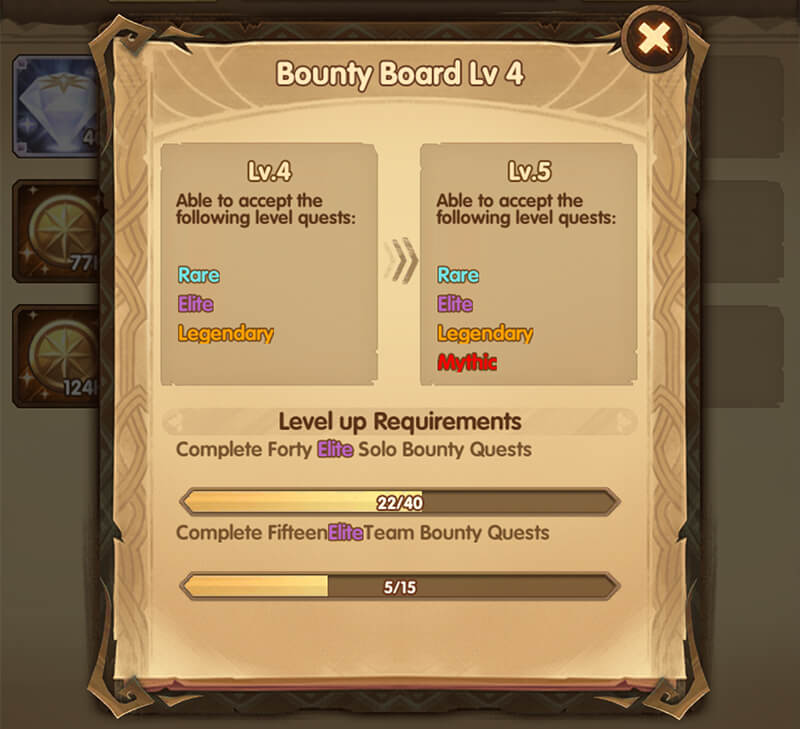 Bounty Board Level
This is where you can find all of the details regarding to your Bounty Board Level

The higher level your Bounty Board is, the more rewards you could get. However, remember that high level Bounty Boards require high tier Heroes to complete.
Complete more Elite Quests to unlock the new level!
My Mercenaries
This is where you can set the Heroes for helping your Friends and Guild Members.