The Abysmal Delves Map is the 14th map in the Peaks of Time series.
Below we have the full map of this chapter: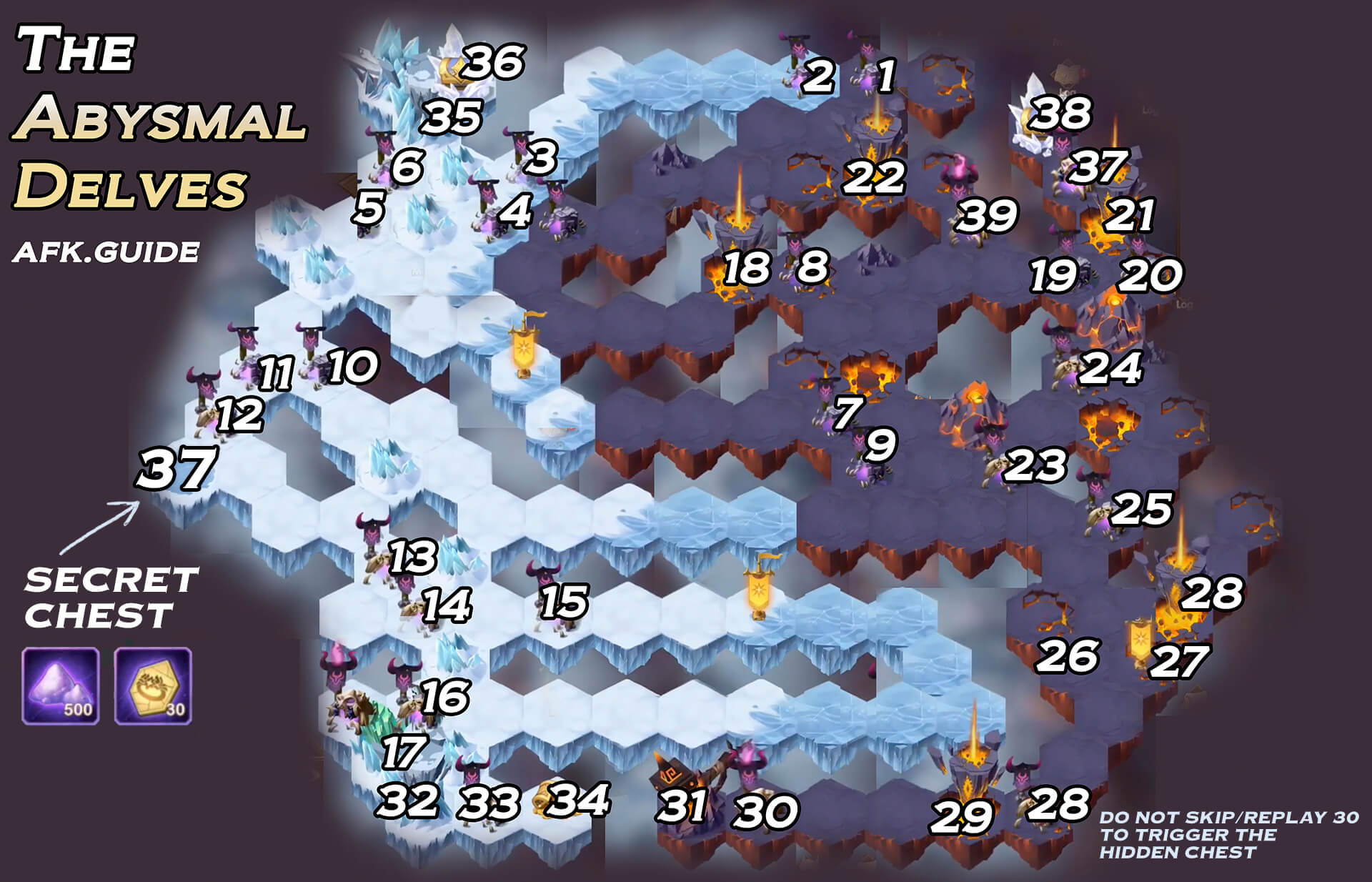 Instant Guide to The Abysmal Delves Map
The video below shows you the easiest way to defeat this chapter.
This map is actually very simple. There isn't any tricky move to win the map with ease. It is a pure power-based chapter. If you are lucky enough to obtain both Firebringer & Icebringer, you can beat this chapter pretty quickly with Shemira carrying your team.

Do not skip/restart the #30, either win or lose the battle, to trigger the hidden chest (#37).
Rewards
Mythic Item & Dura's Chalice of Vitality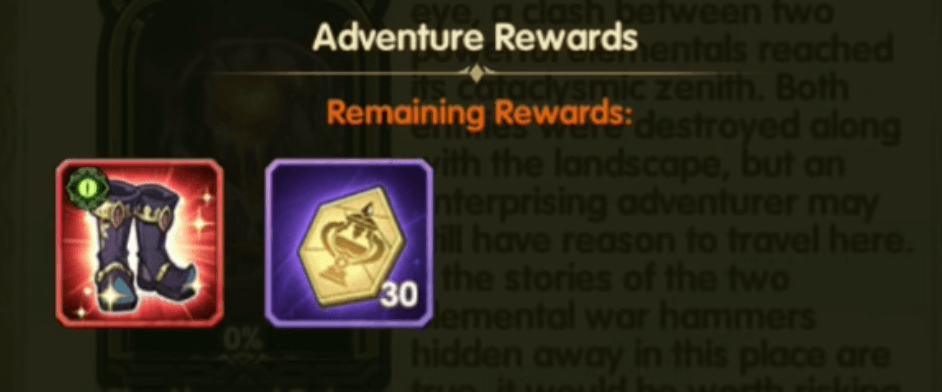 Other Peaks of Time Chapters