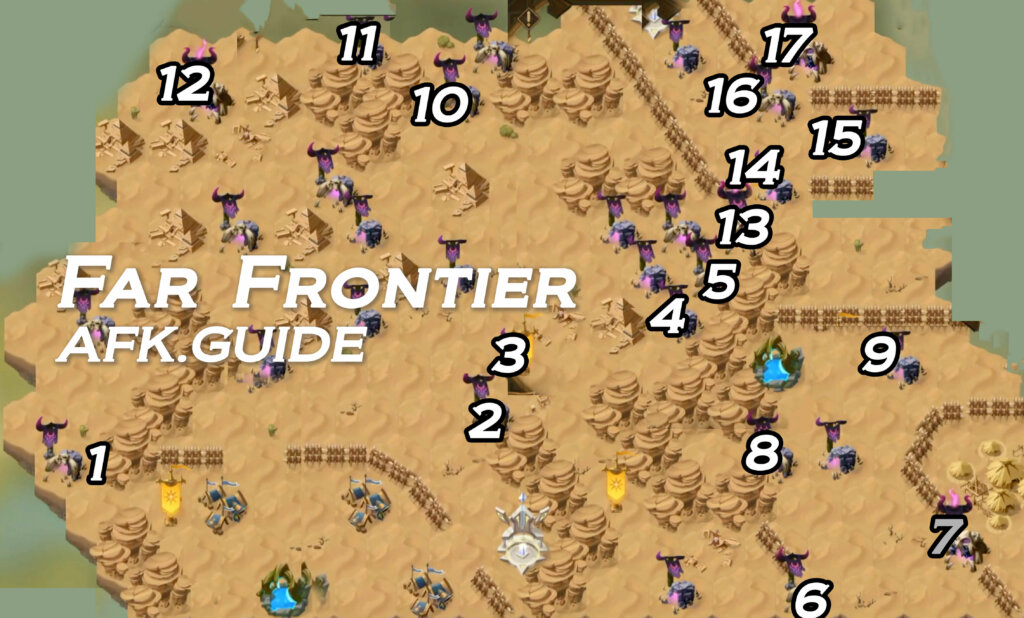 Far Frontier Map
The main objective of this Peaks of Time Map is the Chieft Enemies #12 #7 #13 and #17 camp. Once you beat all of them, you will win this map immediately.
However, it's actually a trap. If you go to any of them at the beginning, the enemies you face will be extremely strong and you simply just cannot beat it. And you will have to restart the chapter again.
Start getting mercenaries. Do not pick randomly, of course. Pick the ones that have the best synergy. You can get 3 free heroes in total here. If you don't see any great mercenary, restart the chapter then try again.
It's better to start slowly from the #1 camp and other weak camps. Build up your team, get more Relics to strengthen your team.

Defeat the #2 and #3 camps shows you a path to the village. Get to the village and defeat the #7 camp. This will weaken the enemy power.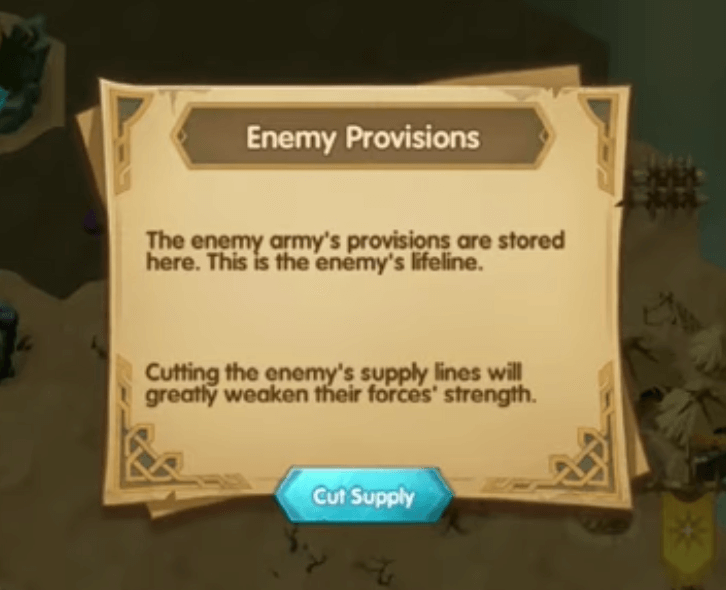 Keep collect as many Relics as you can from weak camps.
Once you have defeated the Chief Enemies, you will receive another Artifact, the Dura's Drape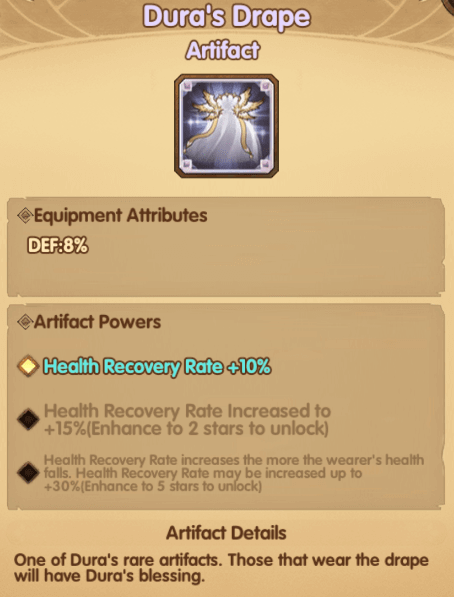 A powerful defensive artifact which can be used on your front-line Hero.
Watch the video below for more details:
All Peaks of Time Chapters