Gwyneth, the new AFK Arena Hero is finally here!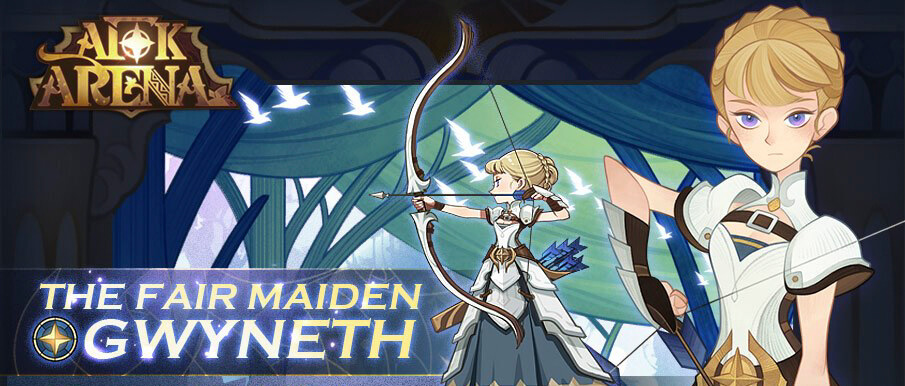 Gwyneth Skills
DIVINE ARROW
Gwyneth fires a divine arrow into the sky which splits into multiple arrows that then rain down upon the enemy half of the battlefield, dealing 170% damage to any enemies that are struck while also reducing their Accuracy by 40 for 12 seconds. This ability cannot be activated if the enemy side of the battlefield is empty.
FLAMING ARROW
Gwyneth's normal attacks will prioritize the enemy directly opposite her current position. Her normal attacks deal high damage and have a low attack frequency. Gwyneth's normal attacks have a 60% chance to become flaming arrows that burn the enemy for 40% damage per second over 5 seconds.
LIGHTNING ARROW
Normal attacks have a 60% chance to become lightning arrows that can damage multiple nearby enemies for 200% damage with chain lightning. Lightning arrows can also be combined with flaming arrows, allowing for the burning effect of the 'Flaming Arrow' ability to also affect multiple nearby enemies.
STRENGTH IN NUMBERS
Accuracy is raised by 50 and Crit Rating by 15% when there are no enemies in Gwyneth's immediate vicinity.