Satrana is the new AFK Arena hero, which will be introduced soon alongside with Antandra in the 1.23.01 update!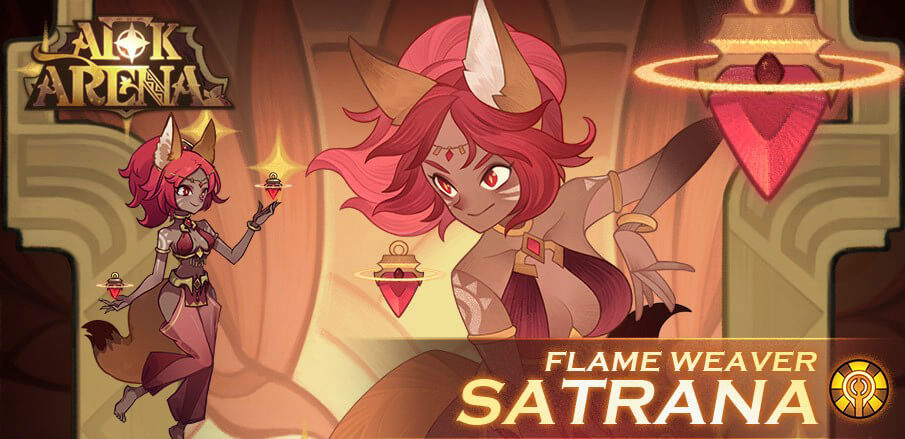 Satrana's Skills
FIRESEEDS
Satrana throws several fireseeds at the enemy with the highest Combat Rating, which stick to their body, the fireseeds are then triggered once the enemy's energy falls below 30%, resulting in a fiery explosion that causes 280% AoE damage to nearby enemies.
FLUTTER FLAME
A short and brutal attack that deals 15% damage 2 times to nearby enemies.
FIREDANCE
Satrana initiates a fire dance, causing flames to engulf her enemies multiple times for 80% damage per attack, with the final attack dealing 200% explosive damage. Satrana is also able to reduce 50% of the damage she receives while using this ability.
OVERFLOW
When Satrana is defeated, she loses control of her fireseeds, which fall to the ground and detonate after several moments, inflicting 250% damage on nearby enemies.