Do you hate it when your phone is heating like crazy and your battery is draining like hell after playing AFK for a while?
Stop abusing your phone, and start playing the game like a pro with AFK Arena PC! Access into the game with just a click when you are on your computer, and fully enjoy the graphics of the game (as well as some other extra functions that your phone doesn't have)!
There are several ways to play AFK Arena on your PC at the moment. However, in this article, we are going to show you the best and easiest way to fully enjoy the game right on your computers, laptops or even Mac devices.

How to download and play AFK Arena on PC?
Click the download button above then open the game installer.
Press next until the emulator shows up.
Log in with your Google ID to play AFK Arena!
Do note that, Bluestacks is the official partner of the game AFK Arena. You will never get banned for using Bluestacks playing the game. All sources saying that you might get banned are all fake.

As the game is primarily designed for playing on phones/tablets, most AFK-ARENA players do not know that the game can actually be played on PCs and laptops, including Mac devices, using Bluestacks, the best Android Emulator right now. Or you might have heard about the pc version of the game but you are not sure whether your low-end PC can handle the game, this article is for you!
Why you should use Bluestacks to play AFK Arena on PC & Mac
Ease of use: Simply press the download button above, open the file and then the installer will do all of the rest for you. You only need to use your Google ID to download AFK Arena and load your game progress, and that's all.
Extremely High Performance: The latest version of Bluestacks is currently improved a lot. While running on a computer with the same specs as Samsung Galaxy S9+, Bluestacks provides 6x faster performance. The new version is also 8x faster than Bluestacks 3.
Multi-tasks: You can easily play multiple games or even multiple accounts of the same game at once with ease. Switching them via the tabs menu at the top of the screen.
Simple UI: You couldn't find any emulator that has a simpler UI than Bluestacks. All of the most important functional buttons are placed at the bottom. The built-in tabs are extremely helpful so that you can easily switch between the running apps/games with ease.
Smart Keymapping: Bluestacks has a built-in keymapping system for all of the popular games. Switching between the windows in-game, summoning top tier Heroes, opening specific modes, buildings in the game using your keyboard is never easier than now!
1-Click Streaming: Are you a streamer? Or you just want to stream your game so that your friends can see you playing? Easy! Simply tap on the Streaming button, sign in with your streaming account (Twitch, Facebook, etc.) and start streaming!
Get the free rewards by simply doing copy&paste the AFK Arena codes!
Update: A lot of players asked: "Why wouldn't you play AFK Arena on computers using Emulators like NoxPlayer or MEmu Player?" – Well, As far as we know, Bluestacks is the only official partner of the game so far. Bluestacks is a well-known company, which was first introduced in 2009 (Alpha version). They keep updating their products every year, the new version of the emulator keeps getting released and functionally improved a lot. And most importantly, after testing a lot (couples of weeks), it is confirmed that the game can play super smoothly on most Low-end PCs. These are reasons why we recommend you to use Bluestacks for enjoying the game AFK Arena on your PC.
How to Download and Play AFK Arena PC
Follow these simple steps and have AFK Arena ready right on your PC under 3 minutes. Although this guide is written based on the Windows version of the game, All Mac users can also follow it as well!
1. Download Bluestacks 4 Installer
Firstly, you need to download the installer of the game via the button below. We will use it to install Bluestacks and AFK Arena.

The latest version of Bluestacks supports Windows 7/8/10 and any macOS version after 10.10. Also, ensure your computer matches the minimum system requirements of the emulator:
2. Let's Install The Bluestacks Emulator!
Open the installer file you have just downloaded from the step #1 above. Your file name should be something like BlueStacks-Installer_4.abcd.exe. Open it to start installing the game!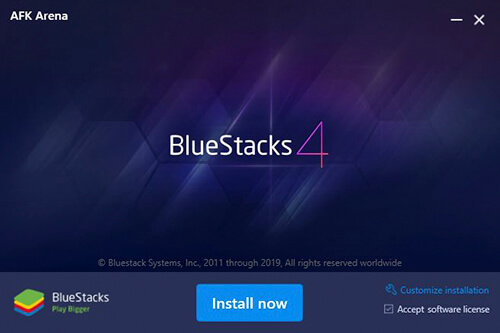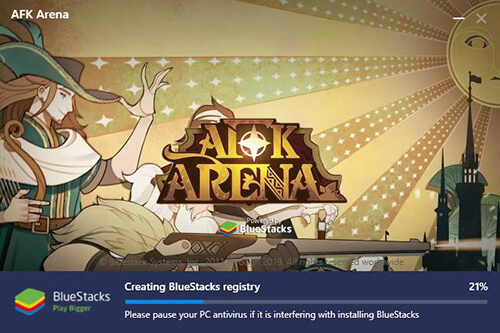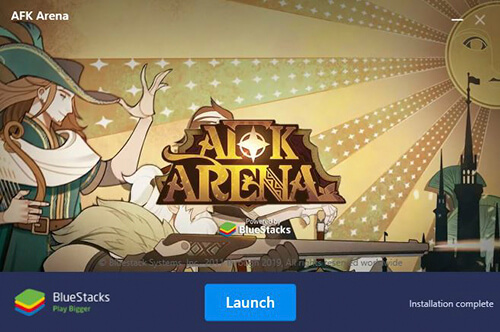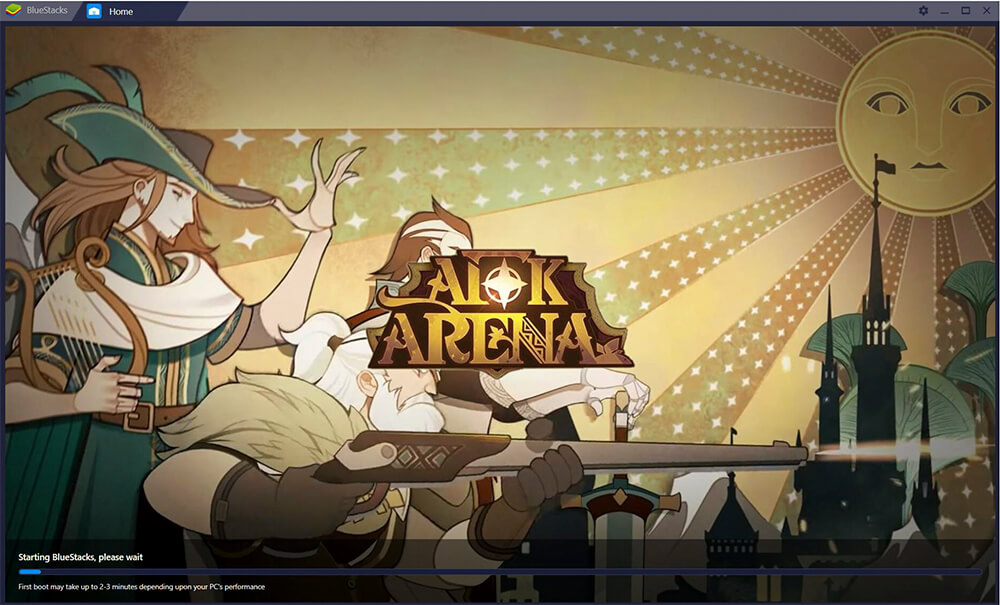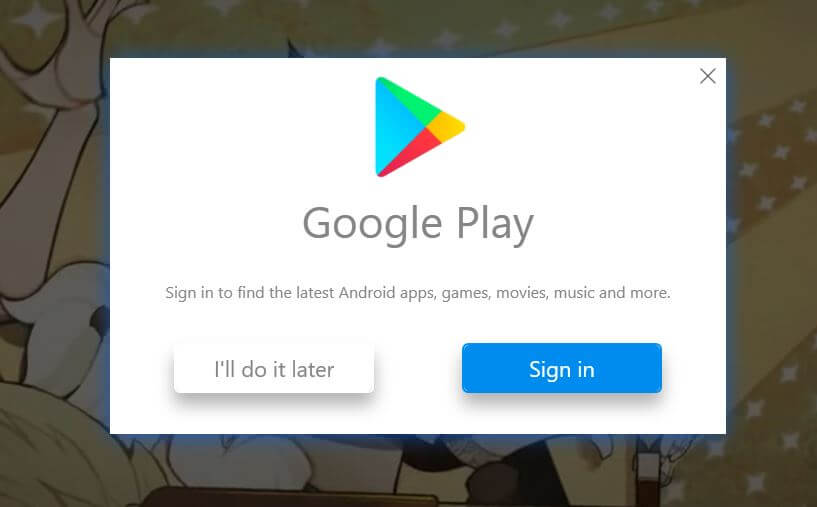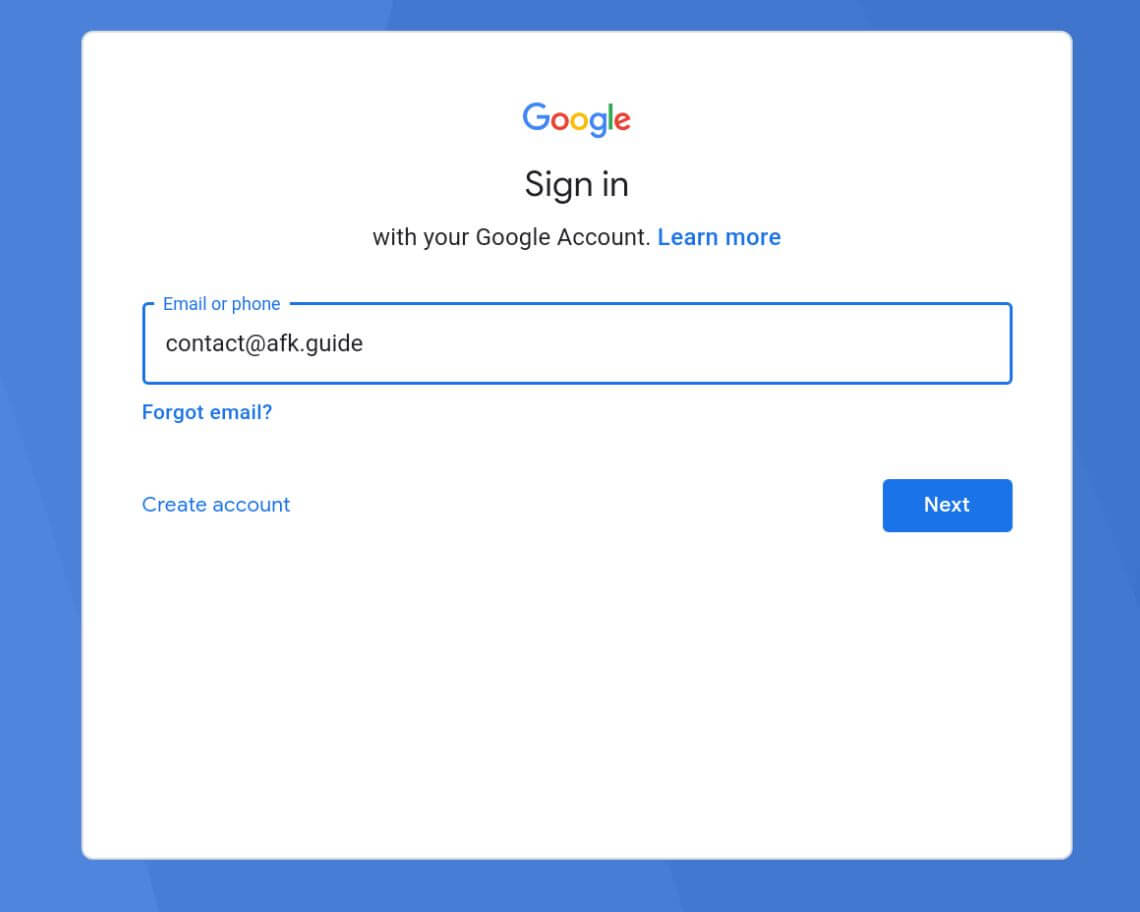 After successfully signing in using your Google account, press Start using Bluestacks and get to the next step of the tutorial, installing the game!
3. Downloading and Installing AFK Arena right on your PC!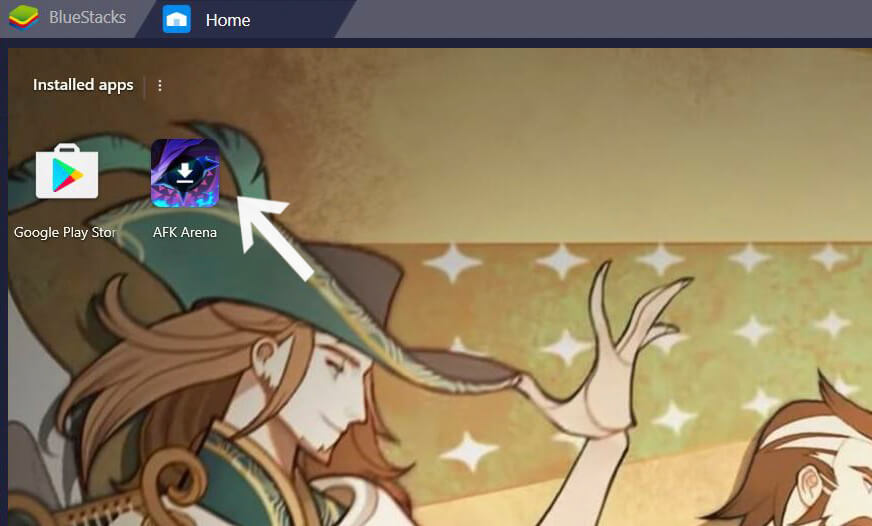 The Google Play download page of the game will show up like this: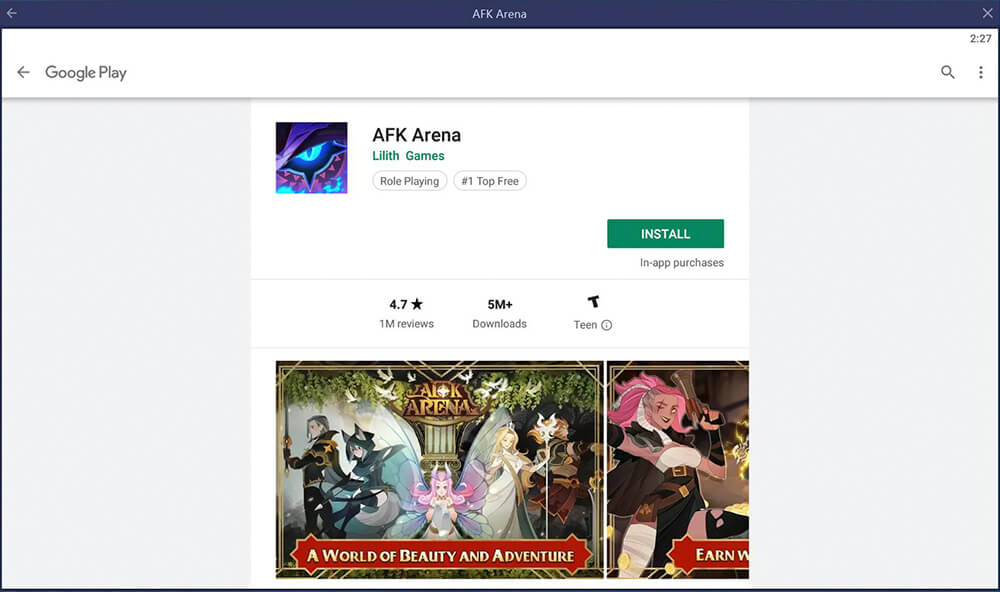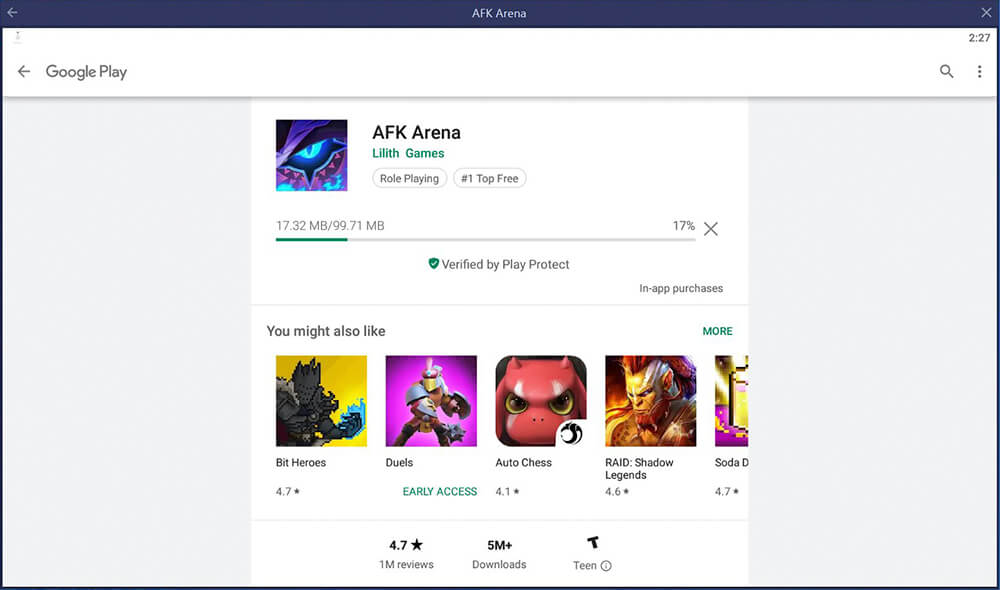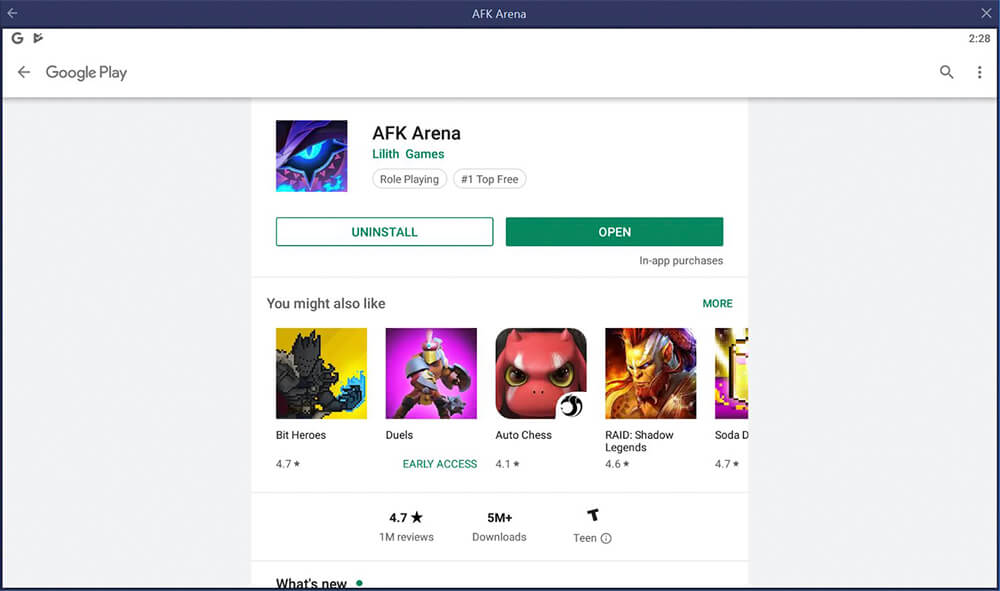 You can also find the game icon right on your PC's Desktop or on Bluestacks's main screen. Opening and playing the game is never easier than now!
4. Let's Play AFK Arena!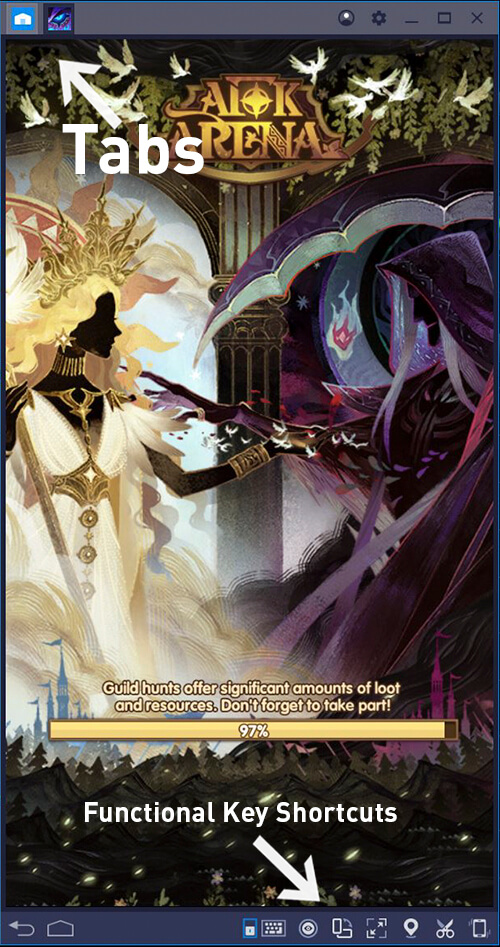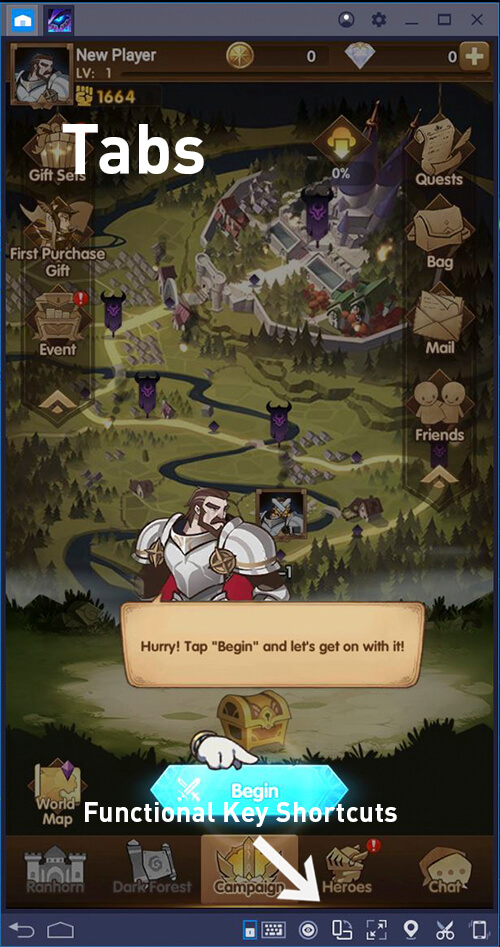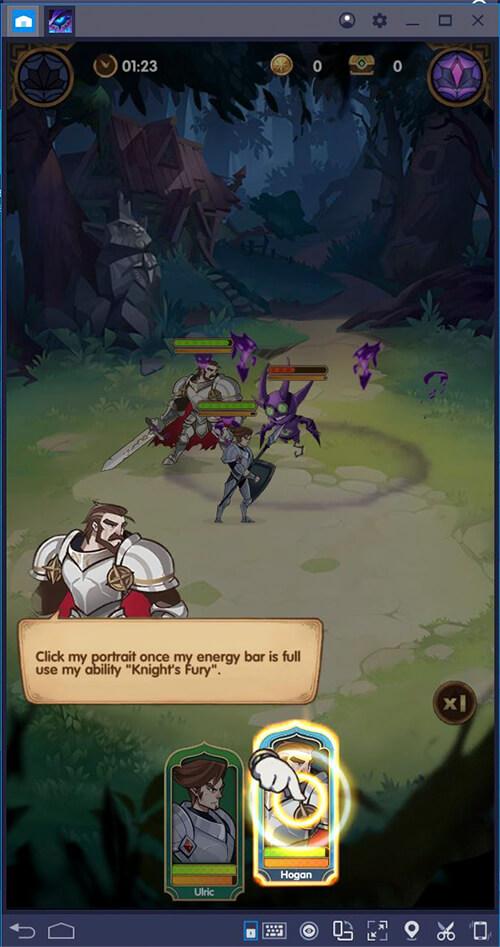 Skip the instruction If you have already played the game before. Finish some beginner's tutorial steps and then you can load your the game progress from your phones/tablets using your Facebook account or Google account.
If you haven't played the game before, make sure you link your game to your Facebook & Google account so that you won't lose the progress in the future.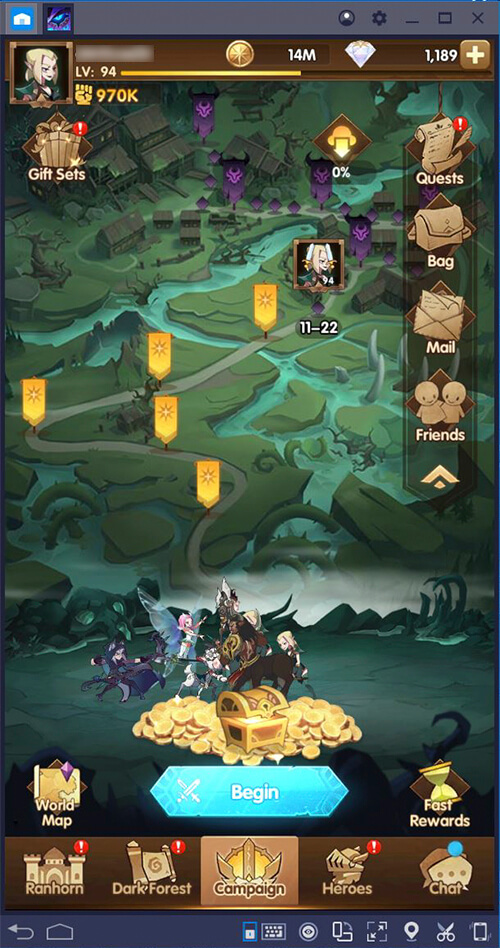 At first glance, you can easily notice that the game loads super fast, a lot faster than any phone or tablet can.
If you take a look at the Task Manager window on Windows or Activity Monitor on Mac, you can also see that Bluestacks takes just a small amount of resources whether you are running the game or not:

If you have any question regarding AFK Arena PC version, don't hesitate to make a comment down below. We will do our best to reply and help you out!

AFK Arena Controls on PC
As mentioned before, Bluestacks has the built-in key-mapping function for almost all games right now. And this game is no exception.
Gameplay
Skills
Action
Button
Action
Button
Pause
P
Hero 1 Ultimate
1
Auto Battle
A
Hero 2 Ultimate
2
Speed Multiplier
S
Hero 3 Ultimate
3
Allied Bonuses
Q
Hero 4 Ultimate
4
Enemy Bonuses
W
Hero 5 Ultimate
5
You can press Ctrl + Shift + H to see the instruction screen whenever you open the game. You can also easily edit the buttons with your desired key with ease.

Quick Review for AFK Arena PC Version
There is a lot of problems associated with gacha games. For me, they become totally annoying when they use pay-to-win schemes, take so much of your time, or on other cases, are too horny. While I found those problems in some gacha games, that does not seem to be the case with AFK Arena. On the contrary, it offers an interesting twist which you might find attractive. It has similar mechanics to those of idle games (which I would say is the total opposite of gacha games). I find AFK Arena to be a bit friendlier and more interesting in what would considered to be an exploitative genre.
The Adventure
AFK Arena on computers allows you to collect different fantasy heroes. You are then allowed to send them into battles or even party with them. You collect your fantasy heroes following traditional gacha mechanics, similar to what you see in Fire Emblem Heroes, with the difference that the fights are not what you describe as "active". All you have to do is hit a button, which sets the battle into motion. Then a tap here would activate powers when these are ready (you also have the option to auto activate these by the way).
Some commented that this is reminiscent of the game Idle Champions, with the twist of social hooks, daily quests, and resource grind of popular rpgs like Knights Chronicle. When not in battle, there are other things that you could be working on or unlocking, which is how AFK Arena keeps you locked into the game.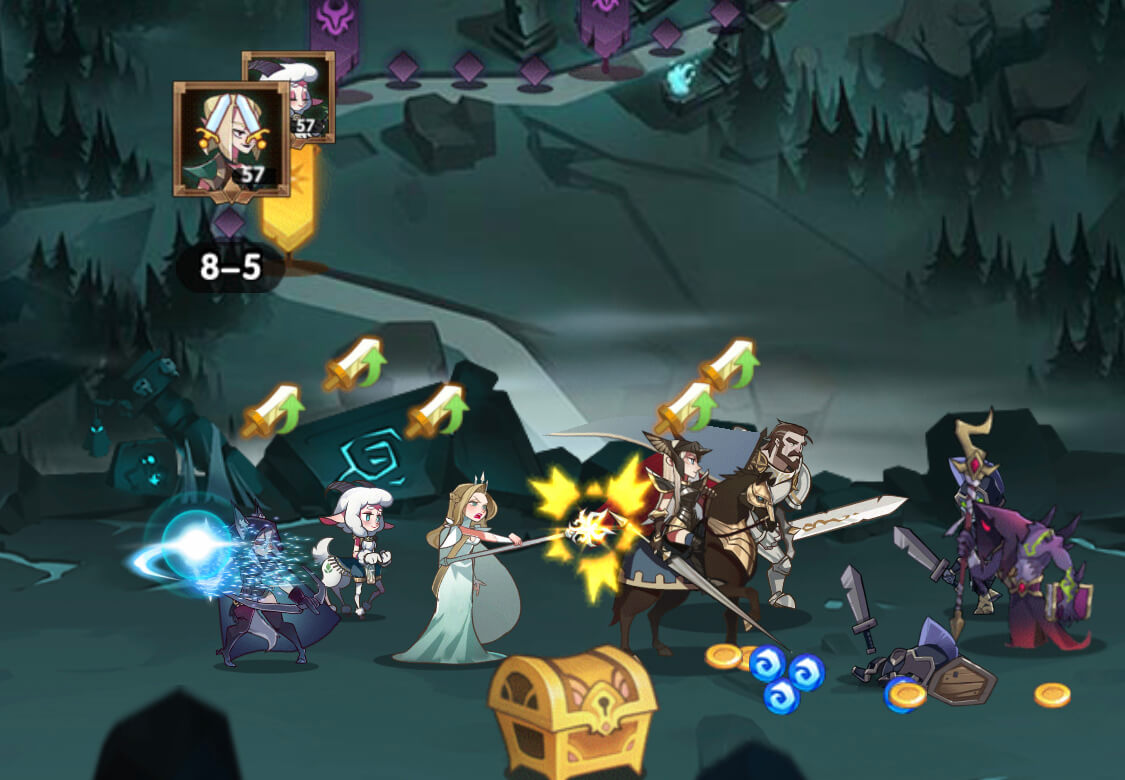 Play Whenever You Want!
AFK Arena may have sounded like an uninteresting gacha game. This may be true in a lot of ways. But how come this is successful nonetheless? The secret may be being because it lets people play at the time that they feel like it, unlike other games that require so much of your time. Take your cue from its title. It churns out currency for you whether you are fully engaged in the game or not.
While it is true that there is a limit on how much rewards you can get from the AFK Arena, it is still obvious that compared to other gacha games, it is much easier to keep up. With the traditional gacha games, you need to be on timed events as well as perform daily quest requirements, requiring several hours of your time each and every single day. While AFK Arena on the other hand will only ask you to spend around 30 minutes each day to keep on top of the game's grind.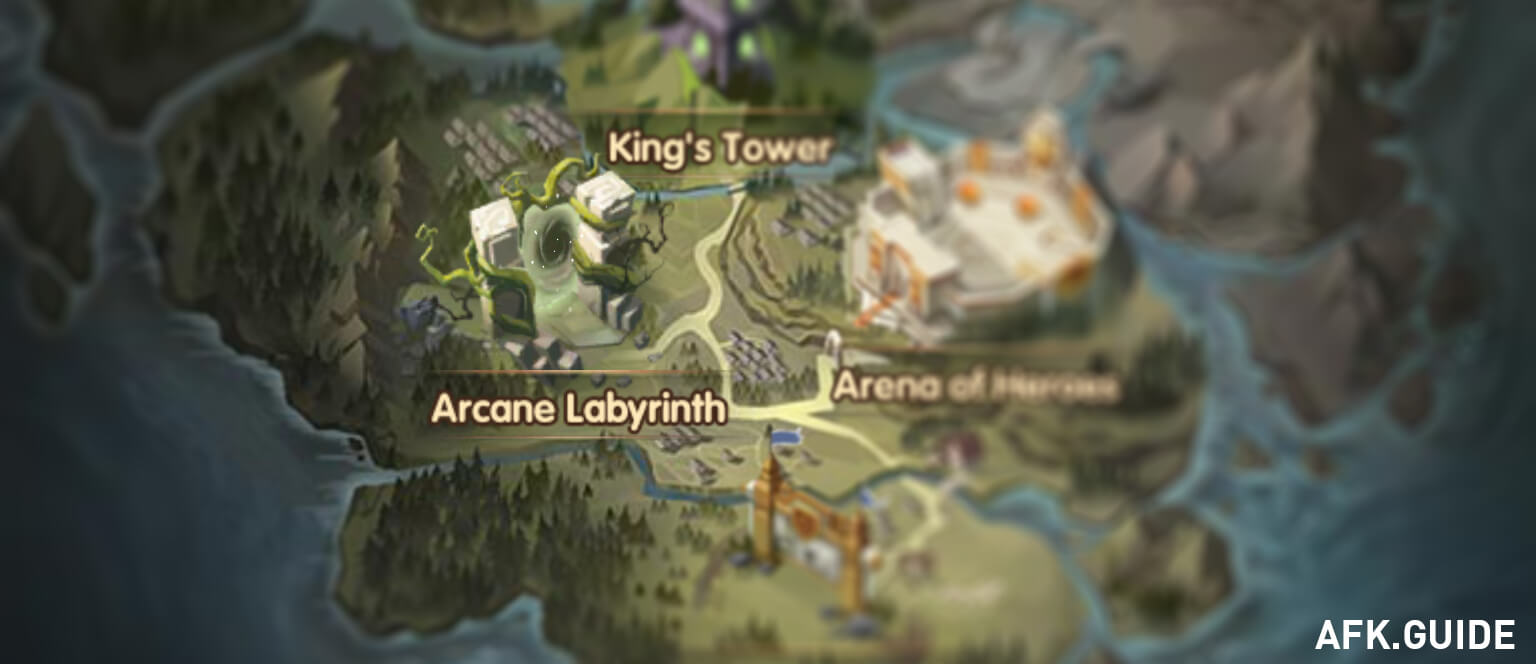 It's An Idle Game
AFK Arena version on pc is an intriguing game for gacha game fans because of its tamed nature, more so for those who have has negative experience with games that came with more intense titles. This would probably only appeal to audience who already played gacha games in the past.
It has the same tricks similar to what you can find in Dragalia Lost, with the difference that you spend lesser amount of time. Some would say that they can play this game while waiting on the bus or while waiting for commercial to be done on TV. It does come with nice art and animations, so it somewhat makes you feel accomplished as a gamer while collecting your idle rewards.
Conclusion
The AFK Arena PC version combines the appeal of gacha games and idle games. It's a monetized free-to-play game. For those who welcome games as distractions during idle times, this is something that you definitely ought to try.