Heroes of Esperia, the new PvP feature, is coming soon to the AFK Arena world! Let's take a look at this new Arena of Heroes battleground guys!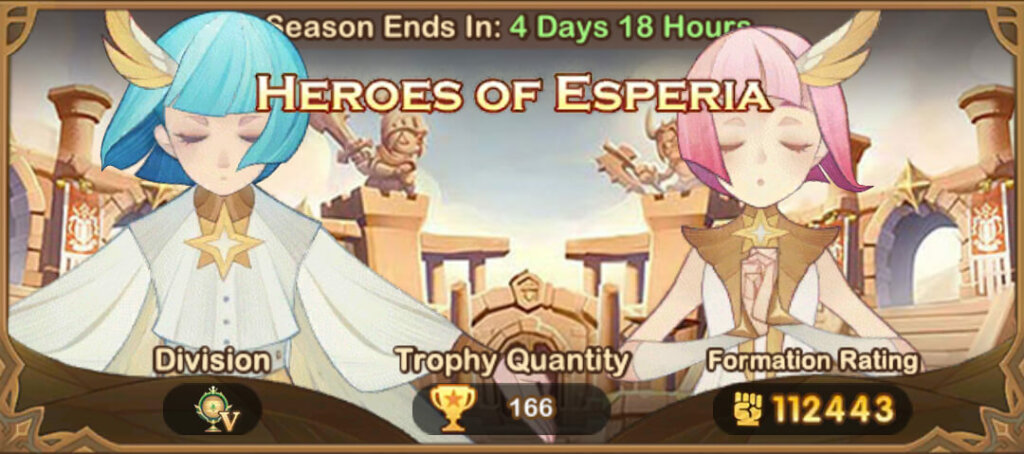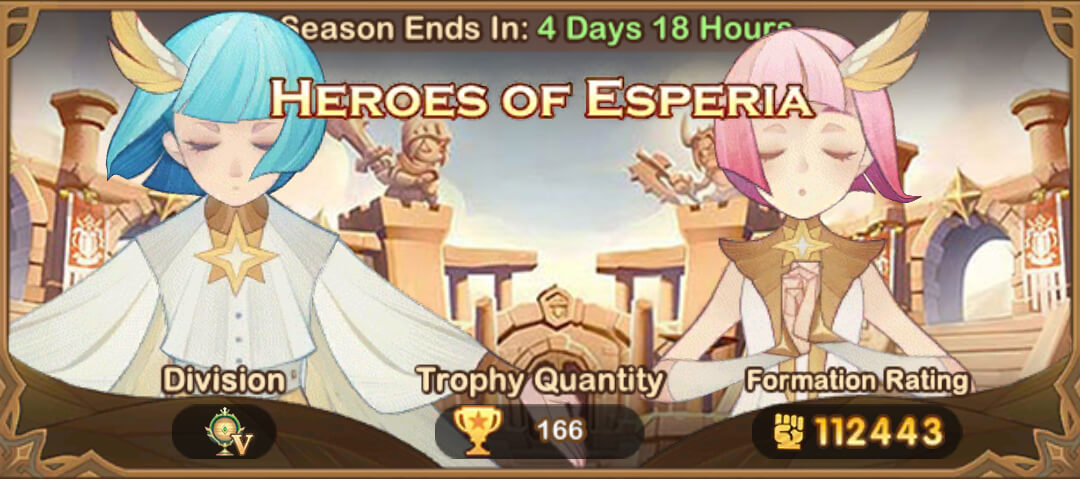 Best Tips for Heroes of Esperia
Tips shared by jsunv2
Set and double-check your formations. At first glance, you would think they are your tournament teams but they are actually not.
Wait till the end of the day to do the battles. You can always find easy opponents at the end of the day.
Fight when the daily reset is about to happen & when it resets for the best chance of getting into the higher rank.
You can get deranked if you get 5 losses.
The first refresh is free. The next ones cost 50 Diamonds each.
What is Heroes of Esperia?
Heroes of Esperia is a new PvP game mode and designed with the league competition style.
There are 6 league divisions: Bronze, Silver, Gold, Diamond, Master & Legend. To get higher ranking and get into a higher league, players need to earn more trophies. Higher leagues equal better rewards.
Players challenge other players in the same league divisions.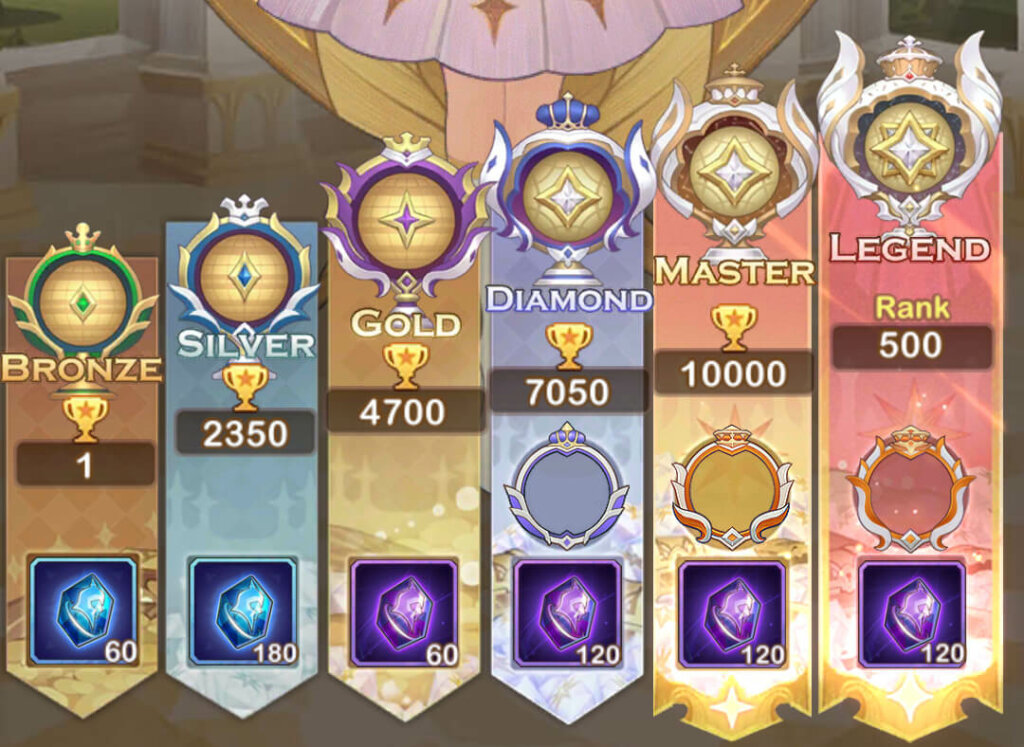 Players in the Masters league can challenge players in the Legends league and If they win, they can get into the Legends league. Trophy counts do not get affected in this kind of matchup.
When a player in the Legends league defeats another one who has a higher ranking, they will immediately swap their positions. Who have lower rankings will have the chance of getting defeated by players in the Masters league.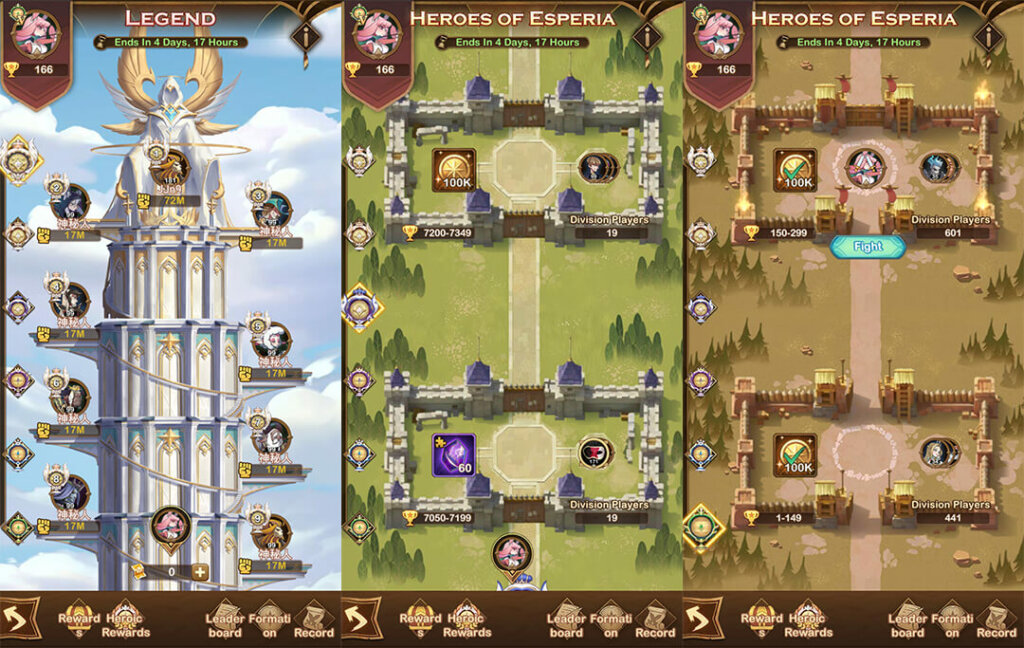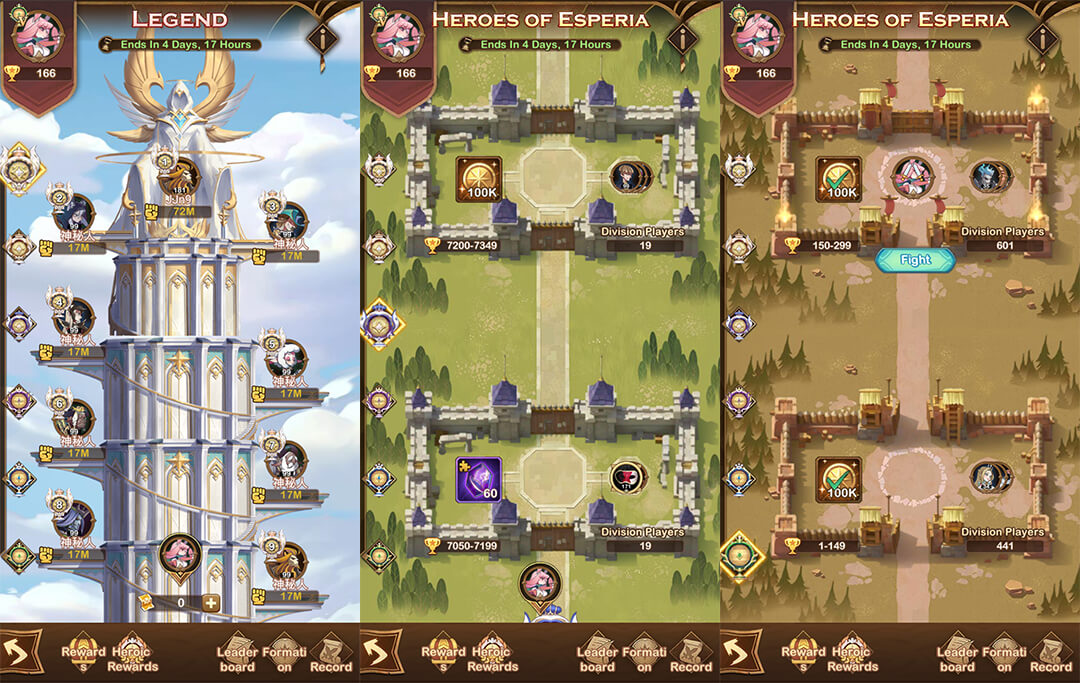 At the beginning of a new season, rankings are determined based on player combat ratings.
Each formation must contain at least one Hero. When getting into higher leagues, players will be required to submit more team formations for Best-of-three matches. To manage the formations, press the Formation button in the Heroes of Esperia screen.
Heroes of Esperia Season Rewards
At the end of the season, players in each league division will receive the corresponding rewards, containing Hero Soulstones and Honor Experience.

Honor Experience can be used to raise a player's honor level and unlock rewards such as avatar frames, etc. as shown below: