Below are the best working AFK Arena Guild Trial teams for the current challenge.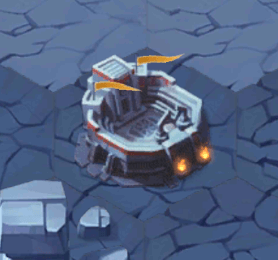 I felt it would be better not to share them here first due to the nature of this event, where people compete for the best score with the same condition. However, I believed that people would share these somewhere else on the internet, and there were a lot of great players out there being able to find much better teams, so here we go!
For the Bountiful Trials guide, please visit this page.
Best Guild Trials Teams
Lavatune – Abyssal Rocker

Lady Simona – Bell Ringer

Awakened Shemira – The Soulreaver

Robin Hood – The Heroic Bandit

Jerome – Commander of the Waves

Awakened Lyca – The Dawnbringer

Lucilla – Maiden of Dusk

Liberta – Scion of Dawn

Naroko – The Dune Gremlin

Ivan – The Bonesmith

Awakened Safiya – Maestro of Power

Trishea – The Stargazers

Daemia – Lady of Summer

Ginneas – Heart of Moltenflow

Awakened Athalia – Harbinger of Truth

Rem – The Demon Maid

Emilia – Spiritual Arts User


Crassio – The Vagabond Blade

Maetria – Duskfeather

Edwin – The Usurper

Olgath – The Baneblast

Tamrus – The Jungleroamer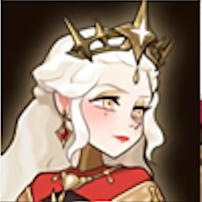 Awakened Belinda – Spark of Hope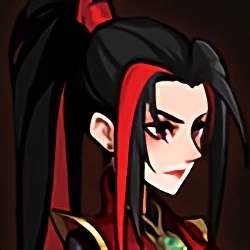 Mulan – The Iron Magnolia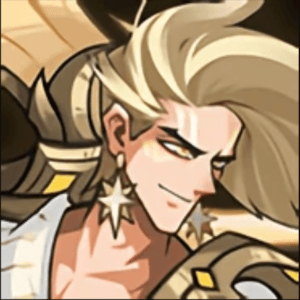 Veithael – The Shining Sword

Palmer – Luminous Archbishop

Salaki – The Cursebearer

Awakened Baden – Knight of Blight

Nevanthi – The Green Lady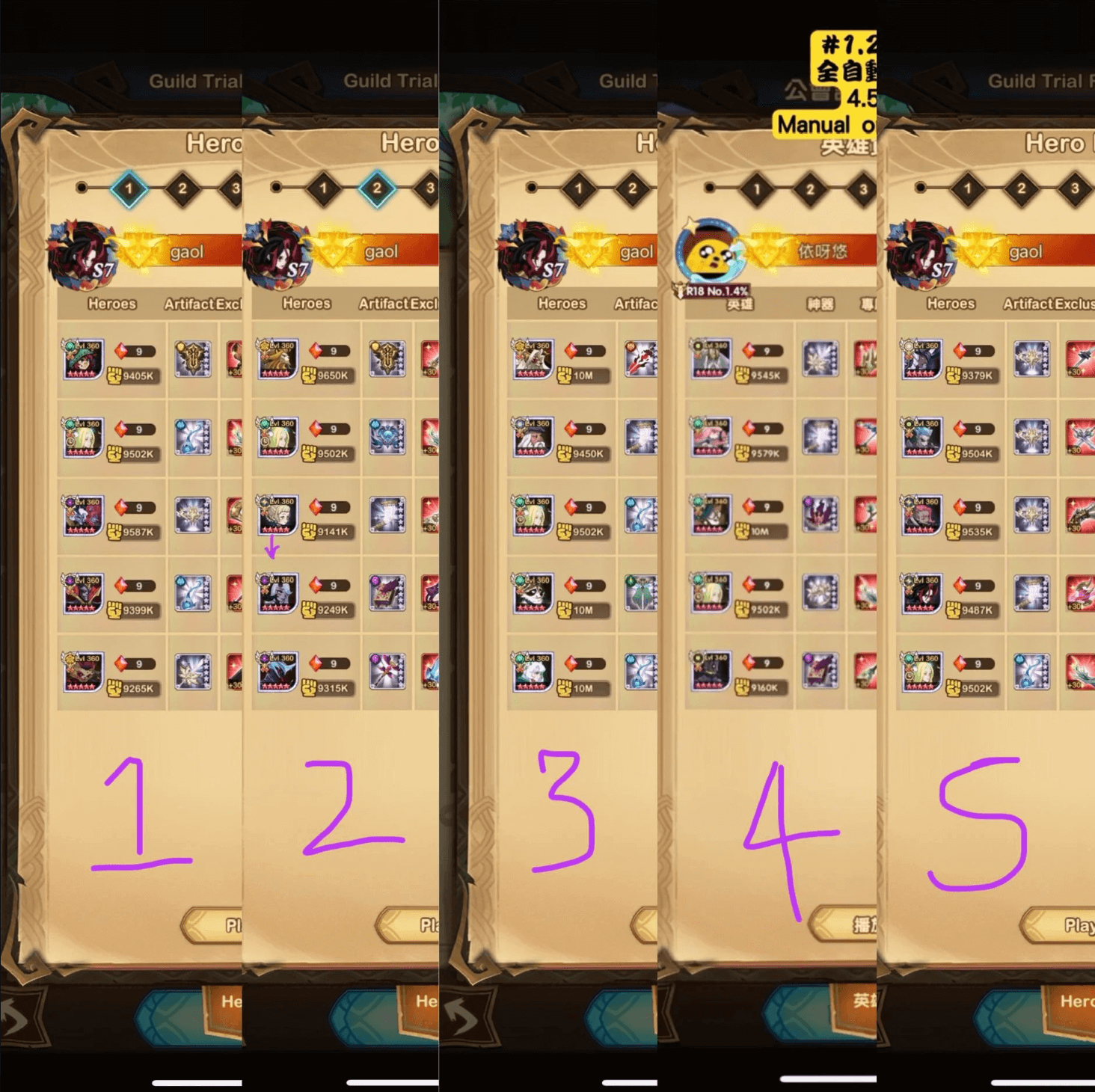 Canisa and Ruke – Chimera of Ire

Awakened Solise – Water Animator
Tarnos – The Atoner

Eorin – The Forest Sting

Joan of Arc
Level 647 and Bonus 650
Full Auto

Awakened Brutus
Kalene

Anasta
Level 670
Full Auto
Note:

If you want to use team 5 without Zolrath, you should use the following team.

1. Thoran(Dura's Eye) 2. Lorsan(Warden of the Arcane) 3. Pippa(Call) 4. Anasta(Dura's Chalice of Vitality) 5. Oden(Call)

Sonja
Level 656 – 661
Full Auto
The guide in this video will probably get you to 656, but the pictures below will get you to 661.

Vyloris

Oku

Audrae

Alaro
Level 534
Fight #1: Turn OFF Auto after Haelus ult (1:17) then turn auto on at 1:13 so that Eironn and Skriath can ulti at once.
Fight #4: Turn OFF auto until 1:12 (after Fawkes ult).
Fight #2, 3, 5: Full Auto
Awakened Ezizh
Level 538
Full Auto
Fight #5: Turn off Auto, turn on Thoran ult at 1:20, and then turn AUTO on.
Fane
Level 520
Full Auto
Shared by DJ-McMuffin-Gaming
Melusina (Baba Yaga)
Level 530
Full Auto
Shared by DJ-McMuffin-Gaming

Scarlet
Level 550
Battle 1, 4, 5: Full Auto
Battle 2:

Turn off auto at 1:19
Click Leonardo ulti at 1:15
1:10 Tasi → Raku → Scarlet
1:07: Mishka
Auto ON
1:00 Auto OFF
00:52: Auto ON

Battle 3:

Start with Auto ON until 01:15 (after Lucretia ulti)
01:08 Auto ON

Gameplay Video: Below
Shared by DJ-McMuffin-Gaming

Astar
Level 550
Battle 1: Turn auto off until 1:22
Battle 2: Turn auto off after Mortas ult. Then turn on Auto at 1:14
Battle 3: Turn auto aff after Leonardo ult. Use other hero ultimates manually when they are ready (except Raku). Only use Raku Ultimate 1 time at 00:56 when enemies are on low HP.
Battle 4 and 5 are auto.
Gameplay Video: Below
Shared by DJ-McMuffin-Gaming

Framton
Level 526
Battle #1, #2, #3, #5: Full Auto
Battle #4: Turn off Auto until early 1:14 (so that Thoran can use his Ultimate)
Gameplay Video: Below
Shared by DJ-McMuffin-Gaming

Treznor
Level 545
Battle #1, #2, #4: Full Auto
Battle #3: Turn Auto on until Rosaline ulti at 1:11 → Wait until 1:09 and turn Auto on.
Battle #5:

Turn Auto on until Mishka ulti at 1:13
1:05: Use Mishka's Ultimate.
00:59: Use Raku, Treznor, Zolrath ulti (following that order) → turn Auto on
00:54: Turn Auto off after Mishka ulti.
00:41: Use Mishka + Raku + Ferael Ulti.
Save Raku ultimate ulti the enemy is low HP.

Gameplay: Below
Shared by DJ-McMuffin-Gaming

Mishka
Level 525
Full Auto
Thoran Battle: Use Thoran's Ultimate at 1:17 then use Lorsan immediately. After that, Auto All.
Shared by GlitchedJumper

Leonardo

Granit
Level 550
Credits: DJ-McMuffin-Gaming
Zikis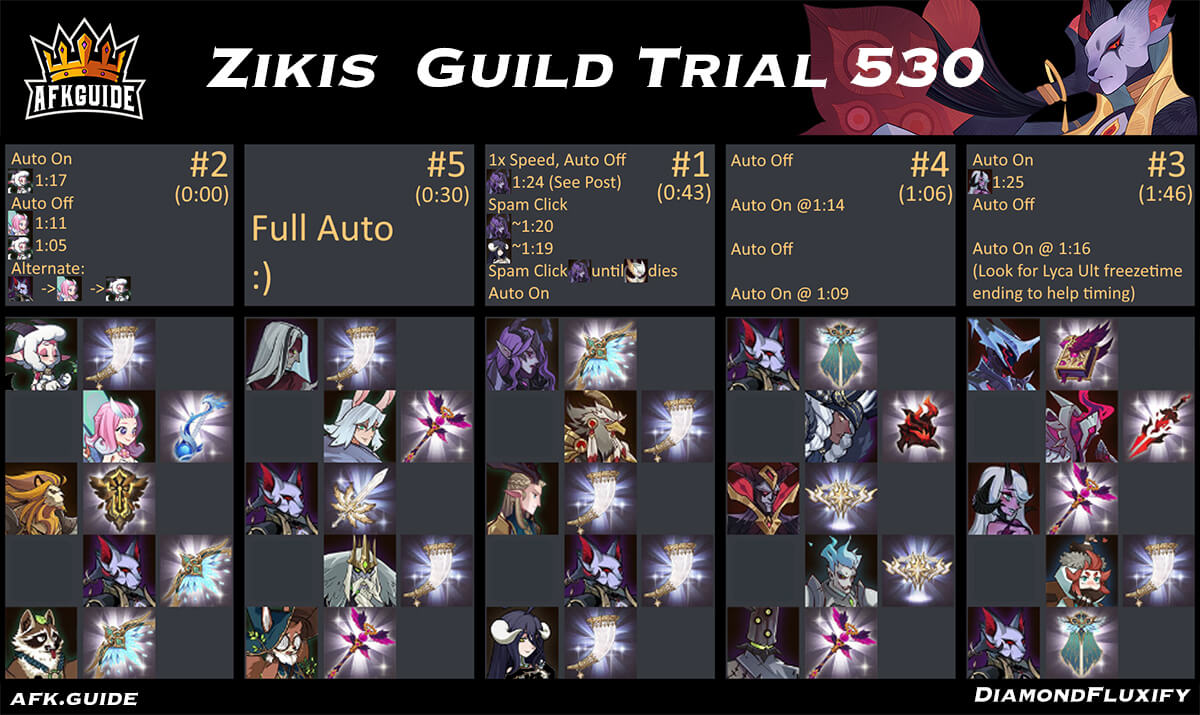 Morrow
Source: Arcturus – Guild Anarchy
Challenge Lvl: 540
Time Taken: 03:42
New Mode: Guild Trial Mode
This is the new exciting event where you and your Guild members can use heroes from the Guild shared hero bag to defeat the preset enemy formations and get high scores.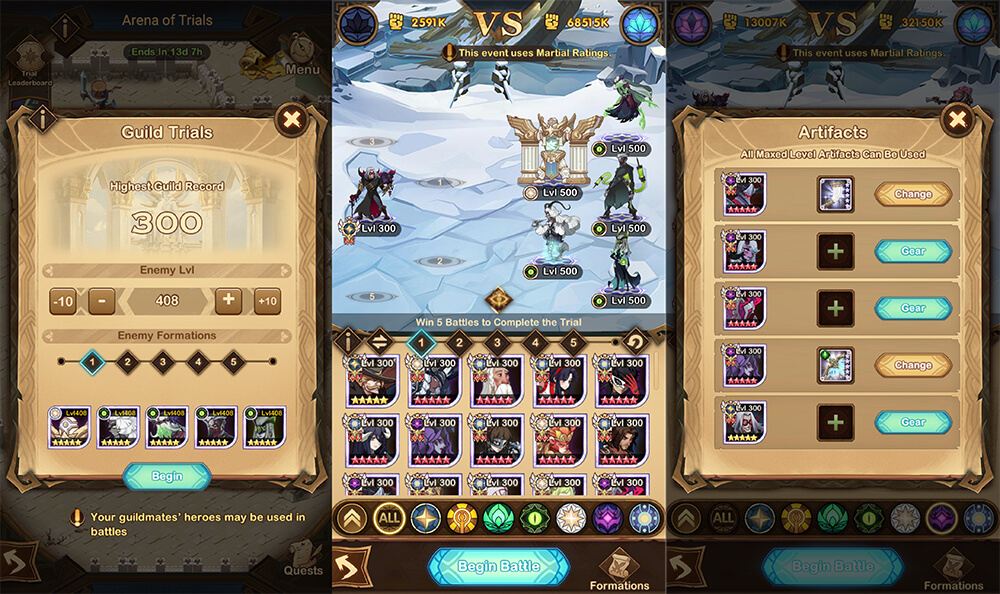 Defeat 5 enemy preset formations.
Players can set the enemy level. The higher it is, the more points you get.
This event uses the Martial Ratings.
Pick the right Artifact for each hero!
During Guild Trials, guild members' heroes that have reached Legendary+ may be used by all guild members.
Duplicate heroes cannot be used, only the hero with the highest Combat Rating within the guild can be used.
Players that do not belong to a guild are unable to view Guild Trial Formations.
This event has a duration of 14 days. After the event has ended, players may still continue to test formations but shall not receive any rewards.
This event is located inside the Arena of Trials.
Guild Trials Rewards: