This is the step-by-step guide for Cinder Grottoes, which is available in the new Wandering Balloon section of Peaks of Time!
The map requires players to get to at least Chapter 29-20 to open. You also need to complete at least 60% of the "The Dusty Barrens" in order to play this map.
Simply follow our guide map below to finish the adventure.
Cinder Grottoes


(Peaks of Time / Wandering Balloon)
The Teleport Hub can be used to push/move the Teleport Exit in a straight line. The Teleport Exit will only stop once the path is blocked by an obstacle.
The final boss is 5x Ezizh team, easy to defeat.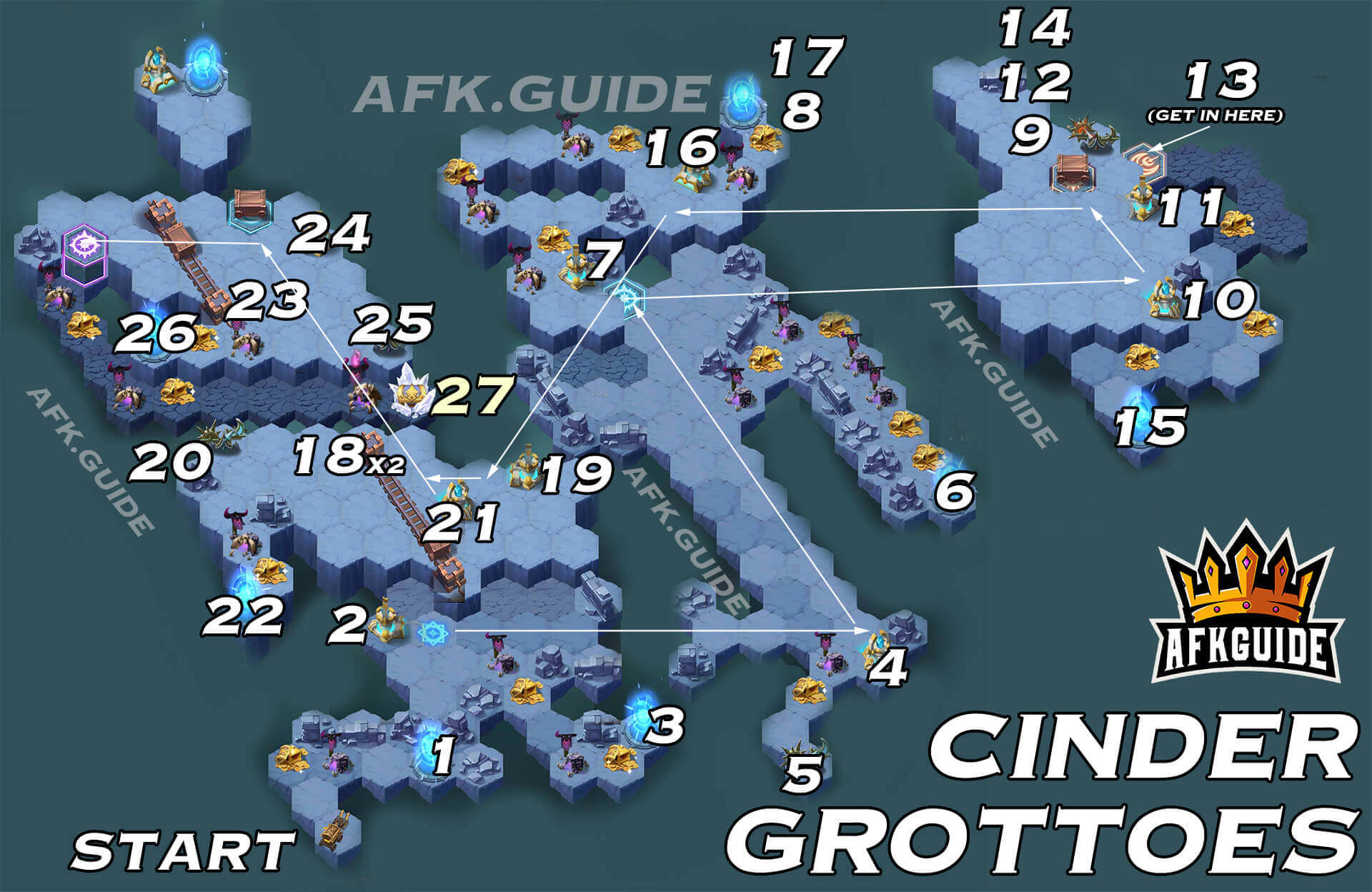 Cinder Grottoes Rewards

All Peaks of Time Chapters