This is the step-by-step guide for The Fractured Gallery, which is available in the new Wandering Balloon section of Peaks of Time!
The map requires players to get to at least Chapter 33-50 to open. You also need to complete at least 60% of the "Blighted Highlands" to play this map.
Simply follow our guide map below to finish the adventure.
The Fractured Gallery


(Peaks of Time / Wandering Balloon)
You need to run the challenge 2 times to get full rewards.

If you make a wrong move, you need to restart the map. After teleporting, you cannot go back.

The new debuff relics make fights become quite hard, especially for newer players.

The enemy camps are quite easy.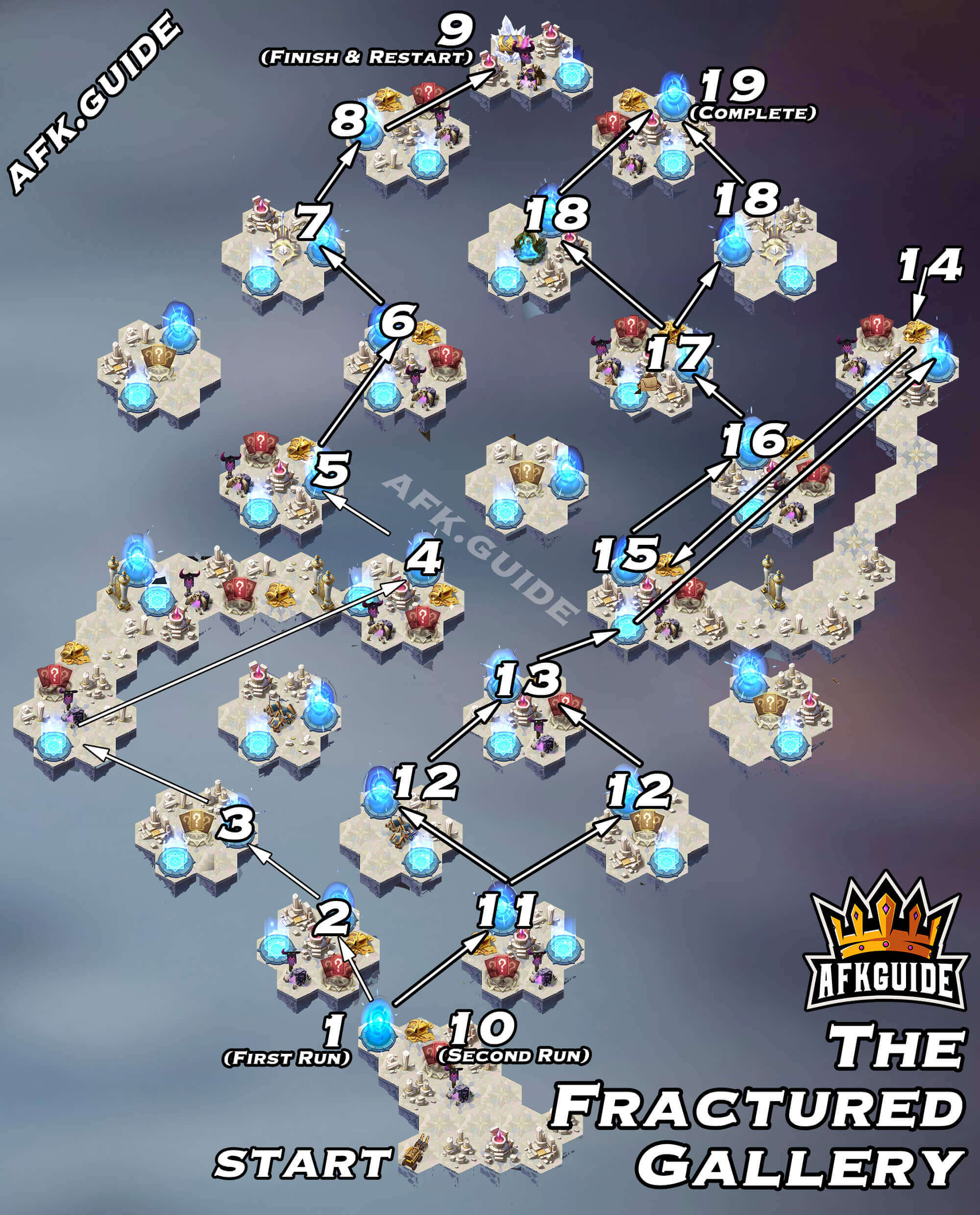 The Fractured Gallery Rewards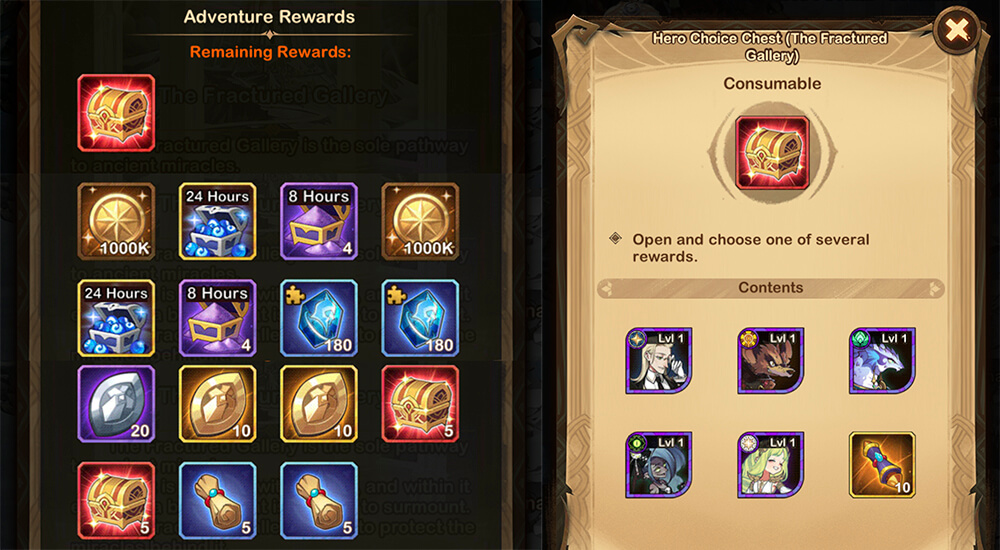 All Peaks of Time Chapters