Hi, this is the complete guide to defeating The Frozen Hinterland stage inside Trials of God and obtain Seraphic Tide!
The Frozen Hinterland – Trials of God (Seraphic Tide)
Reward:

Seraphic Tide
Unlock at: Stage 32-60
Free-to-play Team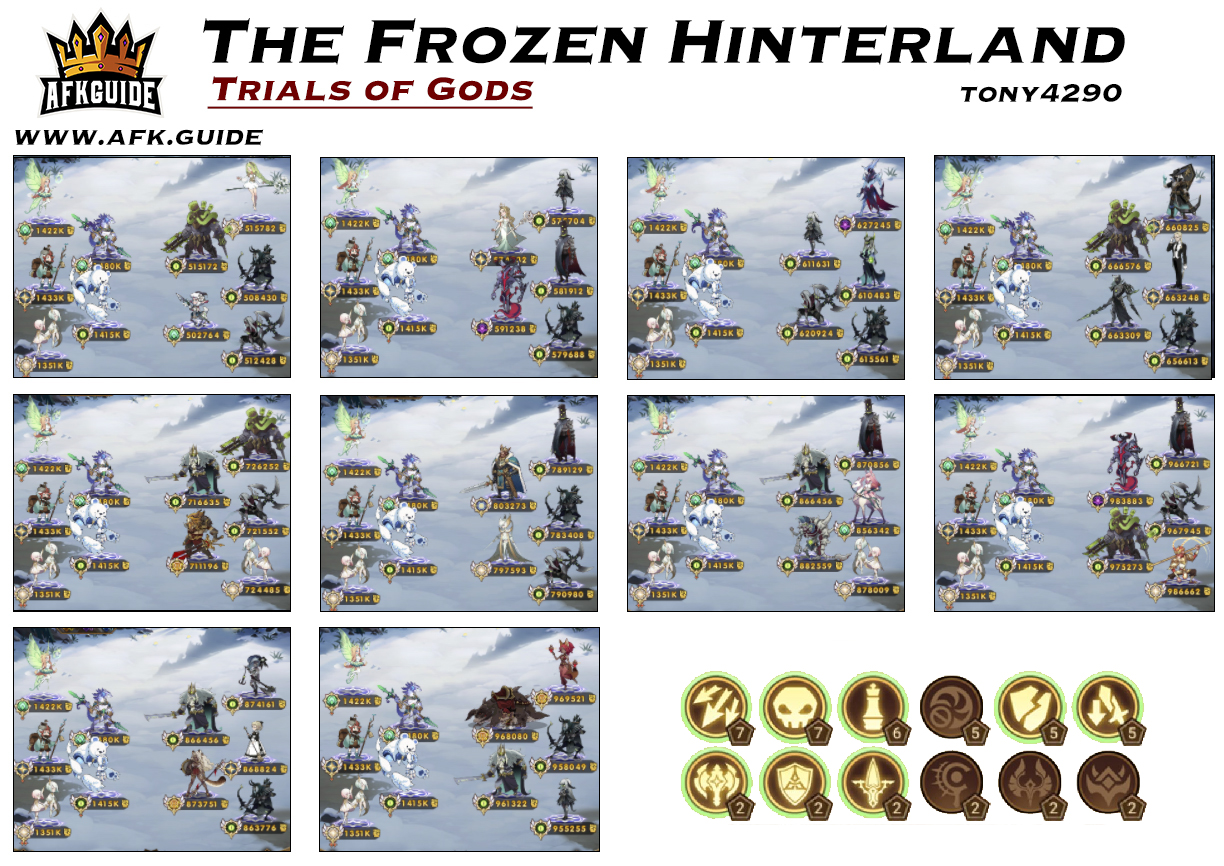 Other Teams
Must have:

SI +20: Other heroes.
Furniture 3/9: Other Heroes.
Recommended Trials:

Recommended Teams: