Hi, this is the complete guide to defeating The Howling Wastes stage inside Trials of God and obtain Tidebearer!
The Howling Wastes – Trials of God (Tidebearer)
Reward:

Tidebearer
Unlock at: Stage 30-30
Free-to-play Teams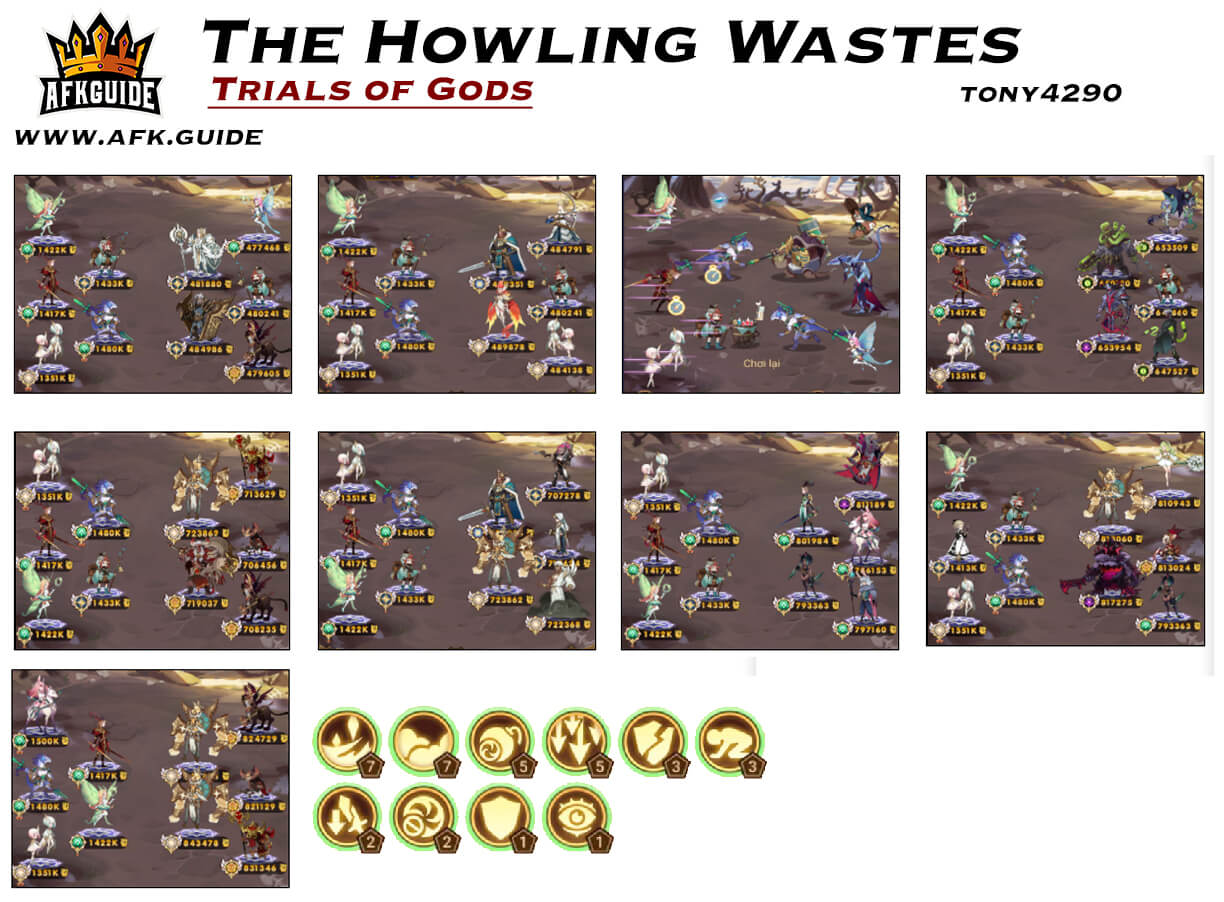 Other Teams
You can also use the following guide map to beat this chapter with ease.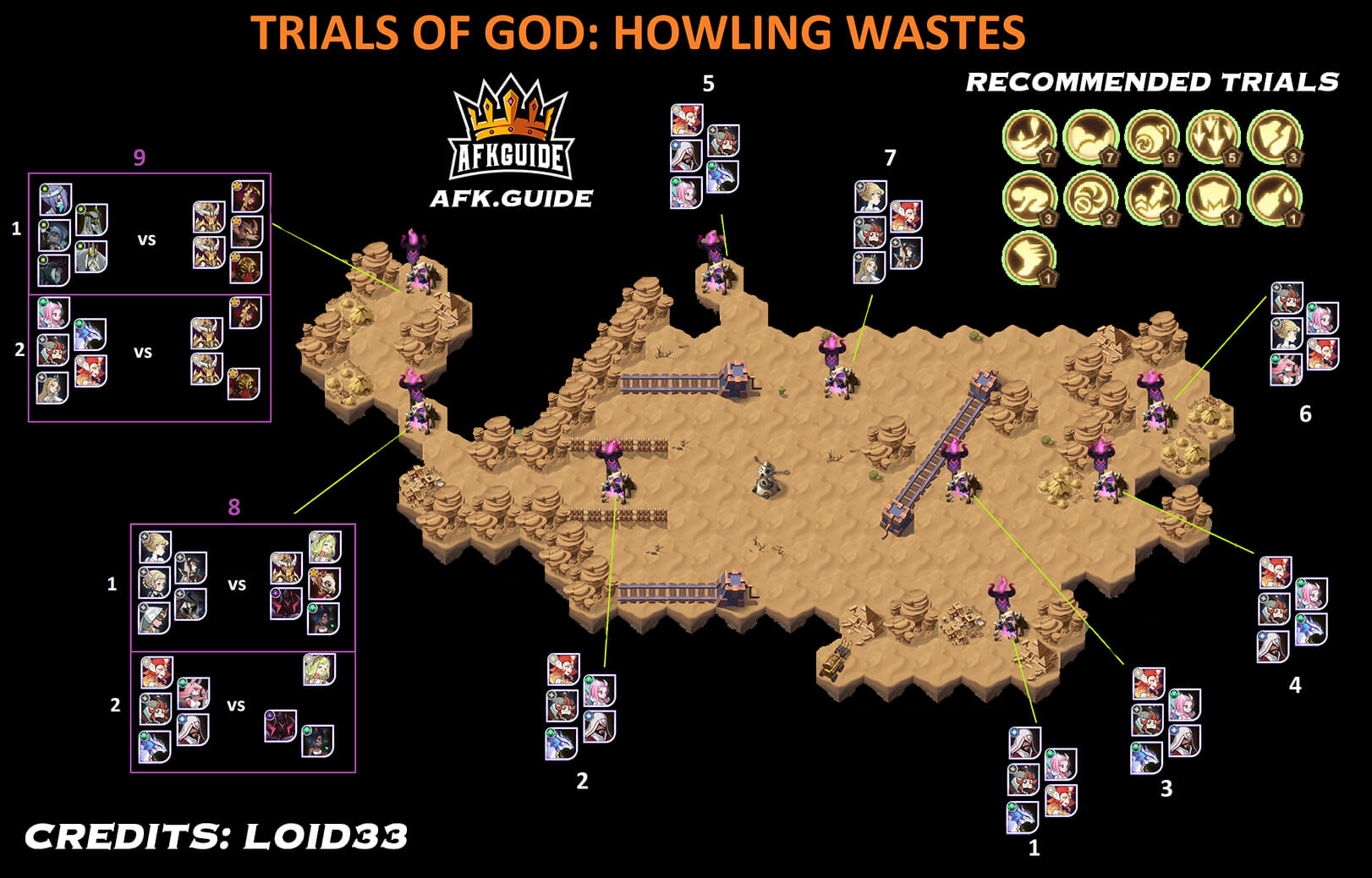 In case you don't have Ezio, you can replace him with Nara, Nakururu, Athalia, or please scroll down for the more budget team!