Greetings Adventurer, Below are the full patch notes of the upcoming AFK Arena update v1.60!
AFK Arena 1.60 Patch Notes
New Heroes
1. Added the new Wilder hero: Raku – The Rascal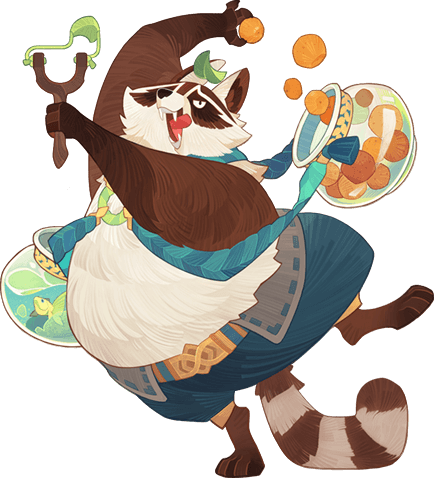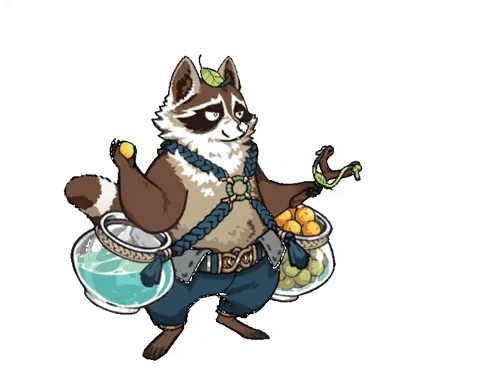 2. Added the new Lightbearer hero: Peggy – The Precious Pearl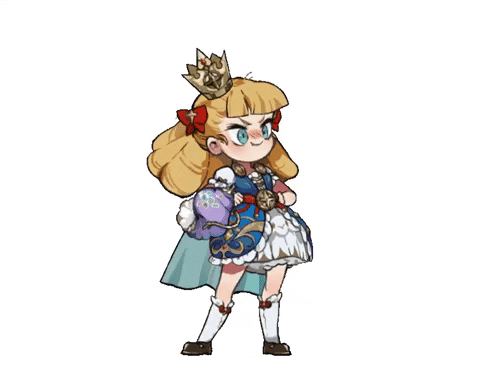 3. Bountiful Trials for Raku & Peggy will be available.
New Additions and Optimizations
1. Added a new spring-themed appearance to both Ranhorn and the Dark Forest.
2. Added the adventure "Roamers' Rhapsody" to the Voyage of Wonders feature!
3. A new Misty Valley round is about to commence!
4. Added the adventure "The Depths of Time II" to the Trials of God feature. Players can unlock this adventure by completing Stage 33-30 of the campaign and by completing 100% of the same adventure found within the Wandering Balloon.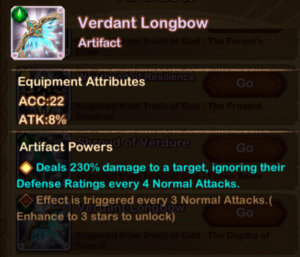 5. Added a new Ranger Class-Exclusive Artifact called "Verdant Longbow", which can be acquired from the Trials of God – The Depths of Time II instance.

6. The max trial level for the Trials of God instance – Fallen Souls has been increased from 45 up to 60.

7. Added a new game mode called "The Hunting Fields", which players can enroll for after completing Stage 19-40 of the campaign.

8. Added new T3 gear: T2 gear with factional bonuses that are enhanced to grade 5 can now be raised to T3. Players can acquire T3 stones from AFK Rewards and the Guild Store after entering Chapter 30. Stone Choice Chests visuals have also been improved.
9. Added a new item called "Bounty Chests", which players can claim from the "Quests – Campaign" page after having completed Chapter 8. Bounty Chest rewards will gradually unlock as the player progress through the campaign.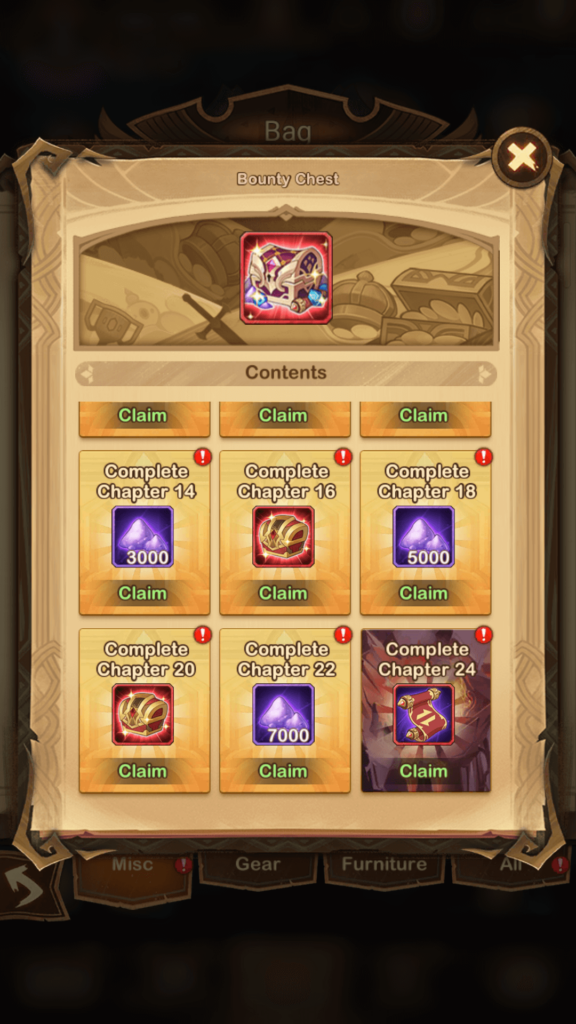 Bounty Chest Rewards:
Chapter Level 10: 18x Rare Hero Chest.
Chapter Level 12: Epic Hero Choice Chest (Non-Celestial/Hypogean)
Chapter Level 16: Mythic Gear Chest
Chapter Level 20: Mythic Gear Chest
Chapter Level 24: Swap Scroll (Final Reward)
10. Added a new item called "Swap Scrolls", which can be acquired from "Bounty Chests'. Using a Swap Scroll allows for two heroes to swap their Hero levels, Ascension Tiers, Signature Items, and Mythic Furniture (only applies to Ascended-Tier Lightbearer, Wilder, Mauler, and Graveborn heroes). New heroes that have only recently launched will be unable to be swapped for a certain period of time.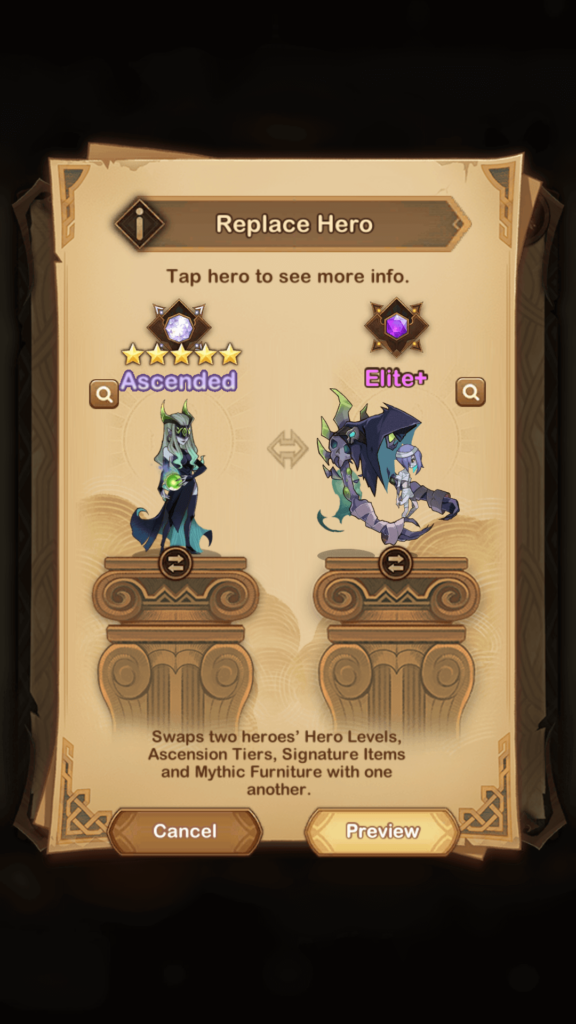 11. The standard hero level within the Legends' Championship is now Lvl 240. This change will take effect once the update has been implemented.
12. Improved the experience of changing formations within multi-team campaign stages.
Hero Adjustments and Changes

Gwyneth – The Fair Maiden
Fixed an issue that was preventing the ability" Flaming Arrow" Lvl 2 from correctly reducing its target's Health Recovery.

Ice Shemira
Fixed an issue that allowed for enemies to normally recover health even when Shemira's " Blizzard" weather effect was occurring on the battlefield.
Amended the description of "Blizzard". The "Blizzard" weather effect can be obscured by other weather effects, however, its actual effects remain unchanged.
Image credits: MrPanafonic
GIFs by Bella