Feeling bad after putting everything you have on your Shemira +30 9/9? No worries, The Swap Scroll is here to fix all of your mistakes!
What is Swap Scroll?
Swap Scroll is getting released in the Patch v1.60
Swap Scroll is the new item in AFK Arena that allows players to swap two heroes' the level, ascension tier, Signature Item, and Mythic Furniture with one another!
Players can obtain the Swap Scroll from the Bounty Chest after completing Chapter 24. At the moment, there is only 1 Swap Scroll available for each player!
Every time you swap, a swap scroll is required. The scroll will be removed after successfully swapping heroes.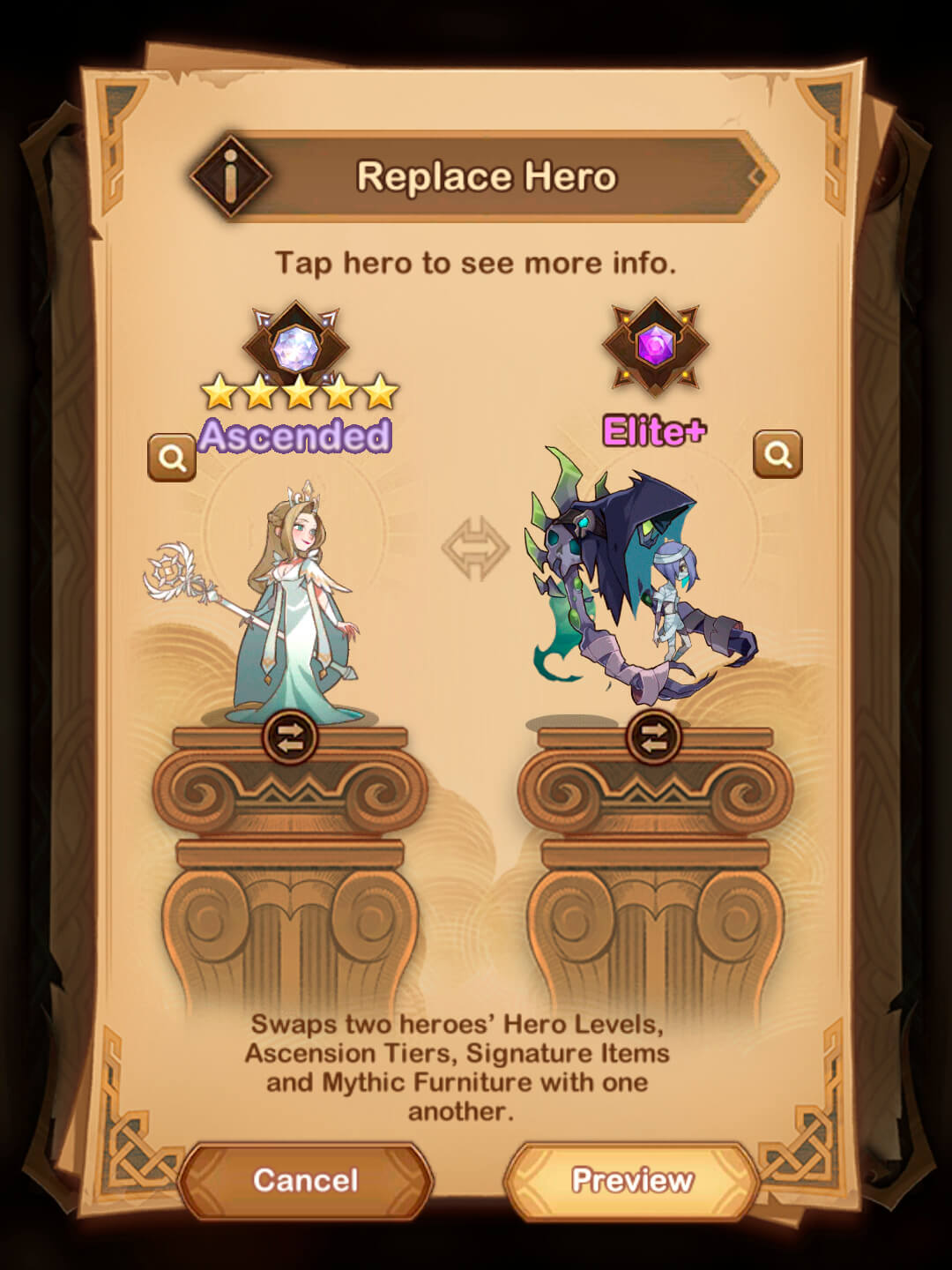 Rules:
Used to swap heroes' Hero Level, Ascended Tier, Signature Item and Mythic Furniture with one another.
Gear worn by the heroes will not be swapped.
Celestial, Hypogean and Dimensional heroes cannot be swapped. Non-Ascended Tier Heroes cannot be swapped. Newly released heroes cannot be swapped within their first 60 days.