Greetings Adventurers, Below is a list of the AFK Arena v1.46 Update: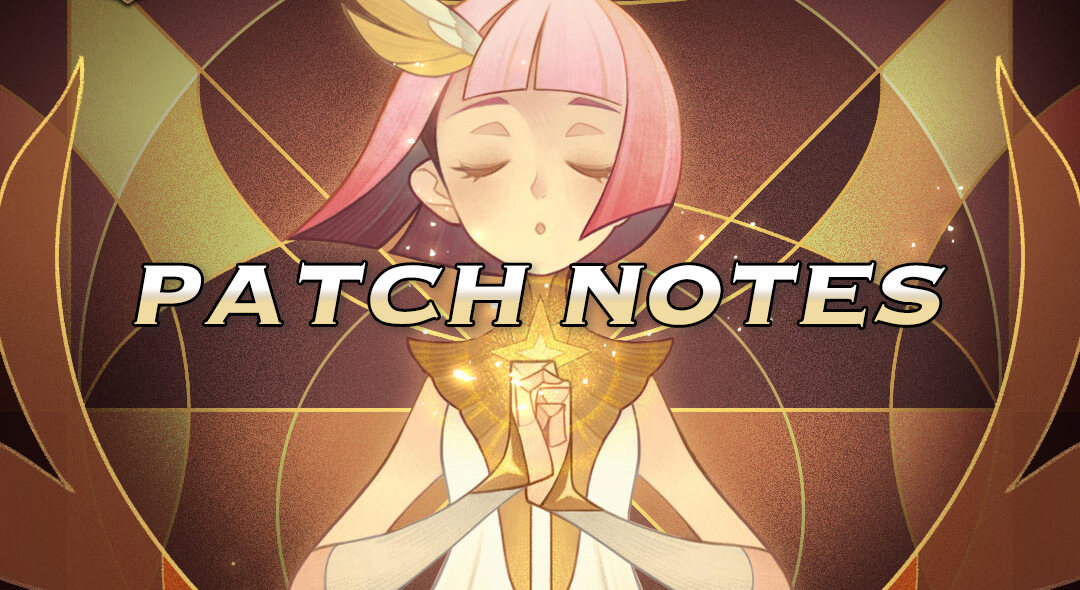 Patch 1.46 Summary:
New Graveborn Hero: Theowyn
New Voyage of Wonders: The Sandy Tracks
New Wandering Balloon: The Frosted Expanse. Available after Stage 22-50
New Misty Valley round.
Chapter 37 added.
The King's Tower now has a total of 750 floors
A huge thanks to GRUB for the new patch rundown for hero changes.

Farael:
Ferael's S130 attack reduction has increased from: 3% in 8 spirits (24%) to 5% in 6 spirits (30%).
Health recovery reduction rates went from: 10% in 8 spirits (80%) to 15% in 6 spirits (90%).
This makes him much stronger in nearly every situation, he now provides a stronger debuff with greater ease, this is likely to make him much stronger.
BUG FIXES: A bug was fixed that made Ferael's spirit effects apply more often than they were supposed to, but the bug wasn't terribly consistent so the buff will offset a potentially more powerful yet inconsistent bug being removed.

Ezio
ULTIMATE ABILITY
Ezio's ultimate now has a higher max scaling cap We don't know the exact numbers, but it will still help him make more of an impact.
He also has been given more assistance in using his ultimate immediately when a target falls below the threshold. This helps him significantly as it was pretty common for him not to be able to secure a kill before the patch.
SIGNATURE ITEM
Ezio's SI threshold increase when securing a kill now ignores the maximum health cap. This makes an already scary ultimate even more dangerous, especially when he begins to snowball.
This doesn't make him super broken, as it doesn't address Ezio's main issue – getting the snowball effect started.

Mezoth
ULTIMATE ABILITY
Mezoth got a pretty big buff this patch. His ultimage now makes the target untargetable by the team. This increases his control pretty significantly and gives both him and the team a massive amount of power against the enemy backline, as his ultimate essentially allows your team to instantly target the backline.
It's a pretty big buff in most scenarios, although it's very much based on what team you use with him.
New Hero
1. Added the new Graveborn hero: Theowyn – The Wailing Widow
New Additions and Optimizations
1. Added the adventure "The Sandy Tracks" to the Voyage of Wonders feature.
2. Added the adventure —"The Frosted Expanse" to the Wandering Balloon feature, which can be unlocked after completing Stage 22-50.
3. The Bountiful Trials event will be available for Theowyn
4. A new Misty Valley round is about to commence. Adjustments have been made to several of the battle conditions.
5. Added the new campaign chapter – Chapter 37 -The Winding Corridors
6. The King's Tower now has a total of 750 floors and the difficulty for the floors around Floor 700 has been adjusted. Players must simultaneously defeat multiple teams of enemies on the newly added floors in order to advance.
7. Optimized the interactive process for crafting "Mythic Furniture".
8. It is now possible to view other guilds' Guild Statue details via their Guild Grounds.
9. Default formations for the Twisted Realm shall no longer automatically remove mercenaries that were used in the previous formation.
Hero Adjustments and Changes
1. Mezoth
– The Abysmal Butcher – Mezoth and his allies shall now prioritize their attacks against enemies which are not imprisoned by Mezoth's ultimate ability "Devour".
2. Ferael
– Doomwhisper – Fixed an issue with the Signature Item ability" Anguished Spirit" that would sometimes over-calculate the amount of evil spirits haunting enemies.
– Strengthened the values of the Signature Item ability "Anguished Spirit", please view in-game ability description for specifics
3. Ezio – Auditore da Firenze
– Fixed an issue that would sometimes prevent 01 ability "Eagle Vision" from correctly executing enemies.
– Raised the Execution Threshold limits for the ultimate ability "Eagle Vision", please view the in-game ability description for specifics.
– For the Signature Item Skill "Assassin's Target", whenever Execution Thresholds are temporarily raised, the portion that is raised shall ignore the ability's original threshold limitations.
4. Vurk – The Devious
– Fixed an issue that was allowing Vurk to gain additional energy from hitting enemies that were not poisoned after he had reached level 4 with his " Piercing Bolt" ability.
– Fixed an issue that was causing the Attack Speed increase of the ability "Piercing Bolt" to last shorter than was intended after having reached level 3 with the ability. – Fixed a problem that would prevent the Exclusive Furniture Ability "Poisonous Death" from working as intended whenever there were multiple poisoned enemies on the battlefield.
– Fixed an issue that was causing the visual effects of Vurk's "Poison Traps" ability to remain on the battlefield even after Vurk had died. These visual effects shall no longer appear on the battlefield after Vurk's death.
5. Lucius – Lightbringer
Optimized the visual performance of the skin " The Mariner". Superficial changes made will not affect a character's performance in battle.
Thank you for your support!