If you are looking for the easiest way to download and play the AFK Arena Test Server, this article is definitely for you!
In this article, we are going to so you the easiest way to download and play the test server of the game right on your phone/tablet or even on your PC with ease.
If you are facing the Error 113 – Incorrect Game Version, go to the Application Manager then Clear App Data + Cache and you will be good!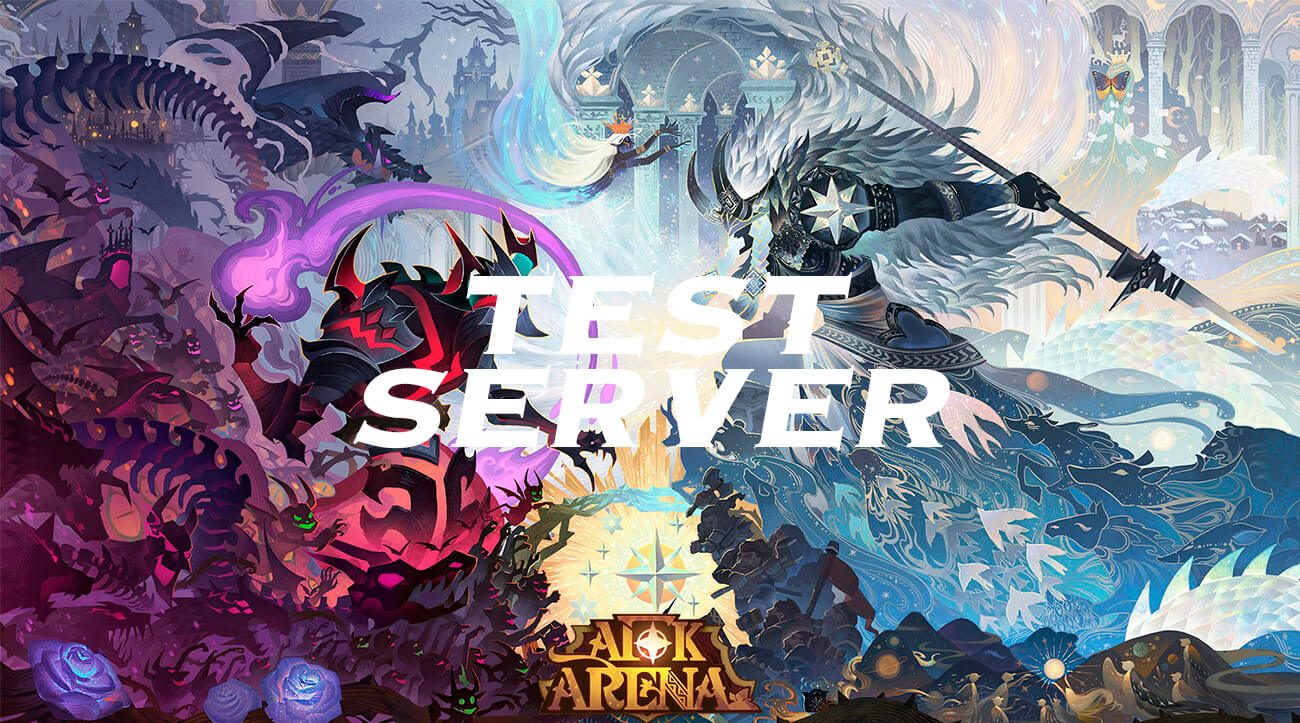 If you are wondering why people looking for a way to play on the test server of AFK Arena, here are some things you would want to know!
Why you might want to download AFK Arena Test Server:
You will be able to play and test the new game contents before everyone.

You can test the new Heroes, events, or new game-modes before they're getting released officially.

You can also have an alternative account here which helps you test strategies and team buildings before applying to your official account.
Download AFK Arena Test Server
If You Are Using PC: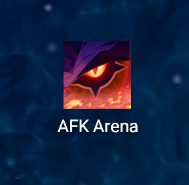 If you are playing AFK Arena on PC, follow these simple steps to have access to the Test Server:

Download & Install Bluestacks. Follow the instruction in the tutorial AFK Arena PC Version.
Click the download button above to download the APK file of the test server.
Open the file you have just downloaded. It should be named [afk.guide]AFK Arena_Test_Server_vx.xx.apk
It will be automatically installed on Bluestacks. Simply open Player and you will see it on the list of available apps on your PC.
Open it and start testing!
If you are using Android Phone/Tablet
If you are currently using and Android phone, you can also easily join the testing team of the game!
Download the APK file above.
Open the APK file then press Install.
If you face the issue "For your security, your phone is not allowed to install unknown apps from this source." Go to Setting > Security then check the option Unknown sources to install the app game.
Enjoy playing as a tester!
What about iOS devices?
We are so sorry. At the moment, only Android devices are supported to test the game. If you are an iOS user and still really want to test the game out, we strongly recommend you to use the PC solution mentioned above to enjoy this beta testing server.
Have fun!
Screenshots
Test Server Review
All About Test Server
Earlier AFK was very popular, but today AFK Arena mobile is making more noise. It is the concrete and next step in the Idle Games when we think in terms of title at least. Incremental or clicker or Idle games are top-rated since they allowed people to play the games without worry much about serious repercussion and dealing with the games. When we consider the game, we can say that it plays itself. Here players can even go away from the keyboard and do not worry much about the game.
Of course, AFK is nothing but Away From keyboard. This is an old school term which existed long before this mobile phone as well as mobile games. The game is developed by Lilith Games. He is the person who also originated Rise of Kingdoms, Art of Conquest, Soul Hunters, and even Dank Tanks.
A peep into the history
This Lilith game was founded in Shanghai in China in the year 2015. The game Soul Hunters by Lilith was a tremendous commercial success. This was one among the top-grossing game on App Store a few years back. Along with this, there are many more titles which were listed among the top 10 in both Google Play and iTunes App Store. AFK Arena is considered to be immersive even though it plays itself most of the times. The main reason behind this is highly attractive graphics and looks of this game. Compared to many other similar games, there is next level cartoonish style rather than usual fantasy style.
The word Arena in the title reveals that this is a battle arena. That also means that there is a hero collector. The best part of this game is its heroes. Another feature to be noted is the artwork and detailing in this game is incredible. The battle animations make us feel like sitting back and enjoy watching the game when it runs by itself.
The gameplay in this game is very decent, and this matches all the standards of arena games. The game runs even when the player turns it off. The player should try building his team and face the battles here. Both PvP, as well as PvE, are covered here along with many other challenges and quests as well as storyline campaigns. In this game, the players are considered as awarded resources like diamonds and gold. When we think in terms of gameplay, even the gear is a massive part in AFK Arena.

In this game, heroes are leveled up slowly and continuously even when the player is not logged in. Hence the experience here is gained passively. Of course, when there is the active involvement of the player, each and everything will be taken up a notch. It is also possible to slow down or speed up the game if needed to accommodate player's own pace to follow the game unfolding. Along with many other things, even the many combat stuff and recruitment are also highly immersive. The most important thing is these need the player's attention.
Final Thoughts
The AFK Arena test server has positive reviews, and this game showcases the entire experience which is gained by Lilith Games in these years. This game fits nicely with the targeted audience. The best part is it offers a lot and useful content.