Greetings Adventurer,
Below is the complete changelog of the upcoming AFK Arena v1.84 Update.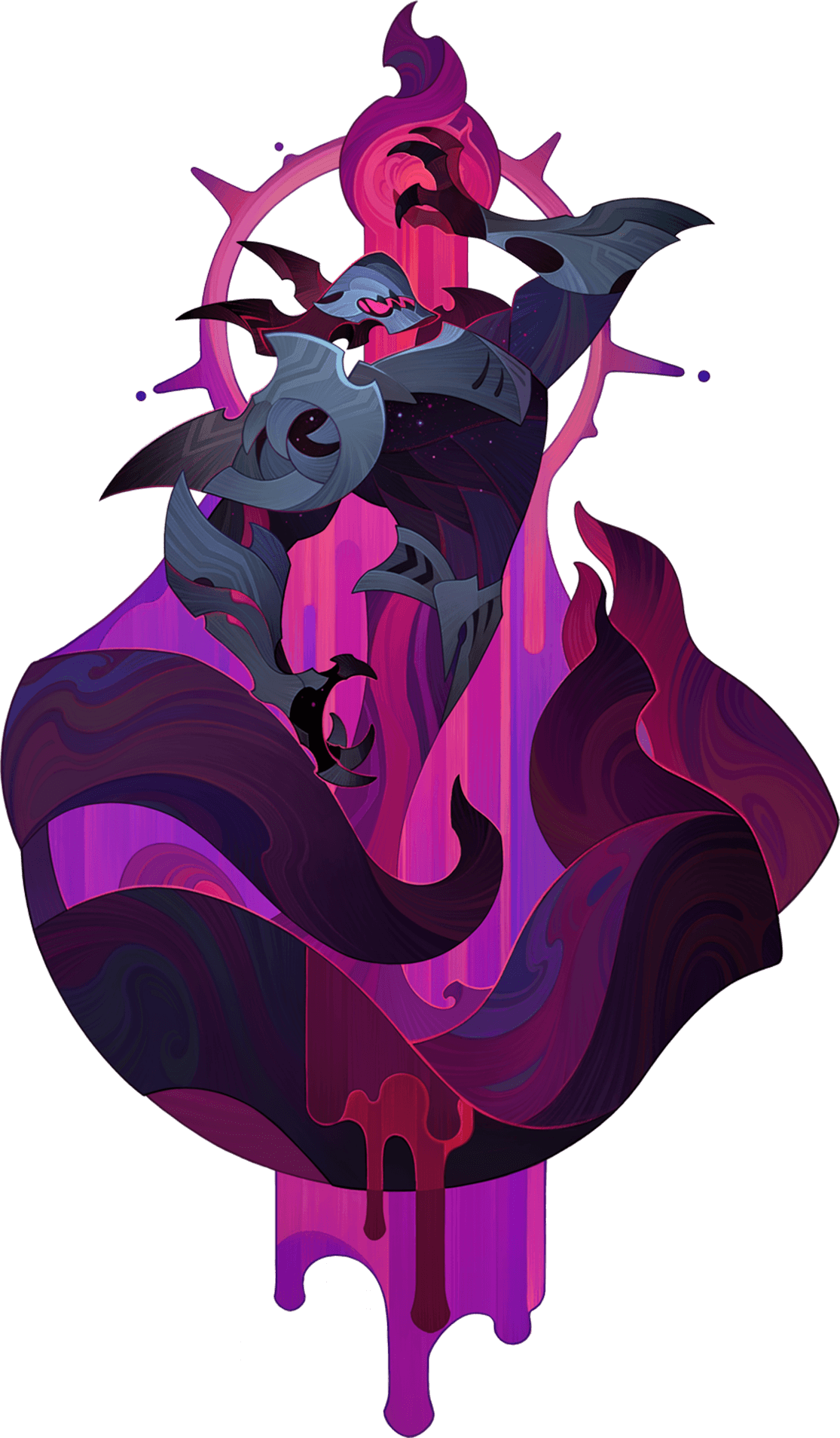 New Hero
1. Added a new Awakened Hypogean hero: Ezizh – Lord of Nightmares
2. The new hero Ezizh – Lord of Nightmares will be available to test play

3. Added the Bountiful Trials event for Ezizh – Lord of Nightmares, as well as the Arena of Trials event "Guild Trials"
New Additions and Optimizations
1. The Temporal Rift season will begin, and has a duration of 90 days. The following changes have been made to the Temporal Rift:
Added a new "Time Rewind" function that can be used twice per playthrough. Players can increase the number of rewinds they have by using the Temporal Beacon. Using the Time Rewind function will cause all heroes to revert back to their pre-battle state for the floor they are currently on.
Increased the quantity of floors and added more unlockable Badges.
Added a max limit for accumulated AFK Rewards that can be raised via the Temporal Armillary.
Improved the content of rewards that are produced on certain floors when they are completed for the first time. Increased Fortune Chest and leaderboard rank rewards.
Improved the replayability experience by reducing repetitiveness. When replaying this game mode, players can now choose to start from between 5 – 25 floors below the highest floor they had reached in the most recent 3 playthroughs.
Optimized the visual effects of various different battle events, making them easier to distinguish. When selecting the next floor, players can now preview the enemy formation.
Improved the method for viewing Badge info while using the Sweep function, making it easier to see specific details when selecting Badges.
Improved the experience of Multi-Team Battles. A battle adjustment function is now supported.
Optimized the frequency Badge unlocks during the early stages of the game mode, creating a smoother progression experience for players.
Made balance adjustments to several Badges, and weakened some of the curse effects within The Vexing Realm.
2. The Vault of Time season will begin, the following changes have been made:
Rankings and Militia Accolades are available this season.
Tiles shall no longer produce resources for up to 4 hours after the battle phase has commenced, to further help reduce the urgency players face to log on at a specific time and occupy tiles.
Added a Sweep function for challenging the final boss. After challenging the final boss, players can choose to consume their heroes' Stamina points in order to sweep final boss battles.
Optimized part of the reward page's visuals.
Removed the 2 minute cooldown period for abandoning tiles. Tiles can now be immediately abandoned.
3. Added a new Ezizh – Lord of Nightmares themed Voyage of Wonders adventure called Nightmare Infinitum.
4. Added "The Snowy Front" to the Wandering Balloon, which can be unlocked by completing Stage 31-50 of the Campaign and by completing 60% of "Tempestuous Twisters".
5. Added a new Auto Battle function that can be unlocked after completing Stage 35-60. Players can toggle the Auto Battle function on or off in Settings. Once toggled on, the Auto Battle function can be used in the Campaign, King's Tower, and Hellscape.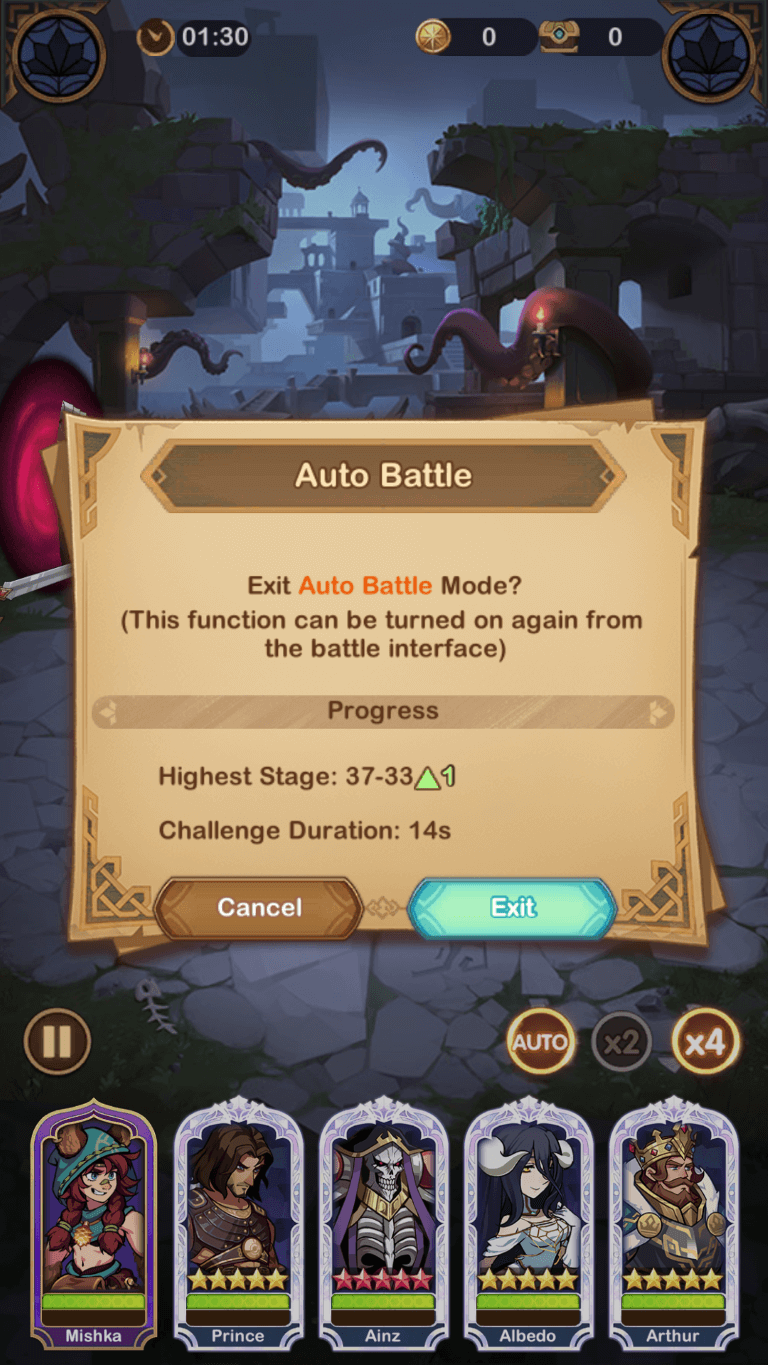 6. Added new "Infernal Fortress" quests. Time Emblems can be acquired by completing certain floors that are stated by these quests, to further help players progress.

7. A new Misty Valley round is about to commence and will be available.

8. "Special Deals" will be available from the Merchants page. Players can acquire Soulstone Fragments for specific heroes by making purchases here. This feature is available to player profiles that are more than 6 days old.
9. Weekly and Daily Deals have been removed from Merchants, and have been replaced by "Biweekly Sales", which shall be refreshed every 2 weeks. For specifics please refer to in-game descriptions.
10. Optimized the visual effects of Hero Essence, Hero Experience, Enhancement Tokens, Elite Hero Soulstones, Rare Hero Soulstones, Primordial Emblems, Amplifying Emblem, Challenger Tickets, Guild Coins, Labyrinth Tokens, Hero Coins and Gladiator Coins icons.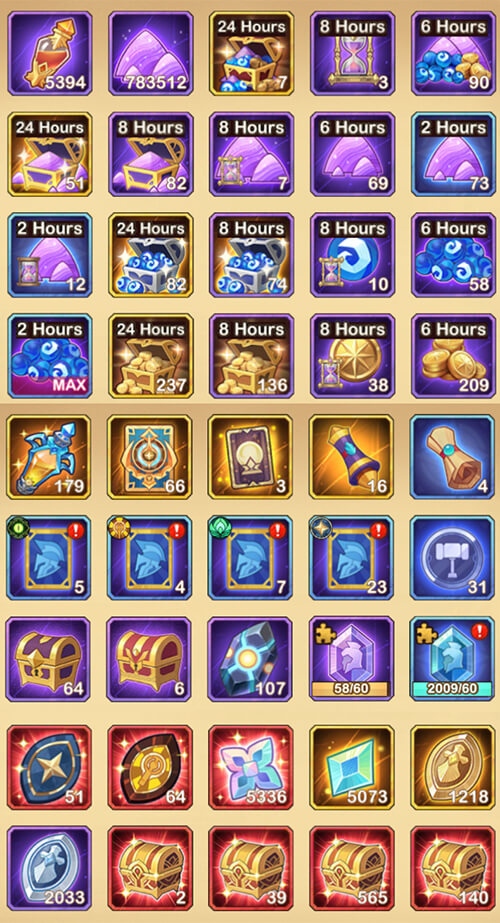 11. Fixed an issue that was causing an erroneous Combat Rating display issue for the Elder Tree's – Dura's Sustenance, that is used by Support class heroes. Actual battle effects remain unchanged.
Hero Adjustments and Changes
1. Isabella – The Taken Soul – Fixed an issue that occurred in rare circumstances, which would prevent the Ultimate skill "Decimation" from being cast normally again after it was used.
2. Silas – Augmented Death – Fixed an issue that was preventing the mist effect caused by the skill "Healing Haze" from disappearing as intended under certain circumstances.
3. Astar – The Brilliant Flame – Optimized skill sound effects. Actual battle effects remain unchanged.
4. Fane – The Wicked Warden – Optimized skill sound effects. Actual battle effects remain unchanged.
5. Merlin – Seer of Destiny – Fixed an issue that was preventing the skill" Karmic Law" from being correctly triggered in certain circumstances when Merlin was under the Control Effects of non-hero enemies within the Temporal Rift.
6. Flora – The Serene Promise – Fixed an anomalous targeting issue for the Ultimate skill "Sea of Flowers", which was occurring under very rare conditions in the Temporal Rift.
7. Albedo – The Pure White Devil – Fixed an issue that was causing the enraged state of the skill "Mournful Rage" to last longer than it should have in certain situations, due to the device's screen being locked. – Fixed an anomalous triggering issue for the skill" Hermes Trismegistus", which was occurring under certain conditions.
8. Theowyn – The Wailing Widow – Fixed an issue affecting the Ultimate skill" Spectral Curse", which was causing battles to freeze under very rare conditions.