During the event, players can raid the boss Grotesque Mage and complete the game quests to obtain Arcane Scrolls, which will be used to draw a lot of rewards via the Magician Hat menu.
For every 10 pulls in the Magician Hat bar, players will receive 10

Circus Medal, which will be exchanged for various rewards, containing top tier Heroes, Scrolls, Emblems and more!
Note: Event will be available on the official servers in the new few days.
Ways to obtain the Arcane Scrolls:
Eventually, free players will 110

Medals in total, which can be exchanged for either:
140 Red Emblems = recommended.
1 one copy of Twin (or Ezizh) + and 20 Red Emblems.
2400 Twisted Essence + 40 Faction Emblems
70 Gold Emblems + 120 Faction Emblems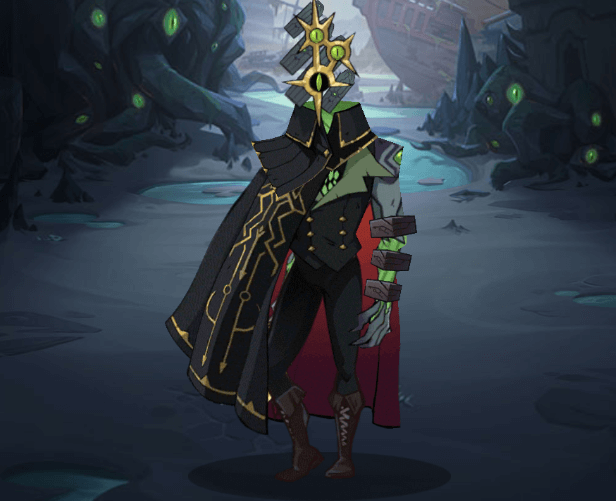 Grotesque Mage Boss
Attack the boss to obtain

Arcane Scrolls, which are used in the Magician's Hall to draw a variety of items.
Skill
Description

Electric Spark

Normal attacks shoot a bolt of lightning which ignores summons and prioritizes targets in formation order.

Lightning bolts will end if they reach a certain length or after dealing damage 20 times.

When a target is hit by the lightning, their attack power will be reduced by 7% for 5 seconds. Attack debuff duration is calculated separately for each time a target is hit by lightning.

Escape Plan

Magically escapes from the battlefield after enemies have used the ultimate 6 times, ending battle instantly.

Phantom Magic

Damage the entire enemy team and create a phantom which removes most buffs from enemies, gaining any attribute bonuses the buffs granted.

Damage taken by the phantom does not count towards total damage dealt.
Strategy:
Use 4 strong single-target Heroes without using their Ultimates. Use Elijah & Lailah and trigger the Ultimate 5 times.
Use 5 Heroes with strong burst Ultimates. Only trigger their ultimates before the battle ends.
Some working teams:
| | |
| --- | --- |
| Team | Ultimates |
| | Shemira → Rosaline → Shemra x3 |
| | Shemira + Twins at once (2 Times) → Shemira |
| | Arthur → Talene |
| | |
| | |
| | |
Rules
Players are only able to raid the boss once per day.
Players are awarded Magic Tickets according to the amount of damage done to the Grotesque Mage.
Players can use Magic Tickets to obtain random rewards at the Magical's Hall
The Grotesque Mage's difficulty will be determined by each player's own combat rating.
Players can choose to repeat battles without the deduction of any battle attempts, however, the rewards earned in the previous battle will subsequently disappear.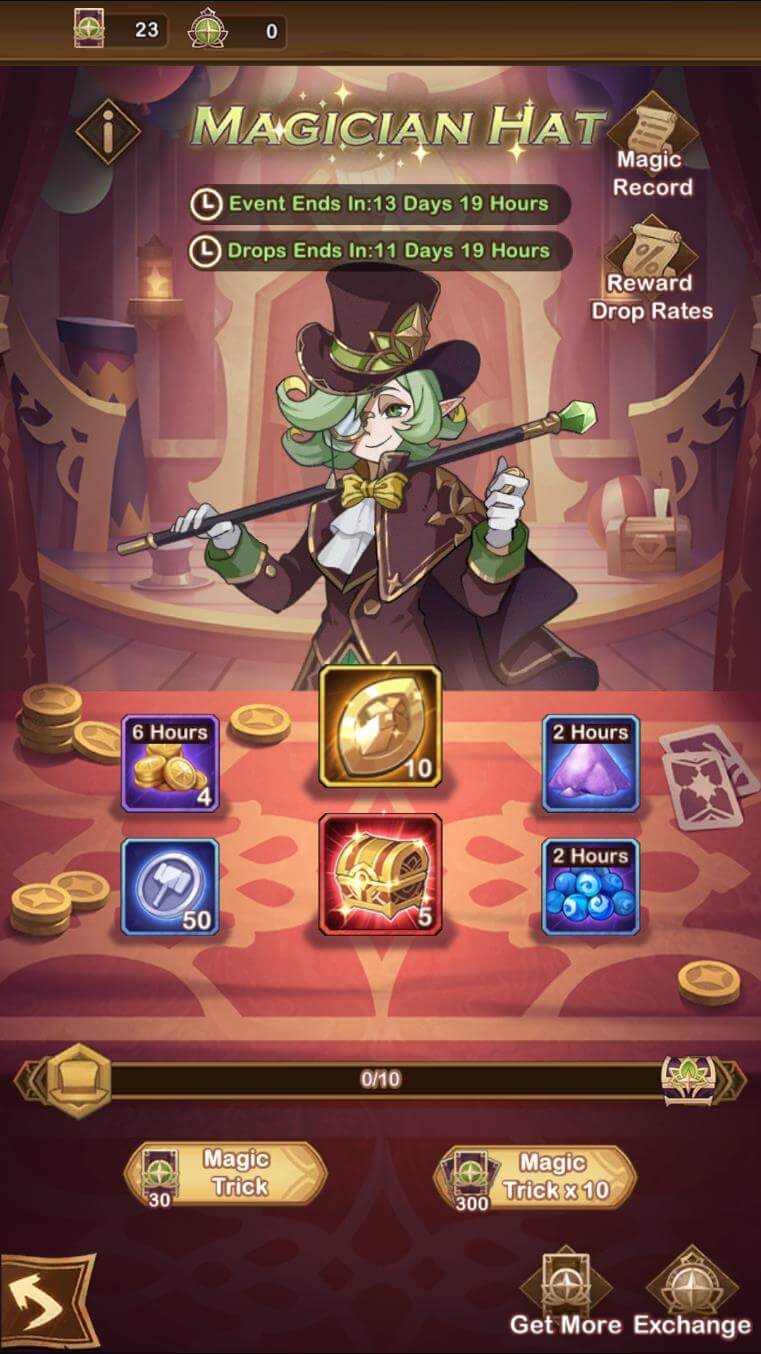 Magician Hat
By Completing daily tasks whilst participating in the Grotesque Mage event, players can obtain Arcane Scrolls (or Magic Tickets).
Players in the Magician's Hall can use Magic Tickets to obtain random rewards.
Players are awarded Circus Medals according to the number of draws made. Circus Medals can be exchanged at the Gift Cart for fabulous prizes.
Magic Tickets will be recalled for 5k Gold Coin per ticket once the event has concluded.
For every 10 pulls, players will receive 10  Circus Medals, which can be exchanged for various rewards in the Gift Cart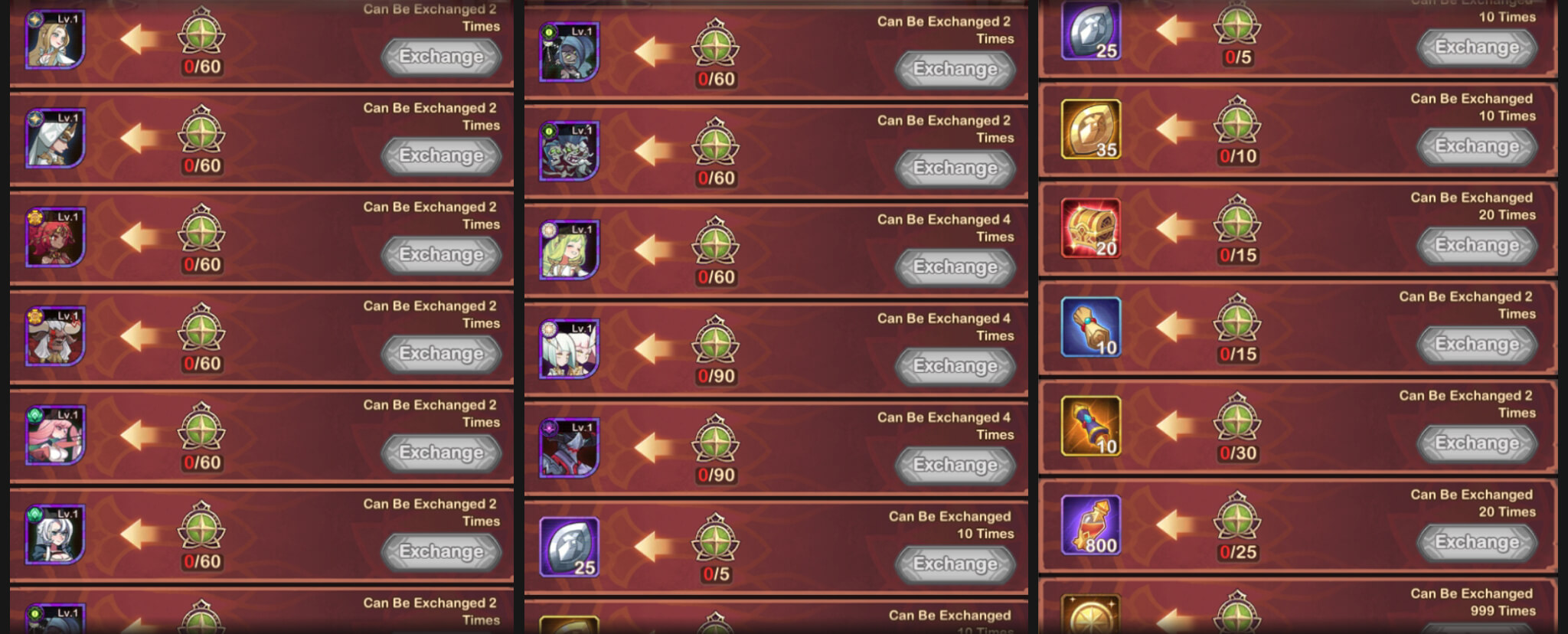 Gift Cart
Heroes can only be exchanged 2 times. Celestials + Hypogeans Heroes can be exchanged 4 times.
Players may exchange Circus Medals for rewards up until the event ends (14 days).
Players can obtain a large number of Circus Medals in the Magician's Hall.
Players must possess at least one (1) Mythic hero in order to be able to redeem exclusive gear.
Event items may be exchanged for Twisted Essence at the Elder Tree, which can bee used to strengthen heroes after completing Stage 12-40.
Circus Medals will be recalled for 150k Gold Coins per ticket once the event has concluded.
Have fun with the Magician Hat & Grotesque Mage Event!