Assembly of Heroes Event is coming soon into the AFK Arena world! This event will last for 30 days and players need to collect Heroes in order to get a lot of valuable rewards.
Assembly of Heroes Rewards
The final rewards will be 10 Summon Scrolls and a Hero of Choice chest: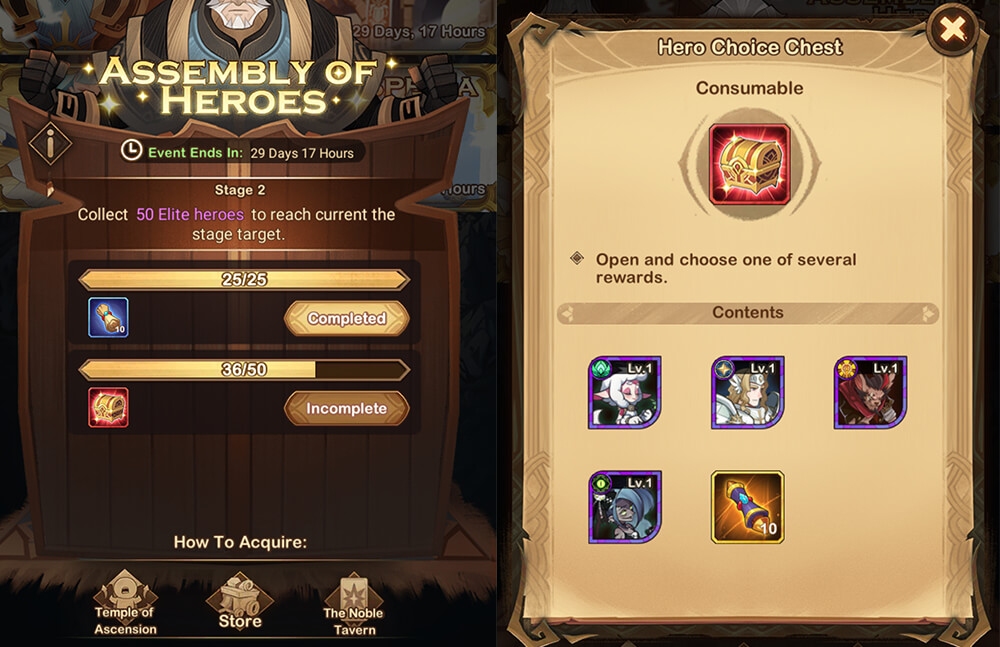 Collect the required number of Elite Heroes to receive various rewards! Players can obtain new Heroes via the Noble Tavern, Stores and Temple of Ascension.

All of the Elite Heroes you have already obtained since the beginning will count towards the progress of this event. If you have already got 50 Elite Heroes, great, you will earn all of the rewards immediately once the event is open!
All Heroes having tier above Elite will also count towards the event progress. Higher tier Heroes have a bigger influence on the progression.
Ascending Rare+ → Elite counts towards the progression.
Ascending heroes which are already above the Elite tier doesn't count towards the event progression.
Reverting eligible heroes decreases the overall event progression.
Good luck and have fun with Assembly of Heroes!