If you are looking for a way that helps you automatically finish all of the tutorial steps for rerolling Heroes in AFK Arena, you will definitely find this helpful!
I have received some requests regarding this lately and finally have time to create one today.
This script helps you auto finish Chapter 1 of AFK Arena, go to Chapter 2, open Tavern, and open your first Elite Hero (Good luck!). Also, don't forget to use the latest working AFK Arena Redemption Codes for your rerolls!
Notes:
This macro recorded the actions on the game screen and repeats them whenever you run it.
It's not a kind of hack so your account will be surely safe.
This auto macro is for PC. I will make one for phones/tablets soon.
Sometimes the game is laggy so the macro might not work perfectly. Make sure your internet connect is good when using it!
How to use AFK Arena Auto Reroll Macro
Click here to download Bluestacks. It's an Android emulator that lets you play AFK Arena on your PC. The game will be automatically installed after you install it.
Open the game, log into your accounts. If you are using iOS devices, connect your account to your Facebook profile in order to load it here.
Let the screen stay at the Starting screen of a new server like this:

Keep your screen at this tab before using the auto reroll!

Click here to download the auto reroll.
Open the Macro Recorder or press Ctrl + Shift + 7.
Press the button Import and browse to the downloaded script file at step 4 and open it.
You now can see the auto reroll macro available on your Macro Reader screen.
Press Play to start using it!
If you don't receive any good hero, go to the Avatar → Server and create a new account on another Server to try again.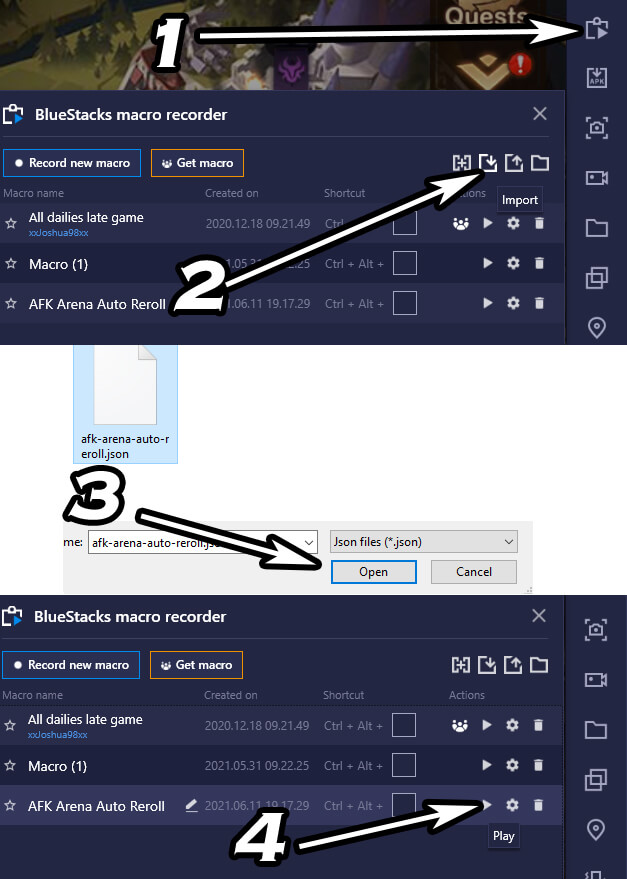 I have tested this a lot of times and it's working well for me.
Once again, use the latest working AFK Arena Redemption Codes as well for your rerolls!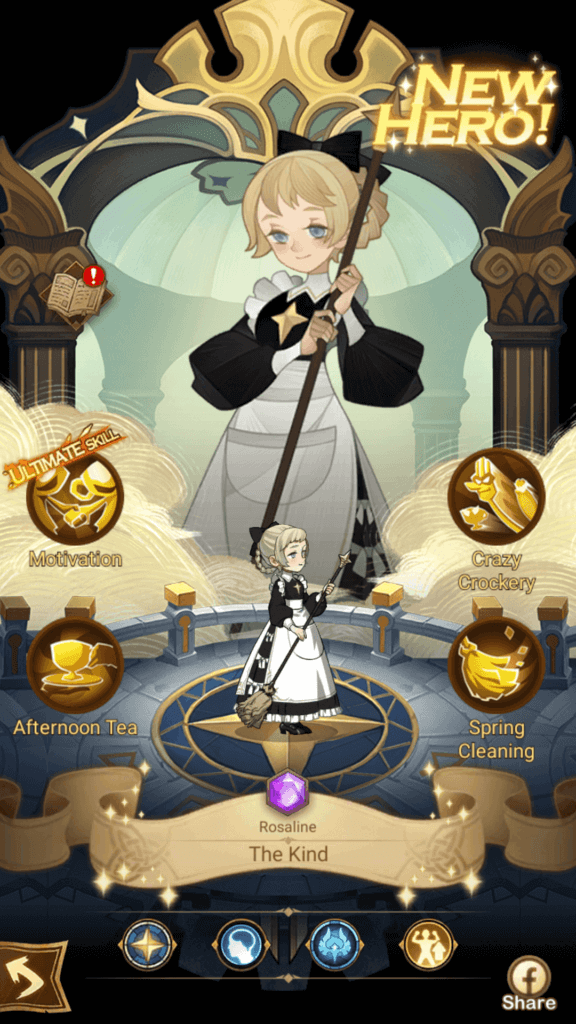 What is Rerolling?
In gacha games like AFK Arena, rerolling is a common concept where players keep creating new accounts and try the luck on the beginning pulls to get the strongest Heroes, making it easier to progress in the game and to compete in different PvP modes.
This strategy is being used a lot by free-to-play players, who don't want to spend money on getting top-tier Heroes.
Should I Start Over?
I myself don't really recommend rerolling as it could be a bad routine, forcing yourself to keep chasing better pulls whenever a new server is released and you will not be able to actually enjoy the game.
If you are a new player, I recommend just playing the game after you have a copy of one or two top-tier heroes like

Daimon or

Eiron.
Hopefully, you, especially Free-to-Play players, have found this helpful and will get some epic draws!
Just have fun!