This is the way to share AFK Arena on social medias and get Wu Kong for Free from the new Wu Kong Event!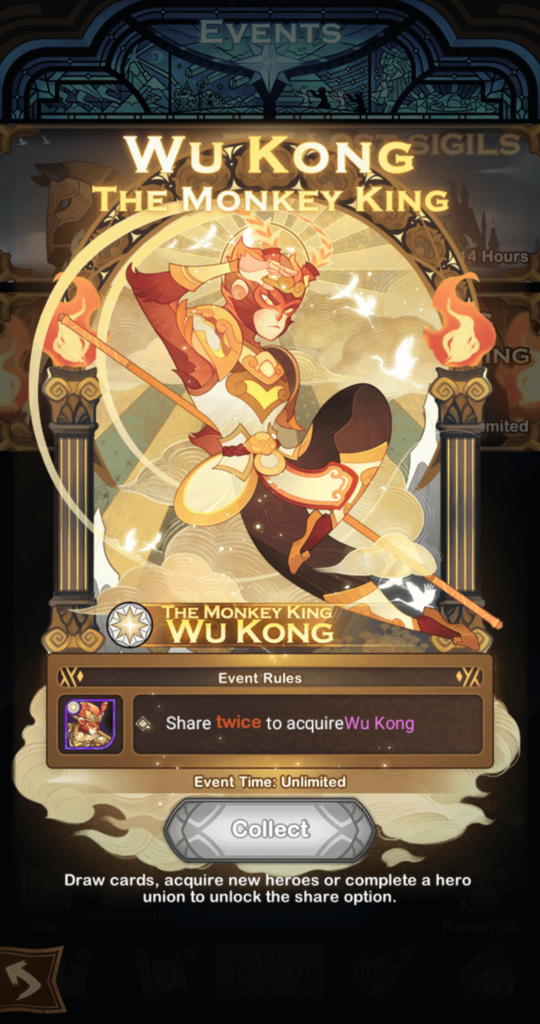 How to get Wu Kong (Event) For Free
Event Time: Unlimited
Get to Ranhorn -> Library -> Unions
Click on any Union.

If the Union already has full Heroes, replace a Hero in your Union with any other different-tier version of it. The Share button will show up.
If your Union doesn't have full Heroes yet, add the missing Hero there and the button will show up.

Tap on the Share button, do it 2 times.
Go to the Event menu and get Wu Kong for free!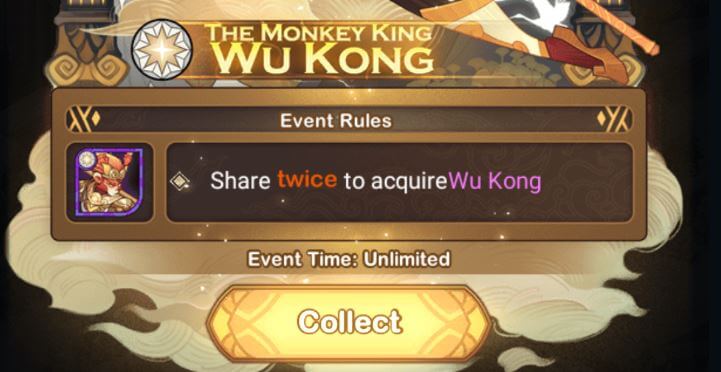 Note: Sometimes the game is just laggy and the share button doesn't appear. Just re-do the steps above for 1-2 more times until the button it shows up. And you don't have to actually share to get the rewards. Just click the button 2 times.
Sharing Brutus Skin & summon pulls works too!
You can check out the video below for more details: