Players in AFK Arena will have 2 special events for the upcoming Valentine's Day, which are  A Sweet Romance & Floral Flirtation. Collect Mehira's Chocolate and Roses in order to get a lot of valuable items as well as exclusive avatar frames!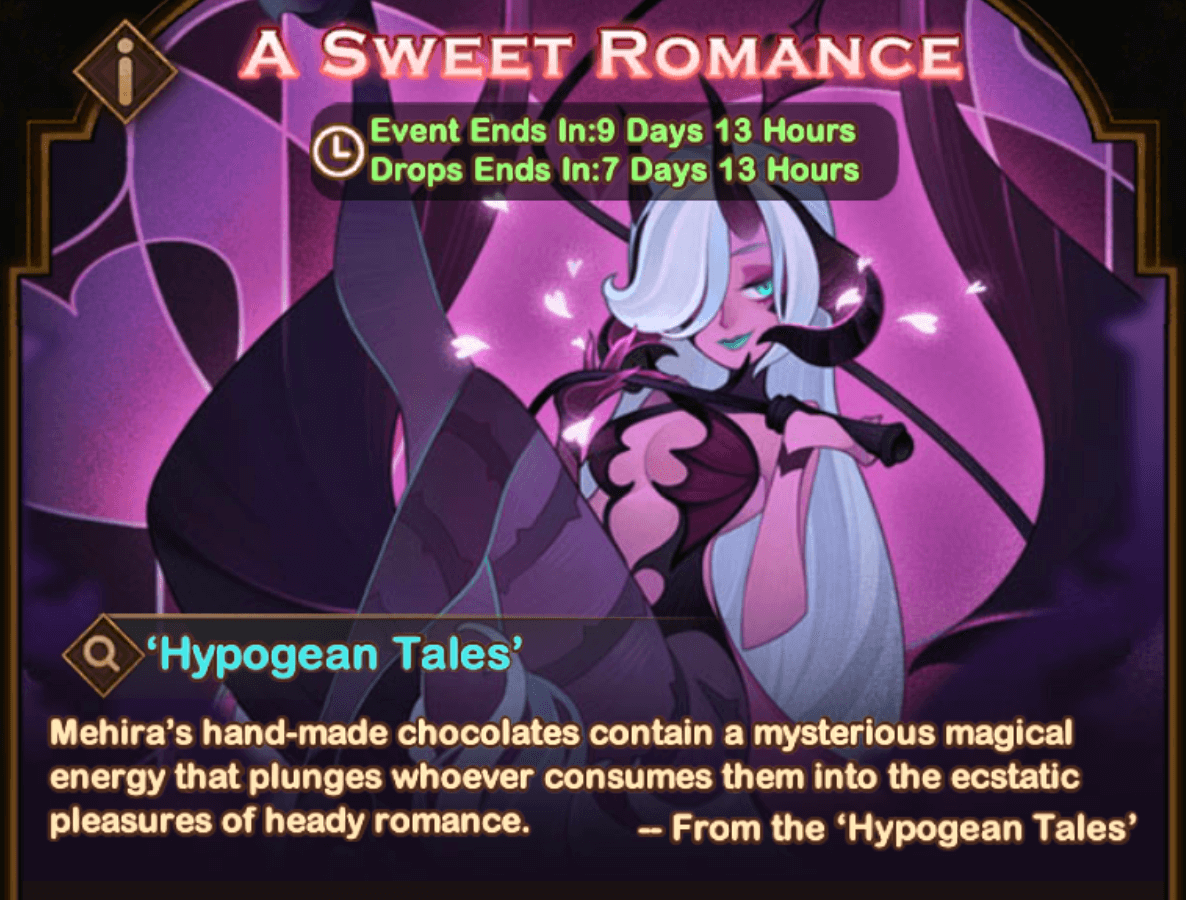 A Sweet Romance Event Guide
Redeem Mehira's Chocolate Heart for rewards during the event. Drops will last 8 days and redemptions 10 days.
You can find Mehira's Chocolate Heart in Daily Quest Chests, a Labyrinth or Gift Shop.
Players must possess at least one Mythic hero in order to be able to exchange sigils for Mythic gear enhancement resources.

Stargazing Cards can be exchanged after stage 15-40 or VIP 13
Stargazing Cards can be exchanged for items to buff heroes at the Elder Tree after stage 8-40
Surplus items will be automatically refunded after event for 40K Gold coins/item.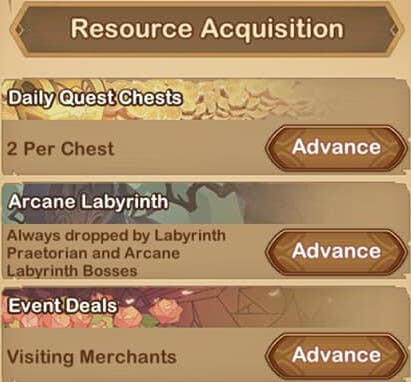 Rewards
Exchange the Mehira's Chocolates in order to get these rewards:

Floral Flirtation Event Guide
Get these beautiful-exclusive avatar frames by collecting the Mheira's Roses during the event!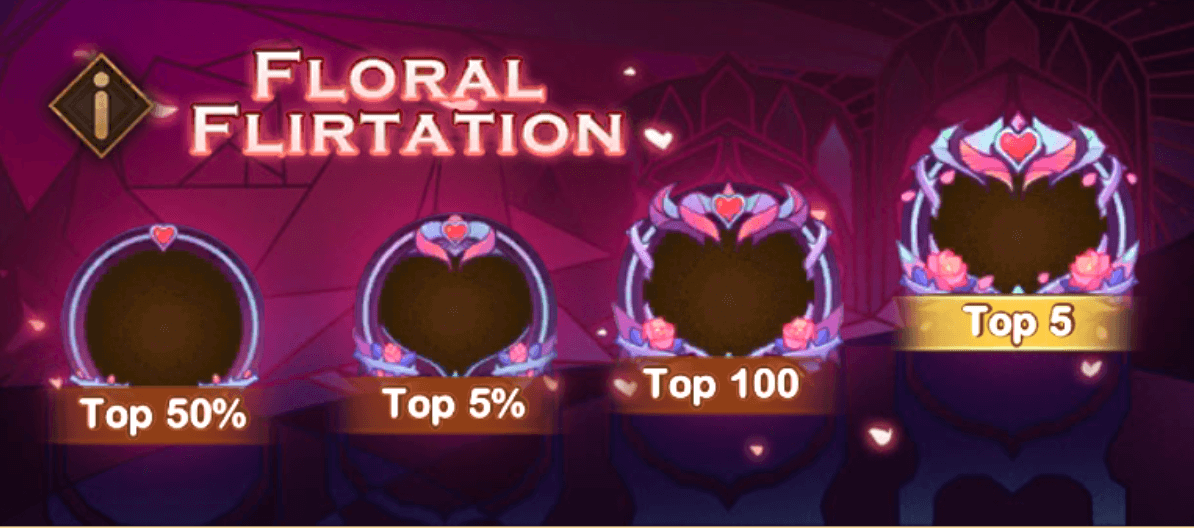 1. You can send flowers by visiting other players' profile page during the 10-day event. The flower drops last 8 days.
2. Leaderboard rankings will be determined according to the total amount of "Mehira's Roses" players receive during the event. Players will have the chance to be rewarded with a limited edition Valentine's frame based on their leaderboard ranking once the event has been concluded, which will be sent to players via their mailbox.
3. You can find Mehira's Roses in the Labyrinth, but only on subsequent playthroughs.
4. Receive extra roses for free when purchasing Mehira's Chocolate Hearts at the Gift Shop.
Event Background
The legends about the Mind Cager, Queen Mehira, are pretty well established in the mortal realm, and many and varied stories abound. Some believe that she is a rapacious Hypogean, adept at the arts of trickery and tempting mortals into a bottomless chasm of desire; others alternatively revere her as a goddess who spreads joy and love upon others to be bowed to in loyal discipleship. For those many who have at one point or another been bewitched with her charms, Mehira possesses a unique and heart pounding kind of appeal – the kind that can inspire her followers to open themselves up to love's warm embrace more readily. Legend describes two love tokens of Mehira: one a carefully cultivated rose of her garden that blossoms among the thorns with a unique, wonderful aroma. This rose is given to the object of one's affections to captivate their heart. The second is Mehira's hand-made chocolates, full of mystical arcanery to plunge its eater into sweet, heady affection. It is also said Mehira's motive in making these love tokens was to change the stony hearts of mortals. She is also in the habit of generously dispatching them yearly on this day to commemorate our encounters with her. Mehira's disciples have consigned this special day a sweet festival for the exchange of affection between lovers and for the general promotion of romance. Love is a very special feeling and most hard to tell of. Even the Hypogeans themselves, let alone mortals, can be swept up into its embrace to become the slaves thereof.