During the event Summer Gifts: Take Your Pick, players will receive 1 chance to draw rewards when they log in each day and get a free Celestial/Gypogean hero at the end of the event.
After returning players have input the invitation code they received from an already active player, both players shall receive 15 extra chances to draw rewards.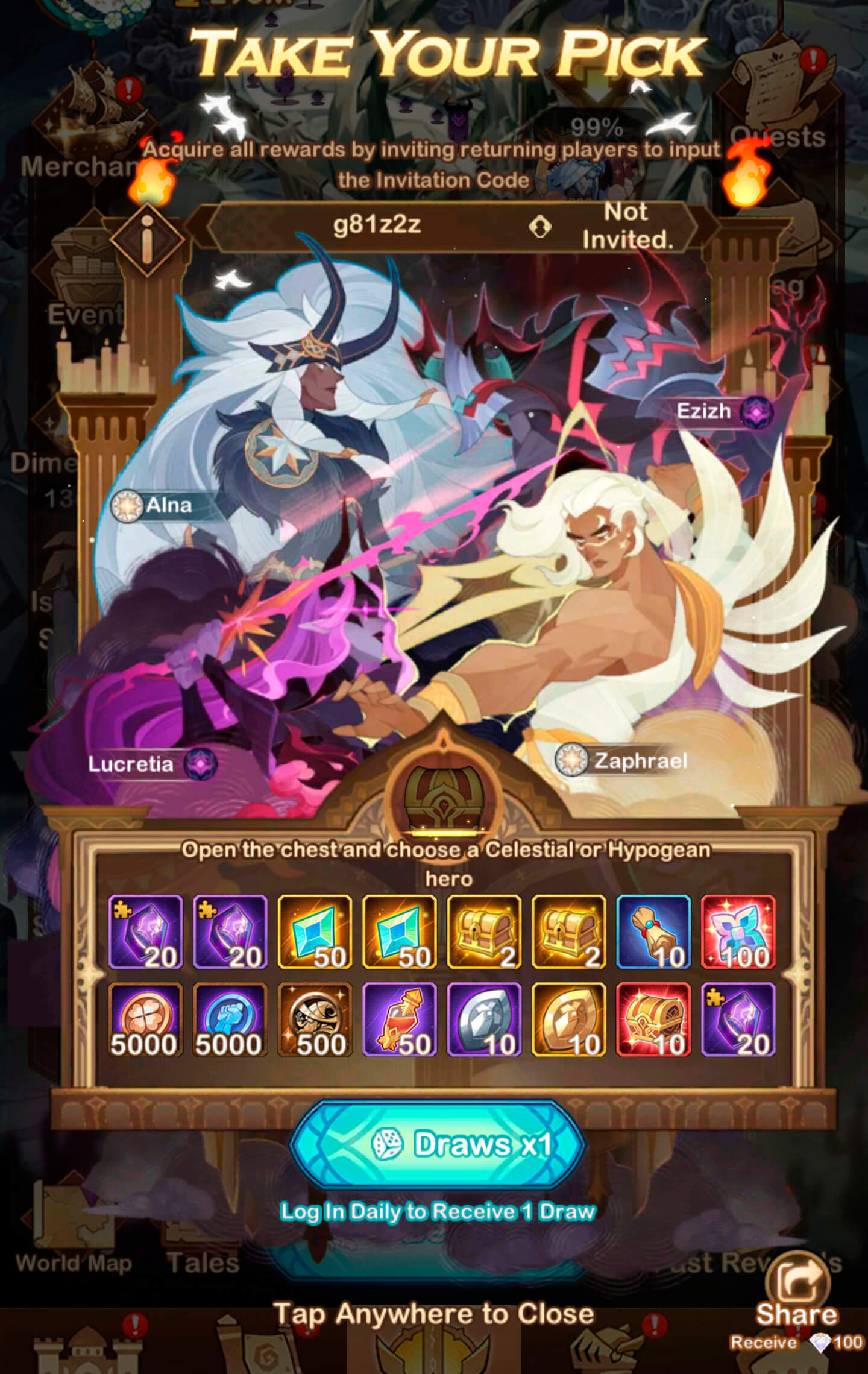 Rewards are randomly drawn from a reward pool after every draw. After drawing a total of 16 rewards, all rewards shall have been acquired.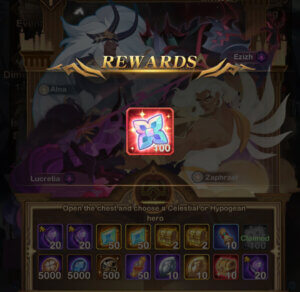 Once all rewards have been received from the reward pool, the reward chest can be unlocked. If a player has used the invitation code function, they shall be able to receive the reward chest within 1 day.
Players may choose any 1 Celestial or Hypogean that is available from the reward chest.

A maximum of 16 draws may be conducted, after which players will no longer be able to acquire any more draw chances.
Tapping "Share" will share the Returning Players event to social media. Players shall receive 100 Diamonds in the mail after successfully sharing the event.