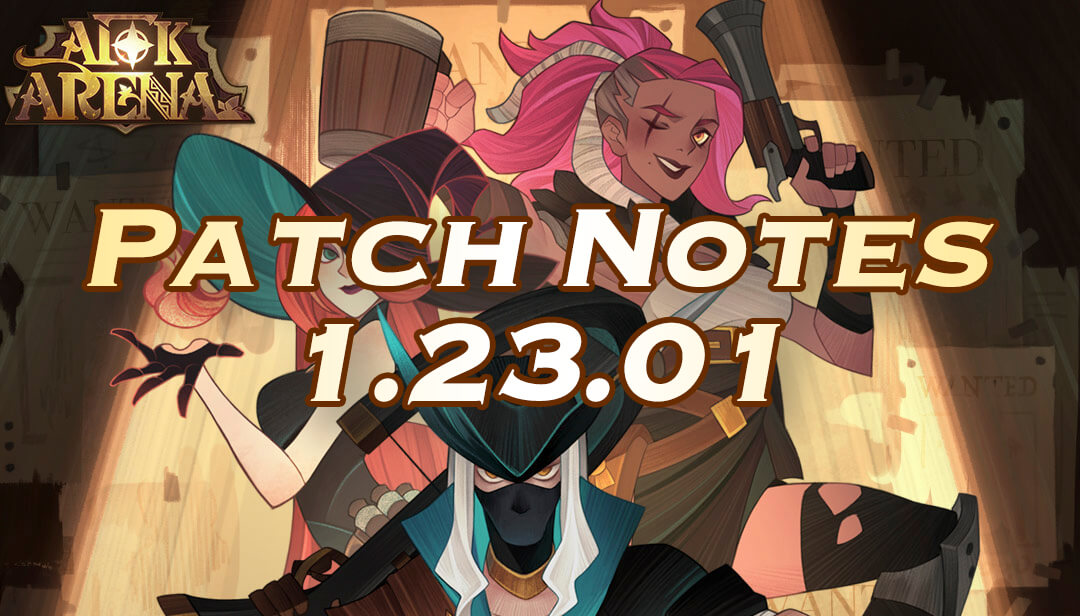 New Heroes
Added the new Mauler hero: Antandra – Desert Fury
Added the new Mauler hem Satrana – Flame Weaver
New Additions and Optimizations
Added the "Champions of Esperia' event wherein players can acquire rewards by slaying bosses within the Arcane Labyrinth. Event Begins: 16/08/2019
Optimized the visuals of the heroes' story pages.
Added more new relics to the Arcane Labyrinth 11 and Peaks of Time.
Optimized several interfaces due to certain parts being too small, thus allowing them to be clicked more easily.
Optimized how combat rating numbers are
Optimized the icons of the Emblem Choice Chest and Fortuitous Emblem Chest.
Hero Balance Changes
Belinda – Reworked the effects of the "Brilliance" ability
Isabella – Reworked the effects of the "Soul Power ability.
Lucius:

Optimized the description for Lucius "Blessed Shield" ability, noting that he cannot be controlled while using it
Adjusted the way damage reduction of Lucius'" Blessed Shield" ability works in conjunction with gear that also reduces damage, resulting in" Blessed Shield no longer completely preventing damage due to its stacking effects.
Due to the adjustments made to the stacking mechanics of Lucius' "Blessed Shield" ability, the degree of its damage reduction effect has been increased from the previous values of 50%/ 50% / 60% up to 65%/ 65%/ 75% per each respective ability level so that it is similar in strength to its pre-adjustment state.
New effects added to the "Blessed Shield" ability. It Lucius' ultimate ability is ready to be used, he can stop using Blessed Shield and immediately use his ultimate ability

Grezhul – Optimized the description for 'Shadow Shield", clarifying its targeting rule. Ability's effects remain as they previously were.
Safiya is interrupted or killed while charging up her "Falling Sun ability the magical orb will still.
Vurk – The explosive effect of Vurk's "Poison Vial" ability will now immediately be triggered if an enemy dies while they are still poisoned by the ability.
Thoran -"Retaliation" can only be charged up if there are enemy targets within attacking range of Thoran. – Damage for 'Retaliation" will now affect a small area behind Thoran.
Elijah & Lailah – Simplified and shortened the visual effects of Elijah & Lailah's ultimate ability when they are portrayed as enemies within the Arcane Labyrinth when they enter the battlefield.
Rosaline – Optimized the visuals of Rosaline's character image.
Seirus – Fixed a problem that prevented Seirus' signature item ability's health restoration effects from being unlocked at level +10 as stated, which weren't actually unlocked until a higher level.
Visual changes have been to made to several of the following heroes after they've reached Legendary Ascension Tier: Ulmus, Tasi, Vurk, Numisu
In-Game Screenshot