With Christmas fast approaching, AFK Arena chose to have a unique opportunity for players for the coming period. This is an exclusive AFK Arena Fanart Contest for plenty of prizes for participants. So you might want to read this so as not to miss out on the potential prizes!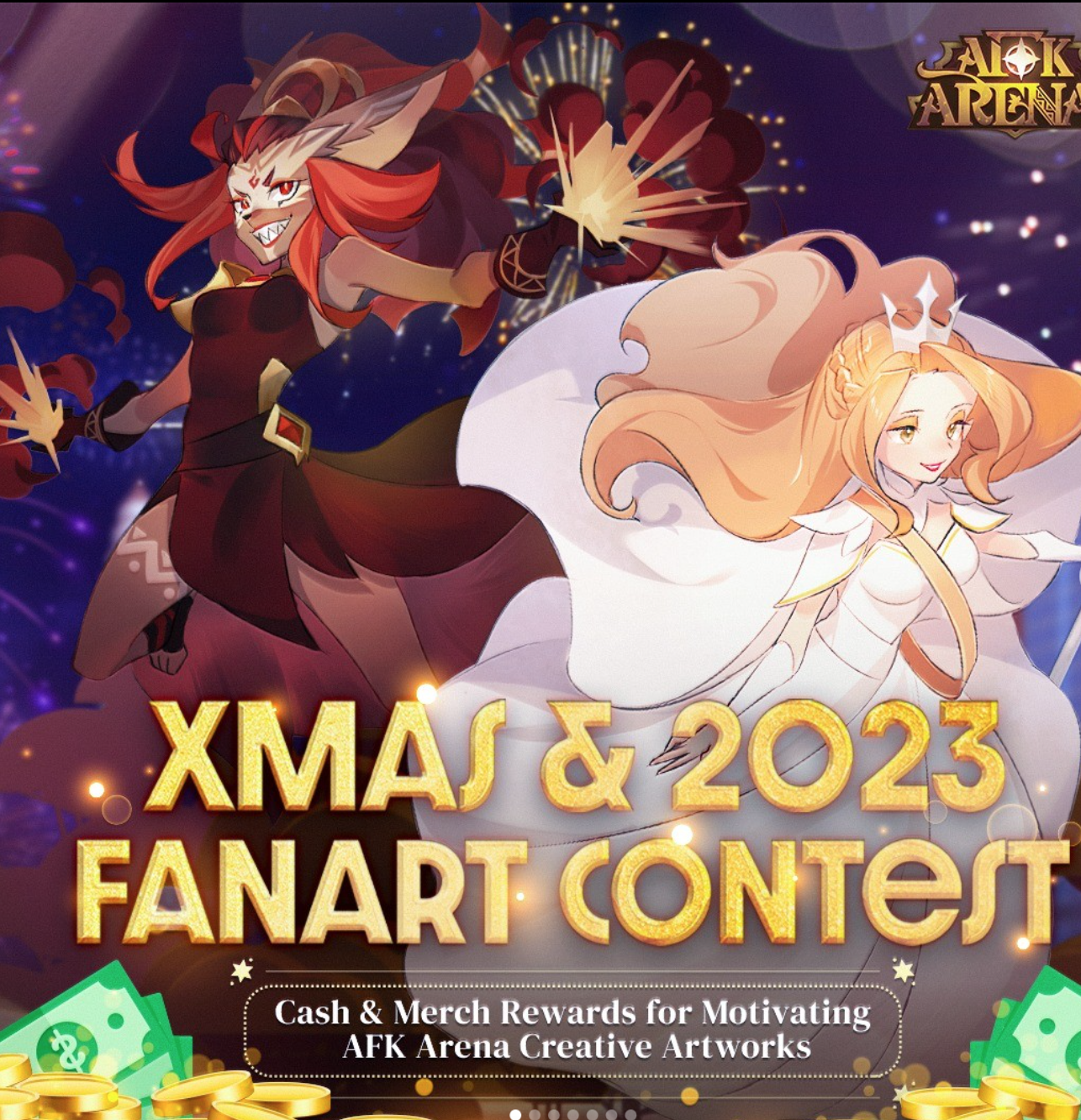 Timeline

You have about two months to submit the artwork. After that, the evaluation period will take about two weeks. Once that is complete, the winner will be made know a few days later.
Rewards


First Place will walk away with $1000.

Second Place will be awarded to two participants for $500 each.

Third place will be awarded to five participants for $200 each.

Thirty Lucky participants will be awarded an AFK Arena Souvenir Blind Box.

Fifty Participants will be awarded 1000 diamonds.
Submitted Artwork Requirements
1. The artwork submitted should use the character from AFK Arena and the theme Christmas/ the New Year, without the limitation of art style.
2. The type of artwork can be illustration, comic, chibi, or other drawing types. Adventurers can make a choice based on personal preference and advantage.
3. The submitted artwork should be a newly created original finished artwork of yourself, without copyright issues.
How to Submit the Artwork
1. The artwork should be submitted to the Google Form we provided, with your needed info and 3 pieces of the process of the drawing fulfilled.
– Submission form: https://forms.gle/sh7fCFMqgZmKrRiX7
2. Aside from submitting to the Google Form we provided, all the submitted artwork should be posted on your Instagram or Twitter, with the hashtag#afkarenaxmasn2023 and #afkarena , and tag @afk_arena or @AFK_Arena, which means the submission is valid.
Suggestions and Restriction
1. The format of the submitted artwork is recommended to be JPG/PNG, with a resolution of more than 300DPI. Please keep the original file of the artwork. If it's a traditional drawing, please upload it through high-resolution scanning.
2. Please note that this event does not accept commercial artwork, artwork by Al, or Al-assisted artwork.
3. The submitted artwork should be positive and friendly for audiences. Objectionable or advertising submissions will be regarded as invalid submissions.