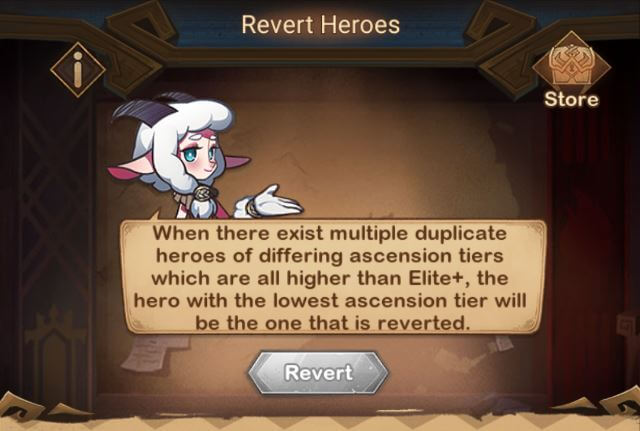 In AFK Arena, If you accidentally ascend more than 1 copy of a Hero to higher than the Elite+ tier, you can always revert the lower ascension one back any time. So don't worry.
When you revert a Legendary hero, or higher tier of ascension, it will be reverted to the Elite+ state. The number of Heroes you will receive eventually is based on the tier of the reverted Hero.
Legendary Heroes cannot be reverted. Only Ascended Tier Heroes can be done. To check the list of Heroes which are available for Reverting, go to Heroes -> Portraits.
How to Revert Heroes?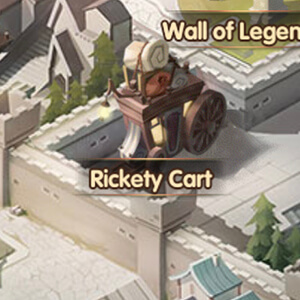 Go to Ranhorn
Navigate to the Rickety Cart.
Go to the Revert Heroes tab.
Enjoy!