Hi everyone, the AFK Arena v1.104 update is getting released soon. Please take a look at the changelog below for the full details regarding the update.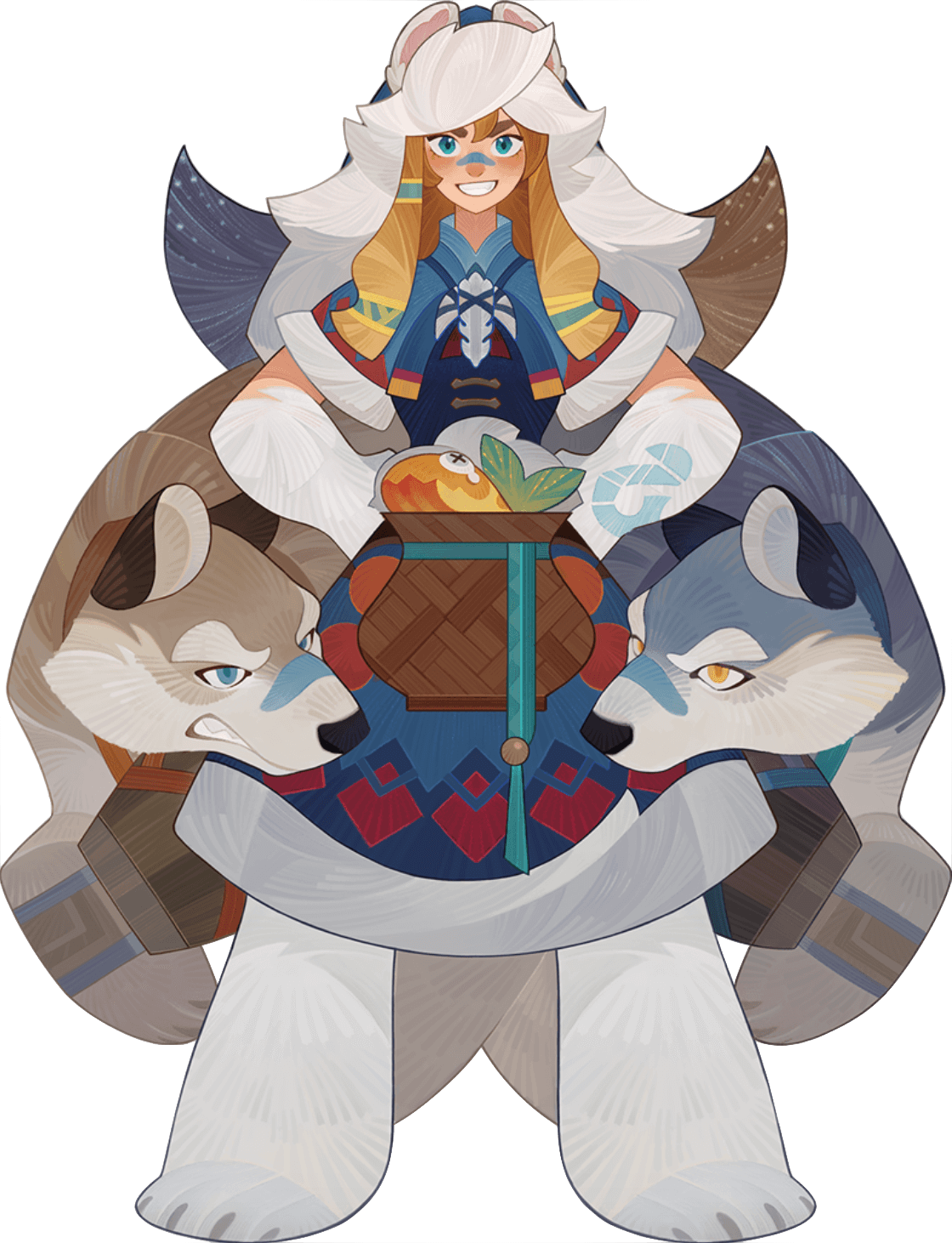 Servers will be unavailable on Local Time:01/12/2022 08:00 – 10:00 while we are updating the game. You will be unable to log in during this time. AFK Arena would like to apologize for the inconvenience this may bring and would like to offer you a 1200 diamond.
New Heroes
1. Added a new Lightbearer hero: Palmer – Luminous Archbishop.

2. The new hero Palmer – Luminous Archbishop will be available to test play.
3. Added the Bountiful Trials event for Palmer – Luminous Archbishop, as well as the Arena of Trials event "Guild Trials".
New Additions and Optimizations
1. Added a new winter-themed appearance to both Ranhorn and the Dark Forest.
2. Added a new skin for Mishka – The Wild Child called "Polar Predator". Players can acquire it during the "Lost Sigils" event, which will commence at Local Time:11/12/2022 01:00. This skin will be purchasable from the Wardrobe at a discount during the event and at its original price after the event.
3. Added the promotional video titled "Life Begins Anew", which will be available from Local Time:02/ 12/2022 08:00. Adventurers can tap and watch the storyline of how the Knight of Blight rescued the Wood Guardian on the Island of the Banished, and claim rewards.
4. The "Poetic Pop Quiz" will be available from Local Time:09/12/2022 01:00. While the event is active, adventurers can answer daily quiz questions for rewards.
5. Added a new feature for Hunter's Notes -"Vexing Voodoo". Adventurers can play it after completing Chapter 32. Hunter's Reward will be available for 28 days after this version update. Adventurers who complete "Vexing Voodoo" during the event will receive additional rewards.
6. Added the adventure "The Forest's Trial" to the Voyage of Wonders feature, which will be available from Local Time:06/12/2022 01:00.
7. Added "Void Rift" to the Wandering Balloon, which will be available from Local Time:10/12/2022 01:00, and can be unlocked by completing Stage 36-20 of the Campaign and by completing 60% of "Price of Rebirth'.

8. Added "Realm Control" rewards to the Cursed Realm. Adventurers can claim rewards depending on how much damage they've dealt. Those who have completed Stage 12-40 and yet to meet the battle requirements for Cursed Realm may join a trial and acquire Realm Control rewards, but the results will not be entered into the Cursed Realm leaderboard.
9. Regal Rewards Optimizations:
– Added "Common Hero Scrolls" as a reward type for the new Regal Rewards version. The reward can be changed using the "Change Reward" button. Both common and premium rewards in the new version of Regal Rewards have been increased.
– When conditions are met after Local Time:02/12/2022 01:00, adventurers will able to unlock the corresponding new Regal Rewards. The original rewards will be denoted by an "(old)" label, and may be used concurrently with the newer version. Versions labeled as "(old)" shall no longer be refreshable.
2. Added a new beast – Flutterplume Owl. Adventurers can enter Beast Grounds to lure and capture them after completing Stage 14-40.
Hero Adjustments and Changes
1. Antandra – Desert Fury
– Fixed an issue that was causing a battle verification issue to occur for the skill "Piercing Assault" in extreme circumstances in Arcane Labyrinth. The skill's actual effects remain unchanged.
2. Sonja – Ruler of the Underworld
– Fixed an issue where, in certain circumstances, the number of times Gold Roses could be used at the start of a battle was displayed incorrectly. The skill's actual effects remain unchanged.
3. Kalene – The Bloody Feast
– Fixed an issue that was causing the number of Kalene's Blood Sacrifices to display incorrectly in extreme circumstances in the "Fight of Fates" feature.
4. Salaki – The Cursebearer
– Fixed errors with attribute increases when leveling up to certain levels/ascension tiers. Please refer to the game for specifics.
5. Soren
– Optimized his animated visual and skill effects and increased his character model's resolution for HD mode.