All of the details you might want to know regarding the new Trading Hub feature in AFK Arena. A guide by whitesushii.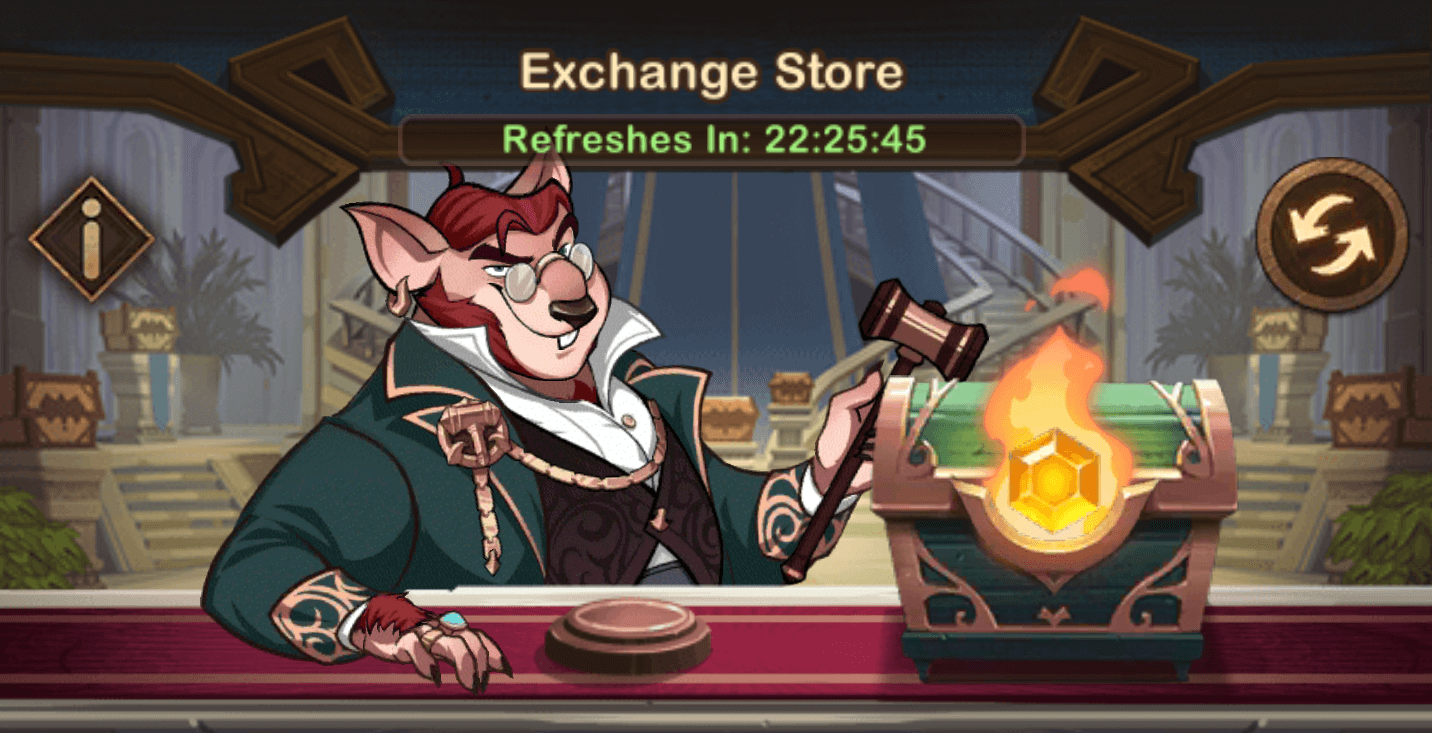 How to Obtain Dragon Crystals?
Gouldos Kills: Bound Crystals.
Top 100 Abyssal Expedition: Unbound Crystals.
Merchant: Unbound Crystals.
How Trading Hub Works
Every Gouldos kill awards your Militia with tickets which are automatically exchanged into items that populate your Militia Trade.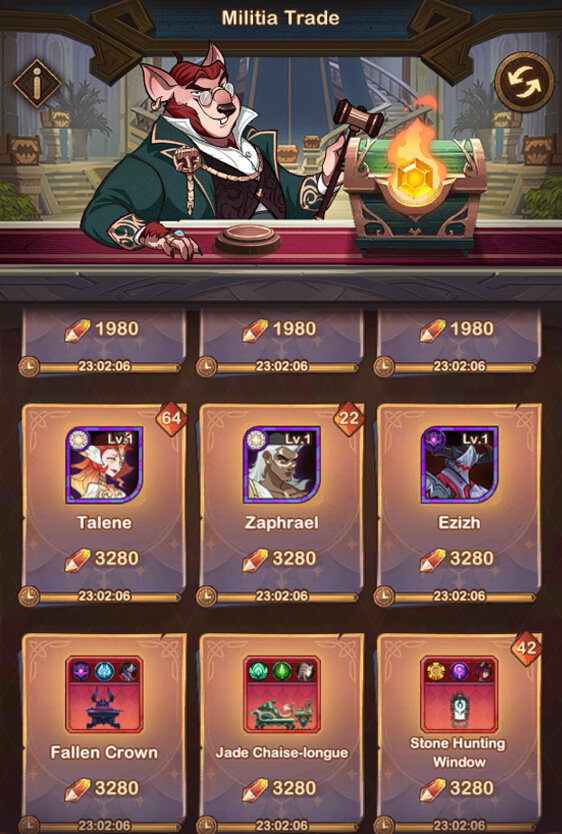 Players within the Militia can use "Unbound Dragon Crystals" to roll a random dice. The highest roll acquires the item once the time limit is up while everyone else gets refunded.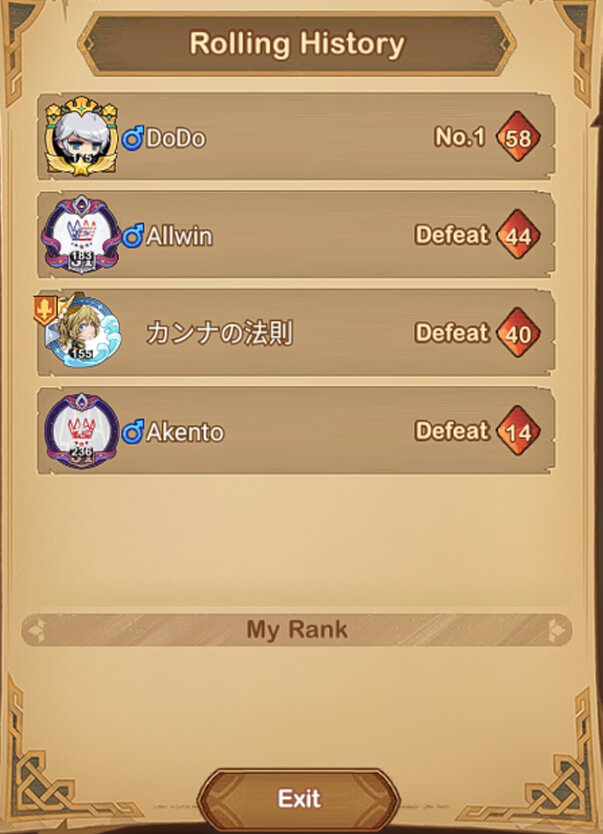 For every item sold (Militia & Global Auction), its value is divided randomly between every Militia member above Earl rank and converted into "Bound Dragon Crystals".

Can Free Players Can Anything?
Below are the estimated rewards per Gouldos kill assuming everything gets sold within the Militia Trade (lower value since Chests scale to inflated Global Auction prices)
1st Gouldos: 9756 (139/player) Crystals = 1 Summon Scroll
2nd Gouldos: 19512 (279/player) Crystals = 1 Stargazer Ticket
3rd Gouldos: 27623 (395/player) Crystals = 60 Purple Soulstone
4th Gouldos: 41520 (593/player) Crystals = 5 Stargazer Ticket
5th Gouldos: 62280 (890/player) Crystals = 5 Stargazer Ticket + 60 Purple Stone.
As such, the total a free to play player can expect is 980 Unbound and 2296 Bound assuming they manage to kill all 5 Gouldos and achieve a top 100 rank. Obviously, if you can't, you might be looking at most 190.
That said, even if you manage to get top 100 and secure 980 crystals, you wouldn't be able to spend them on anything since the Militia chests expire before you obtain them (so no 25 Faction Emblems) and you will only have enough for some overpriced Amplify-ing Emblems on the Global Auction.
Basically, unless you are in a guild with multiple Gouldos kills, you can't get anything out of this as a free to play player.
Infographic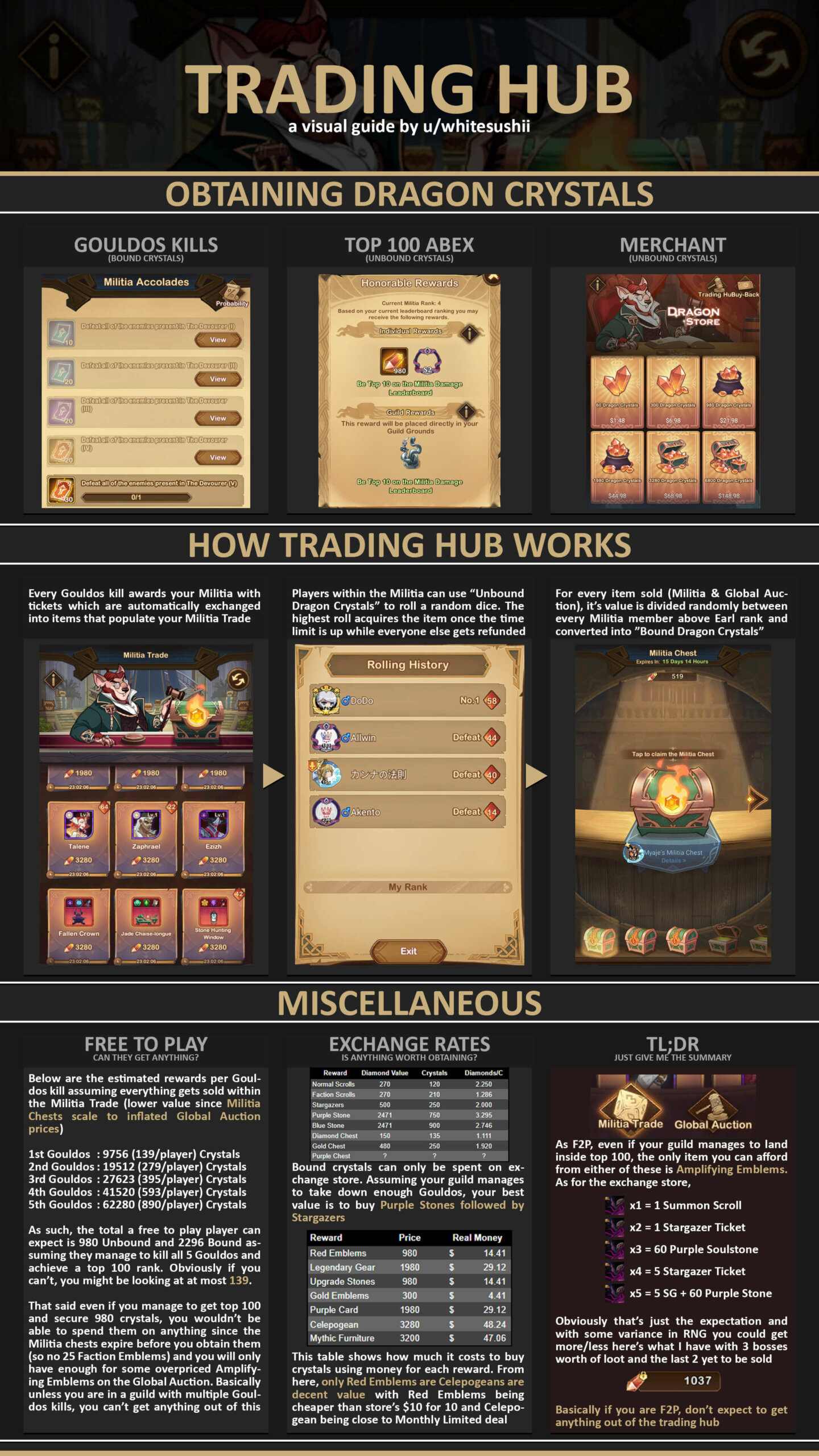 The Trading Hub In-game Instruction
1. The Trading Hub is divided into Militia Trading and the Global Auction.
2. Dragon Crystals can be used at the Militia Trading Hub and Global Auction. Bound Dragon Crystals and Diamonds may not be used at either of the above places.
3. Rewards received from the Abyssal Expedition – Militia Accolades feature shall be entered into the this Militia's Trading Hub, where all Militia Members can bid upon the items.
4. The Militia Trading Hub uses an auction house system for purchasing items. Players can roll for items using Dragon Crystals. The player with the highest number on their die will successfully receive the item. Player's that failed to win an item sold at auction shall have their Dragon Crystals returned to them.

5. Once bidding has ended, the player which has rolled the most shall receive their item via their mailbox.
6. Every item at the Militia Trading Hub has a 24 hour bidding time limit.
7. If an item that is up for auction at the Militia Trading Hub does not get sold, it shall be placed in the Global Auction House at a higher price, where players across all servers have the chance to bid upon it.
8. The Global Auction uses a "Dutch Auction" mode of bidding, meaning the item begins with a high asking price in the case of selling, and is lowered until a participant accepts the price, however, the price cannot fall lower than the original Militia Trading Hub price.
9. Prices of goods in the Global Auction House will fall once every 12 hours. If unsold within 5 days, the sale will be discontinued.
10. For every Militia Reward that is sold at the Militia Tradina Hub or Global Auction House, the equivalent amount of Bound Dragon Crystals shall be awarded to the original Militia in the form of a Militia Chest.
11. Bound Dragon Crystals found within Militia Chests will be divided 70 times and the amount each player receives is random. Players with a title rank of Earl or higher are entitled to 1 part of the 70 random divisions of the Militia Chest.
12. Bound Dragon Crystals cannot be used at the Militia Trading Hub or Global Auction House, but can be exchanged for any items found at the Exchange Store.
13. Militia Chests will become unclaimable 10 days after the Abyssal Expedition event has finished, and any unclaimed Militia Chests will not be reissued.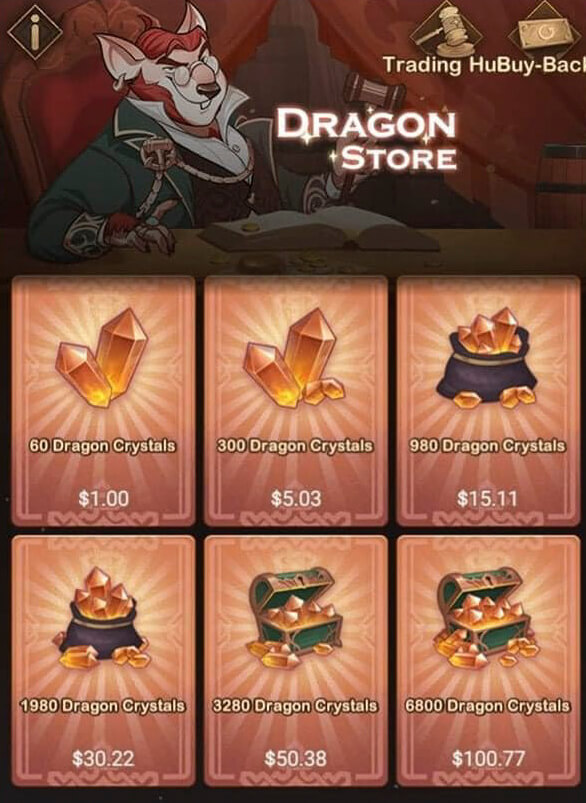 Dragon Crystal
Players can purchase Dragon Crystals at the Dragon Store.
A corresponding amount of Dragon Crystal Buy-=Back orders shall be generated for each purchase of Dragon Crystals.
Each Buy-Back order is valid for a duration of 5 days. During the buy-back period, players can exchange a certain number of Dragon Crystals for coupons.
Coupons can be used to buy items of equal value (excluding Dragon Crystals) at the Merchants.
Updating…