The Impending Doom Event is a new event in AFK Arena where players will be able to complete bounty quests and compose the Esperian Parchment to obtain the grand prize. Below is an AFK Guide showing just what the event has to offer.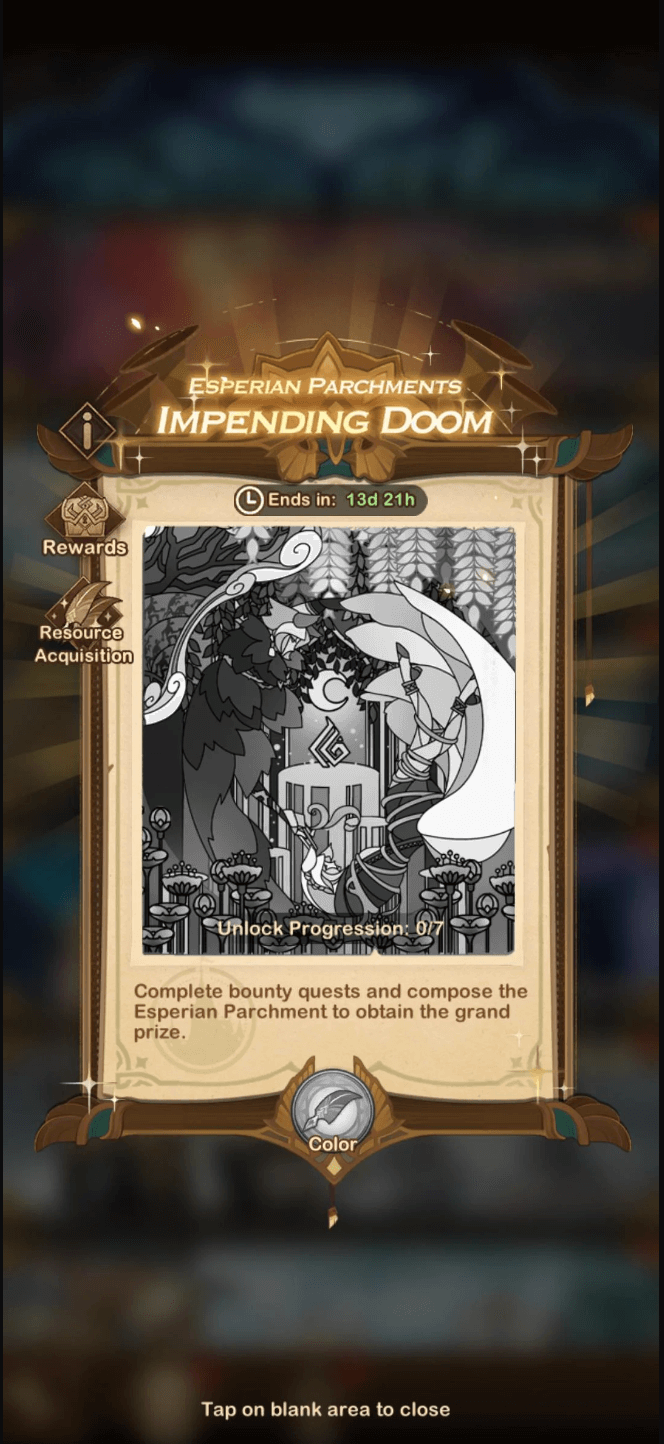 Event Story:
Esperia is facing an unprecedented crisis: the chaotic elements are wreaking havoc in the realm. The Dark Forest, which has only ever known peace, is not spared from the imminent threat. The Corruptors are advancing in full force, the living beings in the forest are acting strangely, and wildfires and tsunamis may strike any time…
To restore the peace of the Dark Forest, the Wilder girl emerged from the depths of the woods and joined the squad led by the divine bird, to search for the key to balance the Elements.

Perhaps this wilder girl is none other than someone we know very well. The awakened version of the hero Solise.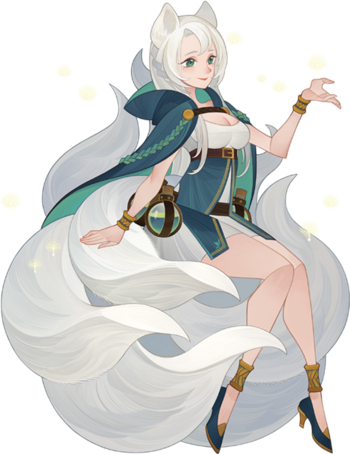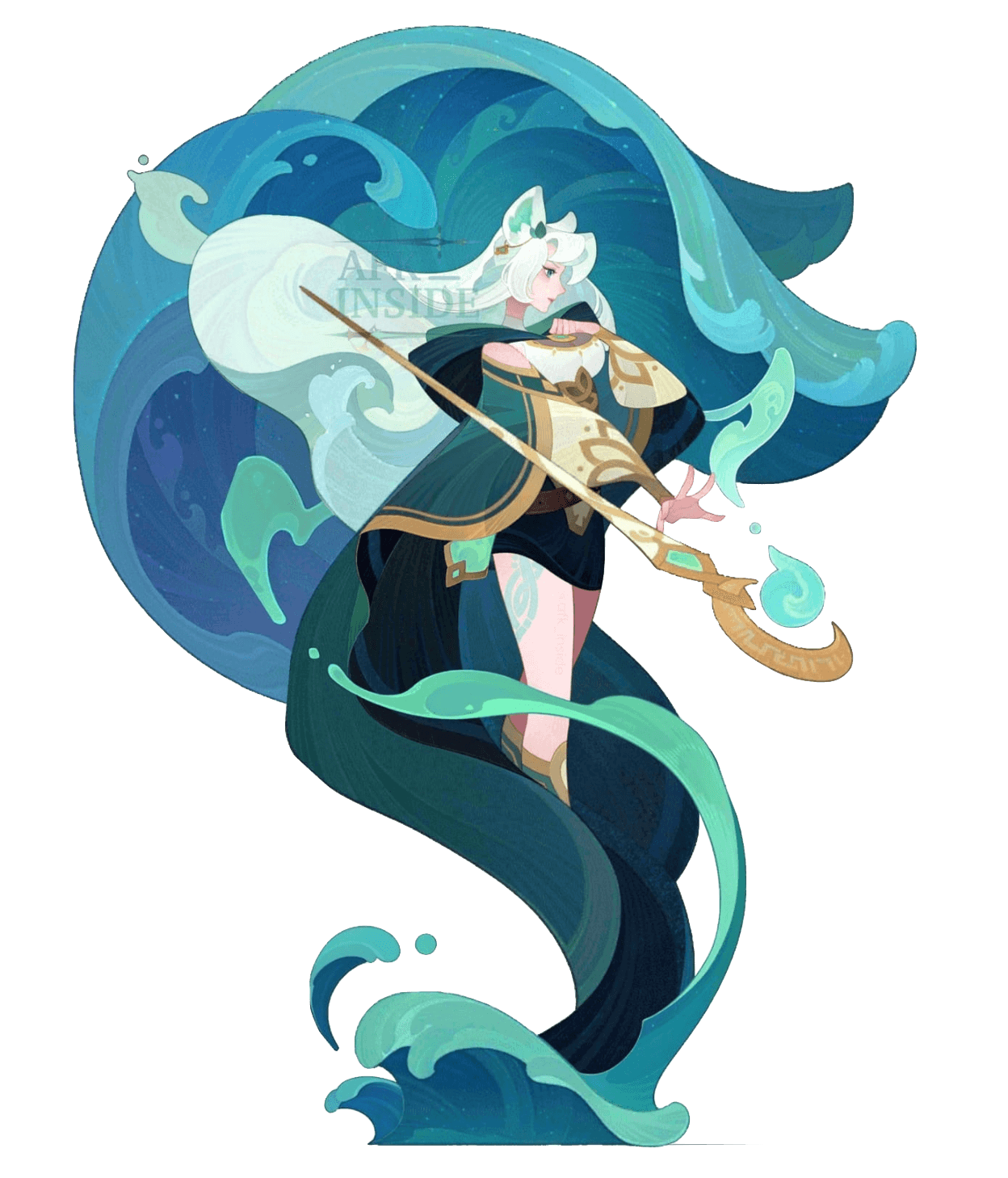 The event will have quests posted on this page daily for those who are intent on getting to the bottom of this.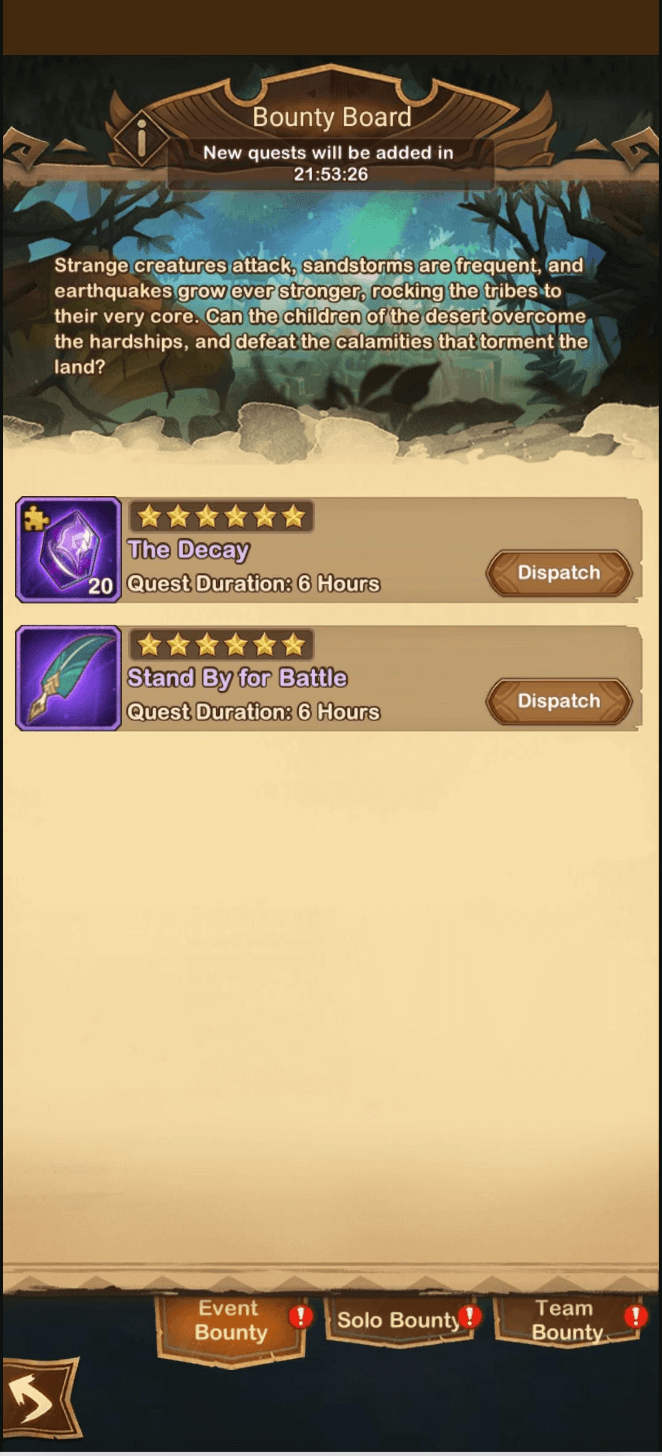 Rewards